Discover The Best Things To Do In Pondicherry
* Disclosure: This post may contain affiliate links, which means we may receive a commission if you click a link and book something (there is never any extra cost to you for using these links).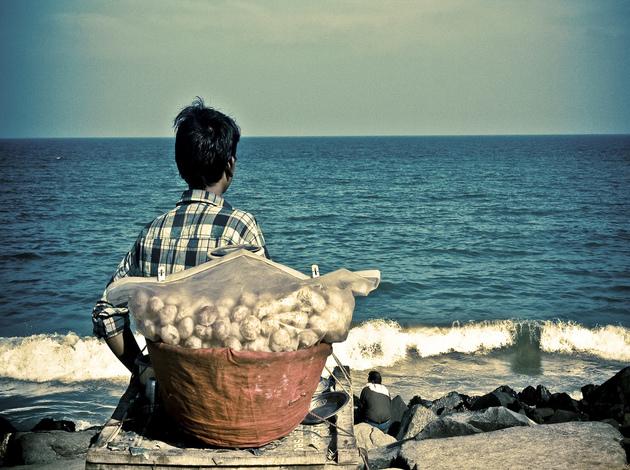 Eclectically French but with a spirit that conforms to nothing, Pondicherry/Puducherry or simply Pondy for its lovers will touch you on many levels. Decidedly down to earth yet harboring a bohemian soul, Pondicherry is like a breath of fresh (if slightly humid) air when compared to any other place in Tamil Nadu or even India. Its colonial era vibe is extremely charming, with an avant-garde Old Town full of colorful buildings that house trendy shops selling high-life wares and voguish cafes offering buttery croissants.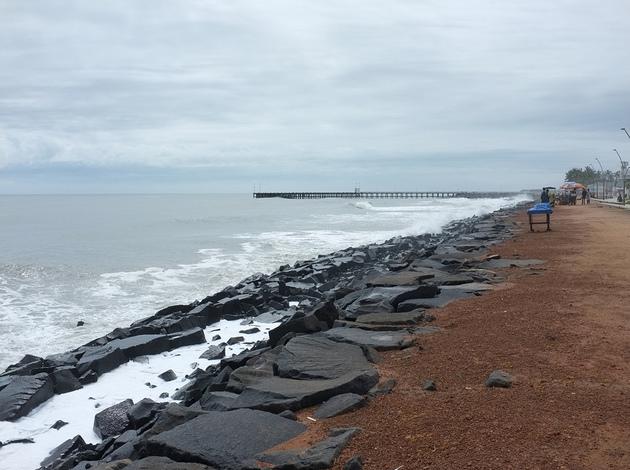 Perhaps its for the best that Pondy is a union territory and has a jurisdiction of its own. This has preserved its spiritually strong personality and has kept its soul intact. The French ruled here until 1954 and left back a beautiful mlange ; aesthetically designed buildings alongside a rugged coast, peachy skinned Tamilians with a French accent and most importantly, an alternative way of life that has blended wonderfully with the town.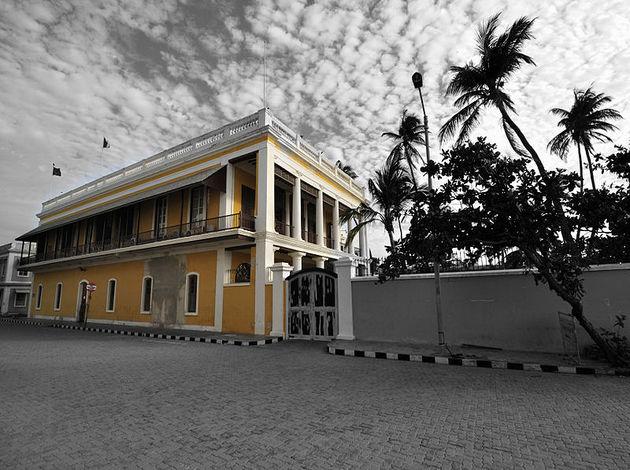 Theres a lot to take in at Pondy ; the meditative sound of waves, the laid-back demeanor of the people- the smiling contentment reflecting on their faces and the feeling of unexplained nostalgia that shows itself the minute you set foot here. Divinity sets in the moment you lay your eyes on the Aurobindo Ashram spiritual haven . Founded by a French woman who was immortalized by the name the Mother, the ashram is the ultimate shrine for Aurobindo believers and a spiritual haven for many lost wanderers.
After youre done cleansing your mind at the ashram, walk along the neatly cobbled footpaths (a rarity in India) of the French Quarter where you can gaze at the white and mustard buildings and breathe in the romance of this medieval town where time slows down. You almost expect to see beret-wearing, pinstriped Frenchmen and parasol-holding women walking in front of you! It is undoubtedly the most interesting place to visit in Pondicherry.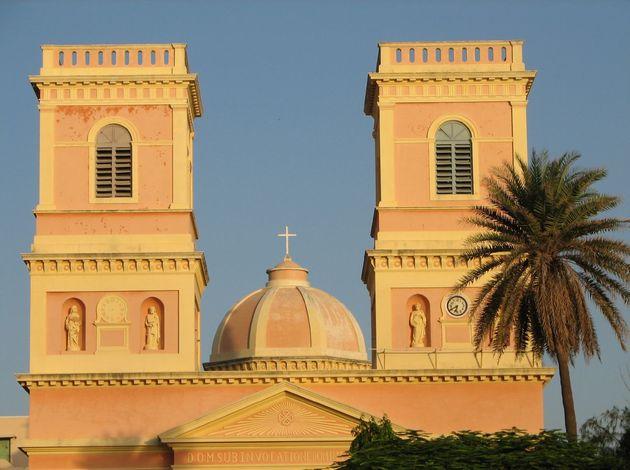 Pondicherry boasts of quaint boutique hotels and exquisite resorts that have preserved the colonial warmth of the city in their design. Stop by at one of Pondys haute cafs with stylish french names like Le Caf, Rendezvous and Caf de Lrient. You dont have to order stylishly though. Try the local specialties like prawn curry and chicken puttu along with a glass of a sumptuous, full bodied wine and delicate French pastries to finish.With your palette satiated, head toward the seafront promenade. Sit on the concrete pavement that overlooks the untamed sea and introspect on life and all its ironies.
A trip to Pondicherry without a visit to Auroville will be like an unconsummated marriage. Auroville is a place where idealism has given birth to not just sustainable living but also a peaceful, co-existing community that works towards building a universe that is unadulterated with materialism, greed and religion. Auroville is real life Utopia. Spread across a 100 acres, this is a whole new world compared the one we know and recognize. Cross cultural values and beliefs have mingled to make a simple, happy world that doesnt rely on things as a source of joy. Home to people of 43 nationalities, the energetic vibe of this place is palpable. The ethereal and enchanting Matrimandir stands at the epicenter of this whole universe and is truly a wonder in itself. As hard as it maybe, dont just gawk at the beauty of this golden golf-ball from afar, take an appointment to spend the best 15 minutes of your spiritual life inside it. Wrapped in white marble within, Matrimandir is conceived as a place for silent concentration.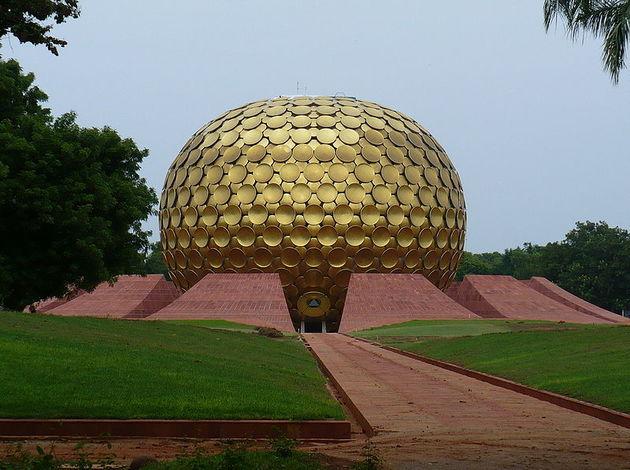 For a dose of history, head to the cute Puducherry museum that has successfully preserved colonial era artifacts and furniture. Sitting proudly beside French knick knacks are Chola, Vijayanagar and Nayak bronzes and precious excavations from Arikamedu.
If youre in the mood to shop and have more than a few bucks to spare, head straight to the shop called Promenade where even the air seems expensive and couture. And if you feel too guilty afterward, head to the gorgeous Our Lady of Immaculate Conception Cathedral or the ornate Sri Varadaraja Perumal Temple to salvage some mercy for your sins.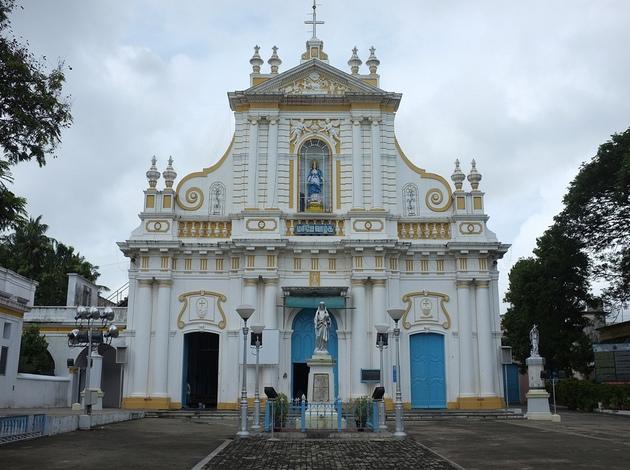 Dont forget to experience the virgin beauty of Paradise beach that is probably the best patch of sand around Puducherry. Sway in rhythm with the coconut trees, make sand castles out of the soft, slippery sand or just enjoy the few moments of being in an isolated paradise, theres a lot to be thankful for here.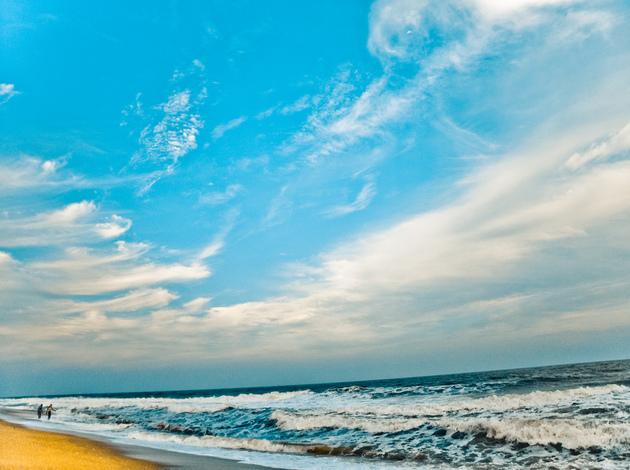 You might leave Pondicherry, but it will never leave you. These sights and sounds will haunt you till you decide to return back to this amazing town. Pondicherry is unique, vivacious and humble. It will change you forever.
Get ready to be lost in this majestic experience, Plan your trip to Pondicherry with TripHobo Trip Planner.
Plan a Trip to Pondi today and Get exciting deals on accommodation with TripHobo Hotels!
Also read: