Late Night Restaurants in Pune for Foodies
* Disclosure: This post may contain affiliate links, which means we may receive a commission if you click a link and book something (there is never any extra cost to you for using these links).
Restaurants usually fail to understand the needs of the locals in the city. By unfair rules they tend to close by mid-night. Unfortunately most of us who enjoy the nocturnal life, return late to a home without food or suffer from mid-night cravings are forced to sleep hungry.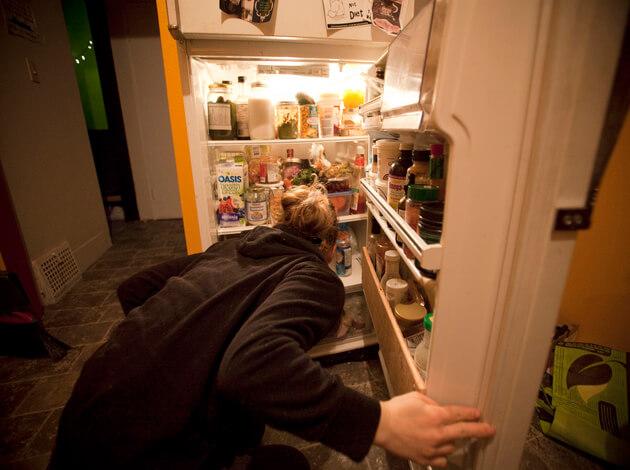 PC: nbcnews.com
Hunger being one, there are also people who love staying out all night because that is their idea of fun. The late night chai-sutta, coffee and pastries, tasty bites or masala maggi is all they need to keep the night alive. Pune lacked these 24/7 places earlier. Back then it was only the railway station that had something to eat or drink at 2 am which was quite a sad scenario. However, now, times have changed. There are plenty of places in the city that are now open till 3 am, 4 am and even all night.
So you're on the way home from a party and you need to grab a bite? Or you just don't want to get home so you're looking for a place to chill for a while? Let us take a look at the many places that contribute to the nightlife in Pune. No, we are not talking clubs. We are talking restaurants, tapris and late night hawkers. We're introducing you to the late night restaurants in Pune.
Aunty's Chai Sb Road: Open Late night in Pune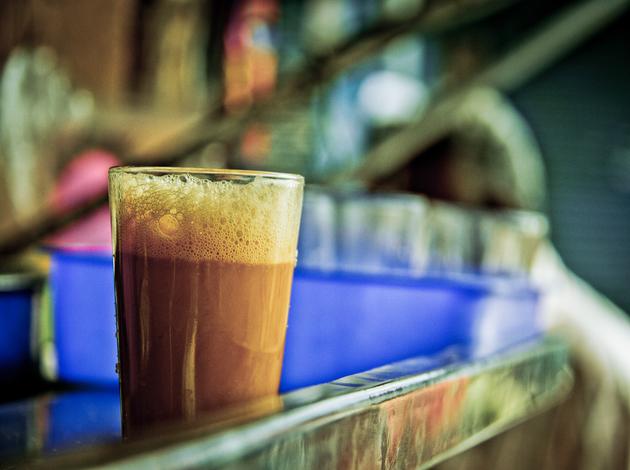 Location: International Convention Centre, ICC Trade Towers (senapati bapat road), Pune, Maharashtra, India
Timings: 11.30 pm 5 am
So its late and you're keeping yourself up? You need refreshments to push through the night? What better than a cup of tea can help you with this? Aunty Ki Chai Tapri came into existence for people like you. Here you can enjoy a hot cup of tea made from Chitale milk at a reasonable price.
Also Read : 14 Signs That You Are a True Blue Punekar!
Rangla Punjab: For Yummy Punjabi food Late Night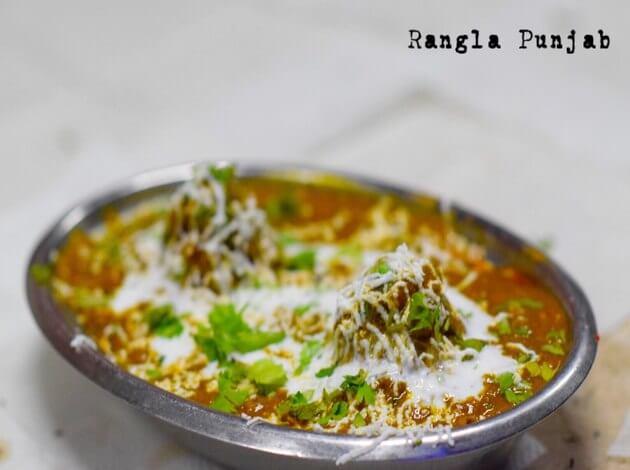 Location: Near Kumar Papillon, Bangalore Mumbai Highway, Off Sus Pashan Road, Pashan, Pune
Timings: 7 pm 2 am
Ever wished you had food served to the table anytime and every time you felt hungry? Theres nothing better than a dhaba that can serve it tastier and faster. Visit here with friends; you're bound to have a good time. The ambience of this late night food joint in Pune is simply great and the food is well in one word- Punjabi
Tip: Give the chicken masala and dal tadka a try. It is so yum.
Burger 11: Junk Food at Late Night in Pune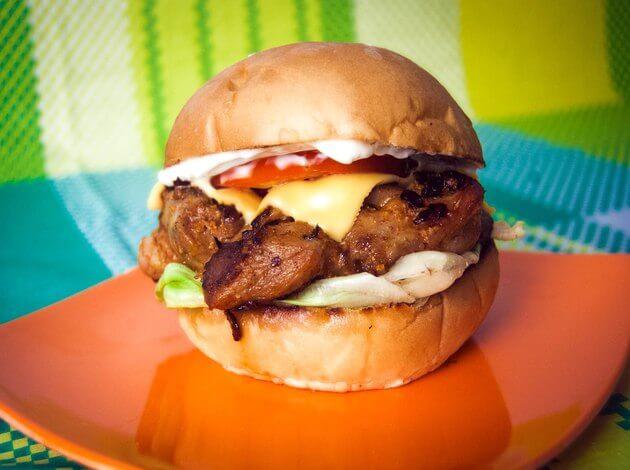 Location: Koregaon Park, Lane 7, Off North Main Road, Koregaon Park, Pune
Timings: 11 pm 4 am
Junk food wed say is the tastiest. And burger 11 gives you just that. If today is just a lazy day and you don't feel like getting out, sit back and call for a home delivery from here. This place doesn't have a dine In. So you can spoil your habits by enjoying mouth watering burgers at home.
Tip: The BLT burger is something you have to try from this place.
Sufis Garden Restaurant: Chinese, Arabic, Indian, Mughlai & More in Night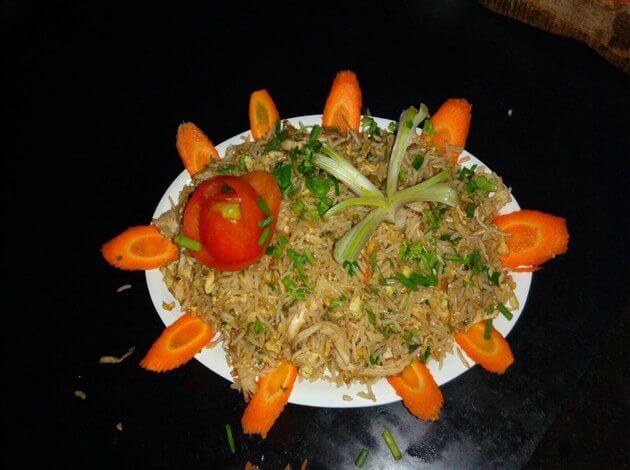 PC: zomato.com
Location: Salunke Vihar Road, Salunkhe Vihar, Pune - 411040, Opposite Gulmohar Habitat
Timings: 24 hours
Wow! That's just what we want a 24/7 hangout. Sufis Garden Restaurant is a chilled out place the serves various cuisines that include; Chinese, Arabic, Indian, Mughlai and more. This is a pocket friendly place and hence is ideal if you're treating your friends.
Tip: Try anything in Chinese here.
Also Check: Best breakfast places in Pune
Aate Huye: Veg / Non-Veg Late Night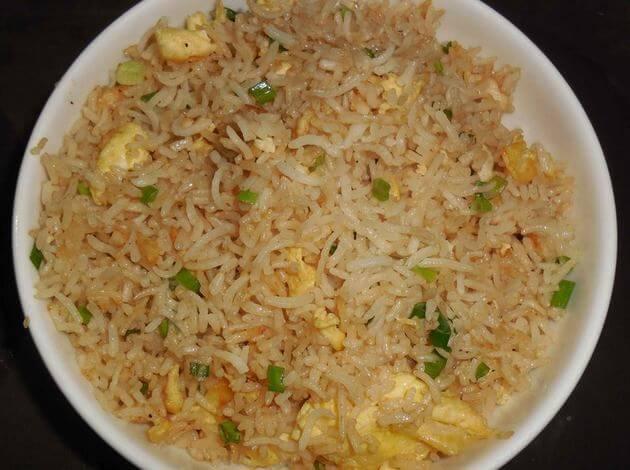 Location: Senapati Bapat Road 66, Panchpandav Society, Gokhale Nagar Road, Senapati Bapat Road, Pune
Timings: 8.30 pm 4.30 am
This restaurant is pretty decent and perfect if you're on a budget. The food is good and they also make home deliveries. The place serves North Indian, Chinese and Italian cuisines with a variety of dishes. Rolls and fast food are also on the menu. For sweet dish you have chocolate brownies and more.
Tip: Try anything in chicken here. The veg is good too.
Mad Momos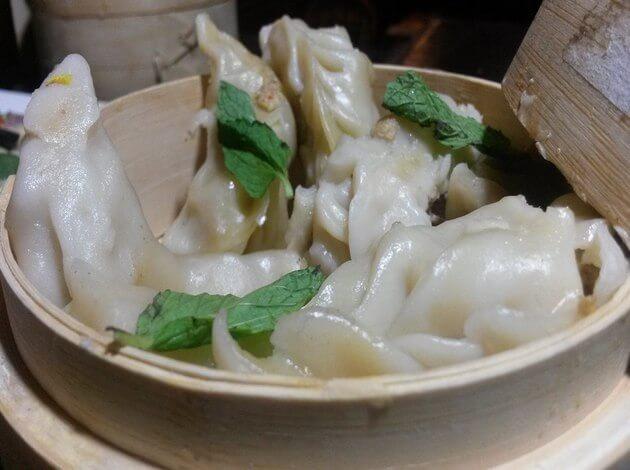 PC: zomato.com
Location: Viman Nagar, Next to Skyvista Building, Airport Road, Viman Nagar, Pune
Timings: 2 pm 4 am
What other that hot, steamed melting momos, can make your night better? At Mad Momos, you'll go mad over the delicious momos. But if you're not a momo person, try their fast food or pizzas. Add some masala fries and a beverage to your late night meal. Youre sure to love this place. The cherry on the top is the prices are excellent. You can afford almost everything on the menu here.
Tip: Try the spicy Schezwan momos.
Also check out these Pan Asian restaurants in Pune
Farmaaish: Food with Chilled Beer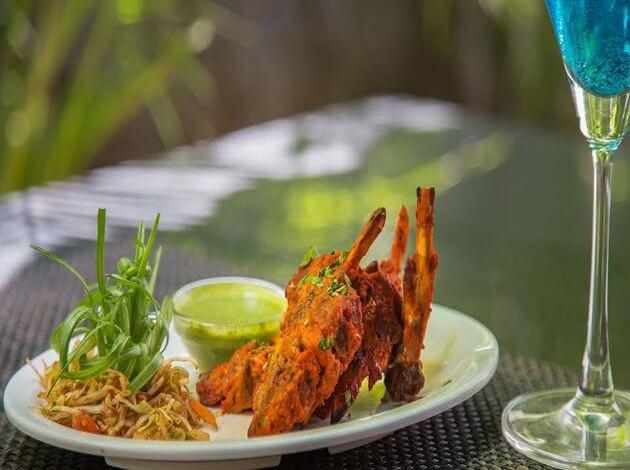 PC: zomato.com
Location: Viman Nagar, 1, Eden Park, C Wing, Ganpati Chowk, Viman Nagar, Pune
Timings: 7 pm 3 am
On the way from a party and you need a bite in a relaxing atmosphere? Visit Farmaaish. The place is fab, the food is delicious and the music is great. The place serves alcohol as well, so you can enjoy a can of chilled beer with sizzling hot starters.
Tip: Order for butter chicken and garlic naan here.
Sen5es - Oakwood Premier: Midnight Buffet in Pune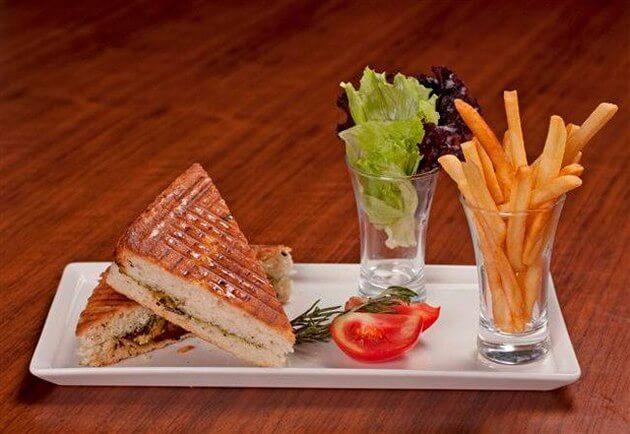 Location: Koregaon Park Oakwood Premier, 81, Mundhwa Road, Koregaon Park Annexe, Pune.
Timings: 24 hours
So you danced too much and you're way too hungry? You feel like you could even eat an entire whale? Well, treat yourself to at unlimited buffet at Sen5es in Kopregaon Park. The place serves a mid-night buffet thats on from 12 am to 4 am. The price of a buffet is pretty reasonable. If you're out with your special one, get him or her here to make the night perfect.
Tip: Try everything thats on the menu.
Other than the aforementioned hangouts, you of course have Comesum that is open 24/7 at the Pune railway station. The restaurant serves almost everything and is pretty cheap as well. Outside the station you have bhurji-pav stalls, tea stalls and a lot more.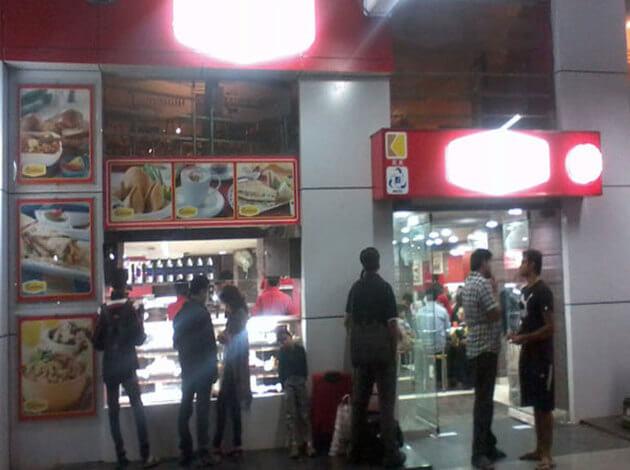 PC: Comesum.com
Whether you live in Pune or you're travelling down on a short visit, you can be sure that you wont run out of late night restaurants and eat outs in the city.
You May Also Like to Read
8 Michelin Star Restaurants in India
19 Old and Lost Recipes of India