11 Festivals Of Rajasthan That You Have to Witness
* Disclosure: This post may contain affiliate links, which means we may receive a commission if you click a link and book something (there is never any extra cost to you for using these links).
The vivid and vivacious state of Rajasthan is a coveted Indian destination. Having an absorbing culture and a fascinating heritage, if you are planning a trip to this land of kings, here are 11 festivals of Rajasthan that you have to witness atleast once in your lifetime.
Camel Festival, Bikaner: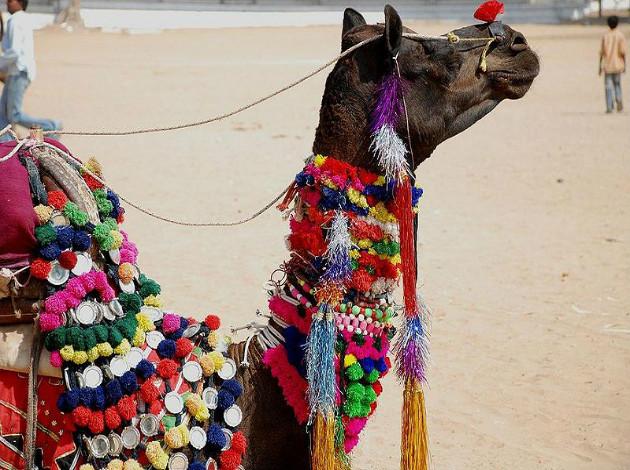 Image Source: Photo by mantra_man
Held in the month of January, the Camel Festival of Bikaner is a sight to behold. This charming city comes to life during the festivities which include camel races, camel dances and people performing skits using traditional folk music and dance moves. A huge attraction during the celebrations is the camels' parade where incredibly decked up camels are paraded to the festival's venue. The reason behind organizing the Camel Festival is to recognize the importance of this ship of the desert.
Read more on Places to visit in Rajasthan
Desert Festival, Jaisalmer: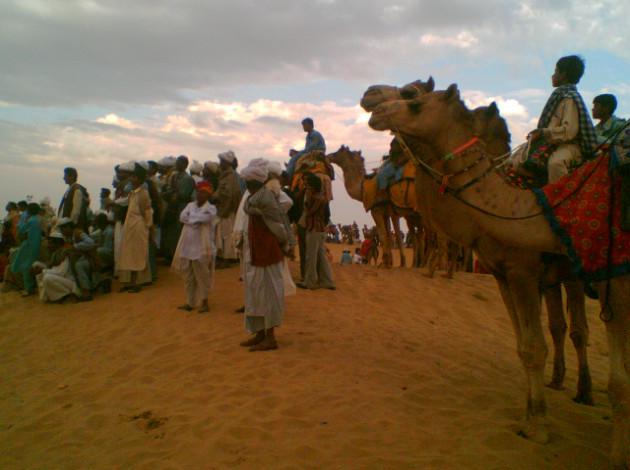 Image Source: Photo by Yogeshmankar
Come February and the entire city of Jaisalmer preps up to celebrate the Desert Festival with full gusto. What exactly happens during the Desert Festival you ask? The festival witnesses competitions and contests such as longest moustache competition, turban tying contest and even a Mr. Desert contest! Women and men dressed in beautiful traditional costumes sing and dance on ballads praising romance, courage and love. Visitors also get entertained by cute puppet shows and captivating folk dance competitions. Being a 'Desert' festival, how can one forget the humble camel? This event also hosts camel dances and even a camel polo match!
Read more on things to do in Jaisalmer
Gangaur Festival and Fair, Jaipur: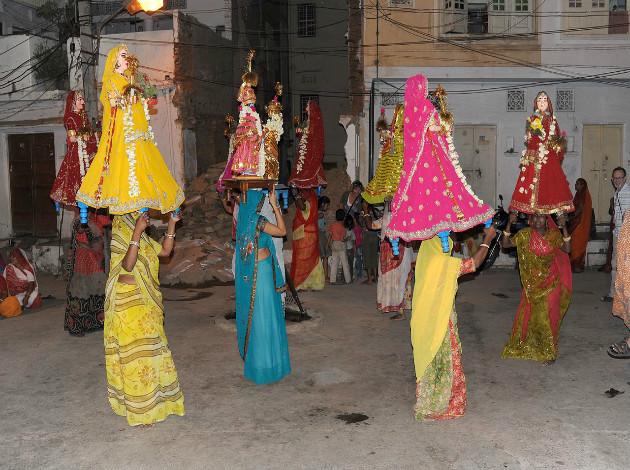 Image Source: Photo by Ggia
A significant festival for the Rajasthani women, the Gangaur festival is devoted to Goddess Gauri. Women and girls dress up in their finest during this 18 day festival and, while unmarried women pray for getting grooms of their dreams, married women pray for the well-being of their husbands. This Rajasthani festival ends with a grand procession which is worth witnessing as well as participating in. While you are there, shopping must be on your to do list, but before that read this ultimate Jaipur shopping guide.
Planning a trip to Jaipur? Now you can create customized itineraries using our smart trip planner
Nagaur Cattle Fair, Nagaur: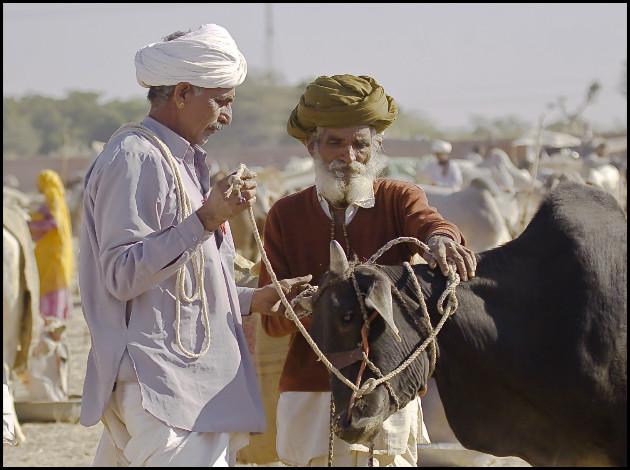 Photo by Jack Wickes (CC BY-ND 2.0)
Located between Bikaner and Jodhpur, the cattle fair held in the city of Nagaur is legendary! Essentially an animal fair where buyers and sellers meet to conduct business negotiations, the fair also incorporates plenty of fun, festivity and games along with various interesting competitions and contests.
Mewar Festival, Udaipur: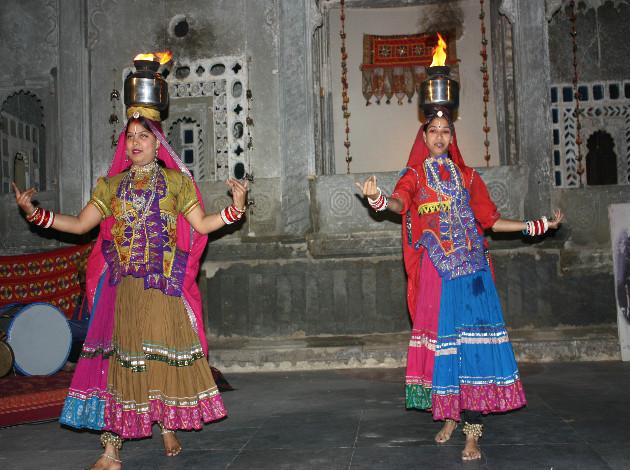 Photo by Arian Zwegers (CC BY 2.0)
A three day long event, the Mewar Festival welcomes spring season in a grand way. Celebrated in the month of either March or April, a procession, made up of mostly women, carrying the idols of Gangaur and Isar, is taken out on the streets of Udaipur. Various cultural events are organized during these 3 days and everyone is welcome to enjoy the shows. The event ends with a fantastic display of fireworks.
Read more on things to do in Udaipur
Pushkar Fair, Pushkar: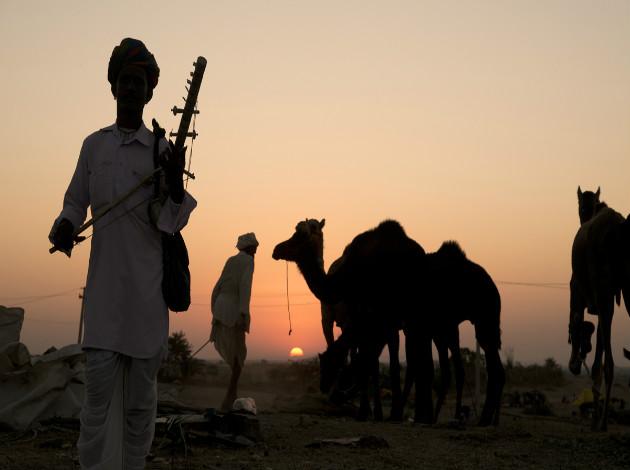 Photo by Koshy Koshy (CC BY 2.0)
One of the largest Camel fairs in the world, the Pushkar Fair is a must witness spectacle while in Rajasthan. Taking place on the banks of Pushkar Lake, one of the most beautiful lakes in Rajasthan, this 5-day event witnesses it all- from livestock trading to longest moustache competitions to turban tying contests to balancing on camel's back contests! This otherwise serene town transforms into a chaotic and vibrant experience during the fair. This is one fair in Rajasthan that you just have to witness.
Read more on things to do in Pushkar
Chandrabhaga Fair, Jhalarapatan: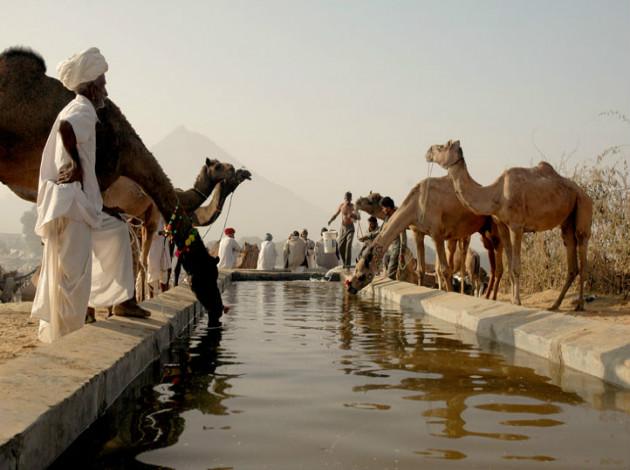 Image Source: Photo by Koshy Koshy
Providing a perfect opportunity to explore the culture and traditions of Rajasthan, the Chandrabhaga Fair takes place on the banks of the Chadrabhaga River. Considered to be a sacred river, thousands of devotees visit the fair to take a dip in the holy waters. A unique amalgamation of religion and commerce, cattle trading also takes place during the fair.
Summer Festival, Mt. Abu: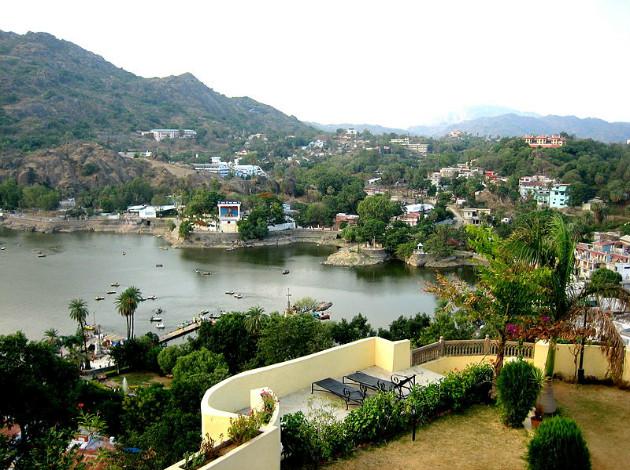 Image Source: Photo by Andreas Kleemann
An annual festival celebrated in the month of June, this three day event takes place amidst the lush greenery and tranquillity of the hill station of Mt. Abu. Hosting tribal and folk artists, the festival also provides a platform for insanely talented qawwali singers. Stay back till the end of the entire event and be mesmerized by a fabulous display of fireworks.
Read more on Hill stations in India
Urs Festival, Ajmer: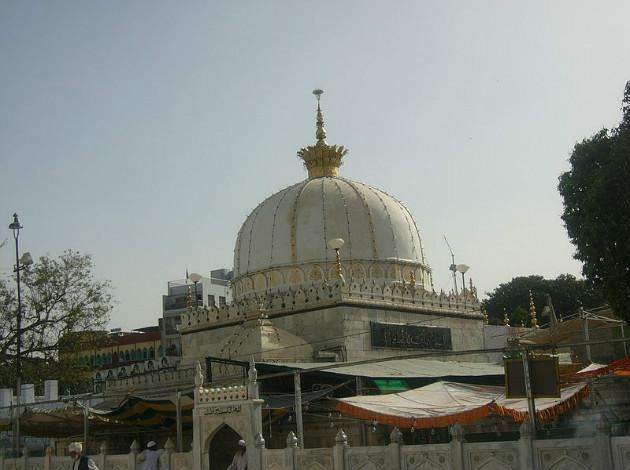 Image Source: Photo by Shahnoor Habib Munmun
An important festival of the Islamic community of India, Urs marks the death anniversary of the Sufi saint Khwaja Moin-ud-din-Chisti. Celebrated in the Rajasthani lakeside city of Ajmer, devotees from all over the nation visit the Ajmer Dargah Sharif to pay their respects to the Khwaja.
Read more on things to do in Ajmer
Marwar Festival, Jodhpur: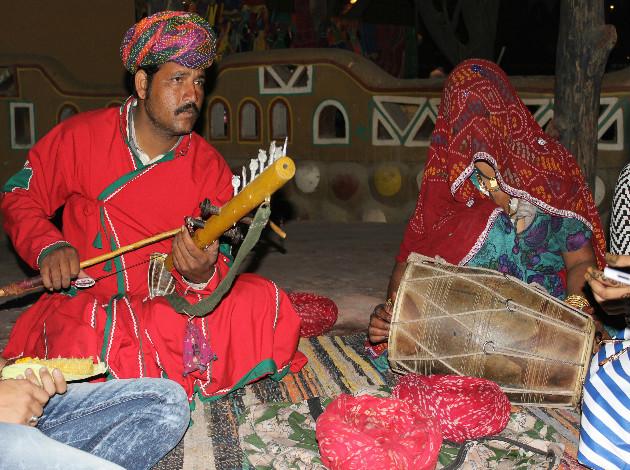 Photo Credit: Rushali Ramteke (TripHobo employee)
Organized in September/ October every year, the Marwar Festival is dedicated to the various folk heroes of Rajasthan. A two day event, the Marwar Festival, also known as Maand Festival, is dedicated completely to music, be it folk songs or folk dances. Having said this, the festival also hosts intriguing camel tattoo shows and nail-biting camel polo matches.
Elephant Festival, Jaipur: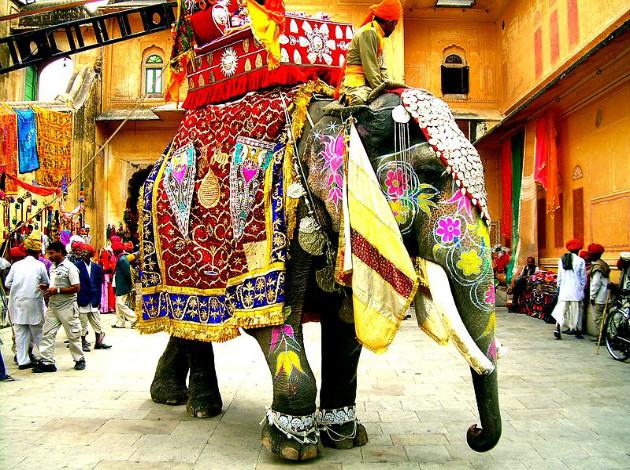 Image Source: Photo by Faraz Usmani
An extravagant festival in Rajasthan, witnessing the Elephant Festival in Jaipur is something you can boast about for generations to come! Celebrated on the day of the Indian festival of Holi, the festivities begin with an Elephants' catwalk pageant! This involves heavily accessorized and ornamented Elephants walking down the streets of Jaipur. The 'catwalk' procession also includes camels, horse drawn chariots and delicate palanquins. To keep the revellers entertained, the government also organizes races and polo games.
These various festivals and fairs in Rajasthan will leave you in awe of the state's rich culture and heritage. All set to plan your vacation around them? Do let us know how your experience was by commenting below.
Note: some images are for representative purposes only.
You might also like: