Restaurants In Bangalore for the Best Karnataka Food
* Disclosure: This post may contain affiliate links, which means we may receive a commission if you click a link and book something (there is never any extra cost to you for using these links).
Do you know that Karnataka cuisine is one of the oldest in India whose traces go back to Iron Age? Since time immemorial, the Karnataka food has satiated people with its delectable flavour, sweet sour textures and local ingredients. A Karnataka thali (Oota) consists of a variety of delicious items like Bajra/Jowar/Wheat Roti, Pickle, Palya, Gojju, Raita, Payasa, Thovve, Chitranna, Rice, and Ghee. Mysore Pak, Phenori, Unde, Belle Saru are some of the delectable sweets that Kannadigas love passionately. So let us explore the capital of Karnataka, Bangalore and see where all you can get hold of this delicious cuisine
1. Mavalli Tiffin Room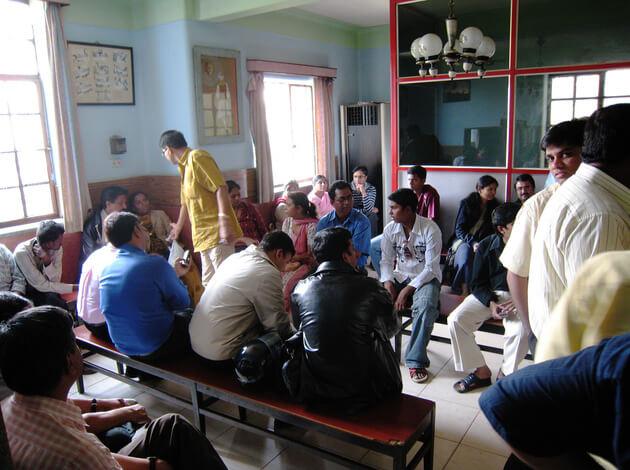 PC: Charles Haynes/Flickr
Location: 14, Lalbagh Road, Mavalli, Near Basavanagudi, Bangalore
A legendary name in offering Karnataka food, MTR has had Bangalore eating ever since 1924. Famous for its breakfast, this restaurant serves authentic Karnataka food for lunch with some traditional curries, the kind of which is rarely prepared with such deftness.
2. Kudla-Coraltree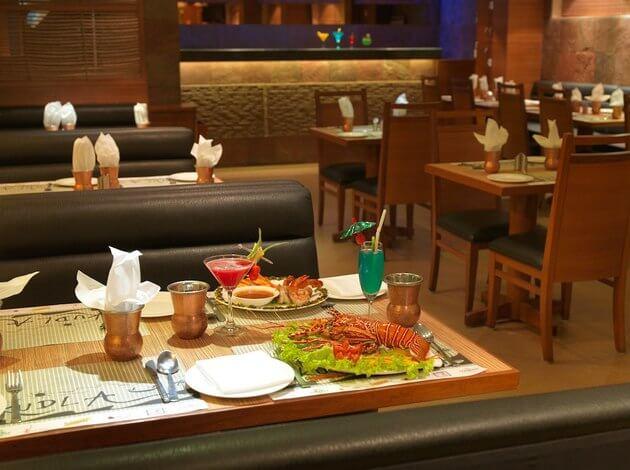 Location: Coraltree, 16, MLA Layout, RT Nagar Main Road, RT Nagar, Bangalore
Kudla Coral tree offers delicious Mangalorean seafood which has more or less become co opted in Karnataka cuisine.
3. Halli Mane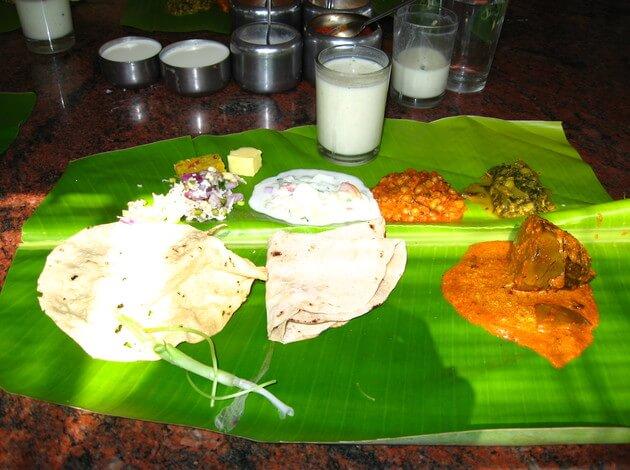 Location: 14,3rd Cross,Sampige Road, Malleswaram, Bengaluru
Located in Malleshwaram, Halli Mane offers a wide range of authentic Karnataka food and that too served on bananas leafs. Karnataka food in its most native form!
Read On: Restaurants in Bangalore That Serve Hot Steamy Specials
4. Sea Spice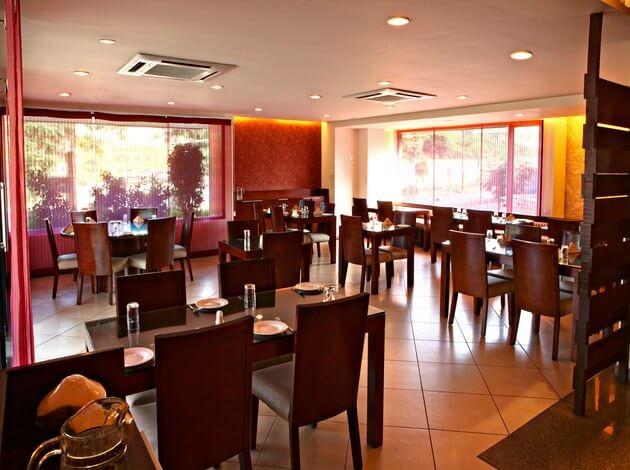 PC: zomato.com
Location: 1890, Shetty Gardenia, 9th Main, Kaverinagar, 2nd Stage, Banashankari, Bangalore
Sea Spice will serve you the mouth watering Mangalorean coastal food in a good ambience and pleasing manner.
5. Naati Manae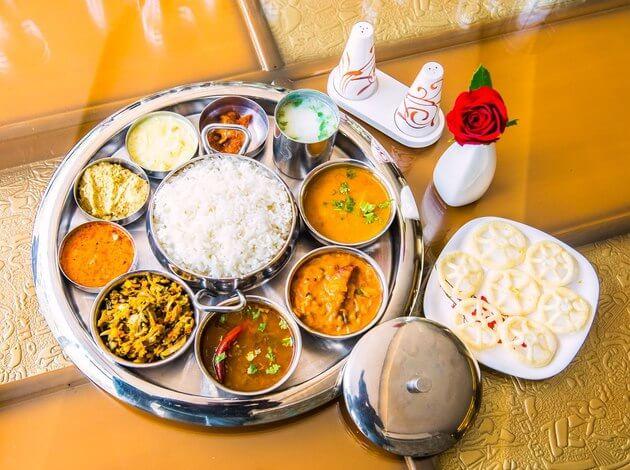 Location: 462, 17th C Main, KHB Colony , 5th Block, Koramangala, Bangalore
Known for its rustic Karnataka dishes, this restaurant is a must visit for those who want to have non vegetarian food.
Must Read: Best Late Night Restaurants in Bangalore
6. Shree Venkateshwara North Karnataka Hotel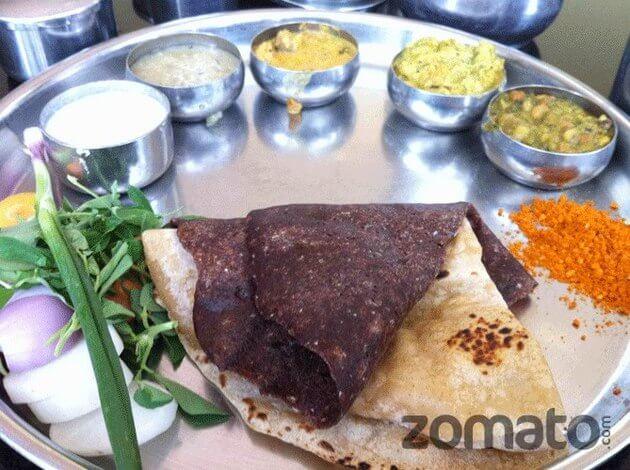 PC: zomato.com
Location:1/21, Vijaylaxmi Towers, 32 Cross, 10th Main, 4th Block, Jayanagar, Bangalore
As the name makes it very clear its North Karnataka cuisine that they serve here. Aside from meals their snacks are also popular among the patrons. The USP of this place is that it's easy on the pocket. Be a Bangalorean! Explore these places to visit near Bangalore like a local!
7. Vidyarthi Bhavan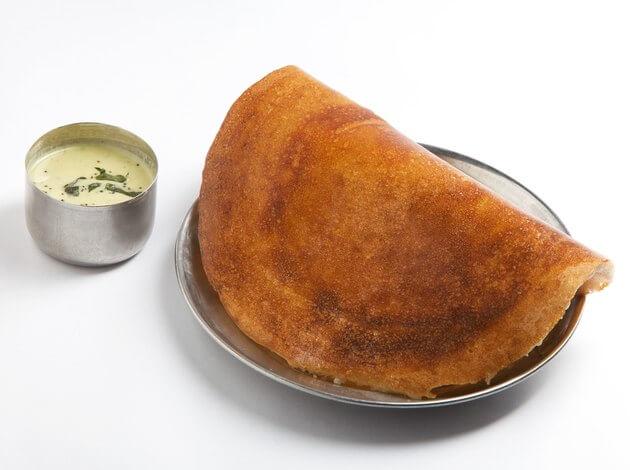 Location: No-32, Gandhi Bazar Main Road, Basavanagudi, Bengaluru
Vidyarthi Bhavan's cuisine might not be limited to Karnataka food only but it is definitely of a flavour that needs a mention here. Established in 1943, Vidyarthi Bhavan has become one of the best known and best-loved vegetarian eateries in the city.
Also Check: Top 16 Pure Vegetarian Restaurants in Chennai
8. Sri Guru Kottureshwara Davangere Benne Dosa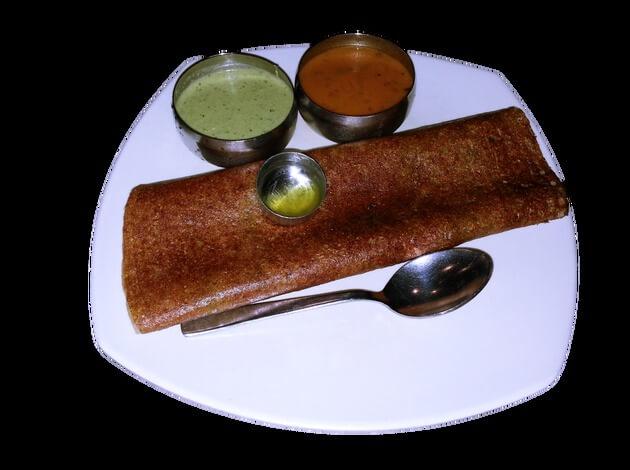 Location: 49/1, Subbaraoshetty Road, Netkallappa Circle, Basavanagudi, Bangalore
The Sri Guru Kottureshwara Davangere Benne Dosa is the best place to have a lunch and dinner in Bangalore.It provides the cheapest food services in this area. Though the place is small and the location isn't upbeat, the old-school ambience of the place is ideal for enjoying a meal with one's friends.
9. Hotel Nalapaka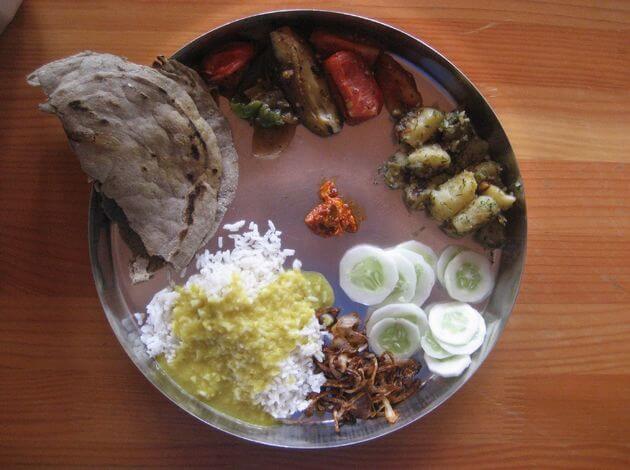 Location: 28, 12th Main, 1st Block, Rajajinagar, Bangalore
Hotel Nalapaka serves some of the best Karnataka dishes you can enjoy without spending too much. The meal in the hotel is especially sumptuous thanks to the lip-smacking curries and side dishes that come with it.
10. Shivaji Military Hotel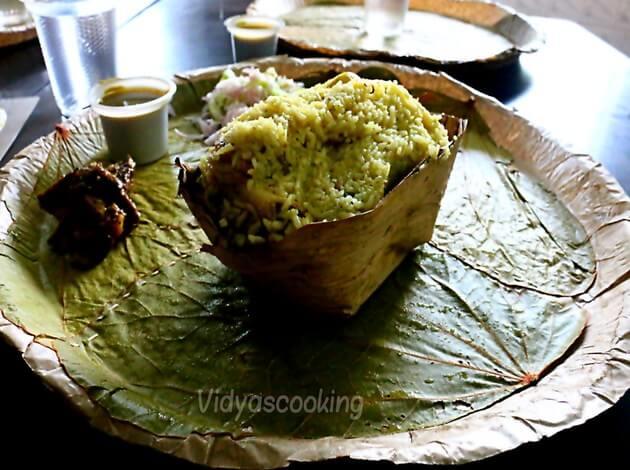 Location: 780, 1st C Main, 45th Cross, 8th Block, Jayanagar, Bangalore
This restaurant is known for offering variations of dishes using chicken, lamb and mutton that makes the Karnataka food more interesting here.
Have you been to any of these restaurants? Let us know.
You may also like to read:
12 Best Delivery Restaurants in Bangalore
12 Best Dosa Joints in Bangalore
8 Book Cafes In Bangalore That Every Book Lover Must Visit
8 Michelin Star Restaurants in India
19 Old and Lost Recipes of India