16 Safe Places for Girl Trips in India
* Disclosure: This post may contain affiliate links, which means we may receive a commission if you click a link and book something (there is never any extra cost to you for using these links).
India is mesmerizing, colossal and magical. From snow capped mountains to arid deserts, from pristine beaches to bustling metros, from quaint villages to opulent palaces, our nation has it all! If you are planning an all girls' vacation, these are the top safe places for girl trips in India you just have to visit! They are safe, they are cool and they will take your breath away!
1. Rann of Kutch: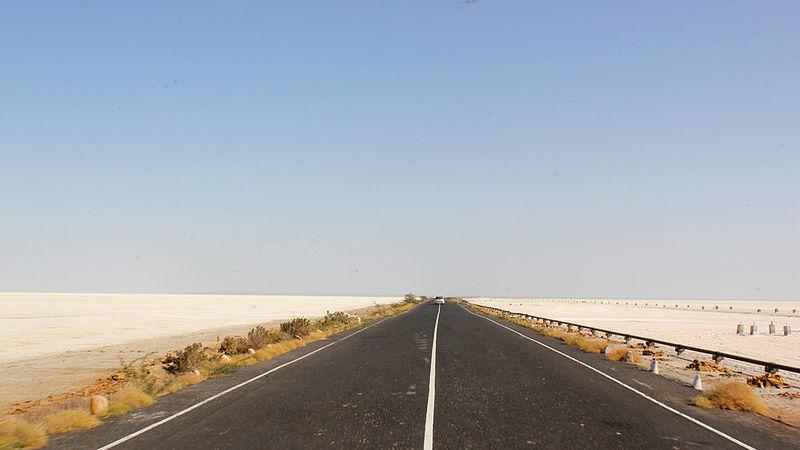 PC: Wikimedia Commons
'Hectares of hard land covered in white, unblemished salt. Clear blue sky with the setting sun being the only reference for direction.' That's how TripHobian Renuka describes the magnificent Rann of Kutch. When she, along with TripHobo's gang of girls headed over to the Rann Utsav, this is what unfolded- Triphobo's 'Run' of Kutch.
2. Lakshadweep: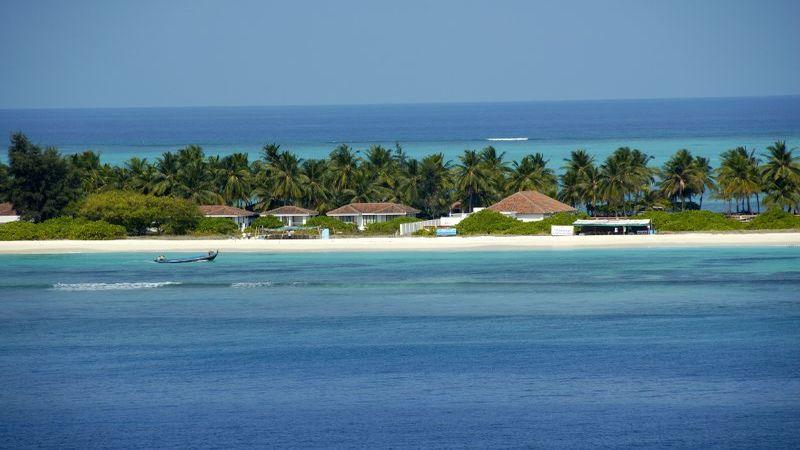 PC: Wikimedia Commons
Made up of 36 atolls, Lakshadweep is the place to be if you are into scuba diving, snorkelling and kayaking! Pristine beaches, clear turquoise waters, magnificent underwater life and humbling locals, that's Lakshadweep for you.
A perfect trip comes from a well planned itinerary. Plan with TripHobo.
3. Pangong Lake: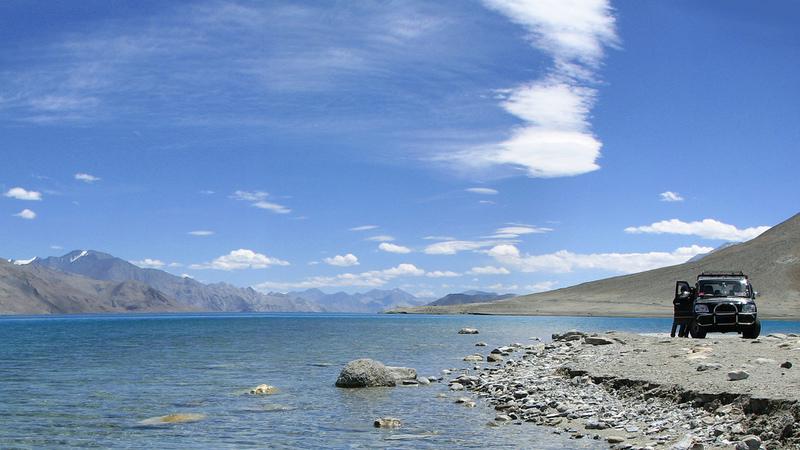 PC: Karunakar Rayker/flickr.com
A saying goes, 'it's the journey, not the destination that matters'. Pangong Lake proves it wrong! After a hair raising journey, the destination is definitely a sight for sore eyes! The lake is so beautiful, so massive, so serene, there are no words enough to describe it. The best way to reach it is to get on a Bullet and ride! I recently came back from a trip to Ladakh. Here's what I feel about the entire trip - Ladakh- An Epic Roadtrip With Friends.
4. Rishikesh: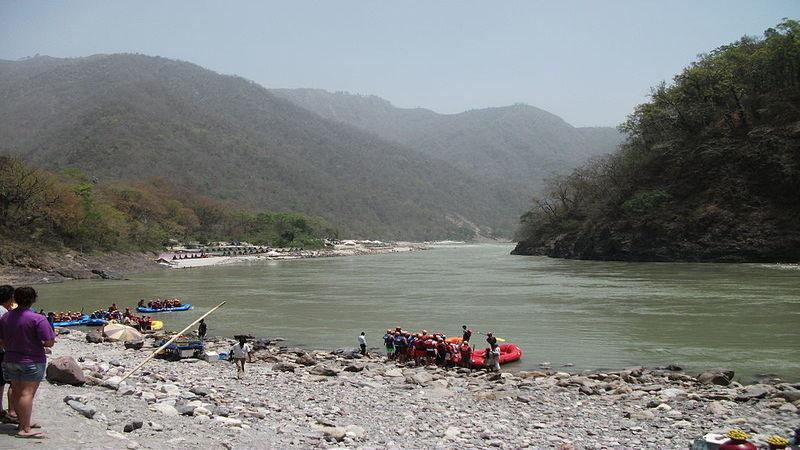 PC: Wikimedia
Apart from witnessing the vivacious yet soothing Ganga Aarti, you and your gang can get your adrenalin pumping while tackling dangerous rapids during white water rafting or while bungee jumping!
5. McLeod Ganj: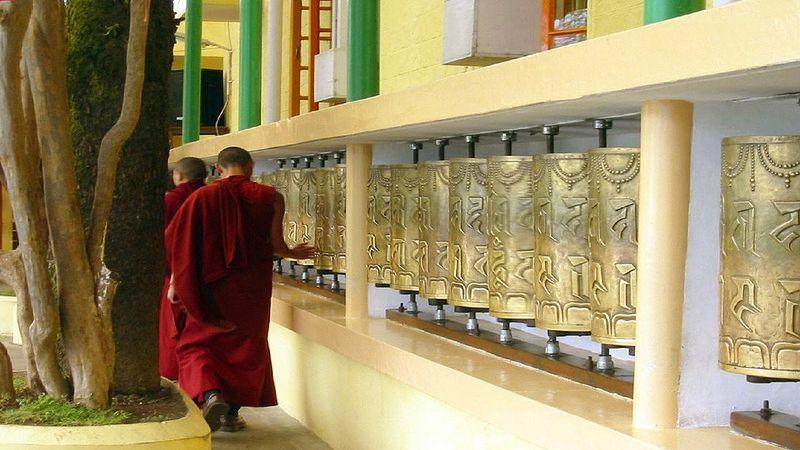 PC: Wikimedia Commons
A perfect destination for a spiritual journey, McLeod Ganj is situated in the lap of the Dhauladhar mountain range and is also a trekker's paradise. Here's TripHobian Reshma's account of her memorable trip to this quaint yet breathtaking town - How Mcleod Gunj Turned Me Into a Believer.
6. Sikkim: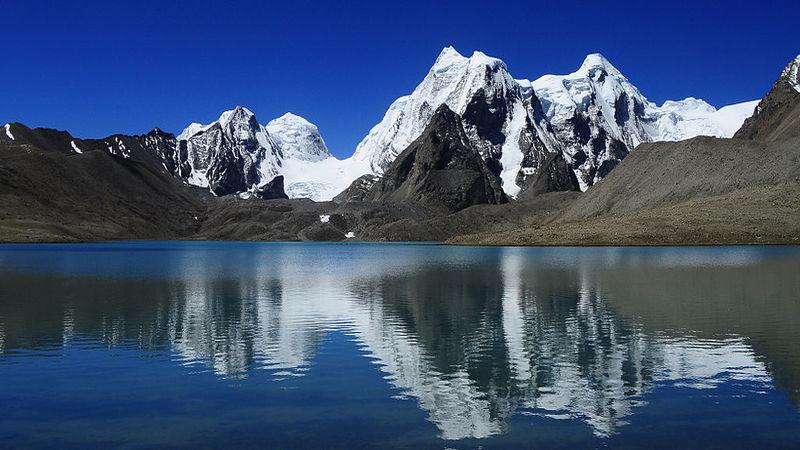 PC: Wikimedia Commons
Attaining Nirvana never looked this beautiful! Home to many monasteries, this Indian state is known for its natural beauty and dramatic landscapes. You can even head over for treks such as Goech La Trek or Dzongri Trek.
7. The Andaman Islands: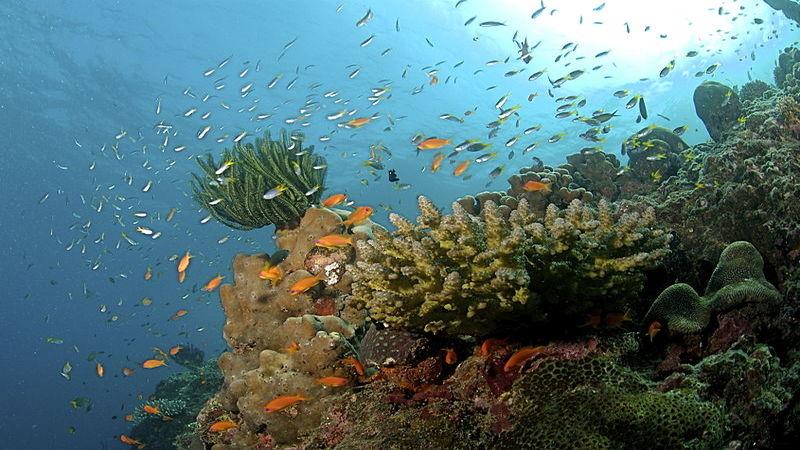 PC: Wikimedia Commons
An archipelago in the Bay of Bengal, the Andaman Islands are known for their palm lined beaches, coral reefs, splendid marine life and a history that dates back to our independence struggle.
8. Darjeeling: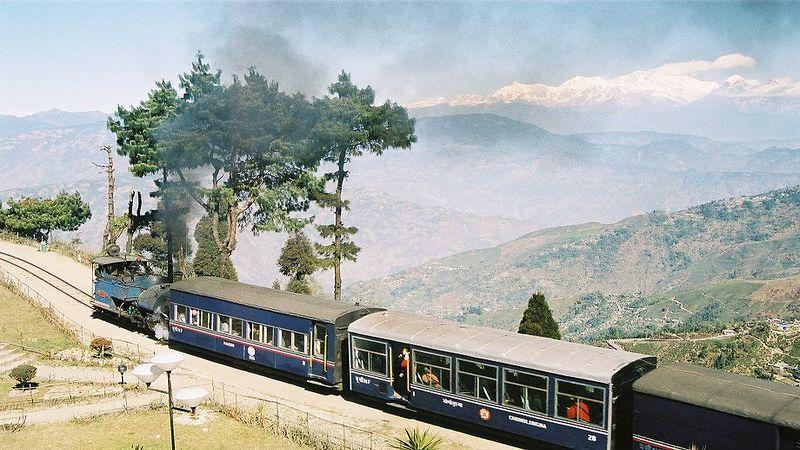 PC: Wikimedia Commons
Revisit your childhood innocence and joy with a ride in Darjeeling's Toy Train! With a backdrop of Mt. Kanchenjunga, Darjeeling is also home to rolling lush tea gardens and the infamous Padmaja Naidu Himalayan Zoological Park.
9. Uttarakhand: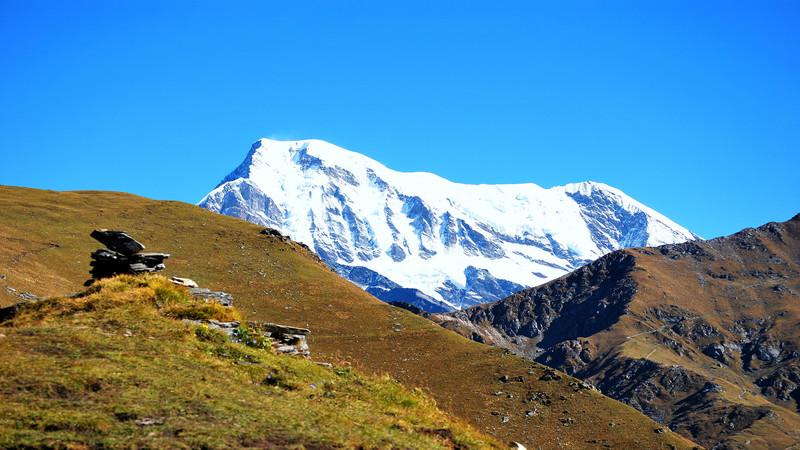 PC: Abhijeet Rane/flickr.com
Trekking! If that's what floats your boat, you have to head over to Uttarakhand. Apart from being home to pilgrimage sites and holy places, Uttarakhand is the gateway to Himalayan treks of Chandrashila Summit, Dodital, Har Ki Dun, Roop Kund and Valley of Flowers.
10. Kashmir: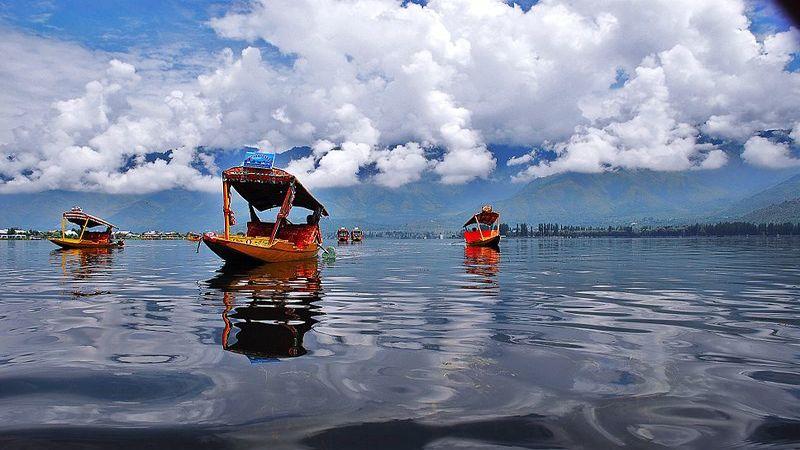 PC: Wikimedia Commons
Emperor Jehangir was so completely right when he said, uo;Gar firdaus bar ru e zamin ast, hami asto, hamin asto, hamin ast." If there's heaven on earth, it's here, it's here, it's here. From shopping to skiing to golfing to sipping on kahwa and hogging on Rogan Josh- here's a list of what all you can do in Kashmir- Don't Do This... But Do That in Kashmir ;)
Searching for hotels in Kashmir? Check this out.
11. Pondicherry:
PC: Wikimedia Commons
Pondicherry is an ultimate destination for an all girls gang trip! A rugged coast, charming cafes, striking architecture, street as well as high end shopping and ofcourse, the peaceful Auroville, Pondicherry is a made up of all things calming and soothing! Want to know more? TripHobian Reshma to the rescue again! Read her travelogue -Best Things to Do in Pondicherry.
12. Ranthambore National Park: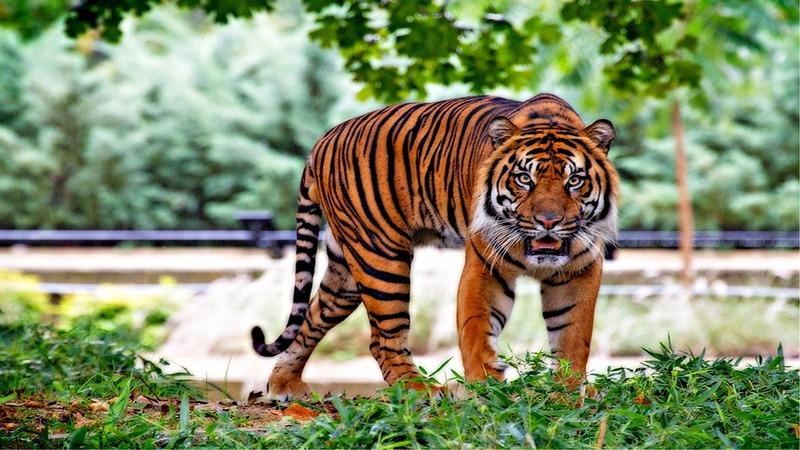 PC: Pixabay.com
If you and your gang of girls love nature and photography, you have to pack your bags and head over to the Ranthambore National Park! A famous heritage site, it is spread over an area of 392 square kilometres and is the best place to spot majestic tigers.
13. Jaipur: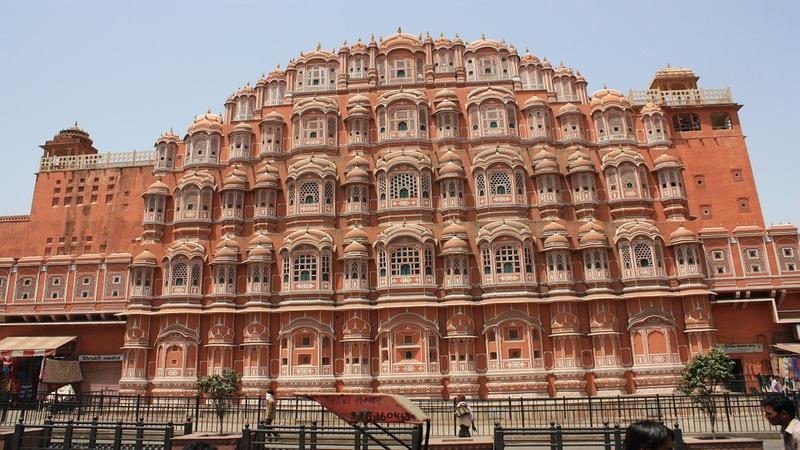 From shopping to elephant rides to hot air ballooning to visiting grand palaces- feel like a princess in Jaipur. Here's what all you can take back home as souvenirs- 14 Irresistible Shopping Places You Should Not Miss In Jaipur!
14. Goa: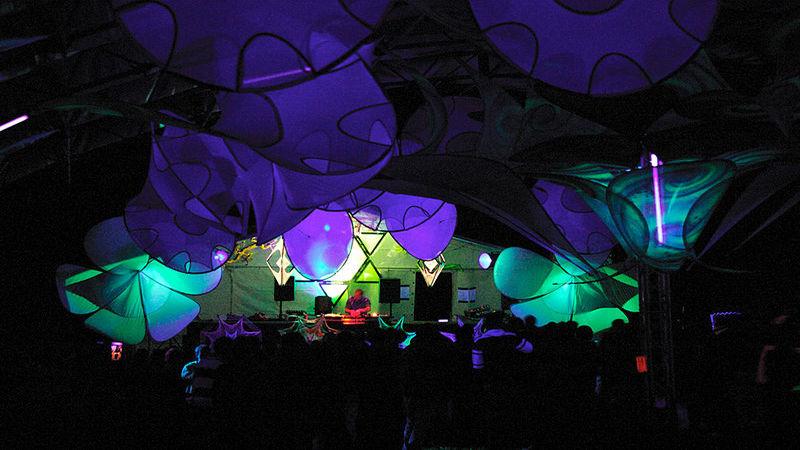 PC: Wikimedia Commons
The Party Capital of India, how can I not include Goa in the list! Safe, insanely lively and yet tranquil, Goa is a delightful place to visit with your girl friends if you are in the mood to party. Wondering what to wear while there?
15. Sula Vineyards: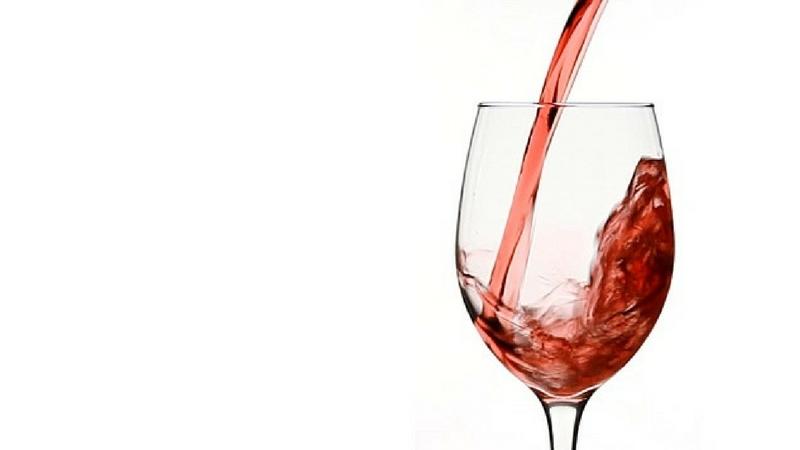 PC: Dave Dugdale/flickr.com
Sip on rich, crisp and heavenly wine at the Sula Vineyards located in Nashik. Afterall, wine is bottled poetry!
16. Shillong: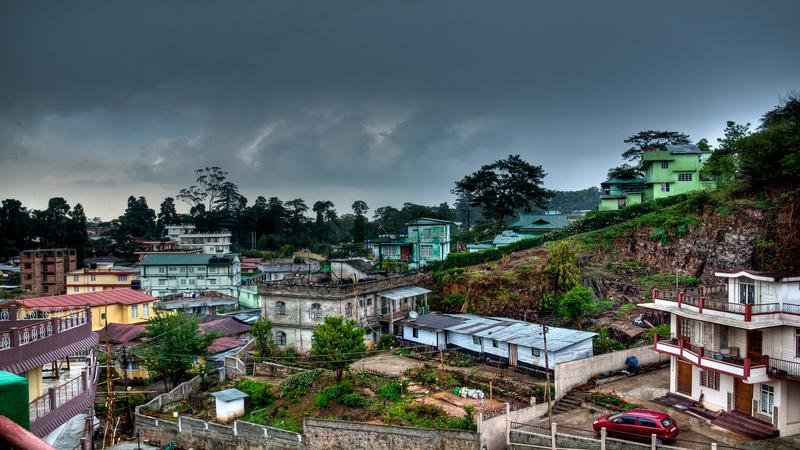 PC: Subharnab Majumdar/flickr.com
Musically inclined, Shillong is fondly known as the "Rock Capital" of India. The city boasts of artists and bands that have gained international recognition. It is also known to host many music festivals throughout the year.
Where are you planning on going with your girl gang? Let us know by commenting below.
Cover photo by snicky2290
You May Also Like To Read :