15 Date Ideas To Explore in San Francisco
* Disclosure: This post may contain affiliate links, which means we may receive a commission if you click a link and book something (there is never any extra cost to you for using these links).
There used to be a time when the idea of love was followed by a lot of courtship etiquettes and endeavours deemed proper to the society. The times have changed of course, but fortunately, the essence remained the same. People still fall in love and do everything in their power to woo their beloved, sweep them off their feet and show how deep their love is.

On the same lines of thought, we have rounded up a list of promising San Francisco date ideas that will not only help the millennials in impressing their partners but create some lovely moments that will remain with them forever. Read on to know!
1. Swing Dancing in the Russian Center

Image Source: Pexels.com
If you are looking for an exciting date idea, then a swing dancing class in 9:20 is exactly what you need! Held every Thursday, the party invites guests to a social gathering where one can swing dance with their partners in a huge ballroom and enjoy. The lovely ambience is only accentuated by delightful music, played by acclaimed Dj's of the town. Beginners can attend dance classes, a four-week course, to get their basics right. The party commences sharp at 9:20 pm and goes on for few hours. Flaunt all your rocking dance moves and afterward, nosh on some delicacies in the restaurants, located right down the streets; the date is bound to be an unforgettable one!
Address: 2450 Sutter St, San Francisco, CA 94115, USA
Do more in San Francisco: Organize your plan with San Francisco Trip Planner
2. Roller Disco in Church of 8 Wheels

Image Source: Wikimedia Commons
Who would have thought roller skates and disco lights can make such a whacky combination?! Far from what you normally do, a Roller Disco date in Church of 8 Wheels promises plenty of charming and intimate moments. The blaring lights, the fun-loving atmosphere and dynamic funk and disco music will surely put in the right mood. There will be few jams for couples in between. The place is pretty cheap but there is no bar in there, hence make sure to have your BYO on visits! In case, you don't know how to skate, join their skating sessions and let the roller rink be the center-stage of your budding love!

Address: 554 Fillmore St, San Francisco, CA 94117, USA
3. A lovely hiking rendezvous

Image Source: Wikimedia Commons
Tried and tested yet somehow always new, a hiking expedition never fails to meet one's expectations; especially when it comes to a dating rendezvous. Easy on pockets, adventurous and with plenty of room for bonding, a hiking date in San Francisco is one of the best ways to charm your partner. Not to mention the awe-inspiring views that it bestows. The city is home to some very scenic trails and urban hikes, with the most popular one being the Alamere falls. Team up together for this exciting roundtrip trail and by the end, you'll realise how much fun it is to be in the company of each other!
4. Attend a show at The Independent

Image Source: Wikimedia Commons
It's near impossible not to pick up on the sexy vibes here! One of the prime music venues in the city, the place beckons everyone for a happening time. Of course, it includes couples too! The establishment is known to offer some very artistic performances along with many heartwarming comedy gimmicks, that will have you and your date laughing and entertained all the while. You can always anticipate something new while you are here. The place has many restaurants surrounding it that are absolutely delicious and a must visit on your way back. For couples who are artistic and share a love for music, a night date at The Independent is a must!
Address: 628 Divisadero St, San Francisco, CA 94117, USA
5. Sidewalk Food Tours

Image Source: Wikimedia Commons
Grab a backpack and load it with the essentials, lace up your shoes, pack few bottles of water and tada! You are ready for your splendid foodie detour, or more likely a foodie date. Hit the streets with your partner to delve into the deliciousness marking the sidewalks of the city. From North Beach to Mission and Chinatown, there's absolutely no dearth of good eateries around. And what's more, they won't cost you much! Well not as much as a high-end restaurant will do. Walk around, explore to your heart's content and delight in each other's company.
Check Out: Hidden Bars in San Francisco
6. A Boat Ride in Stow Lake

Image Source: Wikimedia Commons
You can go to many places for a date, but we bet, none will be as charming as this one is. With a boat ride across the lake in the centre of the park and its amazingly breathtaking views, it will make you feel like a scene carved right out of a romance novel. To add more to its fairytale elements, there are ducks and arched bridges too! Come expecting a lot of hustle as you sail with your beloved on the blues of the water. It would be better to go for pedal boats instead, as rowboats are not only tiring but demand a lot of attention too. A few cans of beer and snacks is all you need to make the best of it!
Address: 50 Stow Lake Dr E, San Francisco, CA 94118, USA
Check Out: Day Trips From San Francisco
7. Dip your hands in the creative bucket of Wine & Canvas San Francisco

Image Source: Yelp.com
This is the kind of date that will have your creative juices flowing! It does not matter if you are super talented or just a novice in this arena, the time spent here is going to be a memory you will cherish forever. Especially, if it is your first time coming here! Since the sessions are hosted at different places all around the city, the dates might be a little hard to pin down, hence keep your eyes open to not miss the chance. Doodle your love on the canvas and express how precious she is to you. Their talented instructors will always be there to help you step up the game a bit!
8. Go to an NFL Game

Image Source: Wikimedia Commons
You just cannot be in San Francisco and not like football. The peeps are crazy about it and that's what brings this idea to our list. A date in a football stadium is unlike anything you will ever experience. Just imagine the crazy crowd (Including you two), cheering for your favourite teams, the adrenaline rush and the excitement, sounds something right? It will give you plenty of space for a playful banter and later on makeup after the game with a glass of beer. If she is a sporty one, you might even impress her with your knowledgeable insights on the match.
9. Challenge your partner for a game of golf!

Image Source: Pixabay.com
Nothing can be as exhilarating as a playful date with plenty of challenges and fun! Believe it or not, a nice game of Putt is all you need to showcase your skills and impress your partner! Take your date to Urban Putt, an indoor mini golf course and see who possess the upper hand in golfing. To make it even more interesting, the venue is nothing like your normal putt game courses. Home to around 14 holes, with each being different and creatively put together, there is certainly a lot to do here! Ensure to check out the one that replicates an earthquake along with its other features like LED motion sensors and virtual simulators. Afterwards, visit the restaurant and bar that lies within the premises to converse the rest of the time away.
10. Create some memories in Pika Pika Photobooth

Image Source: Wikimedia Commons
Count on Japanese to always find something new! A dating destination, Pika Pika booth is an old idea wrapped in a new box; yes, a box inspired by Japan's popular print clubs! The place is home to 6 varied photo booths, all sedan sized and offers mini photo shoots to visitors. Couples can get their pictures clicked in front of a green coloured background and later modify them into a cute artistic memorabilia. Get your photo shoot done, then check into the drawing station to digitally decorate the pictures. There will be a lot of options like emojis and costumes to assist you in that. The booth is located in Kinokuniya Mall and has a lot of places to explore, in case you feel like walking around.
Address: 1581 Webster St #185, San Francisco, CA 94115, USA
11. Exploratorium After Dark

Image Source: Fabrice Florin/flickr.com
Plan a specific Thursday date to this extraordinary destination that is bound to leave you amazed! The place offers a unique experience by solely focusing on one topic and vivifying it through a unique mix of art installations, exhibits, speakers, cinema, and surprises. The entertainment factor, in fact, is so high here that you won't even realise having a great time. It is only after the show is over while grabbing drinks by the bay, that you will find yourself reminiscing about the beautiful evening you both have spent together. Don't forget to play with the exhibits and sliding through the Tactile dome while you are at it!
12. Ride the Night Away on Midnight Mystery Bike Ride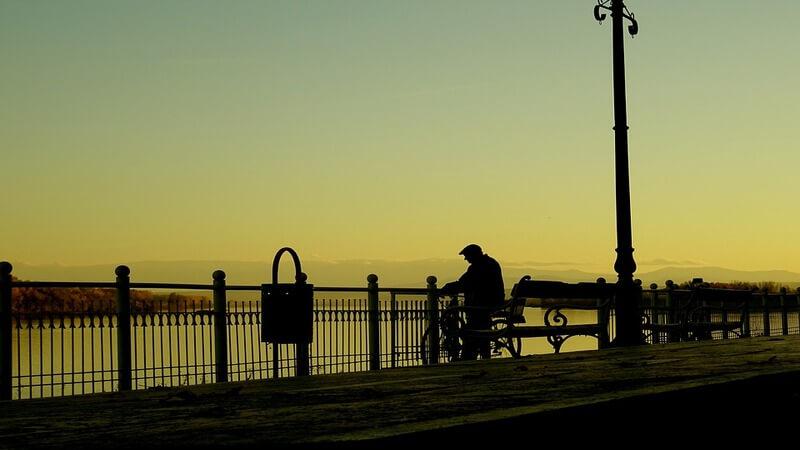 Image Source: Pixabay.com
A mysterious romantic ride, who doesn't like that? Well, biking through the parks in the daylight is something we all have done, but how about paddling through the pitch dark of the night, and that too in the company of your beloved? Definitely, something to be tried out! Begin your biking tryst sharp at midnight, take an unknown route to an unknown place and when you reach the destination, bang! you are welcomed by party folks and booze! (lots of it!). Challenge each other to a fun competition and you will find how great of a bonding exercise it will be. In the end, the one who loses can foot the bill for other, which with a little bit of teasing, will make the atmosphere just right!
13. Get Amazed by Magician Michael Feldman

Image Source: Youtube.com
Believe it or not, the magic show can work wonders for your date. Count on magician Peter Morrison to use his magic wand and assist you in winning the heart of your loved one. His magic shows held in Marrakech Magic Theater, showcases acclaimed magic tricks with his signature sleight-of-hand performances. Intimately held in a small theatre, you will see a lot of mind boggling illusions including feats of mentalism and metal bending gimmicks. His funny albeit sarcastic sense of humour will propel you and your date to double up with laughter the whole time. Hold her hands and relish the moments together! The magician is known for making each performance different, hence make sure to get there early before it gets crowded!
14. Feel the Thrill in San Francisco Dungeon

Image Source: Brian Manning/flickr.com
A dungeon is a pretty unusual place to go for a date, but believe us, this spooky San Francisco dungeon is worth a visit! The place conjures up some amazing theatrics with an eloquent cast team and stunning special effects and stages a performance that is sure to be etched in your minds forever. A walkthrough experience here will have chills run down your spine! Span through the area, holding hands together and by the time you leave the place, you will feel even closer to each other.
Address: 145 Jefferson St, San Francisco, CA 94133, USA
15. Get Lost in Magowan's Infinite Mirror Maze

Image Source: magowansinfinitemirrormaze.com
Another quirky place for a date, Magowan's Infinite Mirror Maze brings plenty of opportunities on the table to spend quality time together and in a really fun way. The place is all black with lights set out to make you completely lose track of where you are and where you are trying to go. This only becomes more interesting as you spend more time here, figuring out the right way without getting bashed into a wall. And what's more? They let you stay and trip out as long as you want. Created by Charles Magowan, the Mirror Maze is great for a nice date adventure.

Address: PIER 39, Building O-11, San Francisco, CA 94111, United States

Inspired much? Don't wait and try out one of these amazing date ideas to make your one and only feel like special and loved!
You May Also Like to Read:
Best Beaches in Northern California