Splash Wine At The San Vino Wine Fight Festival in Spain
UPDATED Apr 10, 2017
1.2K Views
Wine lovers, gear for up something awesome! The San Vino Wine fight festival is here!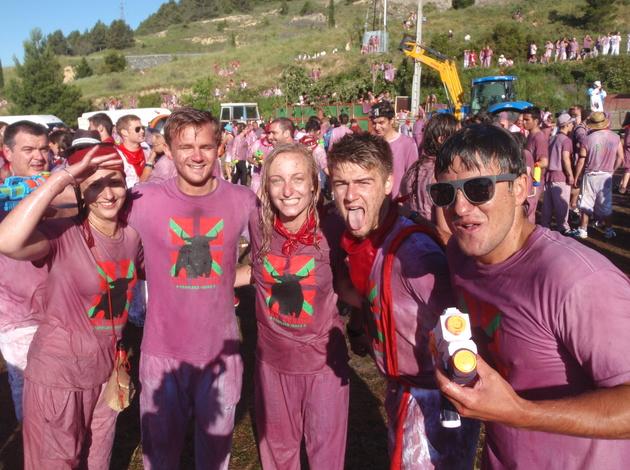 And if you thought it's just another wine festival where you can taste the delectable glass of wine in an elegant setting, you'll be taken by surprise my friend!
This is one of a kind, exuberant wine fight festival where you can practically get drenched in red wine! Yes, that's right!
Where: Haro, La Rioja, Spain
When: 29th June 2016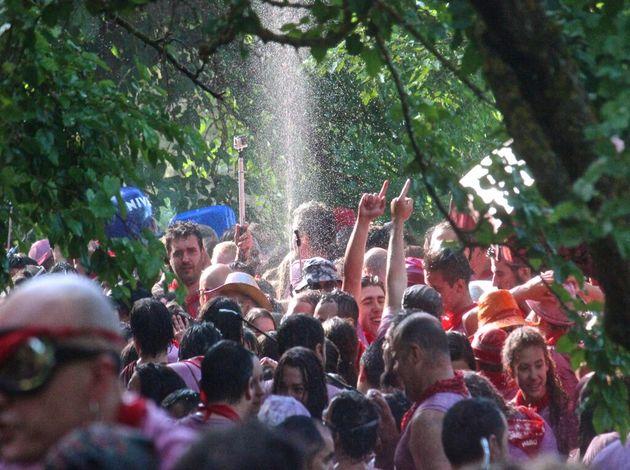 Also known as La Batalla del Vino, this festival begins early morning at 7 am when tourists and locals alike, head to the hillside of Haro clad in white and red clothing. Led by the town's mayor, the festival starts with a mass on the cliffs of Bilibio. Followed by the mass is the ultimate wine fighting festival where in you can practically shower each other with red wine, spray it with the help of water pistols or splash it using huge jugs!
And yes, you can splash your friends and family and even strangers and make new friends! The sight of people pickled in red wine is beautiful, especially with the stunning backdrop of the hills.
The fun doesn't end here. After lot of play and wine fighting, the crowds head to Plaza de la Paz to have a gala time with good food, good party atmosphere and of course good wine!

Be a part of this zealous wine fight festival and paint the town red!