Santa Con NYC 2016 - All That You Need To Know!
NIRAJ KAKADE
UPDATED Apr 04, 2017
1.1K Views
When was the last time you were excited about Santa Claus? When you were a kid, right? The excitement of waiting for a fat beardy guy who somehow fit through the chimney hole to leave you presents under the tree has somehow dwindled, right? Don't let mundane aspects of adult life dull your Christmas spirit, and let Santa be the center of your excitement again, by celebrating Santa Con! We bring you top things to do during the annual pre-Christmas crawl.
What should you expect?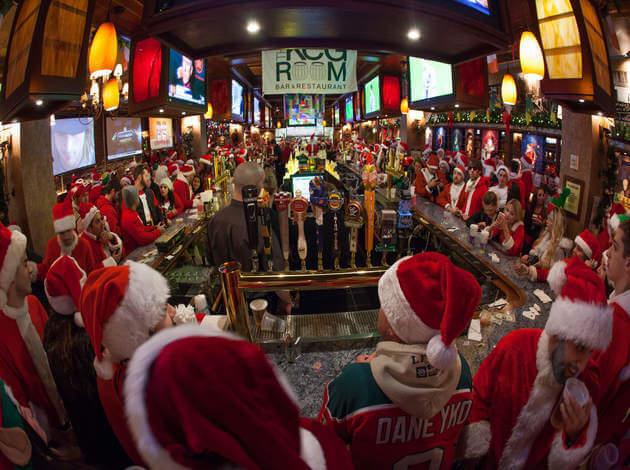 It is said that over 20,000 people will be participating this year. The parade is supposed to be held on 10th of December, and the venues will be announced only the night before.
How do I prepare for it?
If this is your first time participating in a Santa Con, and you have no idea where to begin and how to prepare, don't worry! We got you covered. Follow the five mentioned things here to start your amazing pub crawl!
1) Eat before you come
We cannot stress this enough but the parade, pub crawl and after parties are going to be exhausting. You will not have enough time when you are out to have a proper meal, so eat a healthy breakfast and carry some protein bars with you.
2) Pre-drink
This can prove to be a very important advice as many of the bars in New York will not allow any Santa's inside, and even if they would, there will be a huge line of people trying to do the same thing. So have a beer or two before you put on those red pants.
3) Plan your route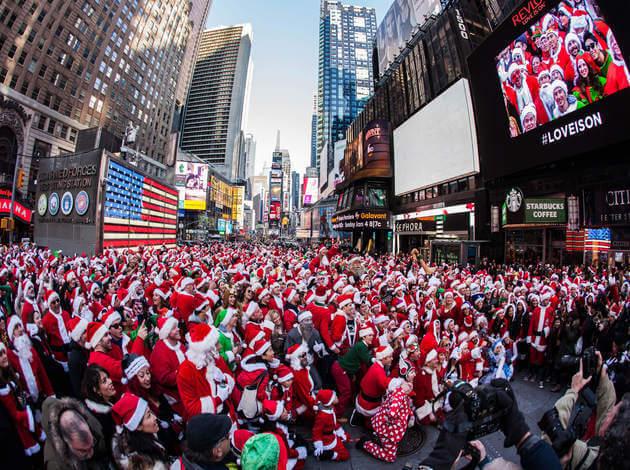 As mentioned earlier thousands of people participate in Santa Con every year. The last thing you want is getting crushed between hundreds of Christmas characters before even reaching the place. Leave early and plan your route accordingly.
4) Dress Warm
Santa Con is called Santa Con because it takes place in December, which is extremely cold. Do not wear skirts or shorts, and carry a big warm coat (just like Santa). The last thing you want to do is visit a hospital for hypothermia.
5) Follow Santa's Code
Santa Con is considered as a nuisance amongst many New Yorkers, and there is a good reason behind it. The drunk and irresponsible Santas get drunk and end up breaking each other's nose. Those are bad Santas, you don't want to be a bad Santa. Follow the guidelines, don't over drink and respect the authority who are just there to help you. Don't ruin someone's Christmas.
Now that you know how to prepare for your first pub crawl, you are ready to go on an amazing journey! But if you are thinking where do you go first and what do you drink? Let us help you out. Winter is also that time of the year where many bars and restaurants come up with a special winter cocktail menu. If you want to know about the best one's you can try out, follow our list of six different amazing cocktails you can try on your pub-crawl.
1. Yuzu-Apple Toddy at the Bar Goto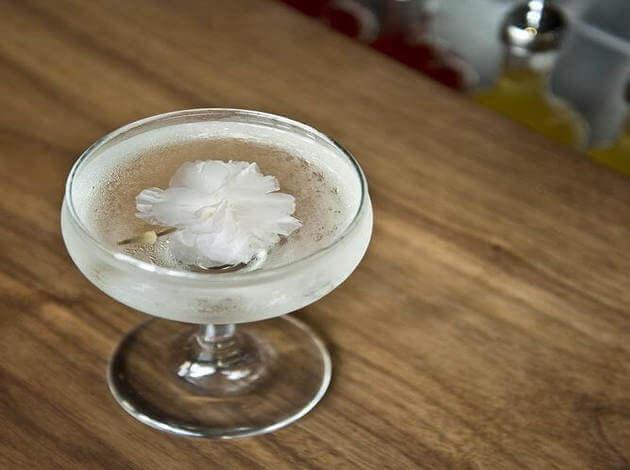 Located on the lower east side this is the perfect drink to start your Christmas adventure. This cocktail consists an of lemon and ginger based tea with some honey which is then spiked with some apple brandy and fresh squeezed lemon served in a ceramic bowl which goes along with the Japanese interiors of this bar.
Cost per drink - $15
2. Mirtillo Martini at L'Amico

Image Source: wokandapix/pixabay
This Italian-American restaurant located in Chelsea has many seasonal cocktails that are equally amazing. But the cocktail that completely takes the cake is the (in)famous Mirtillo Martini, which is basically a classic martini with an interesting seasonal tweak. If you don't feel like channeling your inner James Bond while you are dressed as Santa, you can opt for the London's Ford gin or the Carpano Antica.
Cost per drink - $14
3. Noche Buena at the Leyenda
This drink brings the tradition of Christmas Eve celebrated in Cuba all the way to the Carroll Gardens bar. The name "Noche Buena" literally translates to "good night" in Spanish. We're sure you are not going to have any more reservation about this drink after that. It consists of Black Bottle Scotch and Plantation Jamaica rum with a flash of coffee liqueur and a fourth of egg white, cinnamon and an espresso bean to top off the Christmassy sip.
Cost per drink - $12
4. Sakegg-Nog at Piora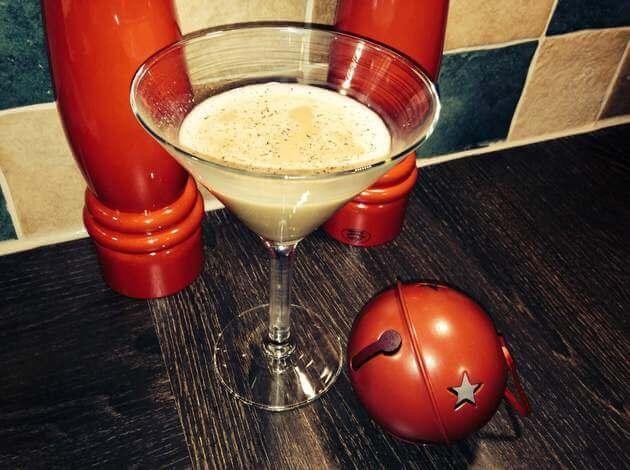 Egg-nog has been the traditional drink when the holiday season arrives. But if you are following our article, we're quite sure you are not the most traditional type of person. After all we are talking about drunk Santas here! Continuing on that theme this West Village bar combines the two best traditional drink into one, the Sakegg-Nog. It consists of a Japanese twist on a traditional eggnog with a blend of soy milk, vanilla, sugar and egg yolk. This drink can also be served hot on request.
Cost per drink - $16
5. Good Evening, Spitfire at The Bennett
No this is not a fire-breathing dragon. It is actually warm hot cocoa with some festive twist. It consists of cold coconut milk, some spicy coffee, a dash of Bittermens chocolate and some boisterous Ancho Reyes chile liqueur, with a spoon of cinnamon syrup. It might sound very unusual but it'll get you to see Santas flying around in the sky.
Cost per drink - $15
6. Warm Tzimmes Punch at Timma
Yes, this is an actual punch consisting of some root vegetables and dried fruits. But that doesn't mean it will not get the job done. This East village bar has found the perfect balance of healthy drinking. Infused with a cardamom syrup and a blend of Ironstone Vineyard merlot this drink will surely make you go ho-ho-ho!
Cost per drink - $12
So if you're looking forward to being a part of this year's SantaCon don't forget to go through all the official guidelines and rules. You do not want to be that Santa who gets kicked out of his own parade. And the most important thing, do not forget your Santa Clause outfit or your Elf (not The Lord of the Rings one's) outfit.
If you want to know more about SantaCon in San Francisco, click
here
.