A Shark Entered in a Diver's Cage Near Guadalupe Mexico
UPDATED Apr 04, 2017
2.3K Views
Remember Jaws? Now imagine you are diving in the sublime seas and Jaws happens to you!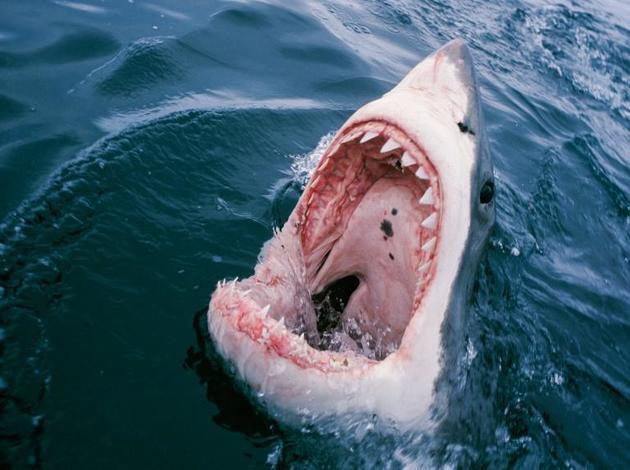 If there was a chill running down your spoil, I can relate to it; totally.
Recently, an underwater photographer was stuck in a near-death, Jaw-like situation when a shark entered his cage in the waters of Guadalupe Island, Mexico. This not only put in danger the life of the photographer but also the shark. While the situation is absolutely unimaginable, it was with great effort and team work that the crew could safely bring up the photographer as well as managed to get the shark out of the cage.
"It was not the human smell that attracted the shark; it was perhaps the smell of the tuna bait attached to the cage that must have invited the shark in the cage ", said Brian Skerry- an underwater photographer and Shark diver.
Here's a video of the incident:
The idea of 2000 pound fish entering the same cage as us is frightening, but the diver/photographer showed great presence of mind as well as courage and managed to escape out of the cage. The weights attached to his body were pulling him down, but he still managed to move out safely.
Similar incident took place a few days ago, near the same island.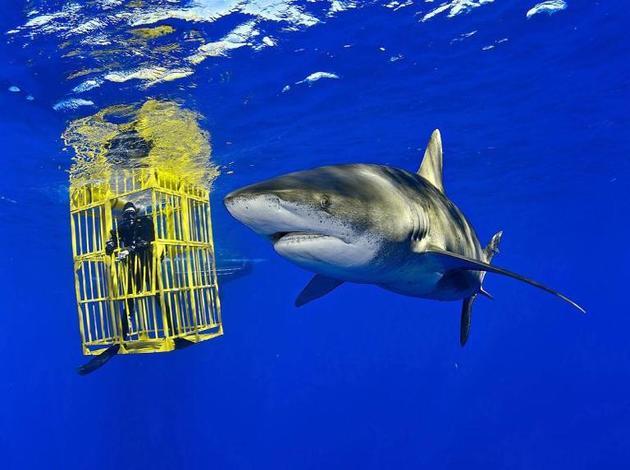 Does it mean that shark diving is not safe?
According to experts: No! This is an accident just like anywhere else.
It can actually be a good sign, of course the hurting of sharks or the diver won't. But incidents like this bring into light the idea of shark diving and how important it is to conserve them.
The idea behind sharks being dangerous is one-sided; events like these will also prove that shark diving is absolutely safe if done under expert guidance.
In recent years, there are been a drastic decrease in the number of sharks. Being hunted for their fins, the lesser the number of sharks in the ocean, more the imbalance in our eco-system. Every year, almost 100 million sharks are hunted, there needs to be a red alert and such situations might bring into light the issue of shark.
These incidents can serve as awareness towards shark hunting, how it is affecting the shark behaviour and how crucial it is to conserve sharks for balancing the ocean's eco-system!