The Ultimate Guide to Shopping in Cincinnati!
* Disclosure: This post may contain affiliate links, which means we may receive a commission if you click a link and book something (there is never any extra cost to you for using these links).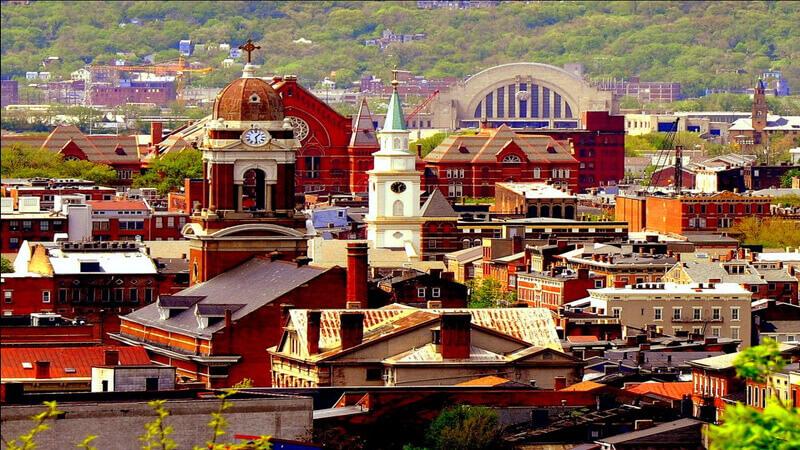 Image Source: Flickr.com
It could be the discerning flavour of Europe, the wide array of entertainment, enlightening museums and parks, the surge of boomtowns or an unmatchable shopping experience that perhaps draws several visitors to Cincinnati all through the year. Among all these confrontations, it is the joy of shopping in the city's authentic markets that have everything from antiques to thrifty goods, malls, gourmet shops in the downtown and districts that beguile you with a one of its kind shopping rendezvous. Whether you want to actually buy things or just indulge in the sweet pleasure of window shopping, here is the ultimate guide to shopping in Cincinnati!
Malls that bring you the best of modernity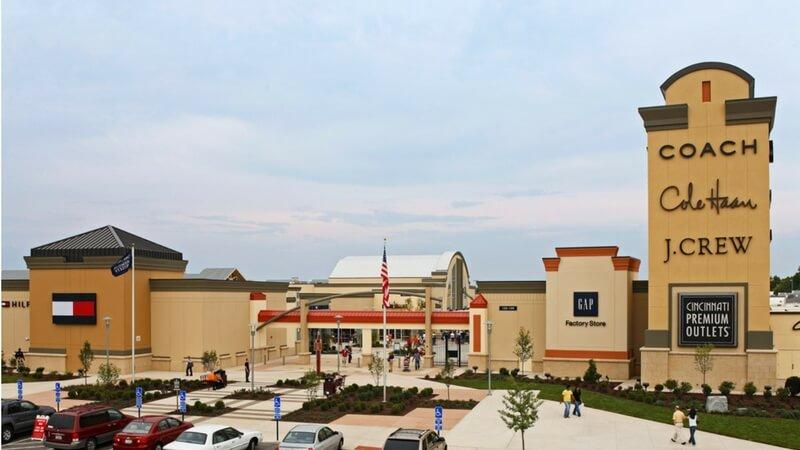 Image Source: premiumoutlets.com
1. Kenwood Towne Centre
The Kenwood Towne Centre is a go-to place for several locals and tourists alike to enjoy the quintessential mall culture where you can shop and dine. Its massive size, sprawling across a whopping 1,078,300 leasable square feet makes it possible to spend an entire day here without getting bored. Every festival or special day sees some form of celebration here, with Christmas being the busiest time to visit Kenwood Towne Centre. A great amalgamation of home furnishings, couture designers' stores along with travel boutiques make for a wholesome shopping experience here.
For those who love themselves some high-end branded goodness, there are stores like Abercrombie & Fitch, Aeropostale, Hollister, Pandora, Sephora, Victoria's Secret and more.
When hunger strikes or a shopping break beckons, there are plenty of dining options from full service restaurants, quick service restaurants to snacks & drinks.
Full Service Restaurants: Anat's Cafe, The Cheesecake Factory, Maggiano's Little Italy, Red Robin and Aroma
Quick Service Restaurants: Subway, Chipotle, Bourbon Street Grill, Charley's Philly Steaks, Chick-Fil-A, Gold Star Chili, Sbarro and China Max
Snacks & Drinks: Auntie Anne's, Starbucks, Tweedles Mini Donuts, Kung Fu Tea, Nordstrom Ebar, Fresh Healthy Cafe, Pretzel Fest/Popcorn Pizzazz and more
Address: 7875 Montgomery Road. Cincinnati, OH 45236.
Contact number: +1-513-745-9100
Opening and closing hours: Monday to Saturday: 10:00 AM to 9:00 PM; Sundays: 12:00 PM to 6:00 PM
2. Cincinnati Premium Outlets
Are you someone who loves to outlet shop? Then Cincinnati Premium Outlets has got to be on your list of things to do in Cincinnati. If you are looking for a good Cincinnati shopping outlet, you will find a total of hundred here. These outlets are some that are difficult to find in the other city malls and thus have visitors traveling all the way up north of the city. With the latest addition of Ann Taylor Factory store in the fleet of luxury stores like Michael Kors and Underarmour, this place is sure to quench your thirst for good brands shopping. The Lindt Chocolate store will satiate the desires of all those with a sweet tooth.
Address: 400 Premium Outlets Dr, Monroe, OH 45050, USA.
Contact number: +1 513-539-0710
Opening and closing hours: Monday to Saturday: 10:00 AM to 9:00 PM; Sundays: 10:00 AM to 7:00 PM
3. Eastgate Mall
Drive down a little towards the suburbs to reach the awesomeness awaiting you at the Eastgate Mall. Home to more than ninety stores, this mall is replete with shopping and dining options. The fact that all the stores are on the same level makes navigation easier for everyone including the specially-abled. The mall is popular for the cleanliness maintained here at any given point of time. Usual mall promotions like free food samples, drive and ride promotions, and the likes are a common site. Given the fact that it is quite old and very easily accessible sees a lot of visitors including young and old making daily visits here.
Address: 4601 Eastgate Blvd, Cincinnati, OH 45245, USA
Contact number: +1 513-752-2294
Opening and closing hours: Monday to Saturday: 10:00 AM to 9:00 PM; Sundays: 12:00 PM to 6:00 PM
4. Rookwood Commons Shopping Center Cincinnati
For many the Rookwood Commons, OH, is one of the most trusted places to lighten your wallet a little. Accommodating some 70-odd retail stores along with restaurants, Rookwood lies at a ten minute driving distance from the much famed downtown Cincinnati. Apart from shopping clothes, what you can look forward to here is a wide array of speciality stores covering the interests of cooking, home decor, and even books! And once you are done with shopping, head to one of the many restaurants at this open-air mall to complete your experience.
Address: 2637 Edmondson Rd, Cincinnati, OH 45209, USA
Contact number: +1 513-721-4300
Opening and closing hours: Monday to Saturday: 10:00 AM to 9:00 PM; Sundays: 12:00 PM to 6:00 PM
5. Ohio Valley Antique Mall
This city does have something for everyone, including seasoned shoppers to antique connoisseurs! The Ohio Valley Antique Mall is one Cincinnati shopping mall straight out of a time-served antique collector's imagination. Leaving you spoiled for choices are a vast four hundred and fifty dealers spanning over the mall's area of 65,000 square feet! Fanatics can find something in the form of furniture, tableware, memorabilia, posters, and many other knick knacks, big and small. If the goodness gets a tad overwhelming take a break at the lounge and cafe on site!
Address: 7285 Dixie Hwy, Fairfield, OH 45014, USA
Contact number: +1 513-874-7855
Opening and closing hours: Monday to Sunday: 9:00 AM to 9:00 PM
6. Liberty Center
Popular for its movie experiences at the CinéBistro, Liberty Center presents visitors with a soul-satisfying shopping experience. Bustling with events and a vivacious dining scene, this shopping mall houses everything from budget to splurge brands. One can shop for various purposes including hobbies, men's/ women's/ kids' apparel, accessories, footwear, grocery and specialty foods from brands like American Eagle, Bath & Body Works, Build-A-Bear, Charlotte Russe, Dick's Sporting Goods, GAP, Lane Bryant, LensCrafters, Old Navy and many more! Some great avenues for dining along with a plethora of events to look forward to, the Liberty Center indeed is unique!
Address: 7100 Foundry Row, Liberty Township, OH 45069, USA
Contact number: +1 513-644-0900
Opening and closing hours: Monday to Saturday: 10:00 AM to 9:00 PM; Sundays: 12:00 PM to 6:00 PM
7. King Arthur's Court Toys
This one's a special treat for kids or those with kids, perhaps even the ones that find joys in anything related to toys! A toy store having a wide variety of toys combined with some irresistible deals is what you can look forward to at the King Arthur's Court Toys. A lovely collection of toys is shown to you by a very friendly and patient staff, adding to your experience here. For the adolescents that want something not-too-cute, this store has a lot to choose from the modern games. If you thought all this must come at a high price, the delightfully reasonable prices are certain to gladden you. An ice cream parlour adds to the perfection of this place!
Address: 3040 Madison Rd, Cincinnati, OH 45209, USA
Contact number: +1 513-531-4600
Opening and closing hours: Monday to Saturday: 10:00 AM to 6:00 PM; Sundays: 11:00 AM to 6:00 PM
Check out: Spring Festivals in Cincinnati - Celebrate the Sense of Rejuvenation
Markets that present you the essence of the European neighborhoods here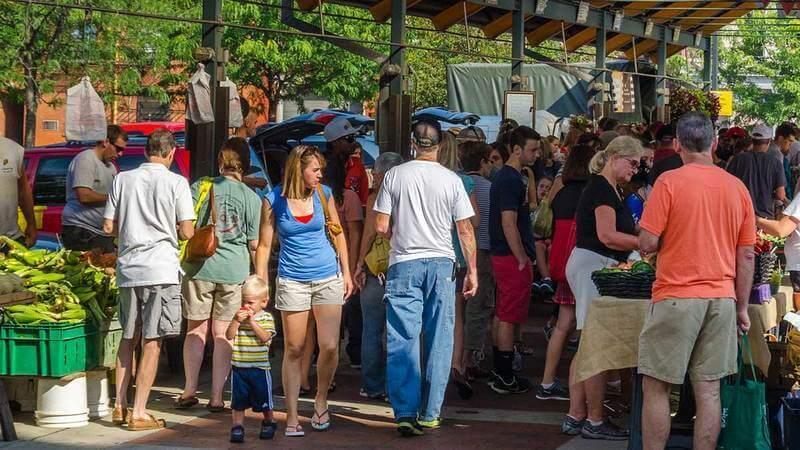 Image Source: findlaymarket.org
1. Findlay Market
You cannot miss visiting the Findlay market if you are anticipating the best shopping in Cincinnati Ohio. The old-world charm combined with the freshness and careful assortment of a farmer's market, Findlay market is more of an experience than a market. Perfect for those looking to experience the flavour of local market dealing in indigenous food apart from the worldly materialistic pleasures of clothes and accessories! To soak up the goodness of this place, it is ideal to take a guided tour of Findlay Market or just walk around with someone who knows the history of this market. Don't forget to sip on some finely brewed teas, sink your teeth into flavorful Belgian waffles and enjoy a lazy afternoon at the beer garden here!
Address: 1801 Race St, Cincinnati, OH 45202, USA
Contact number: +1 513-665-4839
Opening and closing hours: Tuesday to Friday: 9:00 AM to 6:00 PM; Saturdays: 8:00 AM to 6:00 PM; Sundays: 10:00 AM to 4:00 PM, Mondays: Closed
2. Jungle Jim's International Market
Bringing the globe to your palette, from over seventy countries the Jungle Jim's International Market will not cease to amuse you. This is your one-stop solution to avail anything and everything you from across the world, at prices that are too good to be true. Now, Indian spices, Chinese teas, European pastas and other ethnic food, minus all the shipping is a deal too hard to resist. Not just perishable items but a lot of knick knacks like antiques and other trinkets from around the world can be attained at this market. If you are concerned about heading here with kids, rest assured they will have a good time here with all the entertaining panoramas. Wine lovers can look forward to a wide selection of wines after a session of wine tasting!
Address: 5440 Dixie Hwy, Fairfield, OH 45014, USA
Contact number: +1 513-674-6000
Opening and closing hours: Monday to Sunday: 8:00 AM to 10:00 PM
Check Out: 7 Local Wineries in Cincinnati: Where to Tour and Taste in 2018
3. City Flea
The City Flea is ideal for those looking for opportunities of unique shopping in Cincinnati. Often taking place at the Washington Park, the City Flea propound the concept of an urban flea market. It is held several times in Cincinnati, but at the venue of the Washington Park, stalls are put every month. Head to this place if you relate to the following causes-
Support local vendors
Encourage hobbies to turn into small scale businesses
Spend your money locally
Support creativity
See Cincinnati from a different point of view
What you can look forward to here is a vast array of variety from artisan pizzas, vintage goods, and even something as unique as plant studios!
Events such as the free of cost kids entrepreneurial workshop give you and your kids more reasons to head here!
Address: Washington Park, 1230 Elm St, Cincinnati, OH 45202, USA.
Opening and closing timings: Refer to official website
Shopping districts and avenues for an eccentric retail engagement
Image Source: Pixabay.com
1. Over-The-Rhine Retail District
If your idea of shopping involves leisurely strolls combined with shopping for cute baubles, then the quaint Over-The-Rhine Retail District is for you. From bohemian jewelry to folk art, you will not leave this place without taking something back home. Like many shopping avenues in the city, this one too sees a special crowd come of the holiday season of Christmas. Other than that, all through the year Saturday's see a number of remarkable Small Business activities. Once a district full of eclectic boutiques, today, the district has a lot to offer even on the food and drinks front.
Address: Vine and Main Streets Cincinnati, OH 45202
2. Bellevue's Historic Fairfield Avenue
Of the many shopping districts and avenues in Cincinnati, the Bellevue's Historic Fairfield Avenue in Kentucky is one place that is a definite place where you can catch up with absolutely any festive that lies ahead. Not really in Cincinnati, this place lies just six minutes away across the Ohio River. Along with several local artisans, you can find a wide array of Cincinnati clothing boutiques here. If you are big on local craftsmanship, then make sure to pay a visit Circle of Hope Artisans. Additionally, places like the Witt's End Candy Emporium and the Generation Hill Winery add to visitors' experience. Foodie, wine enthusiast, clothes aficionado, book collector; everyone's got a deal here!
Address: 200 Fairfield Avenue. Bellevue, KY 41073
3. Hyde Park Square
If you have been curious about Cincinnati shopping downtown, the Hyde Park Square will feed your curiosities well. This place is sure to make you feel like Alice in Wonderland with the maze of boutiques, independent shops, jewelry stores, footwear stores, art galleries, and several food shops. The food shops here sell gourmet products like authentic balsamic vinegars and delicious olive oils, so look forward to that. Women especially looking to buy clothes, there are shops such as the Leeli + Lou, Trend Boutique, Pink Tulip Club and Clothes Mentor. The entire family can shop at places like the Cincy Shirts and Karisma Klothing. If you want to take home souvenirs peep inside The Gifted Shop, Legacies Upscale Resale and Nest.
Address: 2700 Erie Ave, Cincinnati, OH 45208
4. Saks Fifth Avenue
The clothing stores downtown Cincinnati can be a lovely experience if you seek some unique boutique collections. However, for those of you who cannot resist the lure of expensive brands, the Saks Fifth Avenue is the place to head while exploring the downtown region. Both men and women can give into the pleasures of luxury clothing, shoes and accessories at this store!
Address: 101 W 5th St, Cincinnati, OH 45202, USA
Contact number: +1 513-421-6800
Opening and closing hours: Monday to Wednesday: 10:00 AM to 6:00 PM; Thursdays: 10:00 AM to 8:00 PM; Fridays and Saturdays: 10:00 AM to 7:00 PM; Sundays: 12:00 PM to 5:00 PM
Must Read: 7 Most Exotic Ethnic Markets in Cincinnati, Ohio
With all this info, we hope you are already planning your trip to this gorgeous city of Cincinnati. Have you been to any of these before? What are your favorite places to shop in Cincinnati? Let us know in the comments section below.