11 Best Spring Break Destinations in Texas in 2020 for Families
* Disclosure: This post may contain affiliate links, which means we may receive a commission if you click a link and book something (there is never any extra cost to you for using these links).
The warm weather, a good booze-filled party and a sweet mess of several live music hot spots beautifully characterize the quintessential Spring Break in Texas in the month of March. To experience this bewilderment heading to places like the South Padre Island, Glen Rose, Corpus Christi and Boca Chica State Park Beach among others is your best bet! Whether you are planning with your buds or family, here's a lowdown on the 11 Best Spring Break Destinations in Texas for Families. Choose your pick from adventure, history, parties, or ultimate rejuvenation; we assure you will only return fresh as a daisy!
1. South Padre Island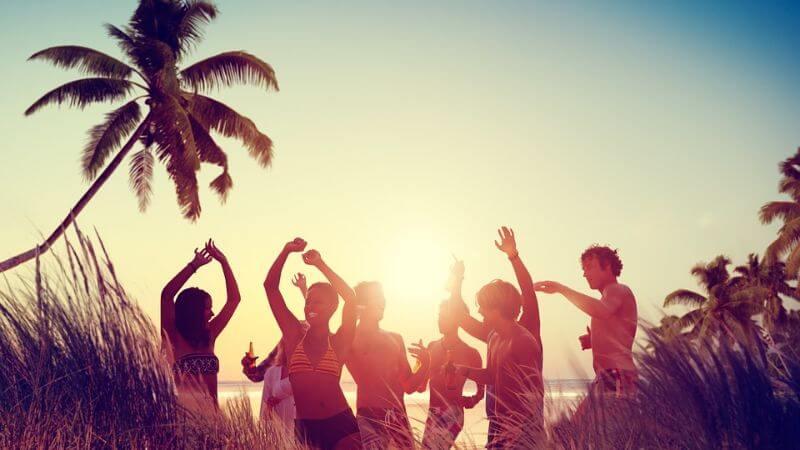 Over the years, the South Padre Island has garnered a wild reputation thanks to wild night parties. But guess what?! This is the main draw of the island and if you are someone who loves a place with some crazy parties, the Coca-Cola Beach here is the place to be. So much so, that the island even draws world's best performers to the many concerts it holds; some going on into the next day. While the night sees all the partying buzz, days can be reserved for chill activities like water sports and being a beach bum! The Semana Santa or the Holy Week is when the island is packed to its fullest.
2. Glen Rose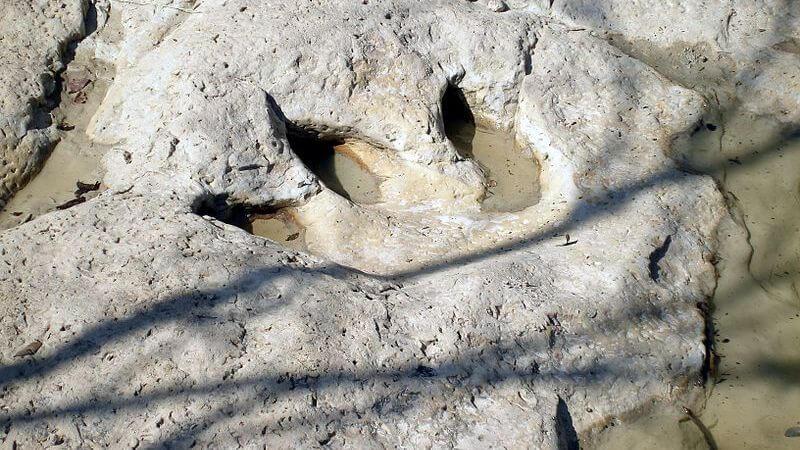 PC: Wikimedia Commons
If you are looking for the places near Dallas for spring break, Glen Rose is an ideal destination. With a number of museums, wildlife centers, and the fabulous Dinosaur Valley State Park, Glen Rose is fit for both kids as well as adults. It can be a delight to explore dinosaur fossils as you hike your way through the trails that were once traced by the extinguished species! What's more? It is just a two-hour drive from Dallas. Carry some camping food so you can come back and cherish memories of roasting s' mores over campfires!
3. Corpus Christi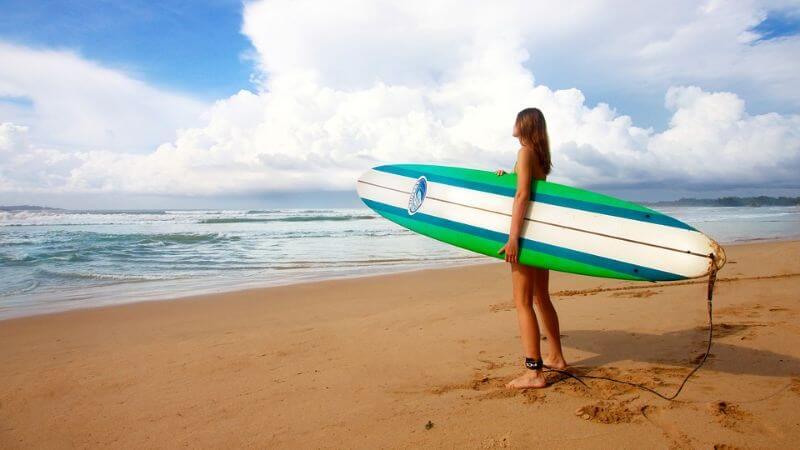 PC: Pixabay.com
If you are looking for spring break day trips in Texas, you must consider Corpus Christi. With most of the Texas cities lying within a drivable distance from here, this city offers you a ton of activities around the beaches. Its latest attraction is the USS Lexington or the "The Blue Ghost", which is believed to be haunted. Perfect for all the teenagers who can't get enough some adrenaline rush. The beachfront offers you umpteen activities including tours that feature fishing, dolphin-watching, and even pirate-themed ones. Don't forget to check out the Texas State Aquarium and the amazing South Texas Botanical Gardens & Nature Center!
4. Boca Chica State Park Beach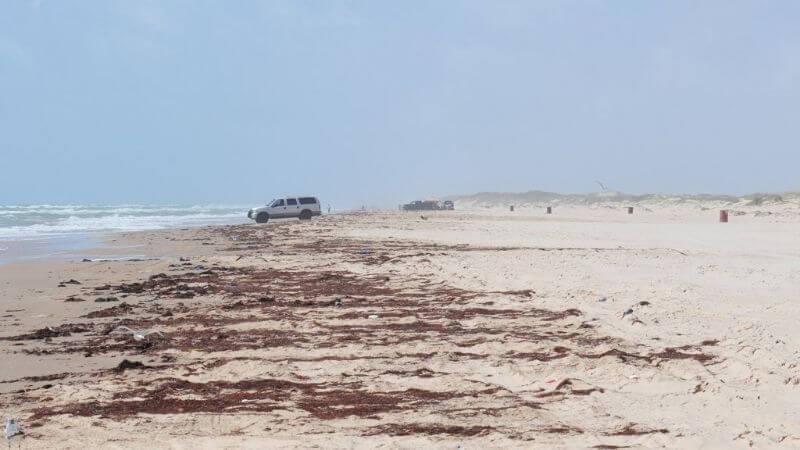 PC: Vince Smith/Flickr
Not a fan of crowded locations but want to spend some time soaking up the spring sun? Head to the Boca Chica State Park Beach which will offer you the much-required peace of mind with its huge dose of tranquility. Sprawling across a distance of eighty-odd miles, this beach is abundant with cavernous spots where you can sit and admire the views. You can also swim here and practice licensed fishing. If you are looking for camping locations, bear in mind that the activity is prohibited here.
Check out: Best Beaches in Texas
5. Dixie Dude Ranch
Is making memories of Spring Break horse-riding at some sequestered ranches your idea of the perfect spring break? Check out the Dixie Dude Ranch were irrespective of whether you are a first-timer at horse riding or not, you are bound to have a great time. This ranch is second to none featuring some fantastic amenities like an outdoor pool, cozy cottages, and blissful masseurs. Not to mention, you'll be interacting with real cowboys!
Check out: Spring Break Ideas for Families
6. San Marcos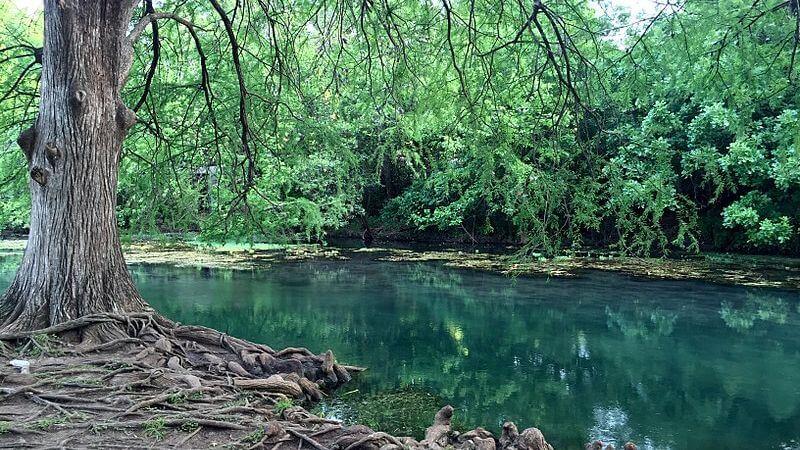 PC: Wikimedia Commons
San Marcos is one of the most thriving places talking about spring break destinations. One of the primary contributing factors to this fact is Texas State University here, which further justifies the large student population here. So, on one hand, you have a huge student population and on the other, you have a fabulous geographical location. Characterized by an eclectic blend of plenty of partying sites on the banks on the River San Marcos and some really fun museums like the LBJ Museum, Calaboose African American MSM as well as points of interest like Dick's Classic Garage, and the Wonder Cave, this place is one to look out for.
7. Lake Texoma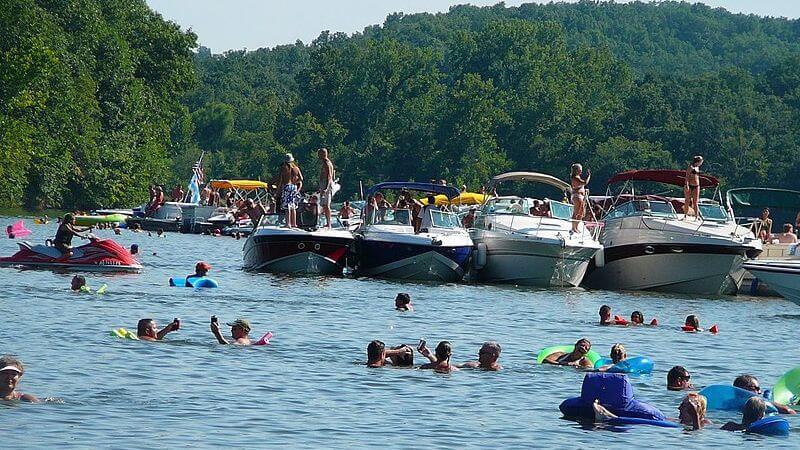 PC: Wikimedia
Spanning across two states - Texas and Oklahoma, the Lake Texoma is a massive site and the massiveness can be a tad baffling, but without any effect on locals from the adjoining regions! People from near and far flock to the lake banks to make merry in the Spring Break. Of all the places featuring party-friendly lake banks, it is the region of Fobb Bottom that grabs special attention. The massive number of resorts, marinas, USACE-managed parks, and two wildlife refuges are what people resort to for recreation. Activities such as water skiing, power boating and even windsurfing rule to roost.
Check out: Best Lakes in Texas for Adventurers
8. San Antonio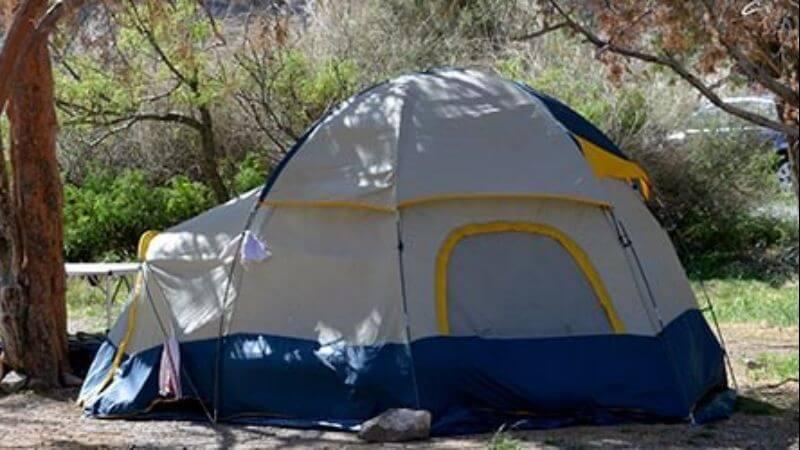 PC: NPS.gov
San Antonio will tear you between two amazing activities of camping and partying. Its outskirts bestow you with some of the most magnificent camping opportunities in Texas which also happen to be some of the Kampgrounds of America. You can choose to camp in tents or even rent an RV. A camping experience will comprise of staying amidst indigenous Pecan Trees and frequent walks to the Riverwalk that lies close by. And then you have a gamut of places to visit at night like the Cowboys Dancehall, Bonham Exchange, The Last Word, and the super eclectic TBA stands or To Be Announced amongst many more.
9. Houston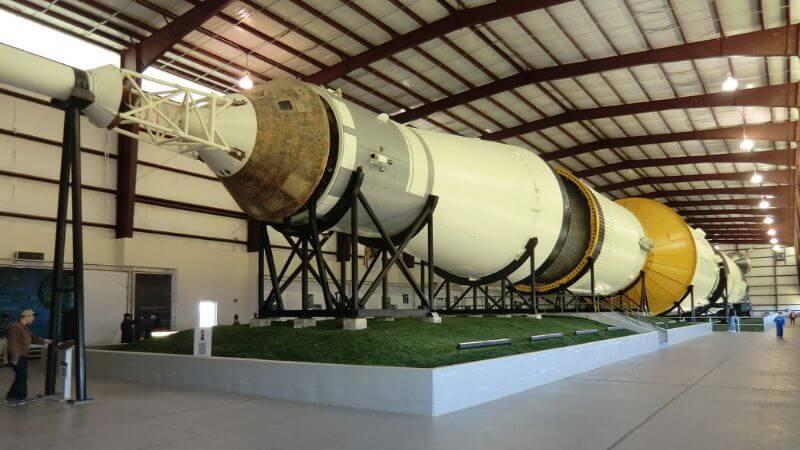 PC: Reinhard Link/Flickr
If you are looking for an urban experience for Spring Break, then Houston can fit the bill just right. The laid-back city is steeped in history and culture and offers many opportunities to shop, go museum-hopping and enjoy some happy hour deals to get your spirits up and roaring for the night. The most efficient way to see Houston perhaps would be getting a City Pass which also includes tickets to some of the best museums in Houston like the Space Center as well as the Downtown Aquarium. Bear in mind that Houston is scattered and requires a good amount of planning to venture.
10. Galveston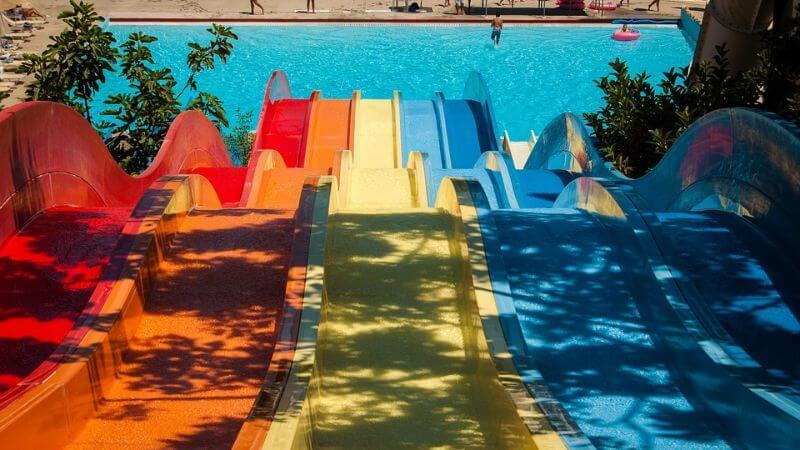 PC: Pixabay.com
There is no better way to say bye to the winters than making a splash at a waterpark. If you can't wait for summer already, we suggest you take a trip to Galveston that is home to a ton of water parks. Most of these waterparks are family-friendly, thus making the city ideal for families considering a holiday here. There are some water parks like the Schlitterbahn that, in the month of March, are open only on weekends. And then there are others like Pirates Bay Water Park and The Fun Spot Water Slide that are open all through the week.
Check Out: Fabulous weekend getaways in Texas
11. Comal River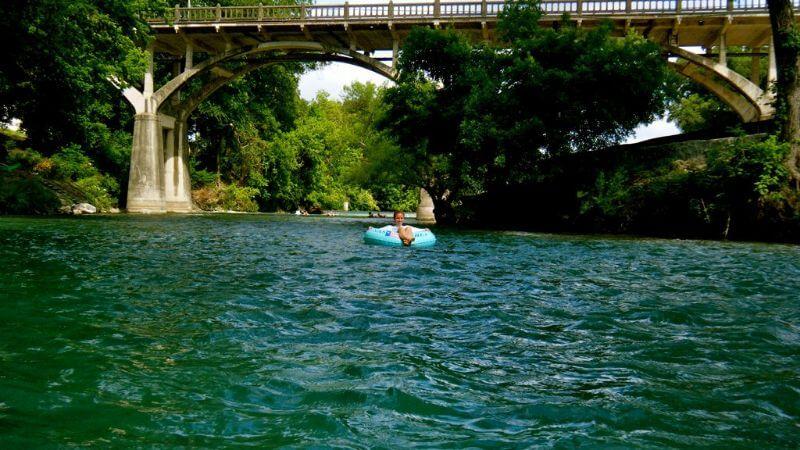 PC: Jef Gunn/Flickr
Does the idea of floating through a river appeal to you as an ideal spring break activity? If yes, then just tube along the Comal River! Grab a drink and set yourself afloat on this river; which by the way has been a popular spring break activity for years to count. Owing to the popularity of this activity, you will find several co-tubers floating in groups here. Just hope for a good flow to the waters, else you might find yourself swimming with your tube!
Now, with all this and the Texas spring break dates 2020 out, what are you waiting for? All you've got to do is jet-set-go. Let us know in the comments section below, what was your pick!