12 Spring Break Ideas for Families For 2018
UPDATED Apr 17, 2018
6.3K Views
Spring Breaks are amazing! Students living in the USA will certainly attest to that, and why wouldn't they? It is the one week of the year when they are provided with some reprieve from their hectic school life and allowed to enjoy themselves to their heart's content. The college students enjoy various spring break activities. be it skiing, snorkeling, hiking, beachside rides, or attending a live music show, students want to get the best of their spring breaks. While this can be a headache for many parents who might wish to have the quietude back in their home, this week-long escape certainly makes a great opportunity for families to spend some quality time together and strengthen their bond.
Here we bring you some of the best spring break ideas for families to go for during this week-long break which is not only interesting but equally enjoyable for everyone.
1) Witness the Allure of Cherry Blossoms in Washington DC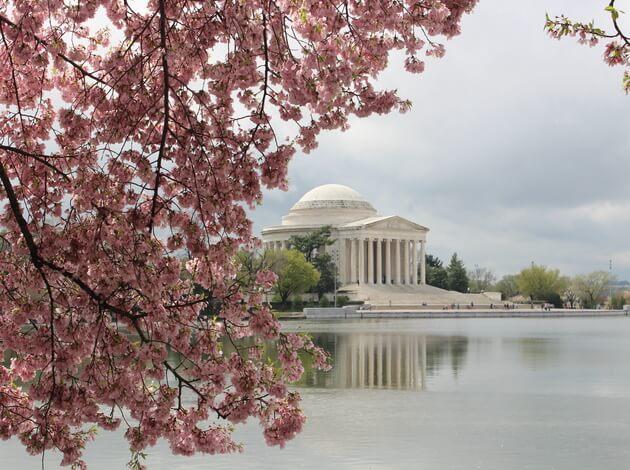 Image Source: Wikimedia Commons
Started decades ago as a token of friendship between USA and Japan, the festival is celebrated with great zeal and enthusiasm by the folks, with more than 1.5 million people participating in the event every year. And that's not just it. The breathtaking view of cherry blossoms is complimented by a vibrant atmosphere filled with colourful balloons, a lavish parade, paddle boats and joyous music, all events you can enjoy with your family. The view of Washington monument along with the Jefferson memorial provides some great view for people to click some pictures and have fun.
National Cherry Blossom Festival Dates for 2018: March 20 till April 15, Cherry Blossom Parade on April 14, 2018. More on the website.
2) A Skiing Escape to Smuggler's Notch, Vermont
3) Relive the Cowboy times in Arizona's rancho de Los Caballeros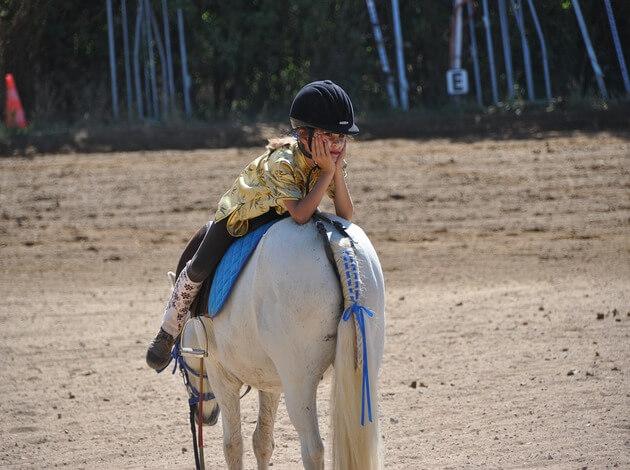 Image Source: Pixabay.com
Remember those precious childhood days when cowboys were the most fascinating thing for us. How those interesting tales of their wacky adventures would set our imagination on fire and make us want to be a part of their daring carefree world. Yes, those were pretty good days and wait, they aren't over. At least not in Rancho de Los Caballeros.
4) An exciting surfing expedition in Orange County, California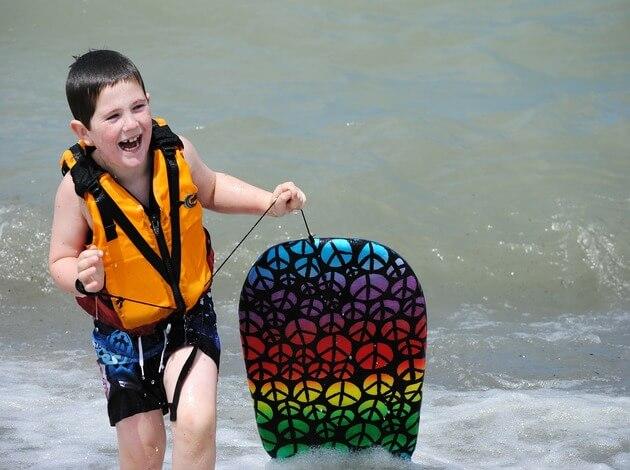 Image Source: Pixabay.com
5) Legoland Amusement park for Lego Lovers, Florida
If you are still confused as to where to go for your spring break with family, don't fret over it and just come here. The Legoland Amusement park, with over 50 rides and a great number of highlights, is surely going to win you over for a next visit. Specifically themed for Lego lovers, the attraction is home to a great water park, miniature replicas of many U.S. cities and an outstanding collection of creative Lego Models.
For people, especially children with a flair for creativity can even indulge in their own lego creations if they wish to. If you are wondering as to where to stay during your little trip to this land, the park has recently opened a hotel named LegoLand with an intent to give you the best Lego Experience. Get ready to have a nice cosy stay in one of their special themed room while watching your kids indulge in a number of entertainment activities available here. Be it its botanical garden, exciting ski shows or delicious food culture, the Legoland is no less of a haven for Lego fanatics and adventure lovers alike.
6) A flavorful trip to Brooklyn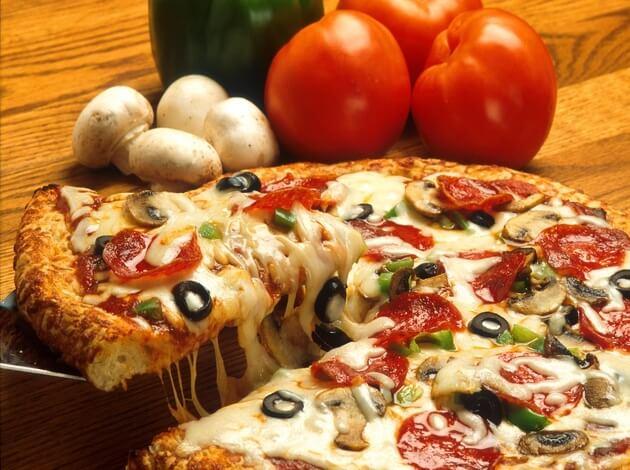 Image Source: Pexels.com
7) Sky View Observatory, Seattle, WA
8) Explore the Wildlife in Orlando, Florida
Spring breaks are a vacation for children and what's the better way to spend it than visiting a place they will like the most. Orlando is one such place. Home to numerous theme parks including the renowned ones like Walt Disney World and the Animal Kingdom, it beckons children from everywhere to come here and have fun. Theme parks like the Animal Kingdom have proved to be a great source of knowledge for children as it lets them have a very close look at the different aspects of wildlife and serves as an engaging platform to watch, learn and understand.
There are some other attractions as well such as Universal Orlando with its Universal Studios and Islands of Adventure. Apart from these, the city offers camps and clubs for children with varied sports events while adults can go for its well-equipped spa centres and spend some quiet time to themselves and relax.
9) Grab the dual deal at St. Martin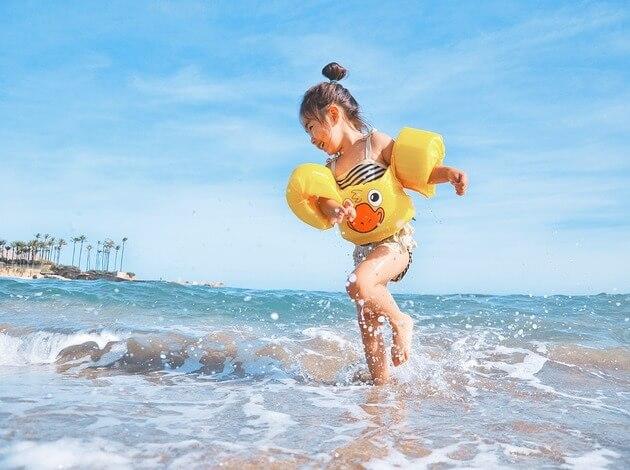 Image Source: Pixabay.com
Saint Martin is a beautiful island located a few kilometres away from Puerto Rico and can be a great option for you next spring break trip. The Island is divided into two halves reflecting a great blend of cultural differences and geographical unity. The northern part or the French side is renowned for its vast culinary heritage providing myriad options, from local food to sophisticated French cuisine. On the other hand, lies, the terrains of southern part or Dutch side, encompassing beautiful scenery of pristine beaches, crystal clear water and colourful boardwalks. Go to the bustling boardwalks and spend some time amid the numerous shops and restaurants present there, might as well bring a souvenir with you while you are at it. So if you plan to spend this spring break on a tight budget, this is the place to go.
10) Explore the Mayan ruins in the Riviera Maya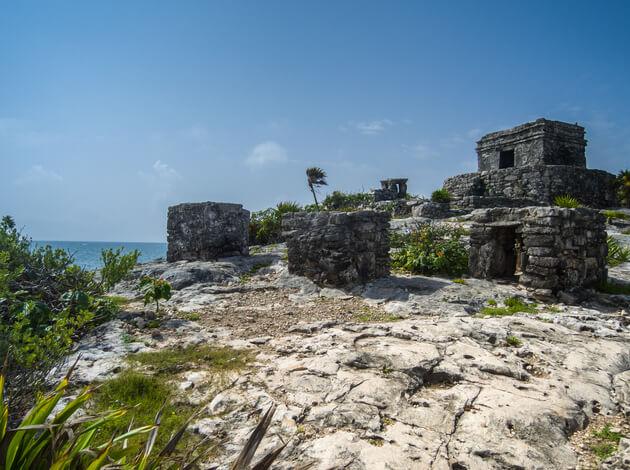 Image Source: Wikimedia Commons
11) Smithsonian Museum in Washington D.C.
How about making the best of these spring holidays by spending them in a purposeful yet fun way? And what's the better way to do that than visiting a museum and indulging in some useful informative stuff? While the prospect may seem dull to the children who would rather spend their time visiting the parks and zoo, it is just the matter of finding the right place to keep them engaged. No kidding! One of such places where you can go with your family is Smithsonian Museum of Washington D.C.
The place was built in the 18th century and accommodates around 17 museums with an extension of National Zoological Park a few kilometres away. Not only it is the world's largest museum and research complex, the venue itself is considered to be a great sight to behold. With its unique architecture, wide collection and friendly vibes, the place appeals to everyone regardless of their age. You can be grandfather visiting with your grandchildren yet find yourself enjoying just as much as them. Being one of the oldest museums makes it lets you have an in-depth insight on all the aspects of humankind, from evolution to science and modernisation. After visiting the museum, go to the zoo to witness the diverse animal kind inhabited there and end this interesting fun trip with some pictures and beautiful memories.
12) Quirky Destinations to visit- The Dinosaur World and The Blowing Rock
If you are one of those curious souls who doesn't mind going off the beaten path for a bit and explore something new, then this is just for you. Go with your family on an engaging visit to the hidden world of dinosaurs and delve into the history of these intimidating creatures of the past. Sounds fancy, right? It is. The place is a popular theme park that features over 150 life-sized models of dinosaurs put in a realistic setting with adequate information about each of them. A family friendly destination, the place welcomes its visitors for a number of activities along with it such as picnicking and strolling. There are about 5 such theme parks located in different parts of U.S. including Florida, Texas and Plant City with each one having a unique setting of its own.
If you are more interested in finding some solace from the bustle of town, go for The Blowing Rock Preserve. Located in the city of Florida, this beautiful rock preserve with its large limestone outcropping is a unique sight to see. Alongside these, you can witness other coastal plant life including maritime hammocks and mangroves. Ensure to visit the educational centre and butterfly garden on your way back and spend some quality time in the midst of nature.
So this was our take on some diverse, unique and fun ideas for your perfect spring break trip with family. But remember, regardless of whichever place you choose to go for, a trip with family is always fun. Keep Travelling!