4 Most Insanely Weird Statues In Prague
* Disclosure: This post may contain affiliate links, which means we may receive a commission if you click a link and book something (there is never any extra cost to you for using these links).
Prague is the capital of the Czech Republic, an interesting city with stately buildings and beautiful gothic architecture.
It is when these gothic buildings make way for a few oddities here and there that the visitor is truly intrigued. We're talking about the interesting sculptures that dot the City of a Hundred Spires. Here is our pick of the most interesting statues in Prague:
1. A man riding an upside-down horse because why not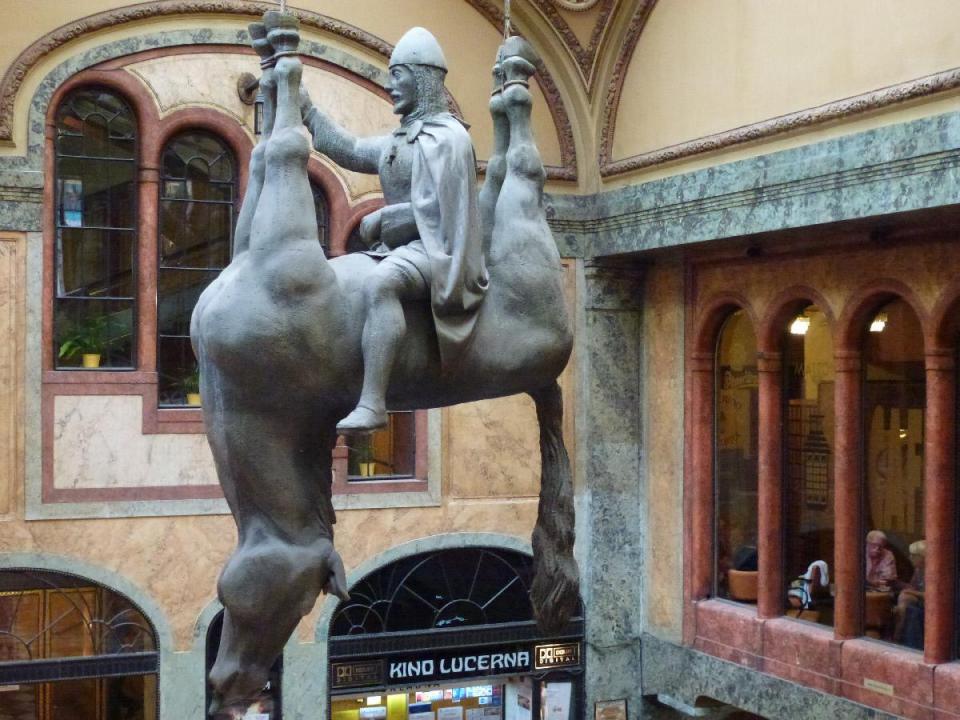 Haha! YOLO!
So this umminteresting statue is located in Lucerna Palace and is an intriguing creation by David Cerny. It is supposed to be St. Wenceslas, the patron saint of Bohemia. Why is he shown to be riding the horse like that? The sculptor is quite mum about his reasons. But many believe that its parody of the statue of the saint at Wenceslas Square nearby. The horse appears to be dead, by the way. Sweet dreams!
2. Giant babies are taking over the world
Honestly, I think babies are really creepy staring up at you with those big eyes, talking in a language you don't understand you just don't know what they're thinking! Baby sculptures? Quite harmless, I suppose. But nope, Prague is here to surprise you again! I don't know if this sculpture is interesting, or spine-chilling. Judge for yourself.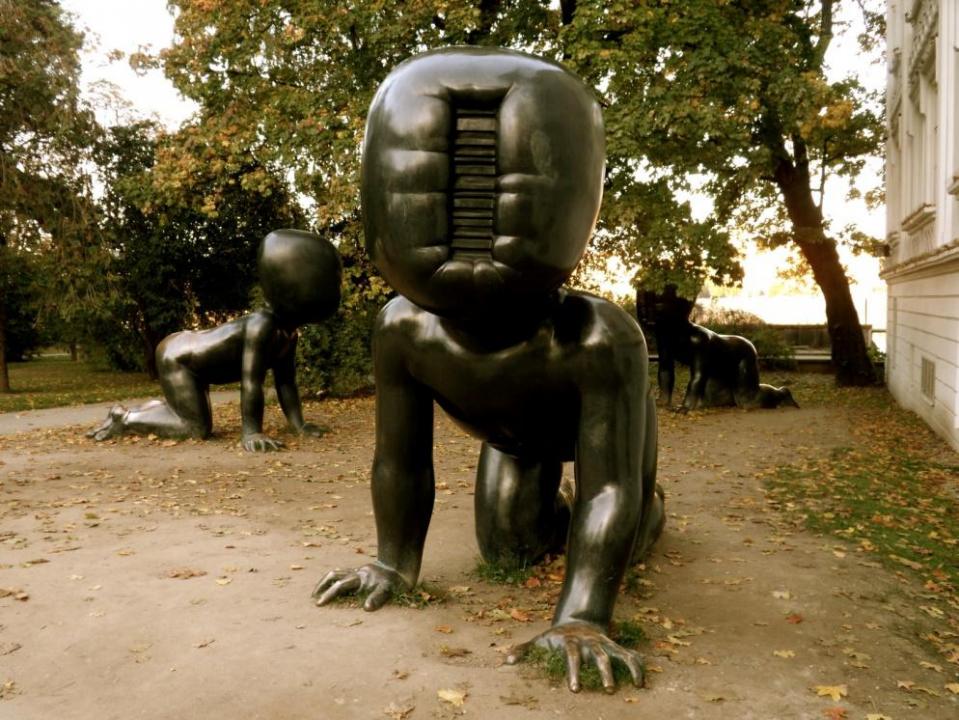 These are three giant babies with their faces punched in (with a really large boot?). These sculptures are another creation by David Cerny are located in Kampa Park. And then there is this monstrosity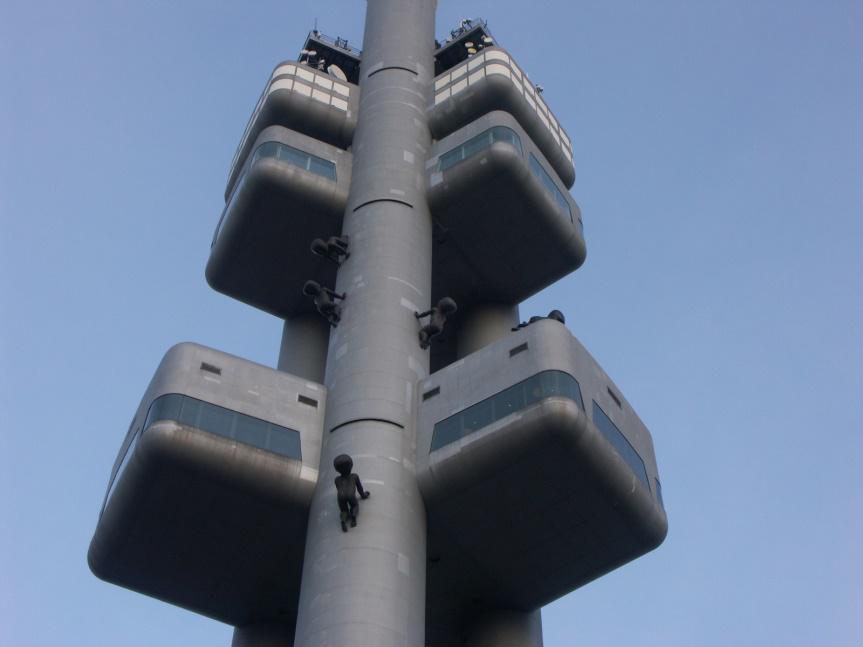 Ripped straight out of my nightmares, onto your personal computer!
Yep. Those are babies scaling the Zizkov television tower. Thats absolutely normal. Downright banal. What is with this guys imagination?
3. Darn Dementors
If you are fans of the Harry Potter franchise, you know exactly what Im talking about.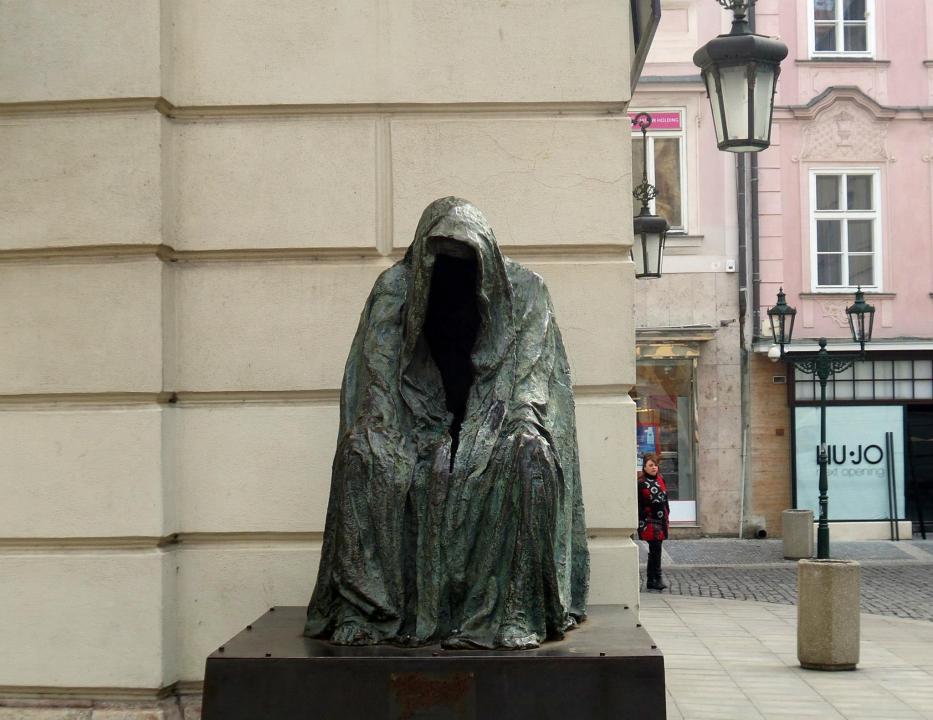 I will suck out your happiness and then come back for your soul.. and then maybe have some ice cream.
Tell me that this does not look like a dementor. (Dementors in the Harry Potter universe are dark creatures that feed on human happiness and go around causing despair because they hate you.) The only thing missing from this picture is a scabby hand coming out from under the cloak. This one has been created by artist Anna Chromy. David Cerny, you have some competition!
4. Two guys urinating. No seriously.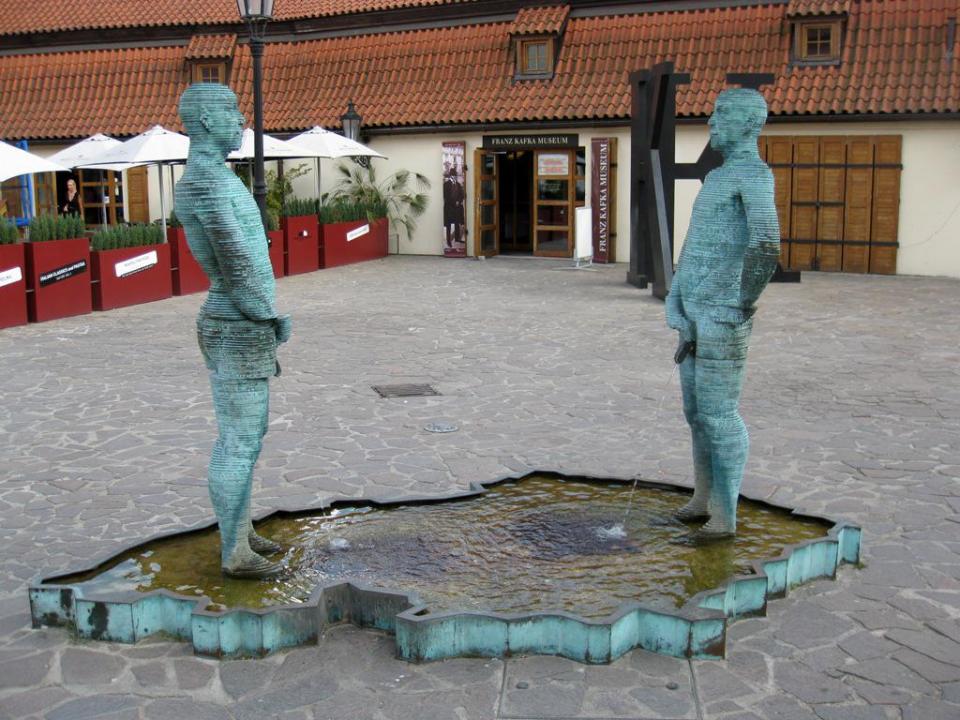 This statue is right outside the entrance to the Kafka Musuem. Youd think that the statue in itself is interesting, but youd be so wrong. Whats even more interesting that you can send an SMS to a number thats displayed right next to the sculpture and the figured will urinate it in the water. This statue really makes you wonder what everyone was thinking while approving it. Do you notice that the pool in which they are urinating is the map of the Czech Republic?
Prague is an amazing place to visit, especially if you are fan of art in its most surreal form. Because, think about it, it just does not get more bizarre than this. So here is a trip plan you can follow for 3 Days in Prague.