Staycation Romantic Ideas For Couples In Pune
* Disclosure: This post may contain affiliate links, which means we may receive a commission if you click a link and book something (there is never any extra cost to you for using these links).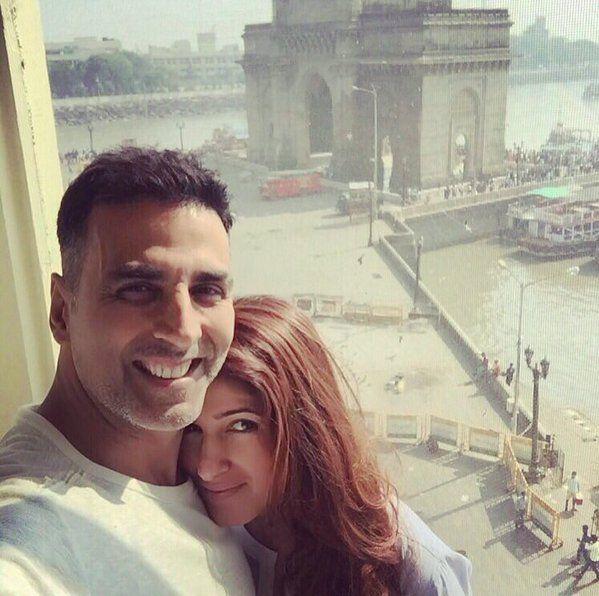 PC: deccanchronicle (Akshay Kumar on a staycation in Mumbai)
Romance has something fascinating about it! It needs to be relived again and again for feelings to get reciprocated and expressed. There are times in the lives of married couples when the mundane reality might just overwhelm the romantic spirits and leave the gaps of silence between the two of you. Being a mother of one child and married for 7 years, the idea of reliving the days of careless romance still entices and makes me wonder whether its possible given the responsibilities of tight job schedules and child care with which we live. Even if there are times when you just wish to leave your staying place and embark on a vacation, it might not be just possible given the lack of time and not to forget your child's school schedule.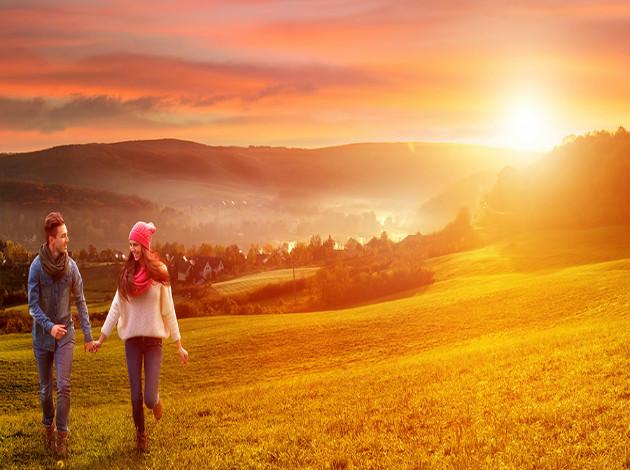 Enough of cribbing! We have some of the staycation ideas that will just make you relive the old days of romance, keeping in view your tight schedules. For those of you who are wondering as to what is staycation, it is vacationing within the city and it's fast catching up among people who want to save on a vacation but do not want to sacrifice on other indulgence. So what it entails is easy budgets; no hassles of booking hotels and flights and no travel waiting time. Also, a staycation is more rejuvenating than a traditional vacation, which can leave you exhausted by the time you return home. So while you are in Pune, let us look at some of the ideas for couples that can make your vacation in your hometown, a memorable one:
1. Book an Outskirt Resort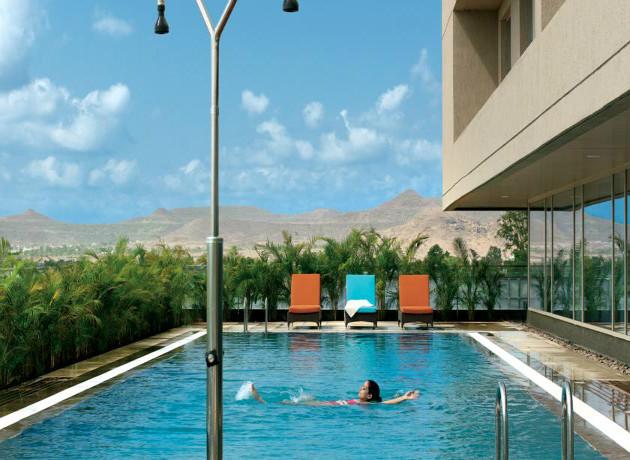 PC: courtyard by Mariott, Chakan Pune
There are couples who just don't wish to spend their time in travelling long miles. So, the best staycation idea in Pune would be to book a hotel or a resort nearby that offers all the luxury and comfort. Even within the city, you can opt for a luxury hotel to enjoy tour night out. To woo staycationers, hotels are rolling out attractive packages and discounts for weekends. Courtyard by Marriott in Chakan Pune , for example, has introduced a package for long weekends 'Urban Resort' which gets more than 15per cent of the business during the weekend. Whether in your own neighbourhood or a completely different one, it can make you feel like a visitor to the city, allow you to enjoy being waited on hand and foot, unwind at the spa, and truly get to enjoy the room without feeling the need to rush out and discover the city. And since you'll be saving on the travel costs, you can really afford to splurge on the nicest room around!
Or, if you just wish to get out of the city, head to Lavasa, just an hour and a half hours distance from Pune and stay at Ekaant Resort for a luxurious night. Check Out : Beaches near Pune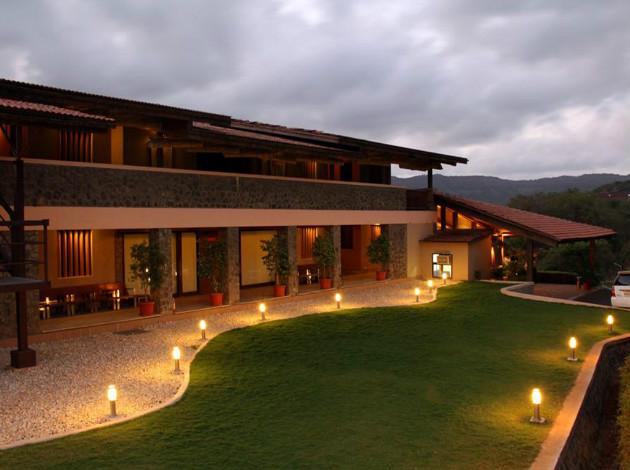 Or you can head to Oakwood apartment hotel for a nightstay. Offering a luxury experience, this apartment hotel looks beautiful with its impressive glass facade, lap pool, a cognac bar, and a state of the art gym.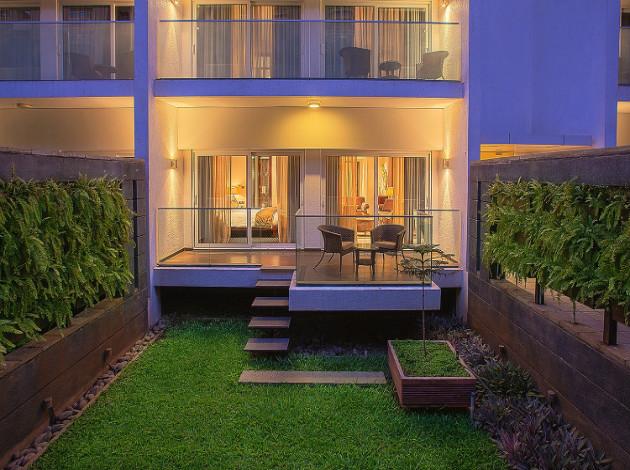 Leave your children with their grandparents and simply relive the careless days of initial courtship days.
Booking your hotels can be never as much exciting. Don't forget to try Our Bargain feature!
2. Go on a Historical Trail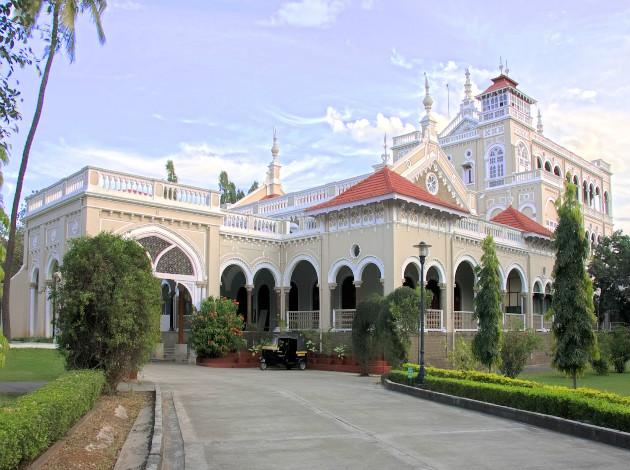 PC: wikipedia
Pune is replete with historical attractions that are somehow left unnoticed in the pursuit of finding something outside the city. Embark on a historical trail and look at the age old construction of Shaniwar Wada, Lal Mahal, Aga khan Palace, or Jadhavgarh fort. There can be nothing as beautiful as reliving your romance in the ruins of history.
At Jadhavgarh fort you can also spend a night romantically amidst a historical décor and setting.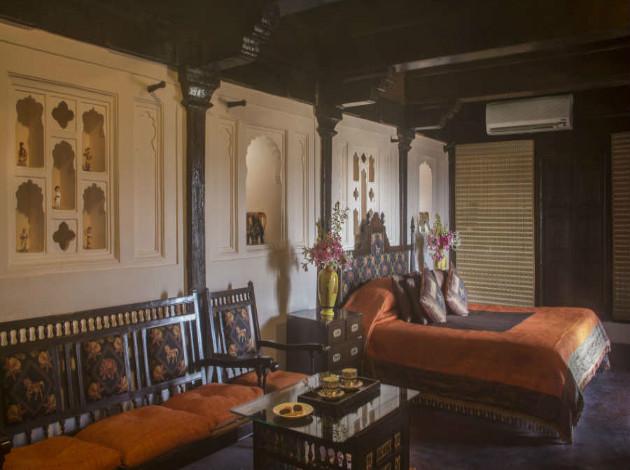 PC: fortjadhavgarh
3. A Day Spent at Adlabs Imagica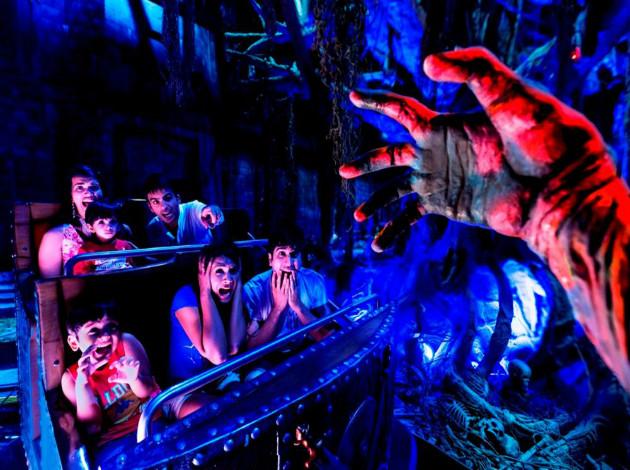 PC: adlabs imagica
It would be a fun filled idea to just spend the whole day at an amusement park without your kids as you'll be just in your wildest self. With so much of hair raising coasters to sit on and share, romance is bound to get its battery full.
4. Explore the City Like a Tourist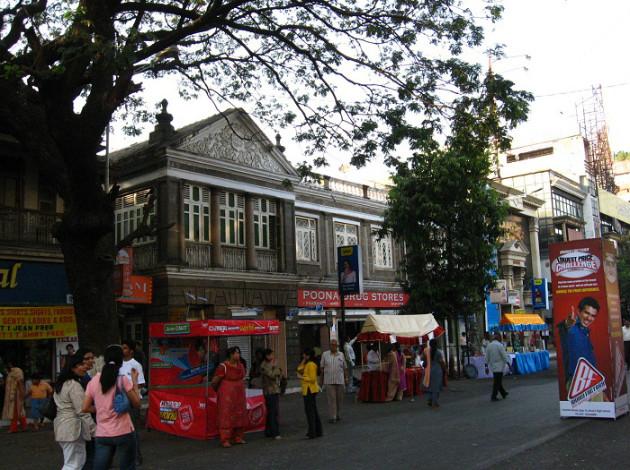 PC: fashionlady
Thanks to the trend of mall culture, most of the Puneiite couples just visit the malls in the name of day out. So this staycation just plan a tour of the city just as a foreigner would do: visit the local markets, do shopping, visit temples and yes have local food. Visit places like F.C road, Bajiroa road, Fashion street, M. G road or Laxmi road to taste that local flavor. During this trip you can also buy small gifts for your beloved to make him/her feel loved.
Why not visit Pune with Triphobo's 3 Days Itinerary for Pune!
5. Have a Cozy Luxurious Dinner
Dress yourself to the loveliest and go out for a proper fine dining meal at a luxurious restaurant. There are many lounges in Pune such as Paasha in JW Marriott that offer cozy chats and disallow kids to enter in. It would one of those meals when you can sort out your differences and spark off your love once again.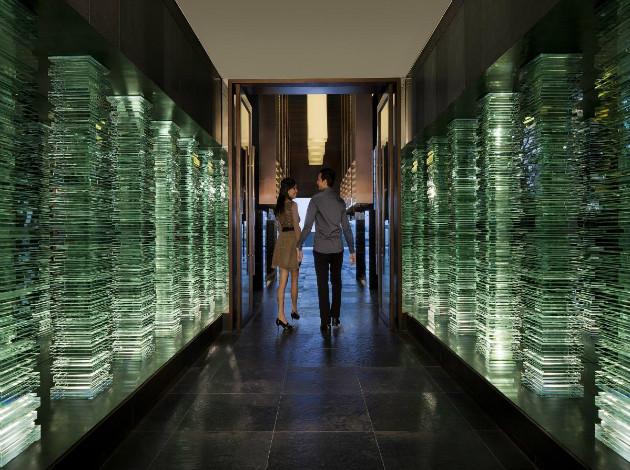 PC: Paasha Pune
Alternatively, you can also opt out for a different dining experience with Sheesha Lounge in Koregaon Park. The subtle Persian interiors, hanging antiques, cozy corners are definitely something that will add a dash of romance to your romantic date!
Or for that matter, if the two of you would like to just indulge in a romantic daze, head to 1 lounge, a posh bar.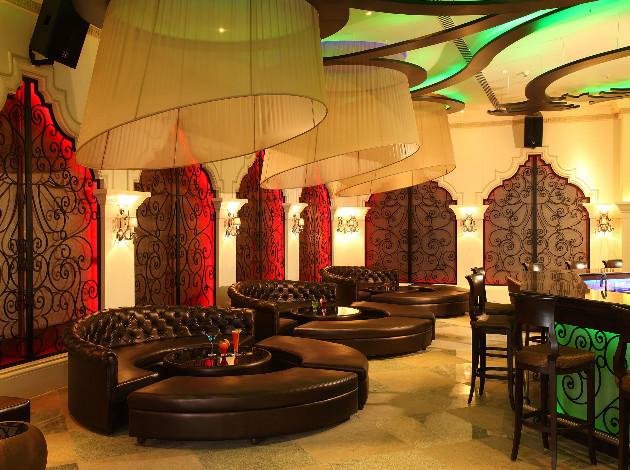 PC: 1 Lounge, Pune
6. Watch a Movie Together But in a Special Way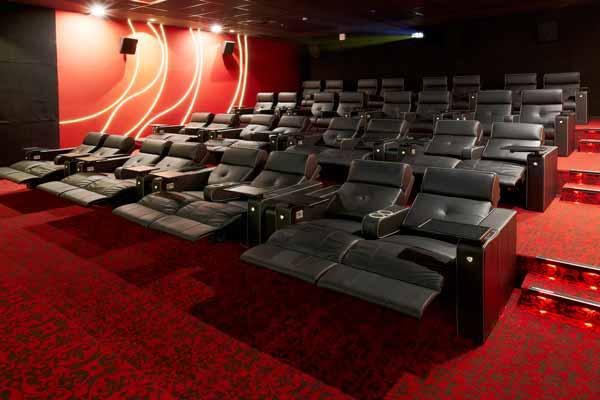 You would have watched movies together for so many times. This staycation watch a movie at comfortable recliners in Inox insignia or Cinepolis in Pune. It would definitely lead to a different romantic experience all together!
For the couples who just want to get out of the closed experiences for watching movies can go to Seasons Hotel in Pune to watch an open air movie projection. Showcasing classic movies, this place can definitely make movie watching a unique culture in itself.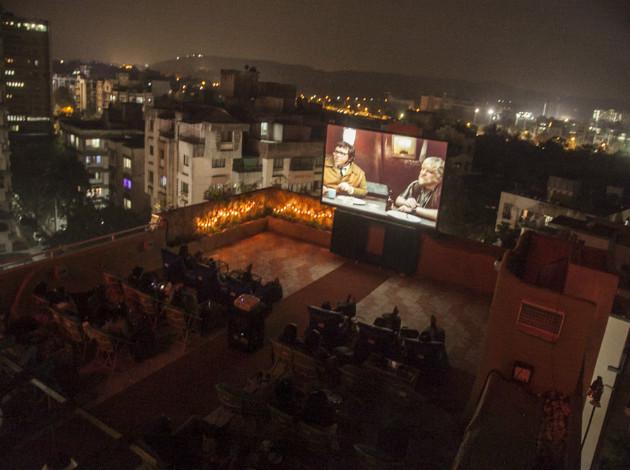 7. Find Some Spiritual Retreat-Osho Ashram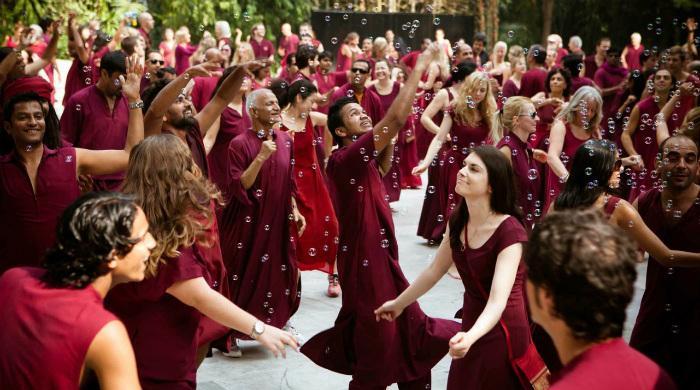 If the two of you just want to retreat into some spiritual corner, just move to the Osho Ashram for a meditating romance.
8. Pamper Yourself with a Spa Together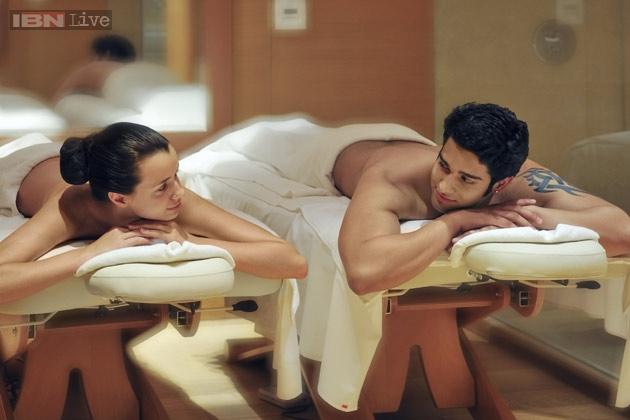 PC : ibnlive
There can be nothing as relaxing as having a spa together. As your body releases its tensions, romance will also reach at new heights!
For best couple spa, go to: The Four Fountains Spa, Tequeela Salon And Spa, Lizze's Aspen Spa
Also read: Best Massages In the World
9. Welcome the Day with a Sumptuous Breakfast Outside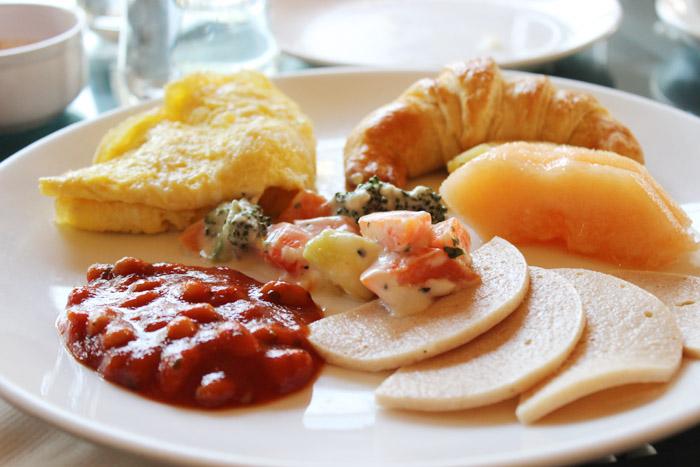 The couple that eats together, stays together. With some of the best breakfast options available in Pune, this city does allures you to have that careless morning snacks together without that clock grid working against you!
To get an idea for where to have your breakfast in Pune, read: 12 Best Breakfast Places In Pune To Kick Start Your Day
10. Love Reading? Get on to Some Book Cafes in Pune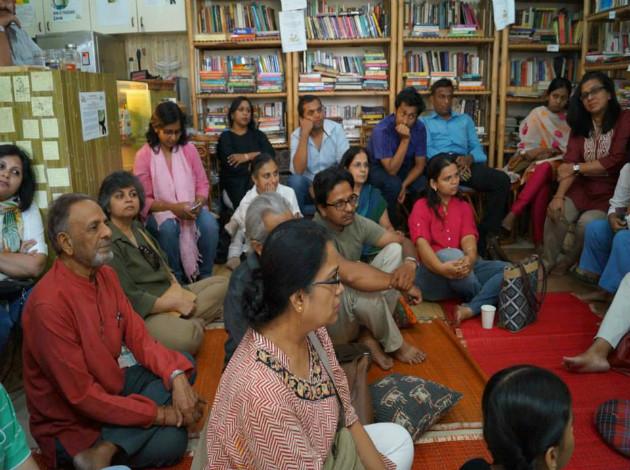 PC: pagdandi
There is also a category of couples who like to find their love in the pages of novels. Their love is best expressed as they sit and read novels together quietly. Pagdandi is one book café in Pune where you can spend your whole day having snacks and reading books!
The list would be endless. The basic idea is to just get out and spend some quality time together to spark off that romance! However, do keep in mind that there are some staycation rules that you must follow:
Digital detox: Just free yourself of the digitals(mobile phones, laptops) to enjoy your time in a real sense. You surely would not like to stick on to your watsapp and not talk to each other.
Dreaming of foreign attractions can make you overlook the many amazing events in your own backyard. Find out what's happening, and enjoy it in style. Even a splurge on the best seats will be cheaper than a trip abroad.
You are out of the office, out of contact and 'returning' at the end of your planned break. Don't allow your staycation to be diluted or devalued.
No house work. An obvious winner and one that enhances the sense of being in a hotel.
So how do you plan to spend your staycation this weekend? Let us know.
*fb cover pic:zomato
More on Vacations and Romance From Us:
13 Serene Beaches Near PUNE That Are Perfect For Your Weekend Getaways
13 Haunted Places in Pune to Stay Away From
15 Places In Pune Where You'll Get Sinful Desserts!
Cheap Asian honeymoon destinations