Why is Stok Kangri India's Ultimate Trekking Destination?
* Disclosure: This post may contain affiliate links, which means we may receive a commission if you click a link and book something (there is never any extra cost to you for using these links).
Rated as one of the World's 10 best places to climb, the Stok Kangri is a Mecca of sorts for trekkers and mountaineers across the world. Though everyone associates Ladakh with bike trips, Buddhist monasteries and the famous Pangong Lake, the region is also a hotbed of trekking expeditions. People from all over the globe keep trickling to the beautiful town of Leh with their eyes set on just one target! Stok Kangri! So why the sudden explosion in interest over this particular peak? Patience. We'll get there in a minute. First, here's some info for the uninitiated.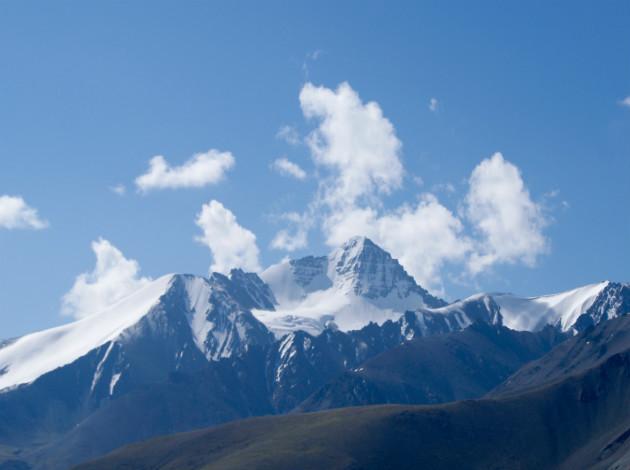 Image Source: Wikimedia Commons
The Stok Kangri, at 20,187 feet, is the highest mountain peak in the Stok Range of the Himalayas. It is located a few miles away from Leh, the once erstwhile capital of the ancient Himalayan kingdom of Ladakh. The area is a cold desert that is astoundingly beautiful because of its sheer vastness and rocky landscape. So the reason people are so fascinated with Stok is primarily because of the following factors:
a) It is a Himalayan Summit which can be climbed without any technical know-how about high altitude mountaineering.
b) The highest trekkable summit in India.
c) Underestimated for its difficulty level in climbing.
Keeping these points in mind all folks who start delving into mountaineering lock their eyes onto Stok and pursue it with full vigor. Basic searches paint a very rosy picture of the climb making it look very simple. But not everything is as jolly as it seems to be. Every year countless people have to leave the climb midway because of insufficient preparation, virtually no experience at climbing and health issues.
Plan an amazing Leh Trip with Leh Itinerary 1 Day
But for the avid trekker and adventurer, the experience of climbing the summit is that of pure and utter joy. The mountain looks deceitfully simple at the beginning, but then slowly raises the bar higher and higher. The final 1000 meters of the trek are extremely steep and difficult to climb. The weather conditions and high altitude take a test of your ability to perform under pressure and can be handled only if you have some prior experience in climbing.
Check out: Most Beautiful Valleys in Himachal Pradesh
Here are a few pointers on how to make your climb fruitful so you have a proper shot at the summit:
1. Start endurance training months before the actual climb. It is highly recommended to give a shot at some easier treks beforehand like the Roopkund trek or something closer to where you stay at an altitude of roughly 15,000 feet. This well help you acclimatize with the altitude change, mountain sickness and thinner air. Starting off with Stok Kangri is a mistake that many novices make, partly because of the insistence of trek operators that the climb isn't very tough and again because of its deceptive looks of being an easy climb.
2. When you reach Ladakh to kick off your trek, don't just stay here for a day or two. Extend your stay as much as possible; at least 3-4 days are required to acclimatize your body to the altitude. Ladakh stands at almost 10,000 feet and the summit is above 20,000 feet. Staying for a couple of days in Ladakh hardly makes a difference to your body and results in complications in the middle of your climb.
Make your Ladakh visit extra special by staying at the accomodation of your choice using TripHobo's Hotel Booking Feature.

Image Source: Jorn Eriksson/Flickr
3. If you are a relatively new climber then the best way to ensure a safe and successful trip lies in good and solid research. Read your way through all articles, books and survival guides available on the internet and bookstores. Though nothing can replace actual experience, thorough research can at least make you fully prepared for a variety of problems that might strike at any instant of the climb. You can master a few basic first aid tips, weather predictions, best reaction to problems and plenty of other useful hacks that can be employed.
4. An important point to remember is to never let yourself be influenced by the tour operators. Some might talk try talking you into going for the trek without spending the necessary amount of days required for getting used to the high altitude just to minimize costs. Never buckle under such pressure and let your body decide what is best for it. One major reason for climbers returning mid-way is a bad case of Acute Mountain Sickness (AMS). Majority trekkers turn back due to this or other altitude related sickness.
The climb will be extremely fruitful if these basic points are kept in mind and weather permitting, nothing will be able to stop you from climbing atop the summit!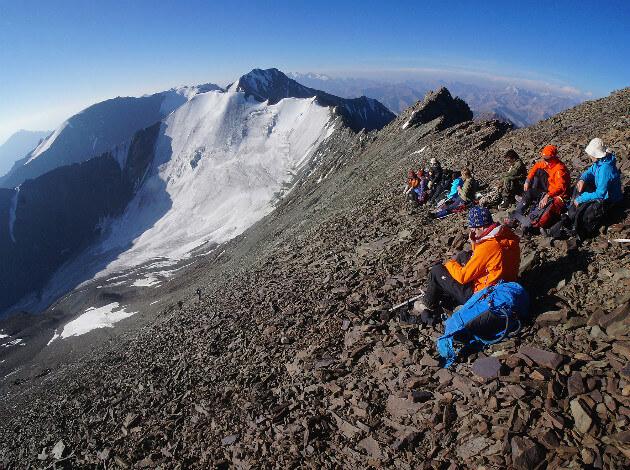 Image Source: Jorn Eriksson/Flickr
For experienced trekkers, the whole climb is an excellent opportunity to test their skill sets and get back in the groove for further expeditions. It serves as a perfect warm-up experience to let their body rhythm get back on track. The best time to visit would be during the months of May and September. On a clear day one is able to see the entire Zanskar and the Indus Valley from the top of the summit and throughout the climb you will be treated to astonishingly beautiful views.
So wait no more! Pack your bags, prepare your mind and body and go out for the expedition of a lifetime! Plan a trip to this adventurous trek with triphobo trip planner.
Trekking enthusiast must read:
Valley of Flowers Trek - A Paradise on Earth
A Comprehensive Guide To The Mt. Kanchenjunga Trek