Success Story of Selfie-ish Hobo Contest from TripHobo.com
* Disclosure: This post may contain affiliate links, which means we may receive a commission if you click a link and book something (there is never any extra cost to you for using these links).
Would you mind taking a picture for us?
Thats a dialogue we are least likely to hear today!
Why? The obsession of clicking our own picture- Selfies; as we dearly call them has taken over the world. Asking someone else to take a picture of ourselves is too main-stream.
Alone on a hike and want to preserve your victory? Click a selfie
A group photo with Eiffel tower? Click a group selfie- A groupie!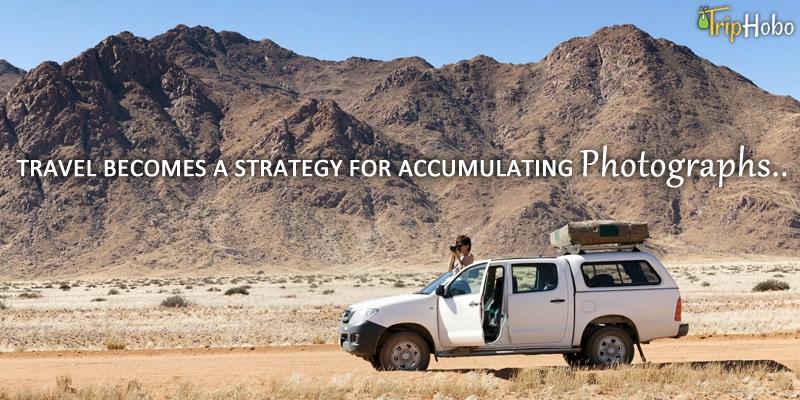 Anywhere and everywhere we go; we see people taking their own pictures. And to take a perfect selfie is an art in itself.
Triphobo was well aware of how selfies are the new trend in travel photography and that made us comprehend what the first ever contest of Triphobo was going to be.
The contest began at the 6th of April and ran through entire month till 30th of April.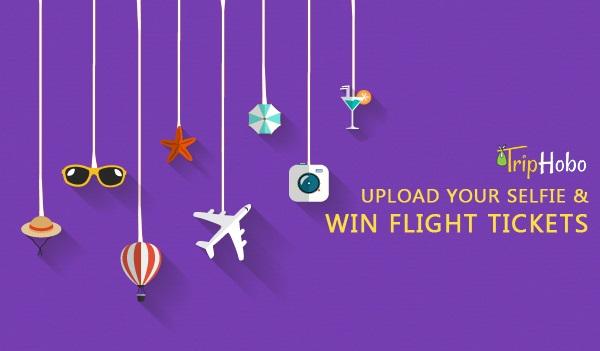 What was the Selfiesh Hobo contest all about?
An amusing contest where travellers could upload their selfies with a landmark, a monument or a destination and win a return ticket to their dream destination!
Sounds exciting, isnt it!
The rules of the contest were extremely crisp and simple
Upload up to 3 travel selfies
Create dream itineraries on TripHobo.com
Share your photos and itineraries on social media
These three simple steps could give the participants a chance to win a return ticket to their dream destination. 50 top trending participants on the leader-board would be gifted with a selfie stick.
The more views, likes and the number of itineraries created added up to the total score of the participants.

Transparent platforms of the contest, flexible planner to chalk out the dream itineraries and prizes that tempting- Triphobos Selfiesh Hobo contest was a hit!
The Response:
The response received was immense and generated a terrific spirit of satisfaction within us as a team. The Selfiesh Hobo contest has an overall participation of 15 thousand participants from UK, USA, Germany, France, China, Japan, Hong-Kong, Taiwan, India, Sri Lanka, Bangladesh, UAE, Thailand, Malaysia, Indonesia, Singapore, Vietnam, UAE, Australia and Canada.
The motivation:
So what was the real motivation behind conducting this contest?
We, as a team at Triphobo believe that To Travel is to Live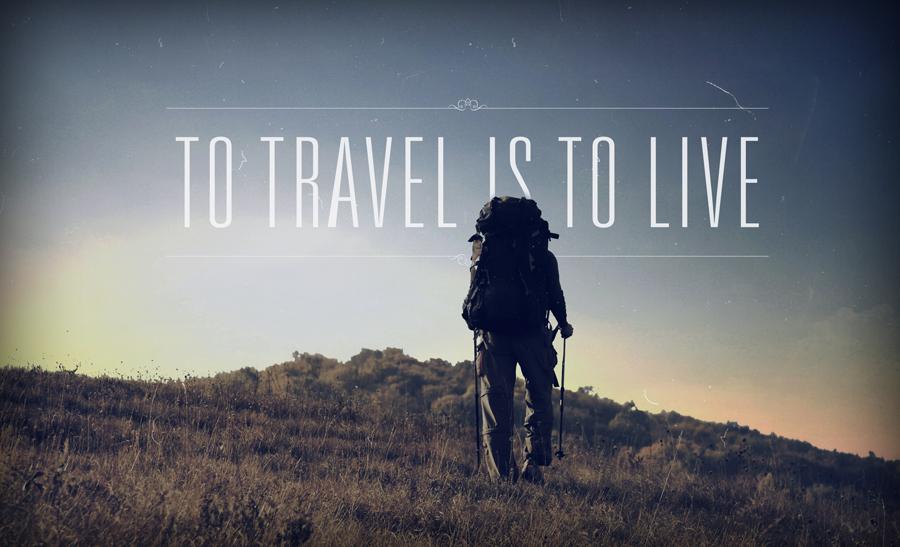 And this stirred the feeling to inspire travellers and to appreciate them. The enormous urge to create a platform where travellers could share their experiences, inspire each other to travel more and to promote the idea to be a traveller not just a tourist churned out something that successful.
The Results:
And the moment of truth! We are sure the participants are ready with packed bags and passport in their hands waiting for the results to be announced!
So here we are:
The three lucky winners that get a selfie stick and a return flight tickets to their dream destinations are: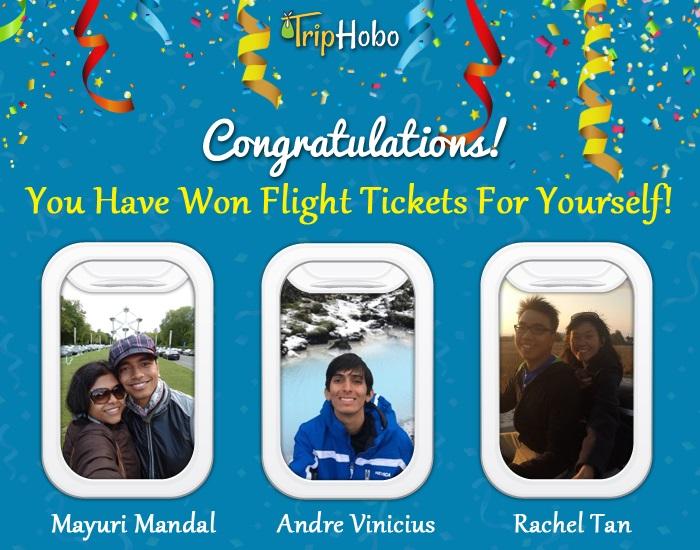 Rachel Tan from Singapore
Andre Vinicus from Liverpool
Mayuri Mandal from Hyderabad
Congratulations to the lucky winners!
Needless to say, the top 50 participants win selfie sticks!
This will surely add the zest of taking selfies!
On a concluding note! We were extremely thrilled to host the contest and the response pumped up our enthusiasm! We anticipate to get bigger and better!