Places to Watch Sunrises Across the World
* Disclosure: This post may contain affiliate links, which means we may receive a commission if you click a link and book something (there is never any extra cost to you for using these links).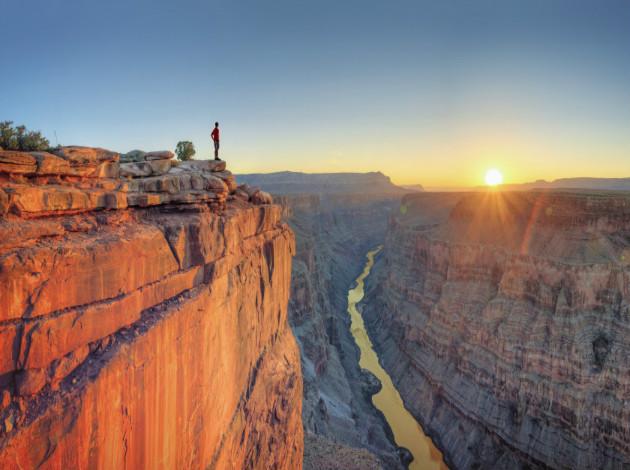 I have always been a morning person. Watching the Sun unfolding its sheer glory is one view that I have watched several times. There are many civilizations in this world that consider viewing sunrise as beneficial for health and eyes. For me, this view probably signifies more of aesthetic and natural beauty (not to forget its health benefits)! Watching the nature turning orange and then golden is one of the most indelible sights that one can ever come across. The night that sleepily hands over the world on to the rays of the Sun makes one in tune with the ever present laws of nature. Consider if watching sunrise can be so much stunning from the concrete jungles in which we stay, how much more exquisite it would be to view it from some of the most beautiful corners in the world. Let us see the places where you can watch your Sun coming to its most resplendent self:
1. Mount Fuji & Lake Shojiko, Japan
The sunrays here gleam through the cherry blossom trees and are accompanied with an aura that inspires imagination and poetry. Mount Fuji, the highest mountain in Japan is where Sunrise renders a plenty of beauty. This mountain is a well-known symbol of Japan and it is frequently depicted in art and photographs, as well as visited by sightseers and climbers.
2. Machu Picchu, Peru
No wonder that the human civilization finds itself the most beautiful under the first beams of Sun! One of the ancient ruins that still grace the Earth, Machu Picchu is especially visited by the travellers during Sunrise or Sunset. Its that time of the day when nature blends with human art and architecture.
3. Great Wall of China, China
You would have seen many a photographs where the Great Wall of China is captured at the time of Sunrise. This amazing piece of architecture that still tells the ancient past looks the most enamouring at this time of the day.
4. Great Pyramids, Egypt
Egyptians have been far too known for their astrological knowledge that relies a lot on the study of movement of Sun and Moon. No wonder that the shape and structure of the Great Pyramids reflects itself the best at the time of Sunrise.
5. Stonehenge, England
Stonehenge was primarily a functional scientific instrument, used for measuring angles. The angles of interest were the rising and setting bearings of the sun, moon, and stars. It was therefore possible, over a period of time, to map the entire visible sky. Watching a sunrise here would not only be a beautiful experience but also one that will make you understand ancient science as well.
6. Angkor Wat, Cambodia
Nature, religion, art, architecture and faith blend together to form a picturesque scene of Sunrise at Angkor Wat. After experiencing the sun rising up behind the temple, walk through the temple when it is at its quietest and most inspiring.
7. Tulum, Mexico
The beautiful Mayan ruins of Tulum are found on the Caribbean coast of Mexico's Yucatan Peninsula. Since the ruins are situated on steep cliffs overlooking the ocean, watching a sunrise here will inspire awe beyond human imagination.
8. The Taj Mahal, India
This monument of love has always inspired poetry and imagination since time immemorial. The first rays of sun reflecting off the glistening white marble of the monument are truly something not to be missed. Why not visit these top 5 spots to enjoy glorious sunrises in India?
9. Oia, Greece
Every morning at sunrise, crowds form at Oia Castle to watch the sun go up. This is the best time to capture the magnificent view of the town of Oia lit up at dawn hour showcasing the windmill. Don't look out towards the sun; instead look back at the city.
10. Eyjafjörur, Iceland
Surrounded by spectacular mountains, Eyjafjorour in Iceland has well-sheltered spots for farms and hayfields, and wonderful paths for hikers, mountain climbers and nature lovers. Steeped in Viking history, Eyjafjörur's attractions are many and varied: from extraordinary landscapes to saga trails, beautiful old churches, arts and crafts, heritage museums and an elf gallery, this area has it all. Eyjafjörur is also one of the best places in Iceland to experience a beautiful sunrise.
11. Mount Kilimanjaro, Tanzania
Kilimanjaro, by any name, is a metaphor for the compelling beauty of East Africa. When you see it, you understand why. Not only is this the highest peak on the African continent; it is also the tallest free-standing mountain in the world, rising in breathtaking isolation from the surrounding coastal scrubland elevation around 900 metres to an imperious 5,895 metres. Watching a sunrise here can be a sublime experience indeed!
12. Easter Island, Chile
Located 3,700 km (2,300 miles) off the west coast of Chile, Easter Island is the world's most isolated inhabited island. It is also one of the most mystifying places on Earth, possessing a history that remains as unclear as it is evocative. Watching a sunrise here will definitely add a dash of grandeur to that enigma.
Also Read: Mysterious Places on Earth
13. Surfers Paradise, Australia
With a view like this at sunrise, who wouldn't want to be a seagull? You can see the boats getting in some early fishing, and the hinterland gleaming behind the skyline.
14. Wadi Rum, Jordan
Also known to many as The Valley of the Moon, Wadi Rum is as exotic as its name sounds. A spectacularly scenic desert located in the south of Jordan, Wadi Rum is an untouched place with imposing rock skyscrapers that have been carved by years of wind and weather.
15. Grand Canyon, Arizona
Although this natural wonder is already beautiful, it'll look more stunning during sunrise or sunset. Standing on the edge of the mighty Grand Canyon and watching the sunrise has been described as awe-inspiring and an unparalleled experience.
Have you ever watched sunrise from any beautiful location? Add more to our list.
You may also like to read:
Famous Deserts Across The World
14 Spectacular Cliffs Around the World
14 Jaw Dropping Staircases Across the World You Would Fancy to Climb