Vegetarian Travel Tips For Meat Free Vacation
* Disclosure: This post may contain affiliate links, which means we may receive a commission if you click a link and book something (there is never any extra cost to you for using these links).
Booking your flights,
check
. Booking your accommodation,
check
. Packing your bags,
check
. Taking your travel documents,
check
. So everything is done, you think; but have you ever thought of what you're going to do about food. If you have assumed that you'll deal with it later, especially considering the fact that you are a vegetarian then you are in for a surprise.
Except for a few countries that have options for vegetarian travellers, most others don't. So you will have to plan most of your stuff beforehand. To help you travel better and ease your minds from getting exhausted, we have come up with a guide for vegetarian travel that includes necessary tips and suggestions.
Plan your travel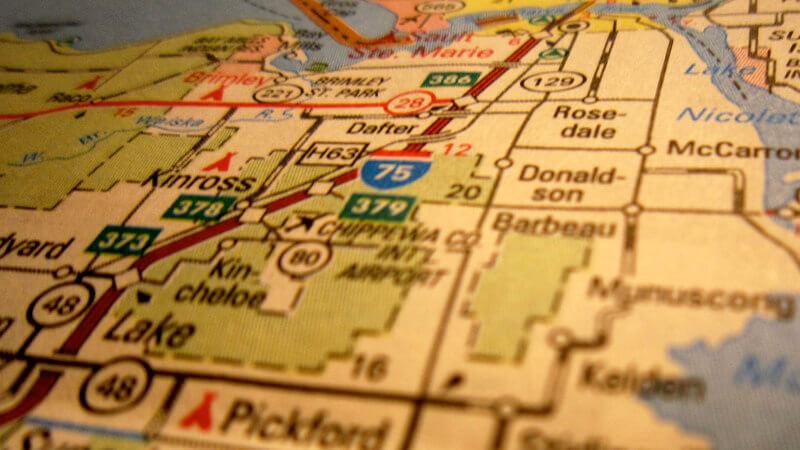 Image Source: Kate Ter Haar/flickr.com
The first step is to plan your trip properly. If you are flexible with the destination that you are travelling to then look for places where vegetarian food is easy to find. Some of the places that encourage vegetarianism include India, Ethiopia, Israel, Singapore, North America, Canada, Germany, Taiwan, Italy, and the United Kingdom. Choosing your destination wisely will save you plenty of time after reaching the place and makes it easier to manage. Research thoroughly about the place, you are going to visit, sketch a plan, and put it to action like James Bond.
While booking your flights, look for vegetarian options and the same applies for the hotels too. Book in a place that serves vegetarian food or at least inform them in advance regarding your taste for food and request them to prepare the food accordingly. And while you're packing sneak in some dried fruits, grain salads, nuts, granola bars, crackers, and few sealed jars of peanut butter. They will help you keep your hunger at bay while travelling.
Cook on your own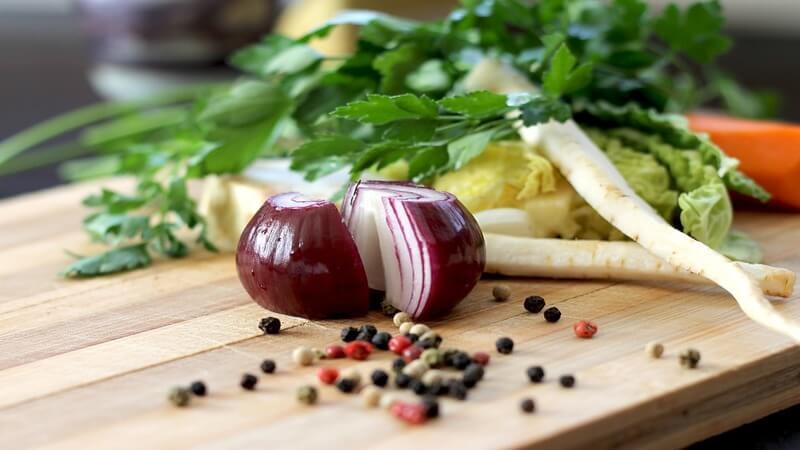 Image Source: Pixabay.com
The best option for a vegetarian traveler to survive in a foreign land is to cook food on her own. Especially, if you are planning to stay in a single destination for more number of days, then book a hostel that comes with a kitchenette and allows you to cook. For best stay options at a cheaper price, use Couchsurfing or Airbnb. And for the recipe, just Google them, you will get a plenty of vegetarian food recipes which are totally easy to prepare.
One more advantage while cooking by your own self is that you know exactly what you are putting in the recipe. This will help you eat healthier and escape the usage of animal oils that are frequently used in many restaurants even when you ask for a vegetarian meal. You can also look for online vegetarian groups in the locality that you will be staying so that you can join them while they are having food and strike a bonding for life.
Try snacking than dining
Image Source: Pixabay.com
Always keep in snacks handy with you, because you will never know what food options you will be left with. When the going gets tough and you are not left with too many options, snacks are the only thing that you could turn to. They curb your hunger without adding too many calories. So that way you maintain your figure while travelling.
Fruits, veggies, salads, energy bars, raisins, peanuts, corn flakes, bread, cookies, and dried fruits are some of the best options for snacks. They are easier to find and doesn't require cooking. While you are shopping for snacks, always go with products that have more shelf life. This way you can store them for longer without having to go shopping again.
Keep ready-made products handy
Image Source: Gavin Anderson/flickr.com
This section is strictly not for those who follow a healthy diet and detest packed food. Remember the shelves in the supermarkets that carry a list of canned items that can just be heated and tasted, this point is all about making those work for you. What if you don't know how to cook but can manage with the basic stuff like heating and making noodles or pasta. This is where canned and packaged foods come to use.
From cup noodles to packed oats to processed cheese to canned corn niblets, you can find a variety of sealed and packed foods in most of the supermarkets. Pick those you wish to have and fill your kitchen. Although the packed foods are not good healthwise, they serve as a good alternative if you can't cook and want a better option than hitting the restaurants.
Learn the local term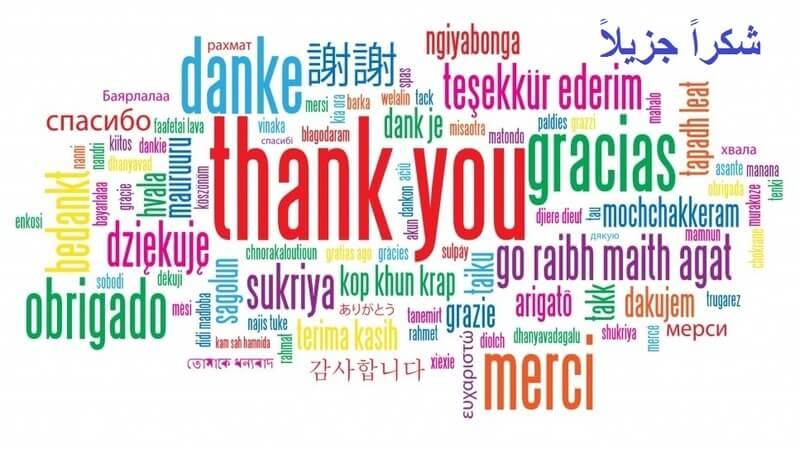 Image Source: Wikimedia Commons
Whenever you are planning to travel to a new destination, try to learn all the basic sentences that you would be required to use when in the new destination. This is really helpful not only for a vegetarian traveler but for every traveler who is planning to visit a foreign country. If you are a vegetarian traveler, you should learn the phrases like 'I am a vegetarian/I need vegetarian food/I don't eat meat' in the native language of the country you are travelling to.
And remember some places find it hard to decipher what you are trying to say so it is best to seek the help of the locals in understanding the best term that can be used in expressing your taste for food.
Dine in a restaurant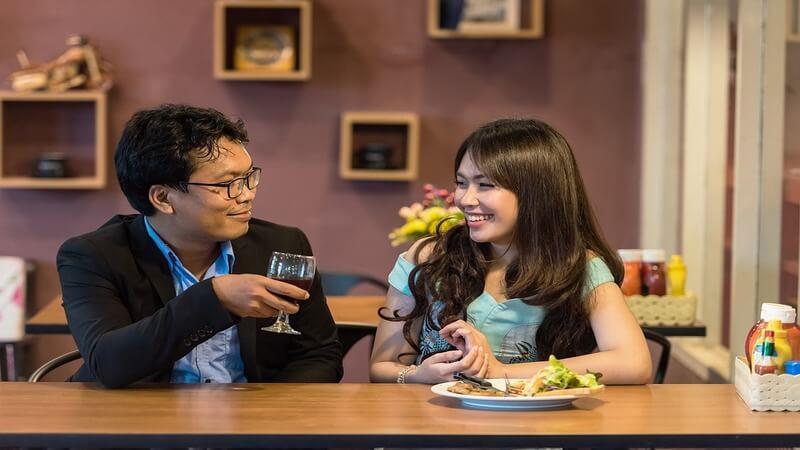 Image Source: Pixabay.com
While snacking, eating out of canned food, and cooking on your own can be helpful and less expensive, at times you will feel the urge to eat in some place nice. So once in a while just go outside to treat yourself to a good vegetarian meal that is highlighted with flavors from the local cuisine and let your taste buds take control.
To find the best restaurants and stores that have vegetarian food try using websites like
Happy cow
and
Vegman
. They have plenty of suggestions that include reviews from the users, giving us personal insights into the specials of the restaurants and the experience.
Although eating at vegetarian restaurants are a bit expensive compared to the other restaurants, it is not bad in loosening your purse strings a little, occasionally. And while ordering just mention no meat or fish to explain your order better and if you don't find any suitable option in vegetarian food, you can request the chef for customization. There you have created your whole meal!
Be ready to explain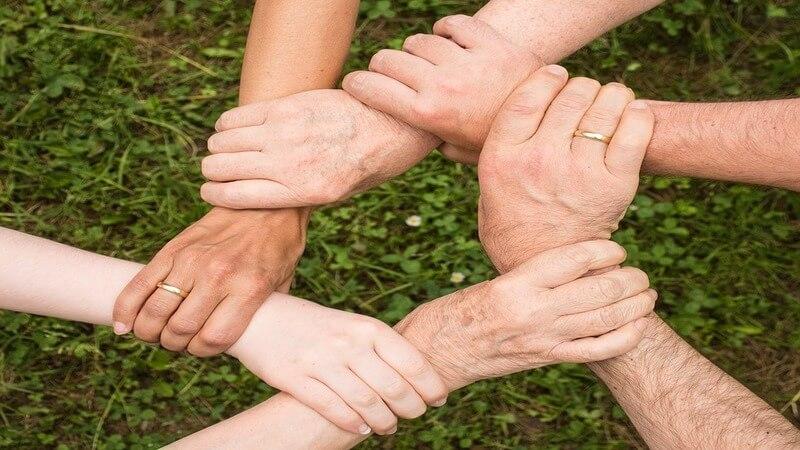 Image Source: Pixabay.com
If you are a vegan and travelling to a new place with a new culture in existence, you will be faced with a lot of questions demanding an explanation for your choice of veganism. This maybe because of the fact that most people are still not aware of the ideology of being vegans. As a result, you will be faced with a lot of weird looks when you ask for a vegetarian meal or when you are found eating just vegetables and not meat.
During situations like these, the way you respond back matters a lot than the actual question itself. Give your explanation for considering veganism: be it cultural, religious, healthwise or personal reason. But don't push your reason too hard towards the listener, making the whole conversation turn out weird. And be sure to interact with the localites while dining along with them irrespective of you being a vegan. After all, what's the better way to understand the local culture and the cuisine than learning it from the locals?
Travelling for a vegetarian can be a little tougher than for a non-vegetarian but by proper planning and following the tips from above, you can make it really enjoyable and certainly a memorable experience.
Do you have any additional tips that you want to share? Please let us know in the comments below.