15 Swimming Holes in Los Angeles To Cool You Down
* Disclosure: This post may contain affiliate links, which means we may receive a commission if you click a link and book something (there is never any extra cost to you for using these links).
Poolside parties can sound extremely enticing during the summer. But what we forget to keep in mind is the over-dose of chlorine that can ultimately ruin the experience. In and around the city of Los Angeles, there happens to be plenty of natural swimming holes that can be equally as fun to hang out with friends and family.
This summer, ditch the chlorine and embark on an adventure to cool down at some of these natural swimming holes in Los Angeles.
1. Malibu Creek Rock Pool

PC: Wikimedia Commons
Surrounded by volcanic rocks, this swimming hole that you may recognize from the sets of Planet of the Apes, provides a serene environment for the family as a whole. You'll reach this relaxing spot after a rather easy 3.5-mile hike. You can also choose to set off on a slightly longer and more difficult hike leading you to another lake.
Trip Planning Essentials - A Solid Itinerary. Here It Begins.
2. Switzer Falls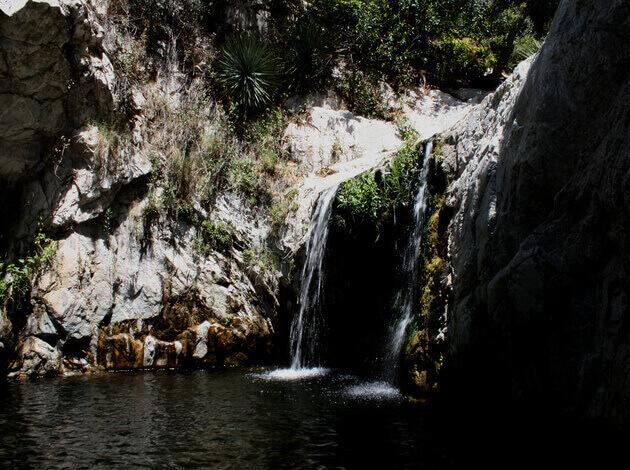 PC: Jason Ippolito/Flickr.com
You're in for a treat at the Switzer Falls, which is sprinkled with multiple swimming holes, and fresh-water streams. A beautiful cascading waterfall greets you as you lounge there on the rocks. Veer off to Bear Canyon Trail leading you to another swimming hole, slightly less crowded than the former.
Planning to go to Los Angeles? Take a look at this Los Angeles itinerary 3 days.
3. Deep Creek Hot Springs

PC: woods at night/flickr.com
Stashed away deep in the San Bernardino Forest is the Deep Creek Hot Springs. Warm water bubbling out from the natural springs underneath is a delight after a long and treacherous desert two-mile trek.
4. Three Sisters Waterfalls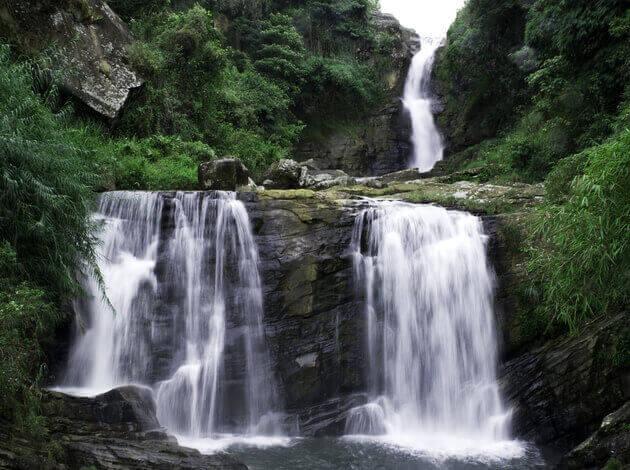 PC: Bob Elliott/flickr.com
Mind you, this trek is mostly for the most experienced ones out there! You're going to have make your way through some tricky and tough terrain until you reach the falls. Slide into the pool straight from the middle pool. For a little more adventure, enthusiasts can go further up where several tiny pools are lined up.
5. Cooper Canyon Falls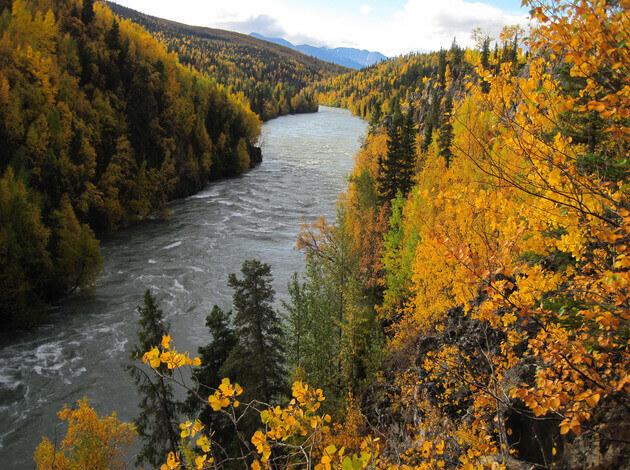 PC: USDA Forest Service Alaska/flickr.com
Discover a lush and lavish swimming hole at the base of Cooper Canyon. This happens to be about a 40-minute ride over Switzer Falls, in the heart of the Angeles National Forest. Saunter through the absolutely picturesque Burkhart Trail to reach this spot.
6. Hermit Falls
Found in San Gabriel Mountains, Hermit Falls qualifies as the ideal destination for thrill seekers, especially for cliff-divers. The crystal, clear waters is a delight especially after the slightly difficult yet short hike from Chantry Flat.
7. Solistice Canyon
The Solistice Canyon ranges from easy to difficult hikes. As you make your way to the main attraction, which is the waterfall, you may come across many critters from woodpeckers, lizards, and even a red-tailed hawk! Remnants of two properties are also some of the other attractions upon reaching this swimming hole in Los Angeles. A beautiful waterfall gushes over petite natural pools.
Check Out: Cheap Summer Vacations
8. Bridge to Nowhere

PC: Jason Hickey/flickr.com
For the slightly more adventurous, embark on this rather difficult trek down the East Fork of the San Gabriel River. The super striking views from the Bridge of Nowhere makes for an even better adventure. Although accessible almost all year round, be aware of flash floods. So take extra caution during the colder months! Nevertheless, you'll find plenty of river crossings and swimming holes to jump into on a hot summer day.
9. Sturtevant Falls trail

PC: Mitch Barrie/flickr.com
The Gabrielino Trail is the trail to follow to get to the 60-foot waterfall. This dog-friendly, relatively easy hike treats you to picturesque views and relaxing sounds of the woods. As you splash around the swimming hole, you may even spot some friendly creatures of wildlife too!
Check Out: Best Beaches in Los Angeles
10. Aztec Falls

PC: Facebook.com
Experience the Pacific Crest Trail, a short hike, to reach the Aztec Falls. The flat stone slabs surrounding the falls are great to lounge around on and get some sunbathing in. Located on Lake Arrowhead in the San Bernardino Mountains, this is just the perfect summer spot to hang out at with friends.
11. Gilligan's Island

PC: eden st james/flickr.com
Also referred to as The Mound, this swimming spot happens to be downstream from the Aztec Falls. A globular pyramid of rock sits at the very centre for thrill seekers to jump off of. The cliff heights can range from 10-70 feet! But it isn't necessarily the height that one should be terrified of, but rather the chance of finding rattlesnakes in the water! Don't say we didn't warn you.
12. Matilija Falls

PC: Wikimedia Commons
The waterfall, crowned by massive boulders, looms over majestically at the peak of Matilijia Creek. Traversing through this scenic hike, you'll be huffing and puffing quite a bit by the time you reach the top. But a peaceful swim is a good enough reward for sure!
13. Red Rock Pool

PC: Curt Smith/flickr.com
A hidden gem exists deep in the Los Padres National Forest. A short-half mile trek up through the Red Rock trail leads you the spectacular scenic spot that is the Red Rock Pool. The name resonates with the fact that the red rock bits are actual metamorphosed volcanics of the Jurassic Age, making this spot all the more of a visual treat.
Must Read: Volcanoes to Visit in the USA
14. Cedar Creek Falls

PC: Byron Hetrick/flickr.com
Step into the outskirts of the city to experience the wondrous world of the Cedar Creek Falls, tucked away in the town of Ramona. The downhill trek will give way to some fantastic views as you clamber down to the falls. Away from the chaos and clutter of the big city, Cedar Creek Falls lets you be in peace and isolation like no other.
15. Tenaja Falls

PC: William McCamment/flickr.com
The San Mateo Canyon invites you into a world of wilderness. The main feature is the San Mateo Creek, which happens to be the southern most stream in all of California. A short half-mile trek through the groves of oak and sycamore will lead you to the Tenaja Falls. This pleasant spot especially comes alive during the winter and spring time.
These swimming holes will surely bring in a refreshing change to your summer plans if you're planning to visit the southern side of California. Be sure to get your fitness gear, plenty of water, and of course your bathing suits for a fun time!
Also Read about: