4 Sydney Coastal Walks To Explore
* Disclosure: This post may contain affiliate links, which means we may receive a commission if you click a link and book something (there is never any extra cost to you for using these links).
Who doesnt like a peaceful walk on the beach? If you say you dont, you must be some kind of nature-hating, uproar-loving monster! No other sort of walk uplifts your mood and awakens your soul like a walk on the coast. Australia, besides harbouring creepy crawlies that have been ripped straight out of everyones nightmares, boasts of some really exquisite beaches and breath-taking oceanic views that will help you forget about those monstrosities. There are some magnificent cliffs and beautiful sandy beaches to walk through. So shall we begin our journey then?
1. Bondi to Coogee
This 6 km walk from Bondi to Coogee really packs a punch: cliffs, beaches, bays and parks, its really got it all. This walk offers some of the best panoramic views of the city and of the sea. Although it isn't a strenuous walk, it does require some fitness on your part because some parts consist of rather steep climbs and even some staircases. It's best if you take some breaks along the way. Its a leisurely walk after all. And if you reach Sydney in time for the Sculpture by the Sea exhibition, there is a lot more to see!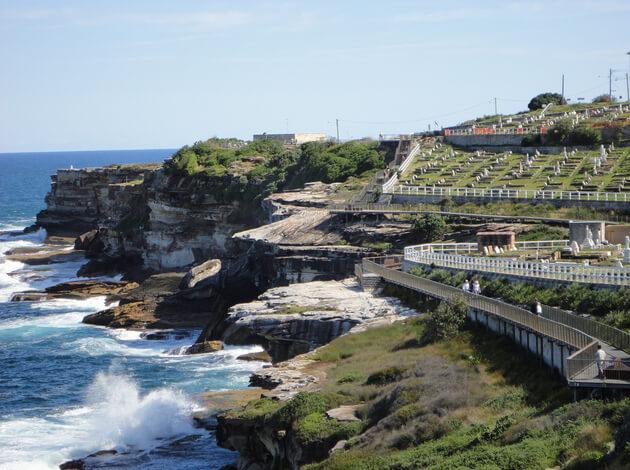 2. Balls Head Reserve
Are you not much of a trekker? Craving a short little walk or even a picnic? Head to the Balls Head Reserve. It offers some spectacular views of the Sydney Harbour Bridge. You can even see a Coal Loader that was built in 1920. There are several bush walking trails here, and one that is even wheelchair accessible. Dont forget your camera!!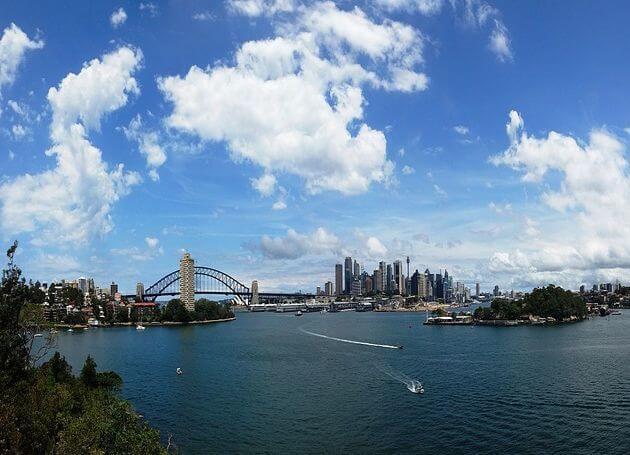 3. Middle Head (Headland Park)
One of the most remarkable walks that you will take in Sydney, a stroll through Middle Head will lead you through military fortifications, brick workshops and gun pits. Do not miss the expansive view of Sydney Harbour from the Georges Heights Lookout. If youve extensively read up on the Second World War, this place is a must-visit. There is even a Tennis court on the Middle Head Road which can be booked per hour if youre looking to burn some calories!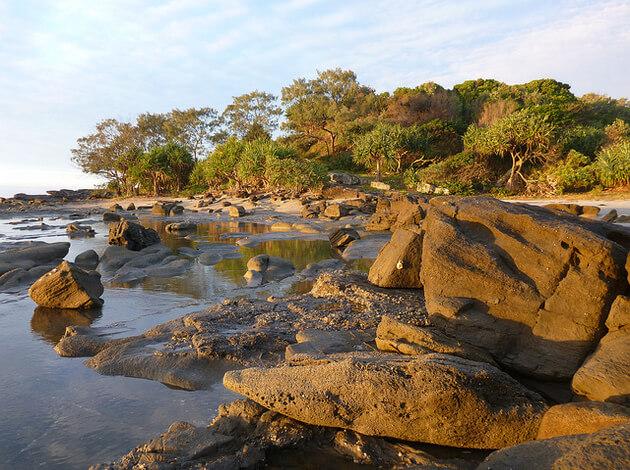 4. Manly Beach to Spit Bridge
This 6 km walk will offer you the most scenic view of Sydney taking you through the bush and near the beaches. It is also the most accessible and the most recommended walk in Sydney, especially for tourists. Take it slow, allowing around 3 hours for the walk, and remember that youll need to be reasonably fit to attempt it. The views are most definitely worth it.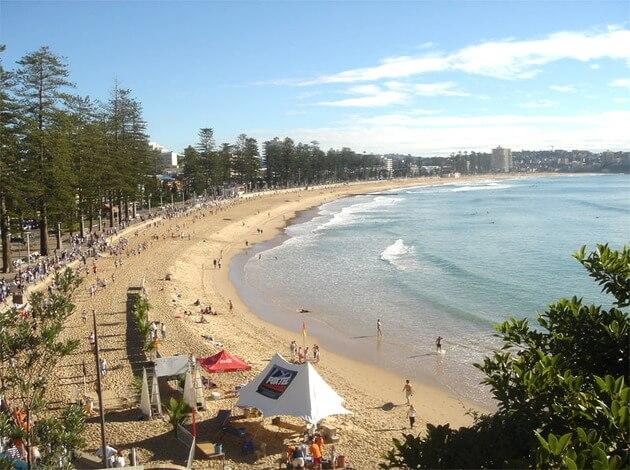 PC: Wikipedia.org
If you're visiting Sydney, dont just be a boring tourist, visit the important Sydney attractions and leave. The best way to really get the feel of this wonderful city is by walking through the bush and near the coast. So go ahead and walk away your sorrows and your burdens.

You'll end up being grateful to Sydney for being so spectacular!