Taj Mahotsav - Agra's Much Awaited Cultural Festival
UPDATED May 21, 2018
2.0K Views
The Taj Mahal in Agra is more than just a mere mausoleum built by a King for his late Queen. It is the most beautiful building in the world, a symbol of eternal love between 2 lovers - a true Wonder of the World. It is only natural thus, that millions of people from all parts of the globe flock to the city of Agra each year to catch a glimpse of this visual spectacle for its outstanding architectural marvel, exceptional culture and heritage. The Taj Mahotsav, organised by Uttar Pradesh Tourism, provides local artists a pedestal to showcase their talents, and enthusiastic tourists an opportunity to appreciate their crafts and art forms. For more details, simply keep on reading down below: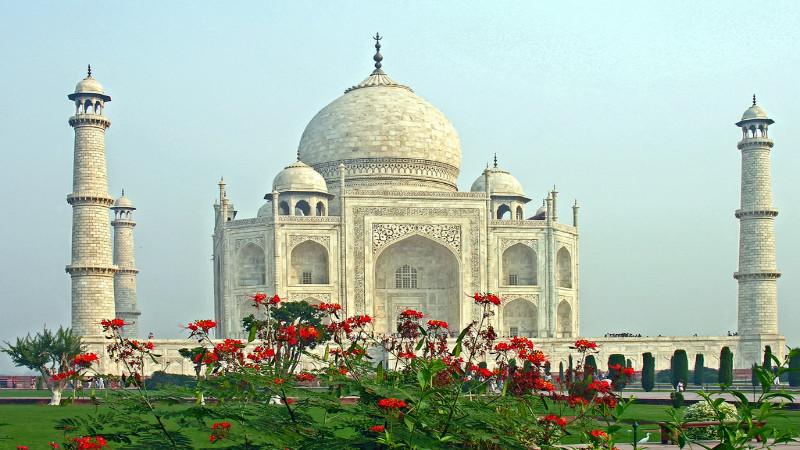 Image Source: Dennis Jarvis/Flickr
What is the fuss about Taj Mahotsav?
Now in its 26th year, the Taj Mahotsav is an annual cultural festival held in Agra that aims to provide a platform for the people of Uttar Pradesh and the country to showcase their traditional arts, crafts, dance, music and cuisine to a global audience. You can't find a better opportunity than
festival in India
to experience the country as a whole under a single roof!
Schedule of Taj Mahotsav
The festivities of Taj Mahotsav go on for 10 enjoyable days. The schedule of the festival varies from year to year and this year the festival will be celebrated from 18th March - 27th March and the location will be Shilpgram, which is near Taj Mahal's Eastern Gate.
Taj Mahotsav Ticket Prices:
Indian Adults: INR 50/- per person
Children (5 - 10 years): INR 10/- per person
Children (below 5 years): Free
Foreign Tourist: Free
*The ticket covers entry to cultural programs also.
What to expect?
A plethora of colours, culture and performances await you at the site of Taj Mahotsav! More than 400 artisans from various states of India set up their stalls and can be seen showcasing their wares, artists come to perform folk and classical songs and dances from different parts of India and possibly the best part is that there are numerous mouth-watering dishes from all corners of the country ready to be tasted! For the young ones, the festival has a Fun Fair, where kids and adults alike can enjoy rides like the roller coaster, train-ride, Ferris wheel and a lot more!

Why visit it?
Nobody really needs an excuse to visit the Taj Mahal. Countless poems and tales have been written about its marvellous beauty and dreamy architecture, further alleviating its status as a must-visit monument. Nobel laureate Rabindranath Tagore rightly described it as a 'teardrop on the cheek of eternity'. The Taj Mahotsav apart from providing visitors with an opportunity to view the Taj, also gives them a chance to experience the beauty of the whole of India at a single place. It can't possibly get any better than this!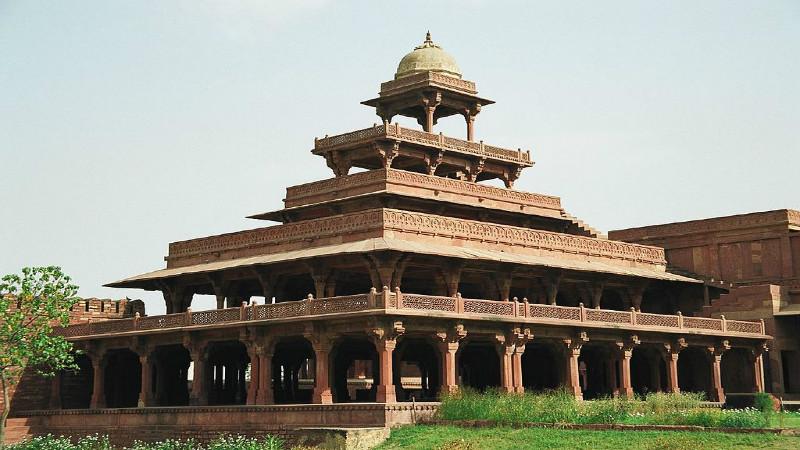 While you are on a visit to the once royal abode of Mughals, make the most of your time by planning a trip to other historic attractions and destinations in and around Agra. Apart from admiring the Taj Mahal and witnessing the gorgeous Taj Mahotsava, visitors can see some other
places to visit in Agra
like the
Agra Fort
, Tomb of Itimad-ud-Daulah, Sheesh Mahal and even the nearby spectacular fort of Fatehpur Sikri! There can't be a single dull day in an ideal Agra itinerary!
Have you travelled without a plan?
Don't be lost on your vacation! Explore the best with TripHobo! Plan a trip today!