10 Breathtaking Viewing Platforms Around The World
* Disclosure: This post may contain affiliate links, which means we may receive a commission if you click a link and book something (there is never any extra cost to you for using these links).
Suffer from a fear of heights? Feel free to ignore this article. But if you get a thrill from being high in the air and looking down on all of creation, read on! Heres a list of the most terrifying viewing platforms of the world:
10. Matteo Thuns Viewing Platform, Italy
If youre ever visiting Italy's Merano region, head over to the viewing platforms that have been built by Matteo Thun. They're shaped like binoculars and hover around 600 feet above the Gardens of Trauttmansdorff offering spectators gorgeous views!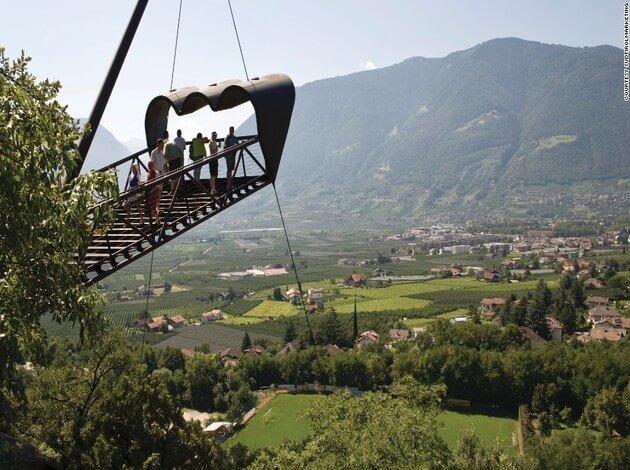 Image Source: edition.cnn.com

9. Marina Bay Sands SkyPark, Singapore
Offering panoramic 360 degree views of Singapore, Marina Bay Sands SkyPark is the place to be if you love gambling! Its also home to the worlds longest elevated infinity swimming pool that dangles over Singapore at a height of 626 feet!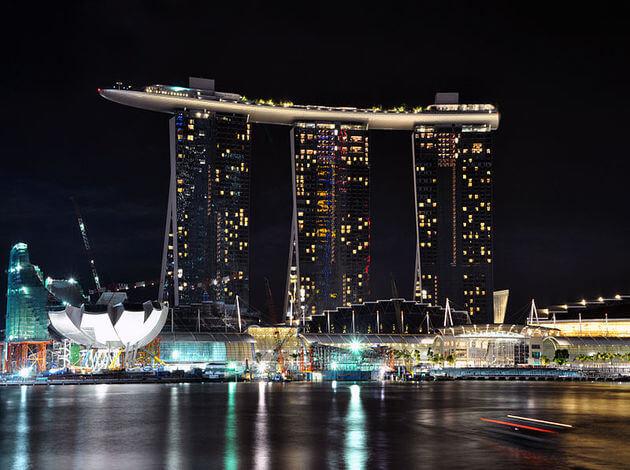 Image Source: Wikimedia Commons

8. The View from the Shard, England
The tallest building in Western Europe is called The Shard and its located in London. The observation deck called The View is located around 800 feet off the ground and itll give you a stunning sight of London! Definately one of the most exciting things to do in London.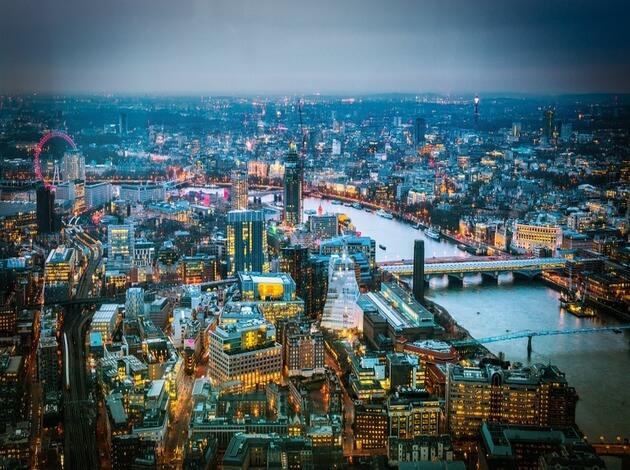 Image Source: Pixabay.com

7. Eureka Tower Skydeck 88, Australia
Eureka Skydeck, an observation deck with a difference: it extends outwards from Eureka Towers 88th floor and is in the shape of a cube. And its entirely made of glassceiling, walls, floors, everything! It provides spectacular views of Melbourne almost 1000 feet above the ground! Not for the faint of heart!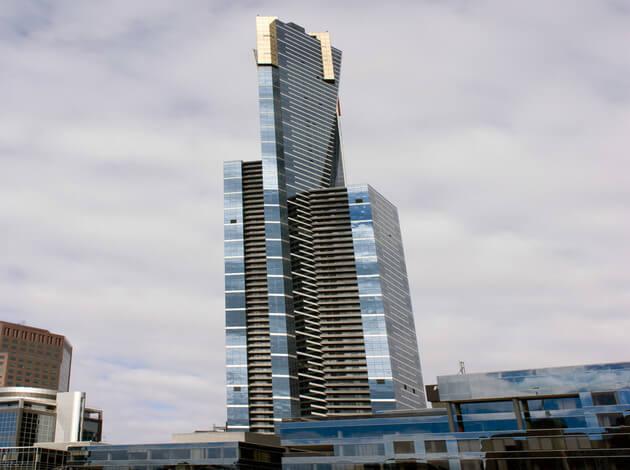 Image Source: Rexness/flickr.com

6. EdgeWalk CN Tower, Canada
Providing thrill seekers a breath-taking view of Toronto is the CN Tower where you have the chance to dangle off its edge with the help of harnesses at a height of 1168 feet! Who wouldnt jump at this opportunity?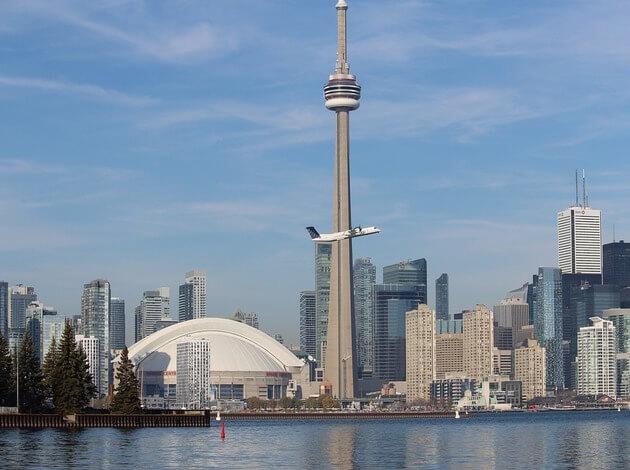 Image Source: Pixabay.com

5. Tokyo Skytree Observation Decks, Japan
The Tokyo Skytree is the world's third tallest structure at a height of 2080 feet and its two observation decks give a stunning and petrifying view of Tokyo. Do include it in your list of places to visit in Tokyo. Even Mount Fuji is visible on a clear day from here!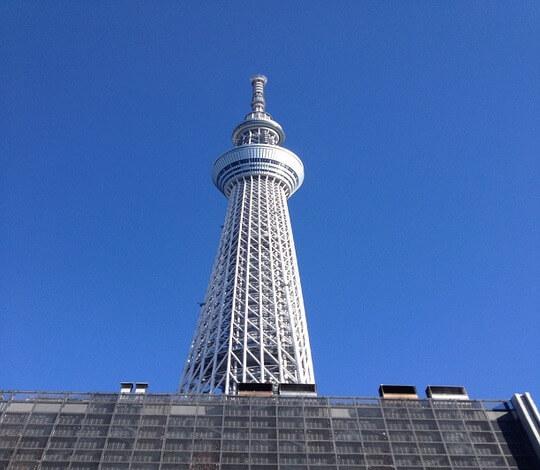 Image Source: Pixabay.com

4. AlpspiX Viewing Platform, Germany
Are you brave enough to look down a valley thats 3281 feet deep without flinching? Well then, the AlpspiX Viewing Platform is meant for you! Its even open during winter and will make for one stunning view!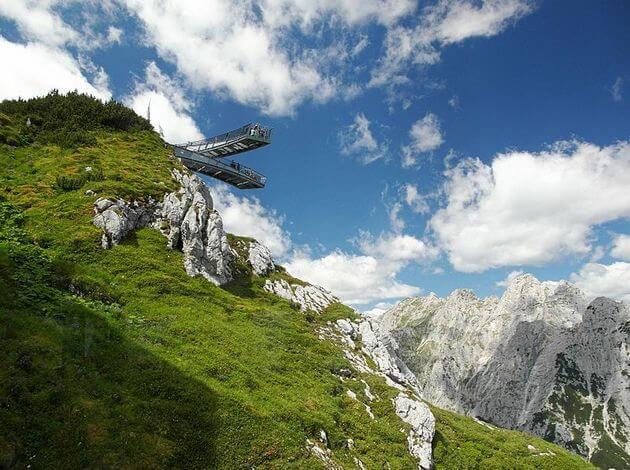 Image Source: Wikimedia Commons

3. Stairway to Nothingness, Austria
Located at the Dachstein Glacier Resort in Austria is a glass stairway at an elevation of 1300 feet that gives you a dizzying view of everything down below; but thats not all. To get to the stairs, you have to walk along a flimsy-looking, narrow suspension bridge which will rattle your nerves! The view of the Austrian Alps from here may just be worth the heart-stopping walk!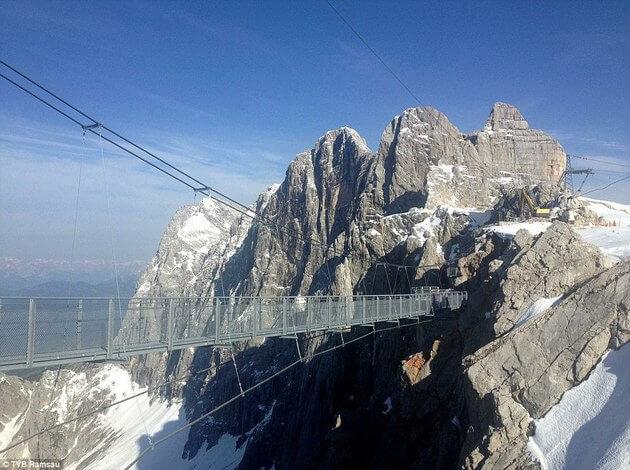 Image Source: dailymail.co.uk

2. Stegastein Lookout, Norway
Glass and steel arent the only things that make a good observation deck. This one is made of wood and its still quite terrifying. At a height of more than 2000 feet, the Stegastein Lookout gives you a view of the spectacular Aurland Fjord. But remember that all thats protecting you from a sheer drop is a puny glass panel!
Image Source: Wikimedia Commons

1. The Grand Canyon Skywalk, USA
As you trace your shaking steps along this horseshoe-shaped walkway, it allows you to stroll 70 feet out beyond the rim of the canyon. And its made of glass so all you see below you is the canyon floor. This one is only for those with a heart of steel. Good luck!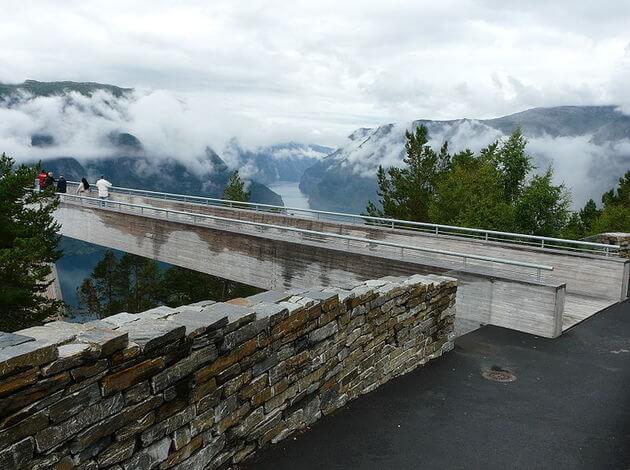 Image Source: Wikimedia Commons

We think its time to face your fear of heights and dangle over the edge for an experience of a lifetime!