Your Texas BBQ Trail
* Disclosure: This post may contain affiliate links, which means we may receive a commission if you click a link and book something (there is never any extra cost to you for using these links).
Texas' relationship with its meat comes close to religious devotion. Every single joint has its own 'secret sauce' that they'll never share the recipe of, not even on the pain of death. The thing to realize about the great Texas BBQ Trail is that it's not one single trail. No one trail could possibly encompass the thousands of joints. There are literally dozens and dozens of places, the Texas Barbeque trail is not for the faint-hearted. The sheer ubiquitousness of the trails means you may simply be better off hitting up Google, input the names of interesting sounding joints, and come up with your own trail.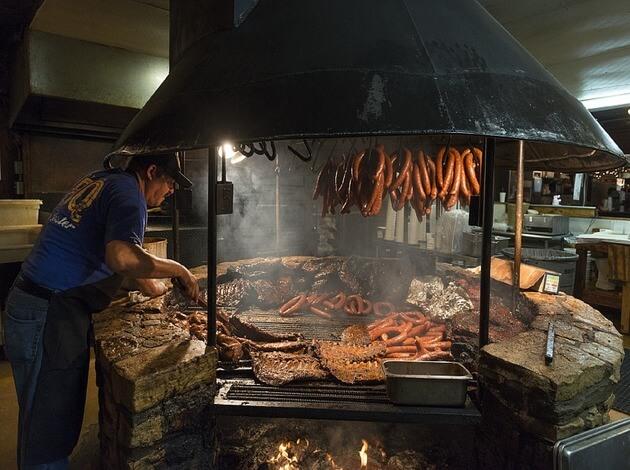 Image Source: pixabay.com
Or, you know, you could let TripHobo do the job for you.
Choosing which trail to do is hard, but it's relatively easy to choose between Central, East, West, and South Texas styles of barbeque (and no one cares about North Texas because Dallas doesn't count). West isn't interesting enough, because it relies entirely on mesquite wood for flavour. As for south, their beef is served so thick with sauce it ruins the texture of the meat. That leaves the spicy Central Texas BBQs and the succulent Eastern Texas BBQs.
On the assumption that whoever is reading this is sane, and doesn't want to be eating BBQS for two weeks straight, but DOES feel like a short and safe binge, we've set out three traditionally popular, if short Texas BBQ trails for you. Unless of course you don't happen to be sane, in which case go ahead and gorge. We're totally not judging you. Texas has literally a gazillion BBQs and you'll never, ever get through all of them.
Lexington Loop: Austin, Elgin, Lexington, Taylor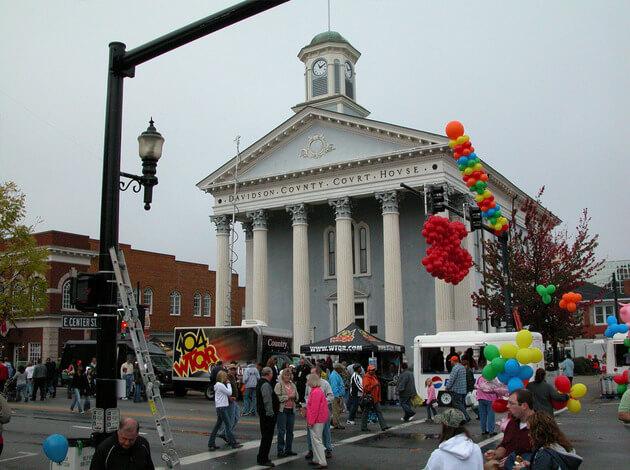 Image Source: Wikimedia Commons
We are assuming you're not a Texan native and that you're coming to Texas via Austin. This inevitably means that some circular driving is unavoidable. Now, there are way too many incredible BBQ joints in Austin to really choose just one. Make up your own mind there, or head to the one closest to your place. After a meal, it's best you pass right by Elgin and head straight to Lexington for Snow's BBQ, a wonderful picnic set up, and meat full of great oaky flavour. Plan on reaching in the evening, spending the night, and leaving in the morning, because there's really nothing to do here. You're going to Taylor next (try and get there before 10am) where black pepper infuses the huge hunks of meat at the Louie Mueller Barbecue. Continue your hot streak at the Elgin's Southside Market where you can dip pretty much any meat into the hot sauce.
Three meals, two days. Reasonable, no?
The McMahan Loop: Austin, Luling, McMahan, Lockhart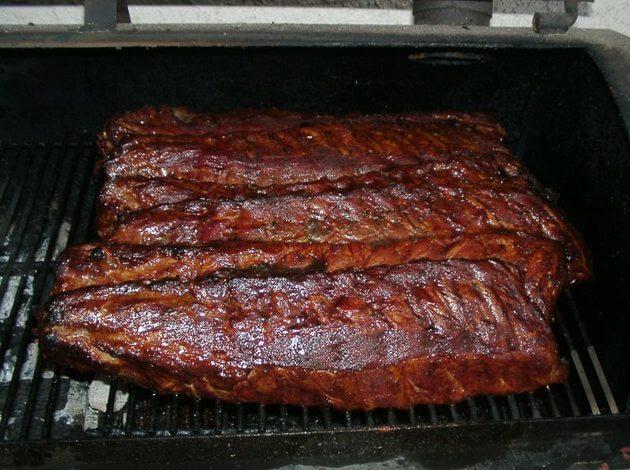 Image Source: Wikimedia Commons
A trail of similar duration and style, this one also begins in Austin. Assuming you've lunched in Austin, skip Lockhart and drive straight down to Luling. Plan to arrive several hours before dinner, because unlike the Lexington Loop, there are cool attractions for you to check out. First, there's the pretty Zeddler Mill, where the locals like to get hitched. Next, check out the Central Texas Oil Patch Museum. The only great place to eat in town is at the City Market, and though you can try all the meats, nothing beats the saucy pork. After dinner, snooze, and head out by ten in the morning for McMahan, where R&G Bar-B-Que has some mustard-y brisket and sausage. After your lunch, drive to Lockhart. You can while away a good six hours here with a variety of attractions to choose from - a shooting range, a prison museum, even a state-park. You're likely ready to branch out a little for dinner, so try the glazed pork ribs at Smitty's Market.
The East Texas Oil Patch Trail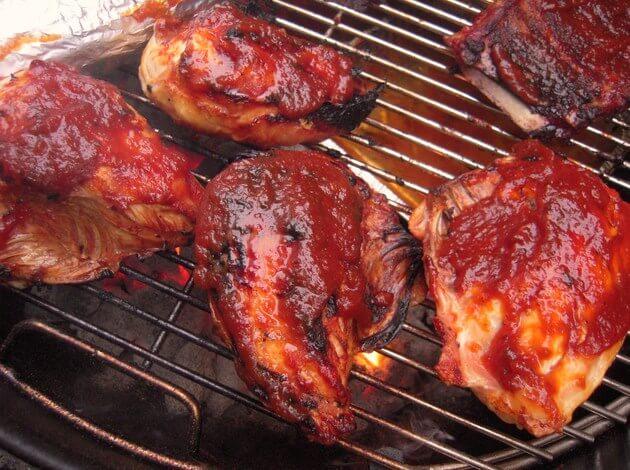 Image Source: Wikimedia Commons
This one you do in a single day. Breakfast, then lunch and dinner. You start at Carter's in Longview - a beautiful old converted gas station with a massive menu where pretty much everything is incredible. You start here because these guys tend to run out of food. Digest breakfast while checking out a few Longview attractions if you wish, but be ready to make it to Pat Gee's BBQ, a 30 minute drive westward, for a late lunch. It's hard to describe the sheer rustic charm of Pat Gee's. It looks as if it was born the way you see it, and that it'll stay that way forever. Everything comes basically drowned in their own sauce - don't knock it until you try it. Finally, continue on west to Stanley's Famous Pit Bar-B-Q in Tyler, where there's live music and beer and pie. Don't mind too much if they're out of ribs, because it happens all the time. Atmosphere is still great.
Here is some important advice. Don't make up your mind about which barbecue place is your favorite before you actually finish your trip. This is a necessary warning, because you will be asked by the locals at each place which joint you really, really like and it's very important that you give them the right answer - of course it was their joint!