Things to Buy in Singapore and the Best Places to Shop
* Disclosure: This post may contain affiliate links, which means we may receive a commission if you click a link and book something (there is never any extra cost to you for using these links).
Singapore is a favorite holiday destination amongst many and there is no reason why it shouldn't be. No matter how many times you visit the place, it never fails to impress you. Be it the beauty of the things you get to see or the goodies you get to come back with, Singapore is an all-time favorite.
So we decided to make your next trip even better by listing down the things to buy in Singapore and the best places to shop for souvenirs and much more at great prices.
5 Places to Shop in Singapore
Chinatown
Marina Bay
Holland Village
Orchard road
Mustafa Centre
1. Chinatown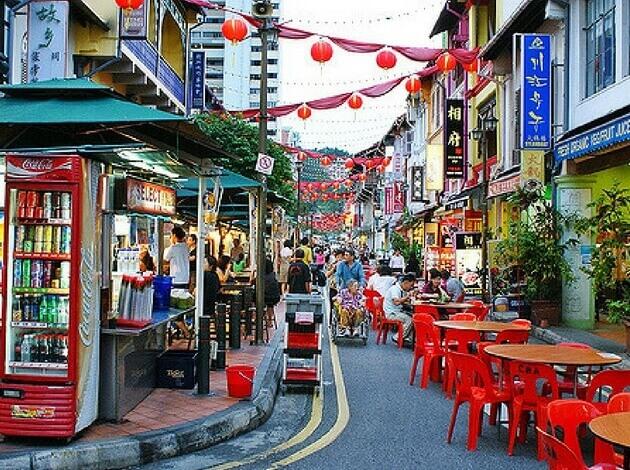 PC: Khalzuri Yazid/flickr
Save 6%

Save 7%
Our absolute favorite when it comes to finding great stuff at prices that suit our budget is Chinatown. It is like a local flea market with rows and rows of shops selling different kinds of products at jaw-droppingly low prices. From spices, souvenirs, clothing and more, there's nothing that this market doesn't offer. If you love shopping, this is the
thing to do in Singapore
which you can not afford to miss
Must buy: Chinese robes in satin, souvenirs
2. Marina Bay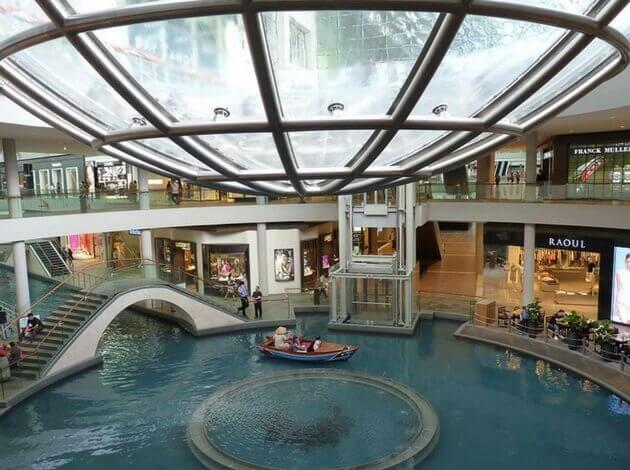 PC: wikimedia
The Marina Bay area is just as glorious as Singapore's clear skyline. But the place doesn't just make for amazing Instagram pictures, it is also home to some of the high fashion brands in the industry. So if you're walking along the bay, be sure to visit Marina Bay Sands to bag a luxurious fashion piece for your next big occasion. Although you might have to shell out a little more budget here!
3. Holland Village: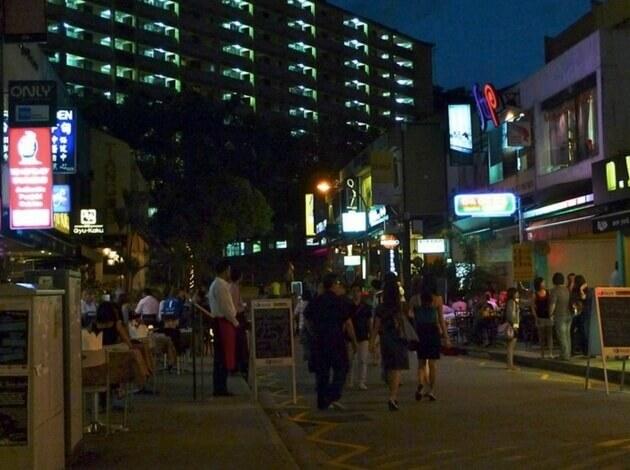 PC: Yosomono/flickr
If you want to take home a little piece of Singapore back home, then Holland Village is a must visit. The place is full of shops selling unique handicrafts and art; some at a deal that will leave you grinning for days. They even sell collectibles and second-hand books at prices that will make you come back with bags full of goodies. Check out how you can spend
4 days in Singapore
so you can shop and see all the attractions as well.
Must buy: Handicrafts, antiques, collectibles
4. Orchard Road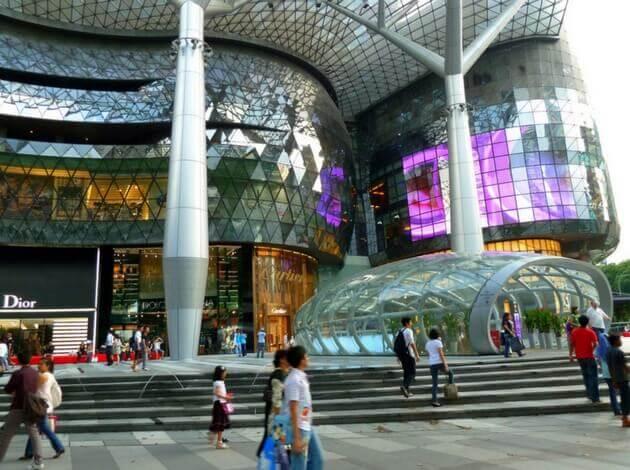 PC: Leong Him Woh/flickr
In case you're the shopper who enjoys malls instead of open street markets, Orchard Road is for you. The area is known as the main shopping place in Singapore and has a number of malls one after the other along the avenue. From clothes, fashion accessories to electronics and great places to grab a yummy meal at, there is absolutely everything here!
Must buy: Bags, fashion accessories, and shoes
5. Mustafa Centre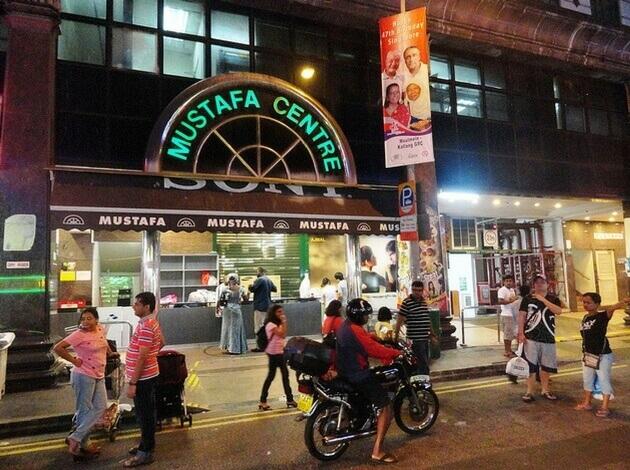 PC: Fabio Achilli/flickr
Also known as Little India, the Mustafa Centre is a one stop shop for all kinds of electronics. Be it a smartphone you're looking for, a camera for your next trip or a new laptop for work, you'll find them all here at unbelievable prices. The mall is literally packed at all times of the year and we're not surprised considering the deals the shops have to offer.
Must buy: Electronic products; also take a look at other cute and innovative goods available
Things to Buy in Singapore
While you're exploring the above markets and getting overwhelmed by the choices of goods available to you, make sure you don't miss out on bringing back these 7 things that are unique to Singapore:
Gold Plated Orchids
Asian Artifacts
Decorative Items
Yummy Food Items
Exclusive Gemstone Jewelry
Gorgeous Cutlery
Peranakan Goods
1. Gold Plated Orchids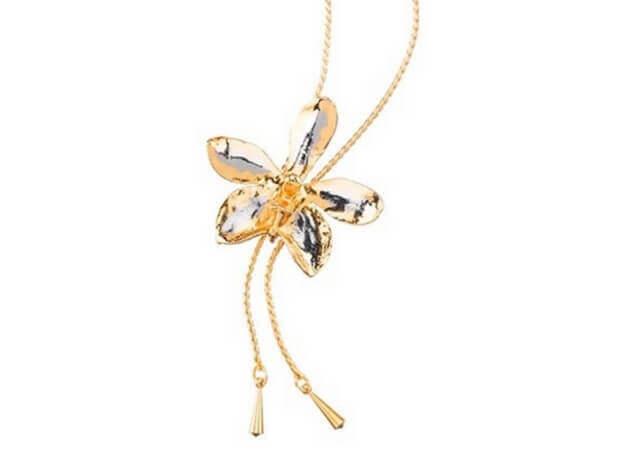 PC: changiairport.com
The national flower of Singapore, orchids can be found even in the jewellery pieces found at stores. Yes, real orchids plated in real 24 karat gold. It is one of the most authentic souvenirs you could bring back from the country. They can be found at the Risis stores but you might need to shell out a little more shopping budget.
2. Asian Artifacts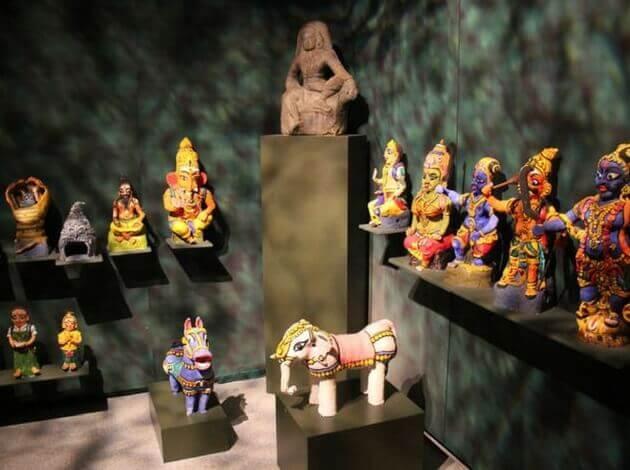 PC: poplartravels.com
Presumably already on your list of things to shop in Singapore, Asian artifacts are something that should definitely be brought back home. Available in abundance in Singapore at Chinatown, Holland Village, and the Tanglin Shopping Centre, make sure you get your hands on a gorgeous scroll or an antique piece for your home. These artifacts are the most popular items in Singapore for unique souvenirs and gifts.
3. Decorative Items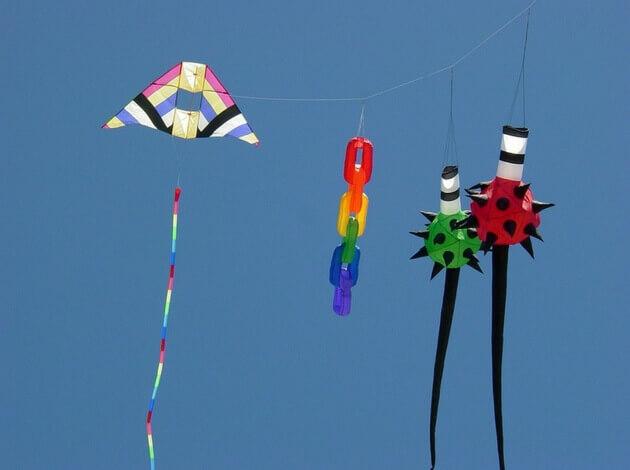 When you're in Singapore, you're going to get overwhelmed by all the products available for home decor. Paper kites, parasols, statues, wall decorations, wooden boxes and different types of artworks can be found in every market here. Be a little choosy and get back only the ones that you think are really unique.
4. Yummy Food Items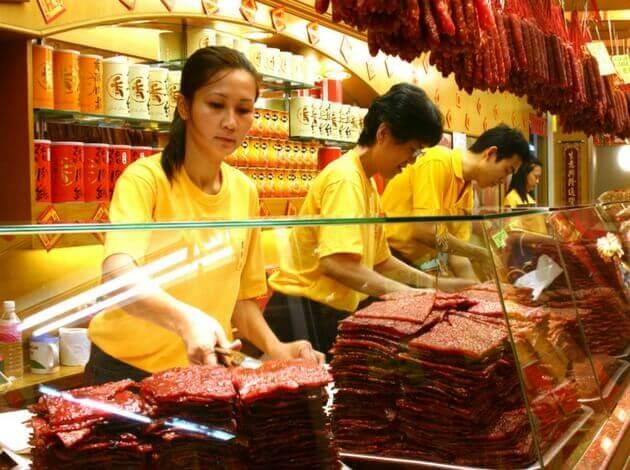 PC: wikimedia
The Singaporean cuisine is going to leave you asking for more once you're back home. So why not bring home a little? Packed in a healthy and non-perishable manner, you can surely bring home some spices, biscuits, and sauces; Bak-kwa being a must buy. If you're already looking through food items to bring back, don't miss out on the chocolates!
5. Exclusive Gemstone Jewelry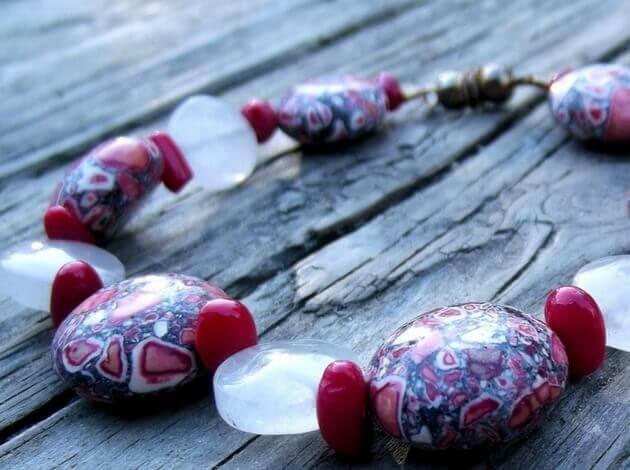 Singapore is known for the unique jewellery pieces and gemstones it has to offer. In fact, the Singapore Gems and Jade factory will definitely leave you overwhelmed. But be sure to come back with at least a unique string of gems that are curated masterfully and handcrafted into gorgeous pieces.
6. Gorgeous Cutlery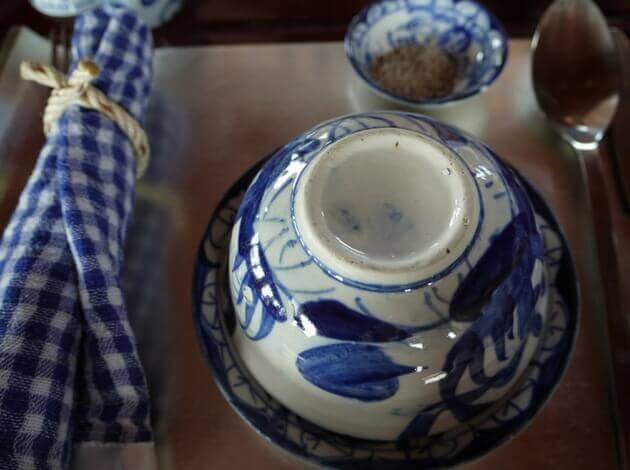 If you want to bring back a little culture from Singapore, cutlery is your best bet. Unique to the country, you can find some of the best Chinese cutlery collection here. From plain, simple and colorful to those that are artistic, and worth being a show piece, make sure you keep an eye out for serving bowls, cups and tea sets.
7. Peranakan Goods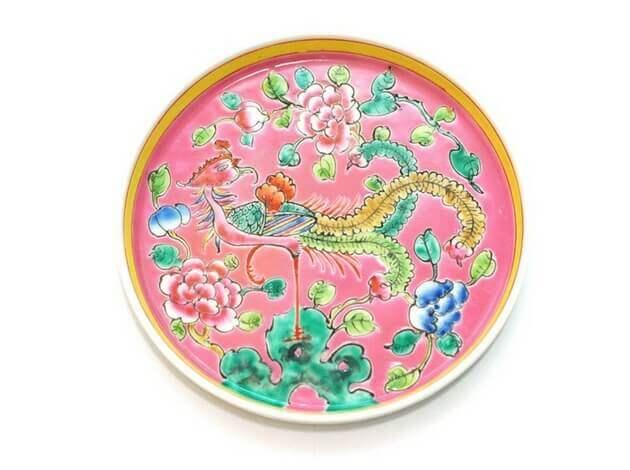 PC: wikimedia
The Peranakan goods are a fusion of different cultures - Malaysian, Chinese and European. You'll find a wide range of decorative items like cups, tea sets, brooches, card holders, plates and more that look as unique as the cultures. Another thing to bag if possible are the beaded slippers called Kasut Manek, which are handmade and covered with tiny glass beads. You'll find these easily at the Suntec City Mall and the markets listed above.
While Singaporean markets are great for binge shopping, we recommend you don't get overwhelmed by the deals that they have to offer. Try and bag only those things you think are absolutely unique and are being sold at throwaway prices. You really don't want to be paying for extra baggage on your way back!
You May Like to Read:
Best Places for Shopping in Dubai