Things To Do For a Bachelor Party in Amsterdam
* Disclosure: This post may contain affiliate links, which means we may receive a commission if you click a link and book something (there is never any extra cost to you for using these links).
Yes, getting married is a good thing. But do you know what makes a good marriage, great? It is the fun before the marriage, the bachelor party! And the best place to be spending your bachelor party doesn't get better than the Dutch hippie party town of Amsterdam. With so many things to choose from, I am sure you'll be confused as of what exactly to do on a bachelor party in Amsterdam. This blog will definitely help you sort things out.
So here are the top things to do in Amsterdam for your bachelor party.
Hop on a beer bike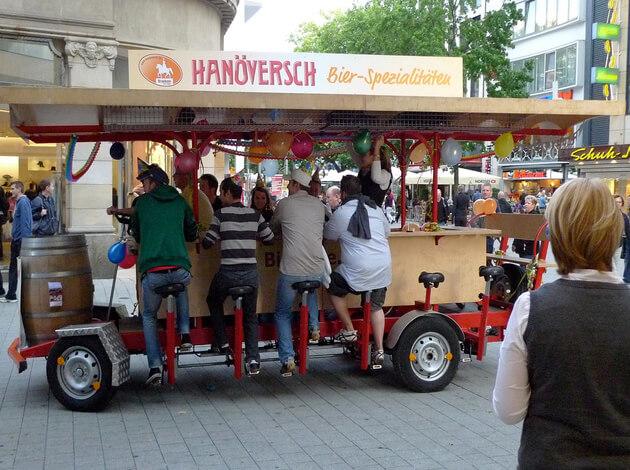 Image Courtesy: Mike Knell/flickr.com
Amsterdam is known for its famous mode of transportation, the bicycles. There is one more ride that is even more fun and interesting to ride. That is the beer bike. Thanks to the Dutch inventor, Zwier van Laar who brought this Wheel God to the world in 1971. It has definitely made the world a better place.
Fueled by nearly 20-30 liters of beer that is housed in a central chamber, 10-20 riders (based on the size of the bike) peddle the bike through the streets of Amsterdam. Each bike will be accompanied by a sober bartender or a BOB - Bewust Onbeschonken Bestuurder (which translates to designated driver - one who abstains from alcohol deliberately).
A group of friends on a single beer bike ride around Amsterdam smelling of beer, is the coolest thing to do for your bachelor party.
Have a blast at bubble football
Bubble football or Zorb football as it is called is the latest craze in Amsterdam and is worth all the hype! The upper body is covered in a zorb suit which is actually a transparent ball, more like a bubble wrap and the lower body is free to kick the football with your boots on. Even imagining it with your friends dressed up in this suit will make you go crazy and long for it to happen.
Go on, call your best buds and kick some balls! You can use the help of Amsterdam Bubble football to book your game. It has got both indoor and outdoor stadiums.
Coffee is beckoning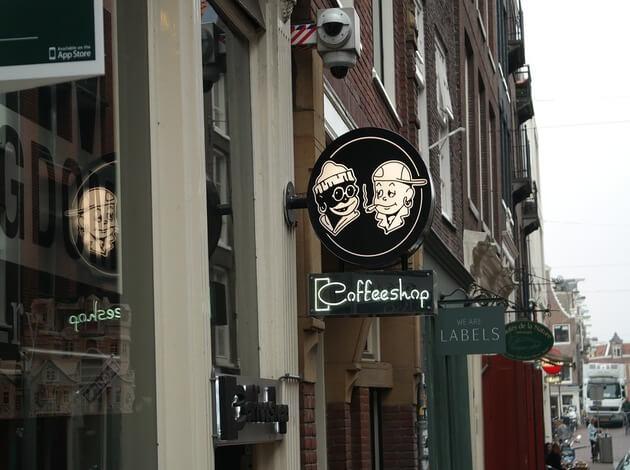 Image Courtesy: Pixabay.com
There's no perfect time to have a good coffee and coffee shops in Amsterdam have a totally different definition, it is time to get high. The coffee shops you find in Amsterdam are totally different from the regular cafes you find elsewhere. From soft drugs to ice creams to milkshakes you get a plenty of good stuff there. Anything but coffee.
Outrun the nasty street dealer who's been following you for more than 2 days now and go for coffee shops that are authorized to sell soft drugs. Trust me, you and your friends will have a quality time getting high which is, of course, legal.
Strip away your blues
A bachelorette party without a strip club? How mad are you! It would be a sin if you skip this and get married straight away. Now, don't be scared, the Almighty has blessed Amsterdam with a plenty of strip clubs to wipe you off this sin of yours and steady your bachelor party back on course.
To notch it up a little and make it even spicier, look for strip cruises where the saucy ladies will accompany you on a dreamy dusk cruise along the canals but drink to your limits. And if you go beyond your limits then better blame yourselves and not us. There, we have said it! Nevertheless, make a special place in your Google calendar for this is one of the
must do things in Amsterdam
.
Time for more beer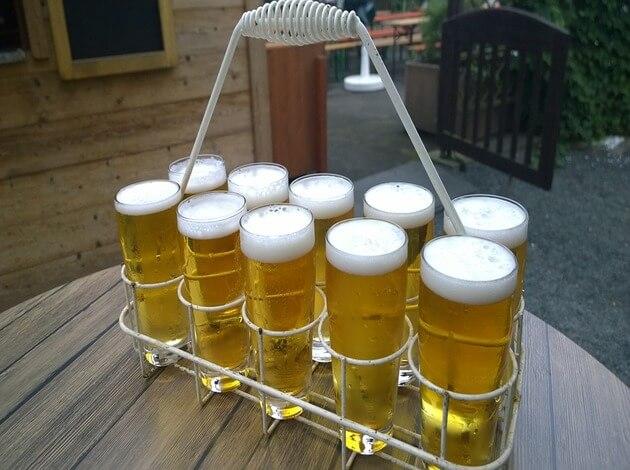 Image Courtesy: Pixabay.com
From the amazingly popular Heineken experience to breweries to ice bars, Amsterdam is pouring with beer spots. If you and your buddies are beer lovers, actually alcohol lovers for that matter, then I assure you that you have reached home! Sit back; there are plenty of beer places to visit in Amsterdam to redeem yourself.
The variety of beers you get to taste in Amsterdam is quite amazing. To have a vintage feel while drinking your beer visit the windmill brewery of Brouwerij 't IJ. To have a totally different and a unique drinking experience, visit the freezing ice bar and to be a part of beer lovers community book a
Heineken experience tours
. Oh shit! I am running out of beer.
Fast and the furious
"Men love women, but even more than that, men love cars."
-Rush, the movie.
True to the quote, Men do embrace cars. And when it comes to cars, the joy and the love a man has, has no bounds. To put love to the test, a race track is all that takes. Race planet in Amsterdam that is famous for providing fast entertainment is the ideal place to do just that. It is also said to be the place with one of the largest racetracks.
Based on your liking and your experience, you can choose between kart racing or sports car racing. There are options to secure a racing license too. So what are you waiting for? Fight for your love and keep the pedal to the metal!
Lights out - Music and Party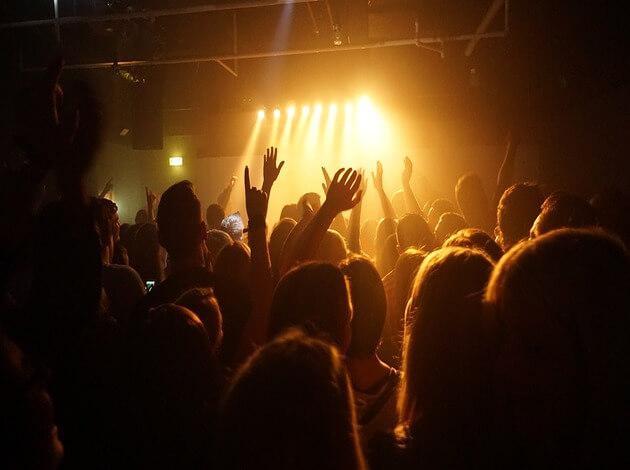 Image Courtesy: Pixabay.com
Late night and loud music never killed anyone. Known for its extravagant parties and live music, Amsterdam will never let you sleep. Not in a bad way but in an excitingly amazing manner. Nightlife in Amsterdam and the night parties will make your wonder.
Music events happen frequently in Amsterdam and you can catch them everywhere in the city. Even parks like Vondelpark and Oosterpark host live music events which are totally free by the way and is one of the free things to do in Amsterdam.
Dance away your worries to the thumping music while gulping down bottles of beer. Extend the music filled bachelorette party to your rooms and party harder. But make it a rule to not disturb others.
If you are looking out for Red Light District to feature, mind you it is not going to happen. How could you ever think about it when your marriage is just around the corner? Okay, okay; it is forgiven. I am a man too. And bachelor friends, I have good news for you. You are free to visit and do whatever you want in the Red Light District.
Cheers. Enjoy your bachelor party.
Further Read: