15 Top Things To Do In Bermuda To Explore Its Best Side
* Disclosure: This post may contain affiliate links, which means we may receive a commission if you click a link and book something (there is never any extra cost to you for using these links).
Pink sandy beaches romancing with turquoise blue water, hundreds of shipwrecks dotting the ocean bed soulfully, and pastel-colored houses adorning the tropical land define Bermuda perfectly. If you are wondering what to do in Bermuda, then keep in mind that from a beach vacay to an adventurous trip, Bermuda welcomes all types of travelers. Its picturesque town of St George's, historic Gibbs Hill Lighthouse, pretty Horseshoe Bay Beach, and challenging Bermuda Railway Trail will make your Bermuda itinerary exciting. So, refer to this Bermuda travel guide to get the exact information. And plan all these things to do in Bermuda to make the best of your time.
1. Catch some tan on Horseshoe Bay Beach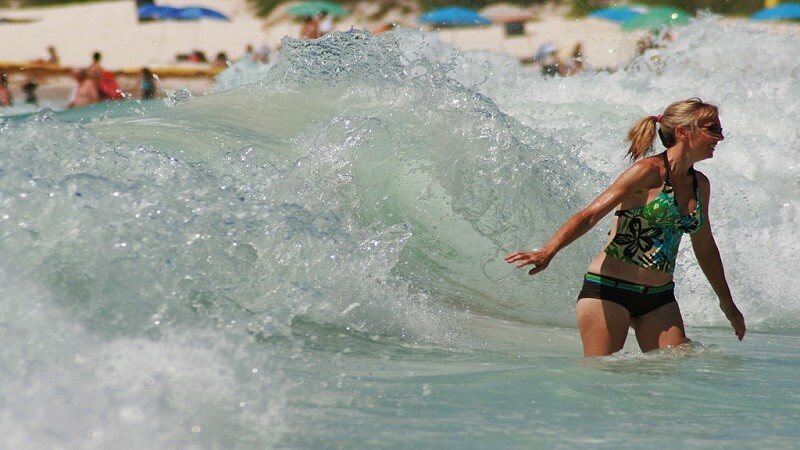 PC: wikipedia.org

Want to swim, snorkel, or laze around on a beach when in Bermuda? Horseshoe Bay Beach will welcome you with open arms. This pink sandy beach has become one of the top tourist attractions in Bermuda as it offers several Instagrammable spots around. So, even if you are spending only a day in Bermuda, do not miss a chance to visit Horseshoe Bay Beach.
2. Explore the Royal Naval Dockyard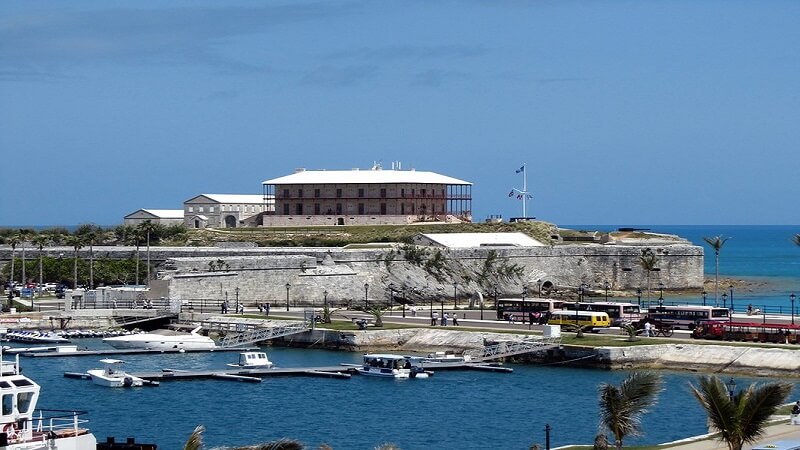 PC: flickr.com
Royal Naval Dockyard is a place steeped in history and now converted into a bustling entertainment area. Also known as King's Wharf, you will find several artists shops along with a pedestrian mall at the dockyard offering some of the best things to do in Bermuda. You will also come across interesting Bermuda Maritime Museum and Snorkel Park when exploring this area.
3. Visit different attractions at St George's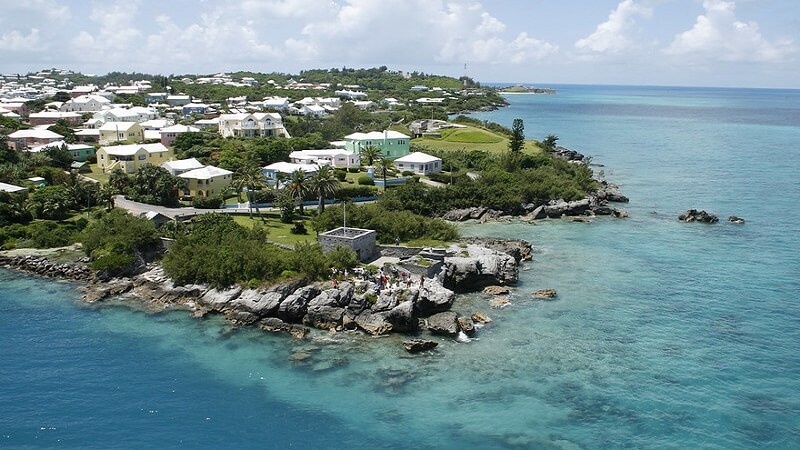 PC: flickr.com
The picturesque town of St. George on the eastern end of the island is rightfully a UNESCO world heritage site. From snorkeling at the Achilles' Bay to touring the Lili Bermuda Perfumery, it offers top things to do in Bermuda. Visiting the hauntingly beautiful site of the Unfinished Church is a must when in St George's. And when you are planning romantic things to do in Bermuda, take a walk on Tobacco Bay Beach with your loved one.
4. Go to the top of Gibbs Hill Lighthouse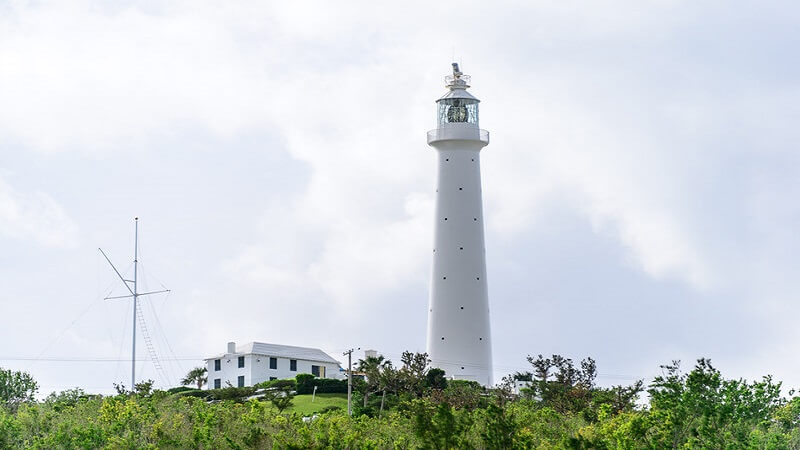 PC: flickr.com
Gibbs Hill Lighthouse dates back to 1844 and has played an important role in the island's history. As it welcomes you with spectacular views from the top, climbing 185 steps to reach the top of the lighthouse will be worth all the efforts. So, when you are looking for things to do in Southampton Bermuda, do include Gibbs Hill Lighthouse on your list.
5. Go underground and visit the Crystal Cave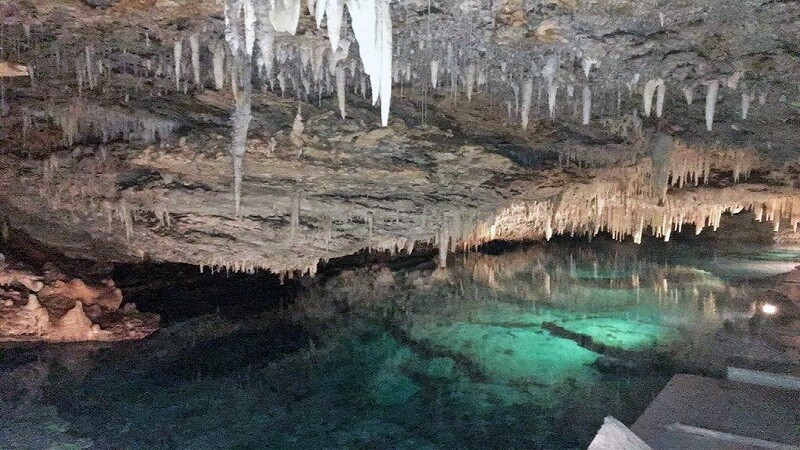 PC: flickr.com

Even though there are more than a hundred caves on Bermuda, the fascinating Crystal Cave is among the top places to visit in Bermuda. An ancient site discovered only a century ago, this cave will cast a magical spell on you with its azure blue pools and incredible crystal formations. This underground gem will be the highlight of your Bermuda trip.
6. Go shipwreck diving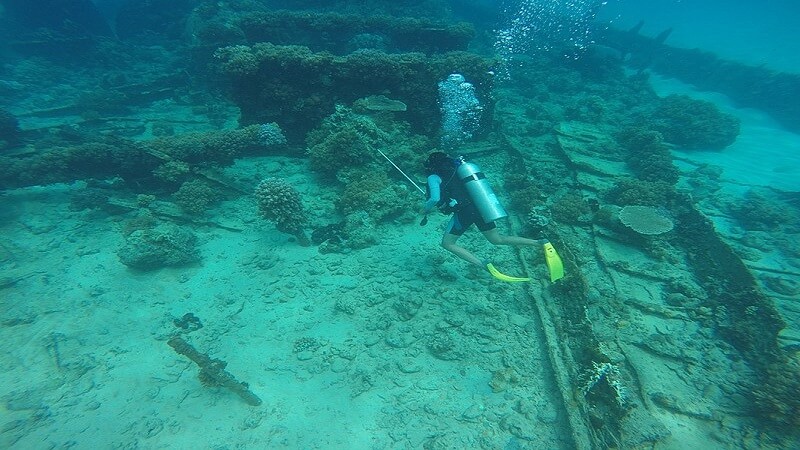 PC: wikimedia.org
Dive deep and uncover the secrets that shipwrecks around Bermuda are hiding for centuries. The list of Bermuda shipwrecks includes sites like the Cristóbal Colón, the Mary Celestia, Two Tubes, Minnie Breslauer, and Hermes. When you go underwater, you will understand why Bermuda has been notoriously known as the shipwreck capital of the Atlantic Ocean.
7. Spend some time at Bermuda Aquarium, Museum, and Zoo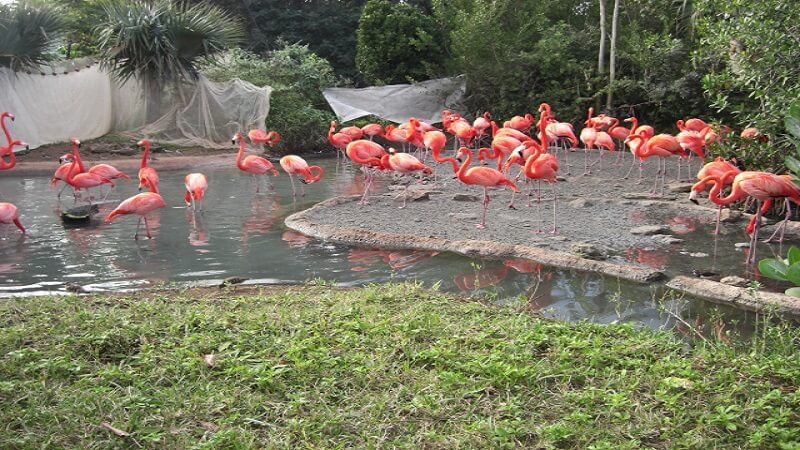 PC: flickr.com
Bermuda Aquarium, Museum, and Zoo, popularly known as BAMZ, combines the best of different facilities. Home to more than 200 fish species, Caribbean pink flamingos, green sea turtles, and harbor seals, it also has a natural history museum with extensive exhibits on the premises. With so many things to do in Bermuda with kids, BAMZ is a must-visit in Bermuda.
8. Tour the Walsingham Nature Reserve and Blue Hole Park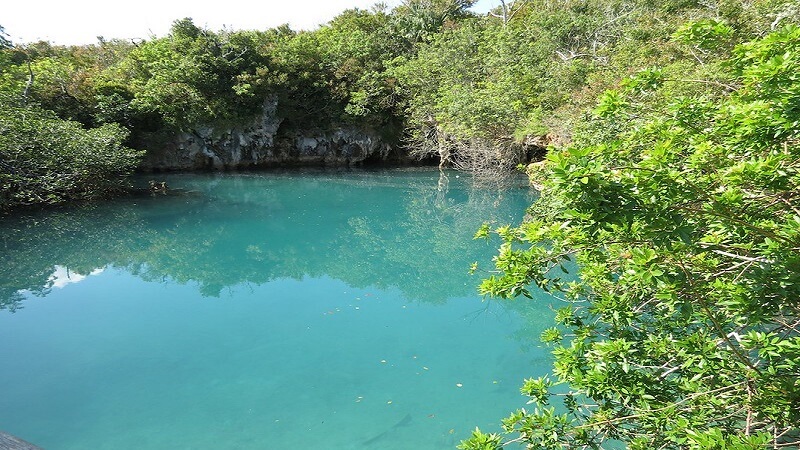 PC: flickr.com
An absolute must on your list of things to do in Bermuda, this 12-acre Walsingham Nature Reserve will take your breath away with its pristine beauty. It is locally known as Tom Moore's Jungle and has everything from blue pools and grottos to lush forest trails and meadows. An ideal place to get away from all the chaos, do include Walsingham Nature Reserve and Blue Hole Park in your itinerary.
9. Hike along the famous Bermuda Railway Trail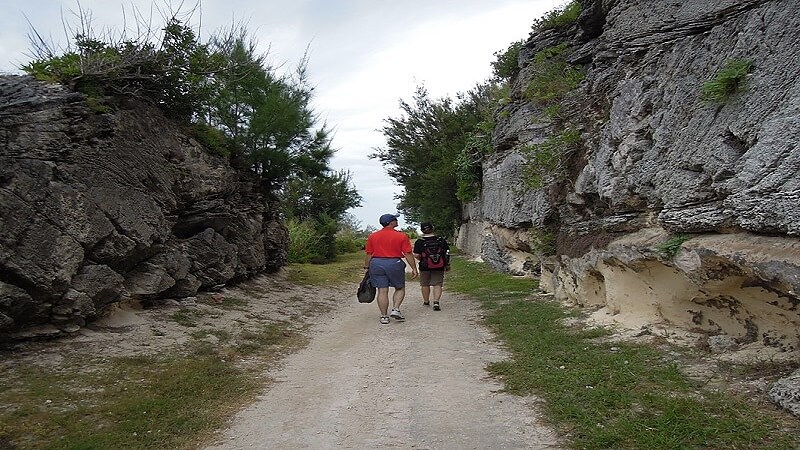 PC: wikimedia.org
Rent a cycle or walk along the Bermuda Railway Trail to immerse yourself into Bermuda's history and nature. This 18-mile trail has been divided into 9 sections and takes multiple days to cover the entire distance. But, you can opt for separate sections depending on your physical fitness and make the best of your time exploring Bermuda Railway Trail.
10. Plan a visit to Ocean Discovery Centre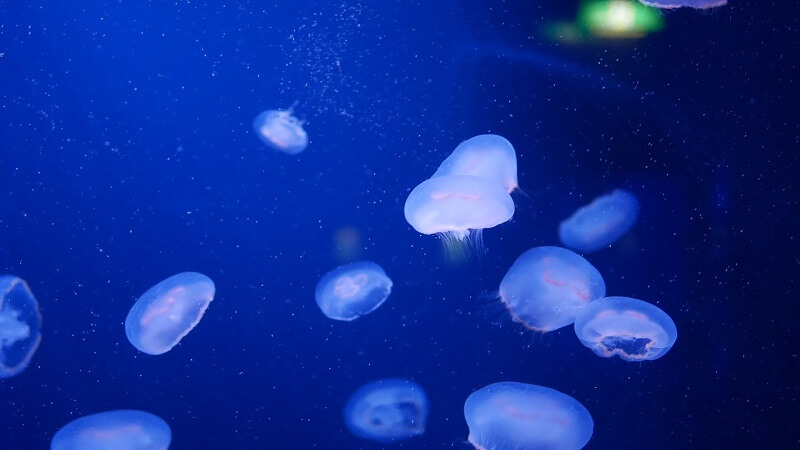 PC: needpix.com
Fascinated by the mysterious Bermuda Triangle? Want to understand what the sea is hiding in its darkest corners? Visit the Ocean Discovery Centre located at the Bermuda Underwater Exploration Institute and be a part of different interactive exhibits. Those who are looking for unique things to do in Bermuda will find this centre an exciting place to be!
11. Take a stroll on the Front Street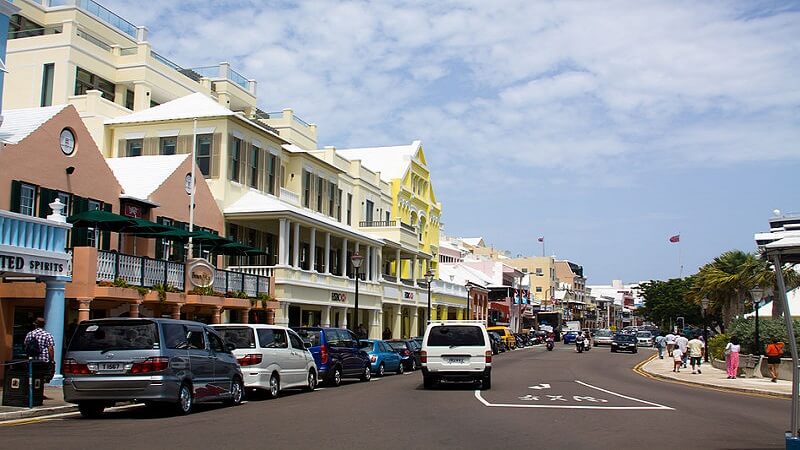 PC: wikimedia.org
Front Street is a lovely waterfront promenade located right in the heart of Hamilton city. Perfect for shopping in Bermuda, it has different shops where you will find interesting souvenirs. With several bars, pubs, and restaurants lining this street, it has also become a popular spot for being a part of the nightlife in Bermuda.
12. Witness the natural beauty of Spittal Pond Nature Reserve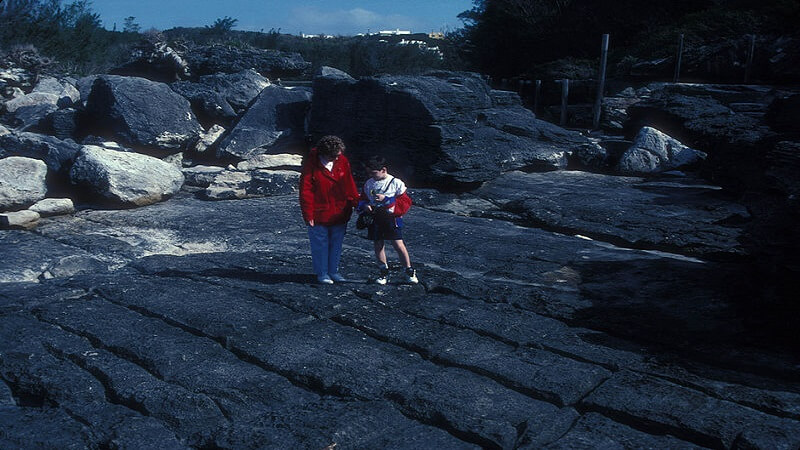 PC: wikimedia.org
There are many outdoor places to visit in Bermuda and Spittal Pond Nature Reserve definitely ranks on top of that list. A treat for nature lovers and bird-watchers, 60 acres of this natural beauty are known for its dramatic landscapes. It has several small trails lined with flowers and tropical plants to take you to an unusual limestone pavement formation known as the Checkerboard.
13. Step back in time at the Fort St. Catherine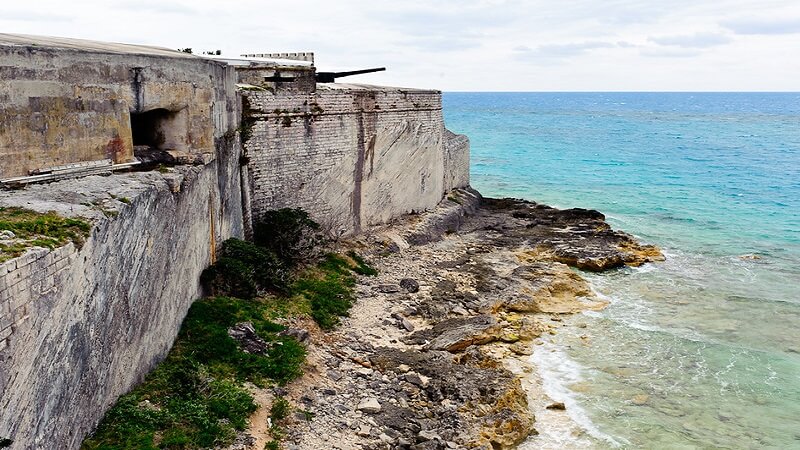 PC: flickr.com
When it comes to historical places to visit in Bermuda, Fort St. Catherine steals the top spot. It dates back to the 1610s and has been rebuilt 5 times throughout the centuries. Today, it has been converted into a museum where antique weapons are showcased. It is a must-visit place for history buffs.
14.Take a free guided tour at Bermuda Botanical Garden
PC: wikimedia.org
Bermuda Botanical Garden is spread over 36 acres and has a rose garden, kitchen garden, butterfly garden, maze section, and an aviary on the premises. The specially developed sensory garden is the highlight of this point of interest in Bermuda. The best part about this garden is that it hosts a 90-minute free guided walking tour on Tuesdays, Wednesdays, and Fridays.
15. Swing a stick at Port Royal Golf Course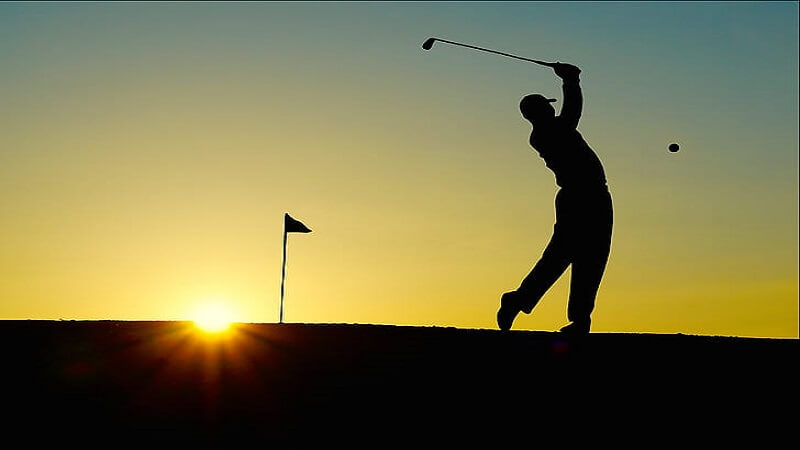 PC: nicepik.com
If you are interested in golf in Bermuda, then Port Royal Golf Course should be included in your itinerary. It has become one of the best golf courses in Bermuda with its challenging landscapes and spectacular ocean views. Book your tee time in advance and enjoy your game.
Plan your visit with all these things to do in Bermuda and you will have a great vacation!