15 Things to do in Jamaica
* Disclosure: This post may contain affiliate links, which means we may receive a commission if you click a link and book something (there is never any extra cost to you for using these links).
If you are wondering whether it is safe to travel to Jamaica, then know that it is one of the countries that has not been hit by the Coronavirus epidemic. No cases of COVID-19 are detected in Jamaica till this date. The authorities in Jamaica are taking all the steps to not let COVID-19 spread in the country and it is recommended to take precautionary measures while visiting Jamaica. Also, we suggest that you check flight operations to and from Jamaica as they might be affected amidst the virus outbreak.
Note: The Coronavirus statistics mentioned in this article are based on the updated reports available on March 3, 2020. These figures will be updated depending on how the outbreak unfolds.
The nature-replete land of Jamaica is anything but boring. People who have visited it will certainly attest to that. From lavish sandy beaches to myriad waterfalls, culture dynamics, vivid festivals and a history that is worth checking out, Jamaica can be anything or everything for a traveler seeking escape from the city. In fact, summer here is a like crazy mishmash of excitement, fun, and serenity that is ought to be experienced at least once!
Jamaica is a gem that is meant to be explored, especially if its summer! Here are the top 15 things to do in Jamaica in Summer to make the best of it. Check them out!
1. Capture the Dramatic Sunsets on Seven Mile Beach, Negril
If there is one thing that makes Carribean so desirable, it is its stunning over the top beaches that drip with serenity and allure. Though there are many on the island that exudes this ethereal charm, there is something entirely different about its popular seven-mile beach. Soft foamy sands melting under one's feet, turquoise waters crashing in waves and a chilled crowd, add in the world-class amenities and fine dining options and you got the perfect recipe for fun! Its exaggerating parties only accentuate the factor more, leaving a lasting impression on anyone visiting the place! It is great for shopping too!
2. Go for wine tasting in Appleton Estate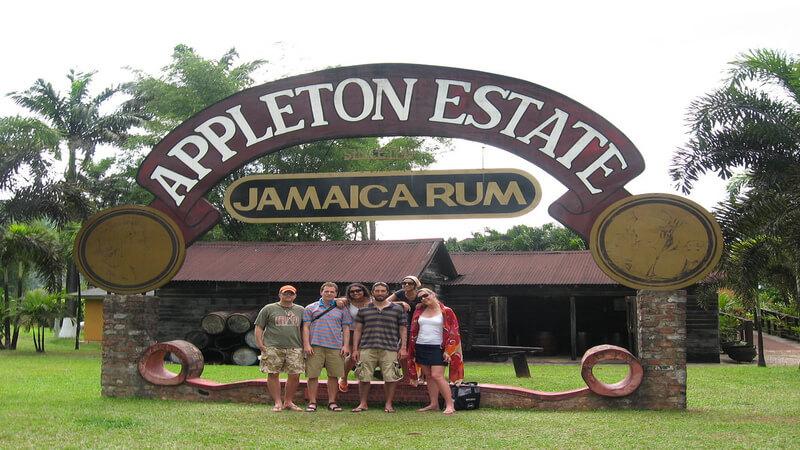 PC: Xeusy/flickr.com
Talk about the best things to do in Jamaica and you just cannot miss out on Appleton Estate. Leisurely settled in Nassau Valley of South Coast, the place is a paradise for rum lovers. You can literally get schooled on all the nuances on rum making here! The place organises regular tours for visitors where they can walk around the vineyards and learn about the different rums available here. After a delicious wine tasting session, have a hearty talk with the instructor who will fill you in on the history of Appleton that was brilliantly established decades ago!
3. Delve into nuances of Bob Marley's life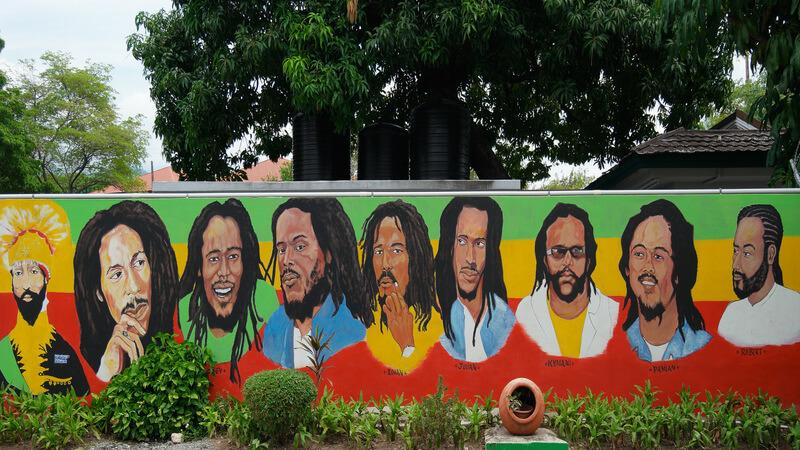 PC: Barney Bishop/flickr.com
Just imagine seeing Bob Marley up & close. Seems like a distant dream right? It isn't! Not in Kingston's Bob Marley Museum where a hologram of Bob Marley adorns the space, providing the opportunity to see the artist in real. Along with that, one also get plenty of infographics on his life history and career. I, myself being a huge fan of his, would definitely recommend this to any art lover or music fan. Learn more about how he lived and what inspired him to write such amazing songs. A round tour around the museum (which was also Bob Marley's home!) is about 75 minutes long where you can check out the items (platinum discs, iconic stage outfits and more!) displayed here.
4. Go on a shopping spree in Jamaica Avenue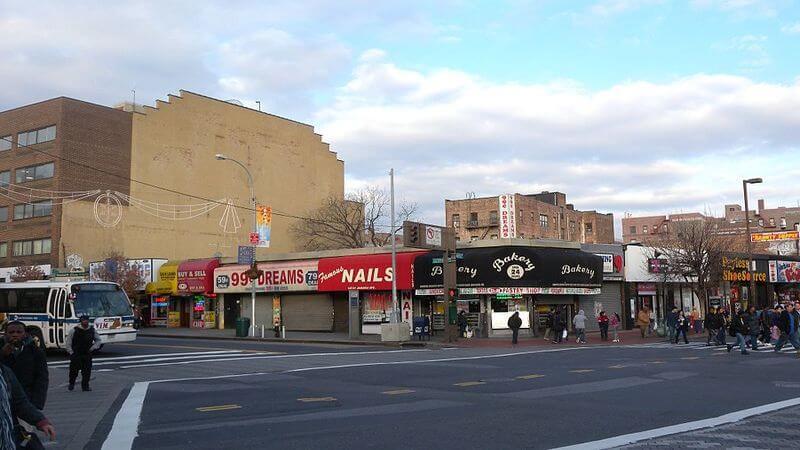 PC: Wikimedia Commons
Shopping lovers, I hear you! Looking for some amazing bargains in Jamaica? Head to Jamaica Avenue which is the heart and soul of shopping scene here. Settled in the Queens, the place accommodates a whole variety of shops and items including apparel, electronics to entertainment, food joints and what not! Think of anything and rest assured to get it here! If that's not enough, venturing a little further will lead you to Farmer's Market where you can find some fresh produce from the farms. Although the market only opens on Friday and Saturday, hence make your plans accordingly!
5. A hiking adventure in the Blue Mountains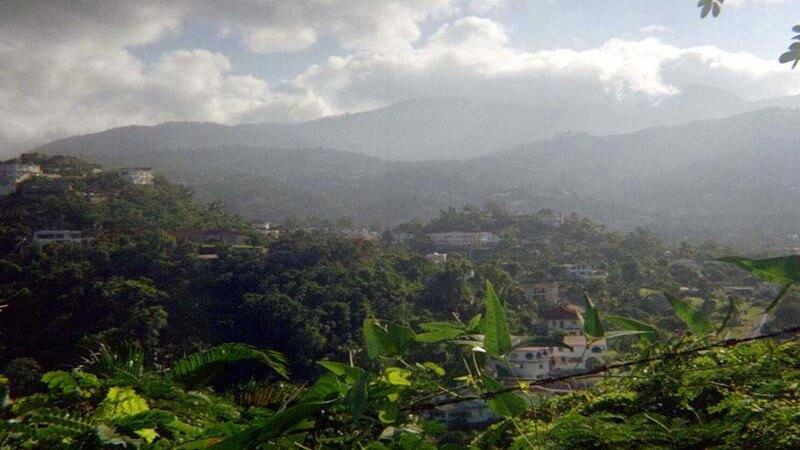 PC: Wikimedia Commons
Adventurous souls certainly won't be disappointed here! Blue mountains, being the highest peak in Jamaica, makes sure that you are getting the necessary adrenaline rush you want. The place is home to myriad trails making it one of the best places to hike. Not to mention the amazing views that are seen from here! Come on a fine sunny day and you might even get a glimpse of the beautiful coastline of Cuba! Wondering why it is called 'The Blue Mountains'? It is because of its peaks that are often covered in blue heat haze giving it the similar appearance. Nature lovers and shutterbugs are often seen venturing around, thanks to its vivid terrain.
6. Interact with dolphins at Dolphin Cove, Ocho Rios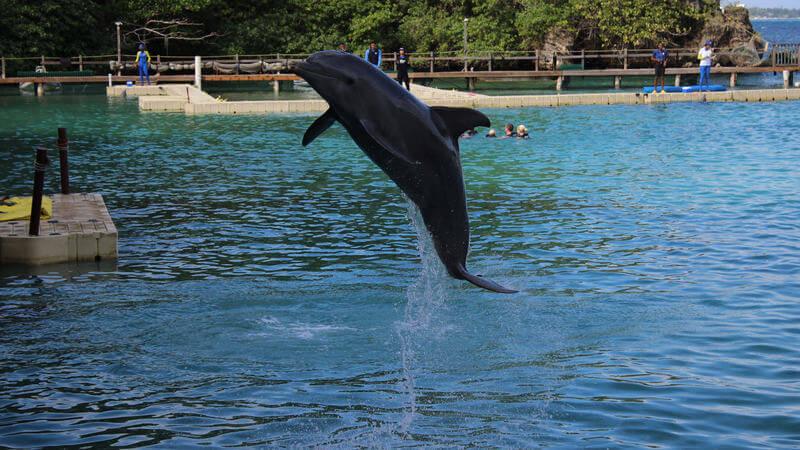 PC: Chad Sparkes/flickr.com

Summer has a certain laid backness to it which is often evident in visitors lounging around. But, what to do when you have a better option than that? The Dolphin Cove in Ocho Rios is what I am talking about! The place let you befriend dolphins and play with them till your heart's content. Not only that, it also has a variety of other sea animals inhabited here. Just imagine swimming along those chirpy marines in the Caribbean Sea and spending a day enjoying numerous fun activities. Full of natural wonders, a dip in its waters can be a life changing experience for you.
Must Visit: Family Reunion Locations
7. Feel the adrenaline rush at Jamaica Race Driver's Club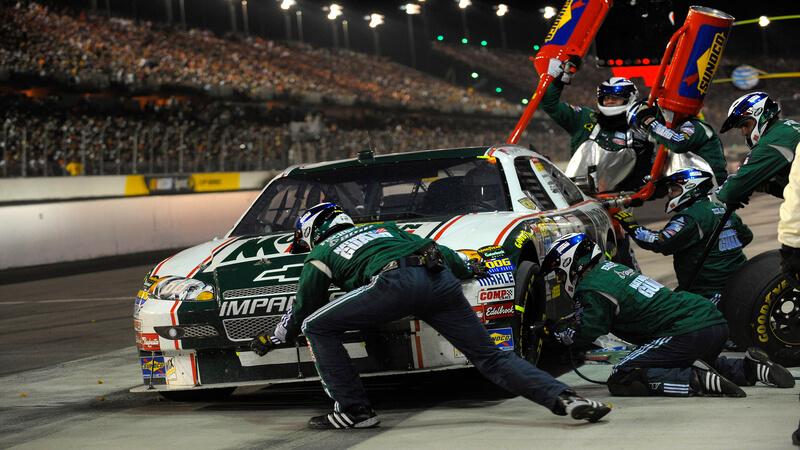 '4 Days of Speed', yes that's what they call it here. Don't get it wrong! It is not a name of Hunter S. Thompson novella, rather it's a racecar competition where daredevils put their life in danger to pursue their passion for speed. The competition was started in 2003 and has been a craze in the country ever since! Much like NASCAR, apparently a little rougher and nasty, Jamaica Race Driver's Club invites anyone who loves the thrill and rush of cars. Currently, there are around 80 drivers who are registered here and participate on the regular basis. Come with plenty of water as you will need them keeping your throat sound while hollering for your favourite teams!
8. Seek the paranormal in Rose Hall, Montego Bay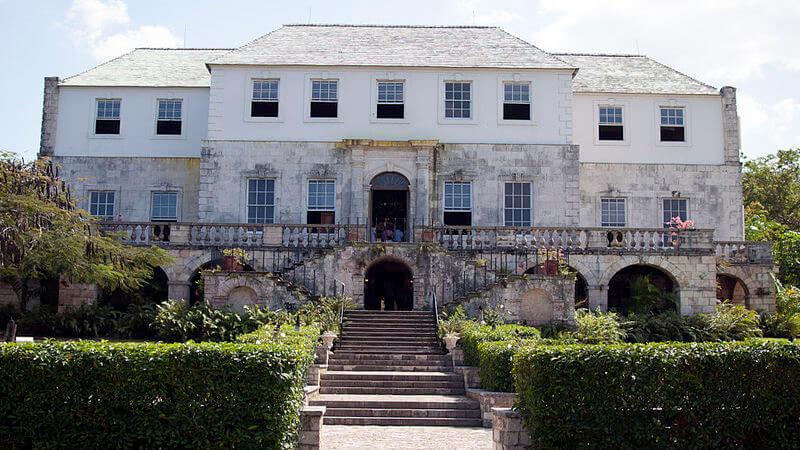 PC: Wikimedia Commons
Interested in mysterious and unknown? You will definitely love Rose Hall in Montego Bay! The place was established in 1770 and has been a centrepiece of rumours and spooky stories ever since! Legend has it that the place was once inhabited by Annie Palmer, a white witch who practised voodoo here. Apparently, her spirit still lingers around, ready to attack anyone who disturbs her peace. Of course, these are just stories (or maybe not?!), but you can definitely find that out on your visit here. Spread over an area of 6,000 acres, it is great for ghost hunting endeavours with options like days trips and candlelit night tours. So what do you think, brave enough?
9. Discover the history of Jamaica in King Manor Museum/Rufus King Park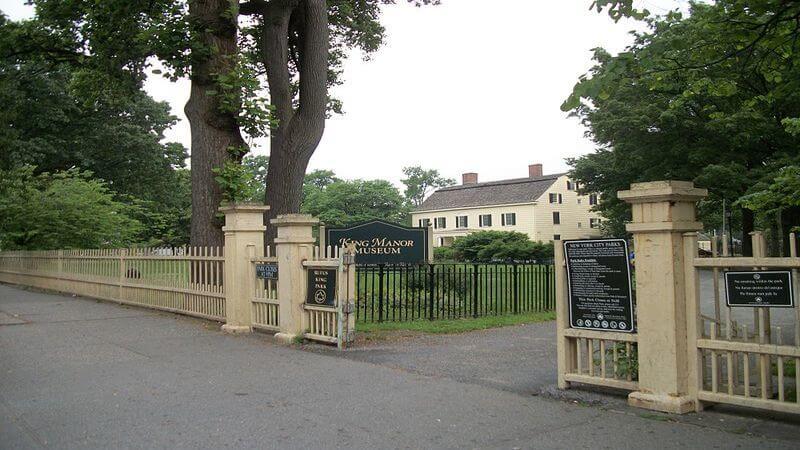 King Manor is famous for its great historical significance. History lovers flock to this museum to learn more about the Rufus King, whose legacy has been put on display here. Rufus King was a Harvard graduate who along with his sons fought in the anti-slavery movement. A national hero, Rufus King and his life is still an intrigue for peeps. Many artefacts related to his life are displayed here. If you are visiting with family, it might be a great opportunity to learn about the brave king. Innovative presentations, active lectures, public programs, various means are employed to get through with the audience. Stroll through the house and brush up your knowledge on the Civil War and Slavery Abolition Movement of America.
10. Roy Wilkins Recreation Center - For a perfect family time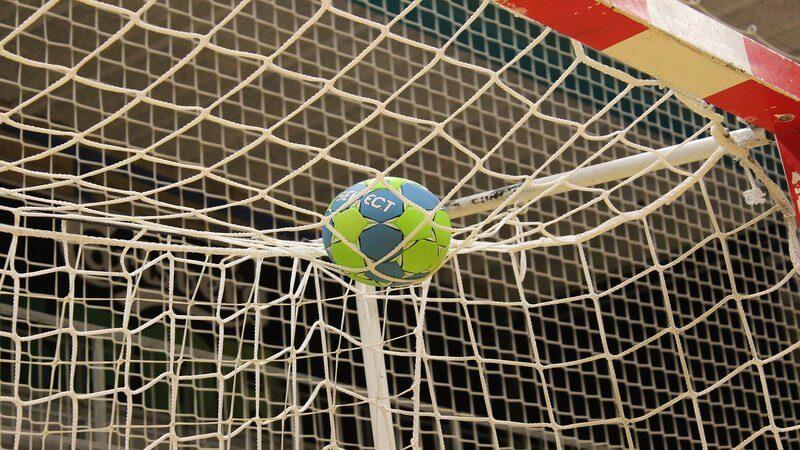 The place got its name after the famous civil right activist- Sir Roy Wilkins and is considered to be the finest recreational centre around. There is no dearth of things to do here! Go for indoor activities like handball, basketball and swimming or play outdoors on the cricket field and all-purpose playground, you will surely be having a lot of fun here. To match up to the quantity is the quality of offerings in the form of free wi-fi facilities, a 425-seat theatre and more. There's a vast green park as well for those who are like take a stroll or two once in a while. Spanning an area of 53 acres, it is a perfect place to go camping with the family.
11. Get one with African Culture in The Afrikan Poetry Theatre Inc.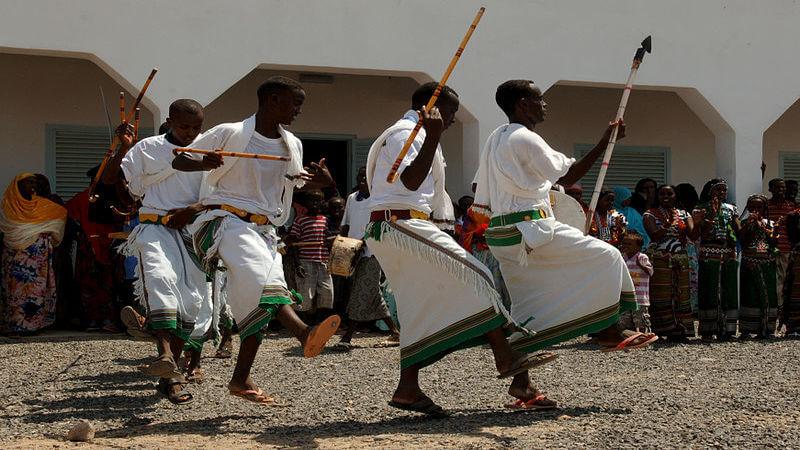 Those who have artistic inclinations will find this place to be a gem. Established in 1976, The Afrikan Poetry Theatre is a melting hotpot of cultural and social activities. Initially, it was a small music theatre group with a lot of poetry and musicals in it, but today, it is one of the most frequented spaces in Jamaica, specially for youths who come here to express themselves and groove on the beats of live music and jazz performances. The theatre also hosts events on regular basis including competitions, fashion shows and conferences, that goes well alongside the artistic workshops held here. There is no doubt that the place brims with cultural affluence and you will definitely be experiencing new thing while navigating through it.
12. Floyd's Pelican Bar, Negril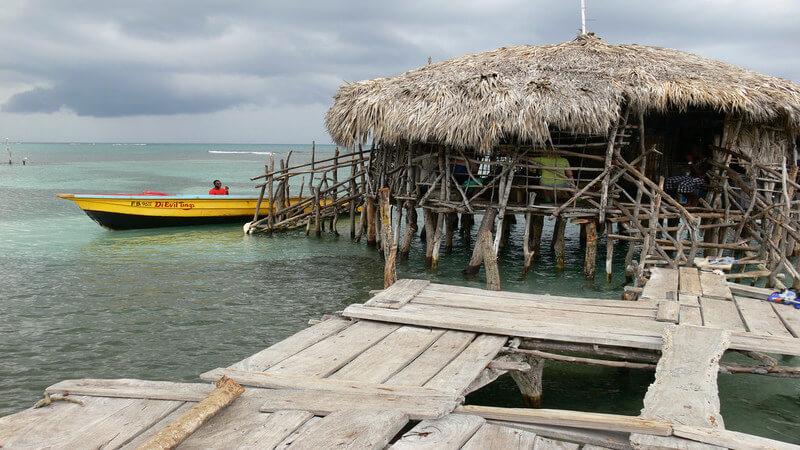 PC: Alfred Moya/flickr.com
What makes this bar in Negril truly unique is the essence of the place. Unlike other country brew joints, it is settled amidst the Caribbean Sea, about a mile off of the coast, overlooking the striking views of blues. On the first look, it might not seem much with its old dwelling like appearance as a rickety wooden shack, but believe me, the place beholds more experience than you can imagine. Just think about the starring views of the surrounding, accompanied by good music, cold beverages, and amazing food! Not only that, the unique decor and cool vibes propels a level of comfort that makes sunning and swimming here an out-of-the-world experience!
13. Bask in Surreality of Glistening Waters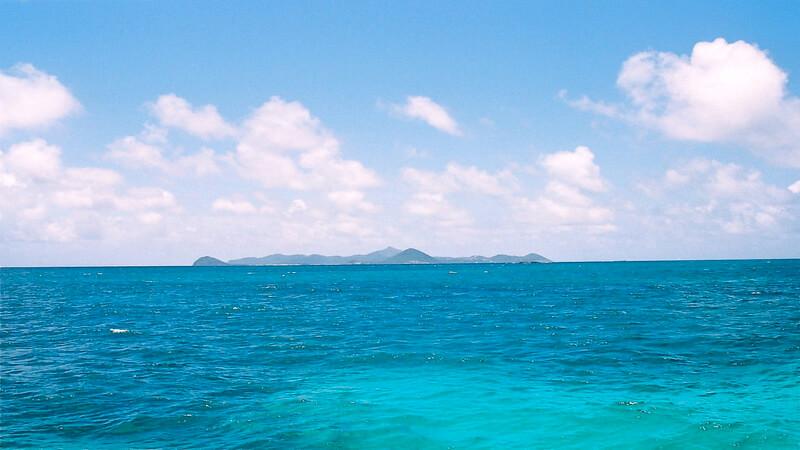 PC: Patrick Nouhailler/flickr.com
Easily understandable by the name, Glistening Waters is one of the less known amazing activities in Jamaica that you might want to add to your wishlist (in fact, you must!). The place is a five minutes boat ride away from an old school marina near Falmouth where the water glistens in bright greens and blues in the night. Apparently an aftermath of the phenomenon of bioluminescence, it is nonetheless an ethereal experience for anyone witnessing it for the first time. On reaching the place, ensure to take a dip into its shallow waters and the magical experience will almost bind you for a memorable ride!
14. Watch crocodiles on your Black River Safari Tour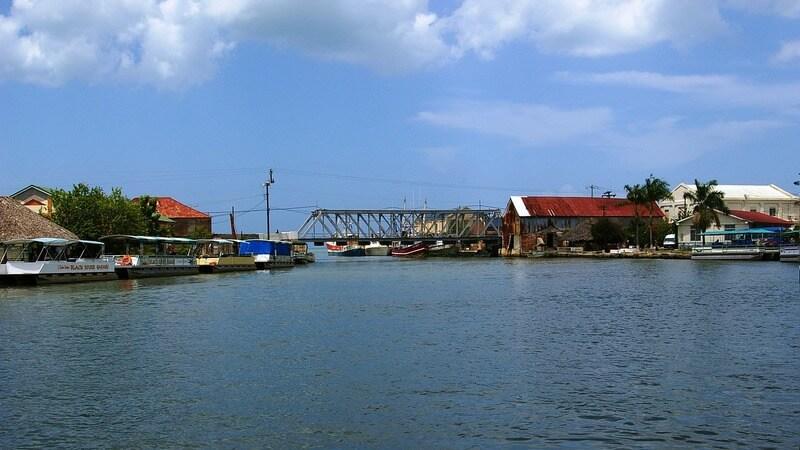 Watching a wildlife in the zoo is nice, but when you watch them in their own habitat, it is a difference experience altogether. Try the popular Black River Safari Boat tour and see for yourself! The exciting boat ride spans the entire Black River, which is also the longest river in Jamaica and home to many friendly crocodiles. There will be a guide who will inform you about the history and wildlife of the place. Frequent sights of the varied animals and birds make it quite an engaging affair. The scenic surrounding, unique American Crocodiles, more than hundreds of birds and land that is untouched, if nature is what you are looking for, look nor further. In addition, the locals (mostly fishermen) are quite intriguing and offers tricks on canoeing in the place.
15. Unravel the stories of Port Royal- The Sunken Pirate City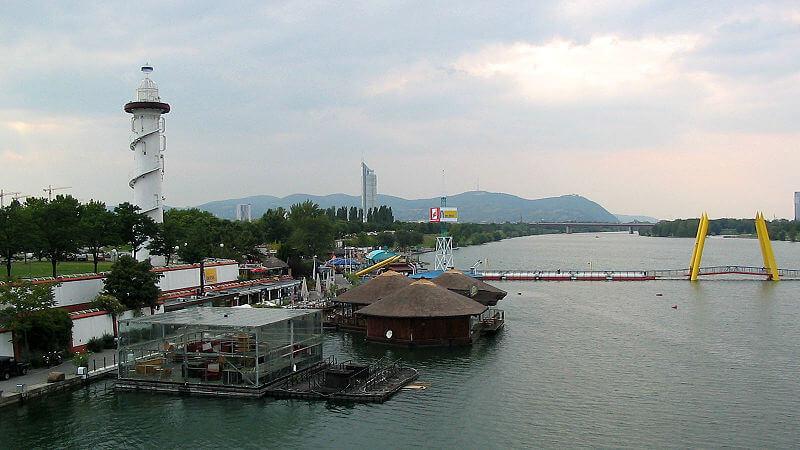 PC: Wikimedia Commons
The Sunken City, as the name exhibits, is a fallen city that took the brunt of the horrifying earthquake in 1692. Today what is mere ruins, was once titled as 'the most wicked and sinful city in the world' famous for its booze, pirates and red light areas. Many believe that it was a kind of retribution the city made for its lewd behavior. Nonetheless, it is a place for great interest among historians and even been declared a National Heritage Site IN 1999. Special permission from the government is needed to dive into the restricted area. If you wish to know further about the city, head to the Museums of History and Ethnography which has exhibits on items recovered from the sunken city over the years.
There are many other places that are equally enticing and a must-visit in Jamaica. Some honorable mentions would be the Jewel Lagoon Water Park in Runaway Bay, Emancipation Park in Kingston and famous outdoor places in Ocho Rios like Margaritaville, Konoko Falls, and Dunn's River Falls. The Dunn's River Falls, particularly, is great for visits thanks to its awe-inspiring views. Go for one (or all) if you are looking for a quiet retreat!
The wonderful land of Jamaica has plenty of opportunities for explorers. Refer the list above and venture into those untouched lands for one of the best trips of your life!