Best Things To Do In Romania
* Disclosure: This post may contain affiliate links, which means we may receive a commission if you click a link and book something (there is never any extra cost to you for using these links).
If you are wondering whether it is safe to travel to Romania, then know that it is one of the countries that has been hit by the Coronavirus epidemic. 3 cases have been detected in Romania till this date. While the authorities in Romania are taking all the steps to contain the spread of COVID-19, it is recommended to take precautionary measures while visiting Romania. Also, we suggest that you check flight operations to and from Romania as they might be affected amidst the virus outbreak.
Note: The Coronavirus statistics mentioned in this article are based on the updated reports available on March 3, 2020. These figures will be updated depending on how the outbreak unfolds.
Rugged mountains, lush green hills, majestic castles, and medieval towns - you will find it all in Romania. But that's not all to it. The Balkan country is dotted with some exceptional phenomenons that are mind-boggling. A memorable trip to Romania would be when you visit its castles, wander across its countryside, sunbathe on its beaches, gorge on its delicious food, enjoy its festivals, and taste its nightlife. And what more, Romania awaits to be visited by adventurers. Here are 12 of the best things to do in Romania that will let you enjoy a quintessential trip to a European country. Also, read till the end, for the last 3 places will make you pack your bags and leave for Romania sooner than ever.
1. Step into the land of fairytales, visiting the stunning Romanian castles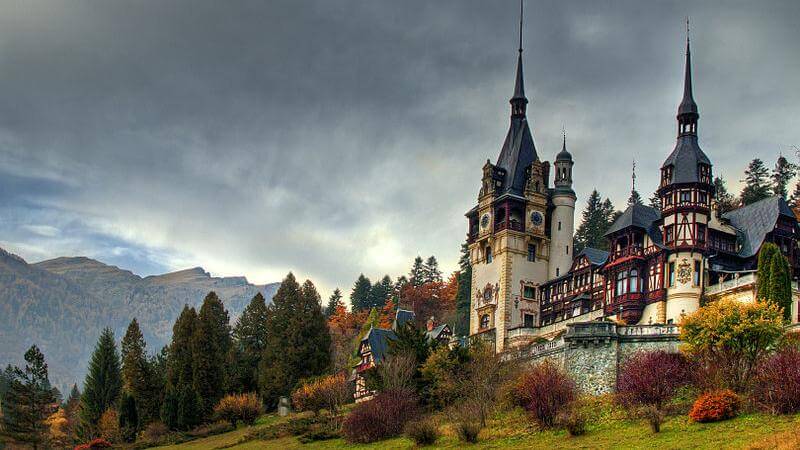 Image Source: wikimedia.org
Visit the Romanian castles and you will meet the rich history and grandeur of Romania. The castles are a reflection of that time in Romania when wars were fought valiantly and mighty kingdoms had bowed to forfeits. While the Corvin Castle astonishes you with its grandeur, the simplicity of the Fagaras Castle will win your heart. Not to forget are the Peles Castle and Bran Castle that boast to be amongst the best castles in Romania.
Take a private day-trip to the castles of Transylvania from Bucharest.
2. View the Romanian Heritage through its UNESCO sites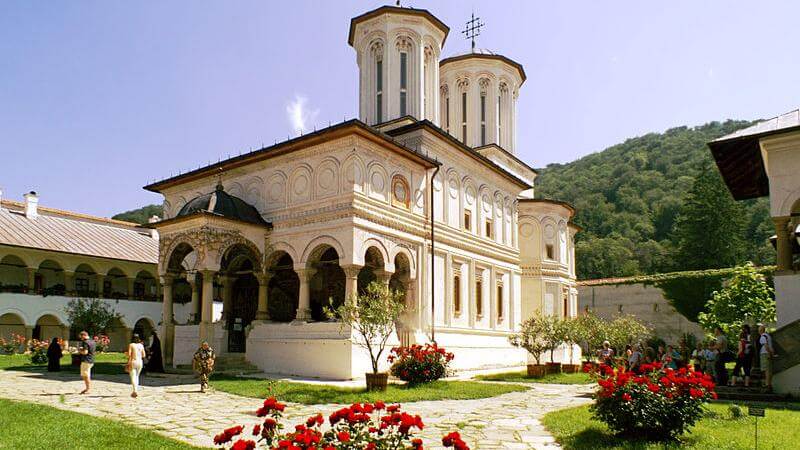 Image Source: wikimedia.org
Romania is a proud home to a total of eight UNESCO sites that mirror the rich heritage of this Balkan country. Visiting these World Heritage Sites should be in your list of top 10 things to do in Romania. Monastery of Horezu, Medieval fortified churches of Transylvania, Historic Center of Sighisoara, Painted Monasteries of Bucovina, Wooden Churches of Maramures, and Dacian Fortresses of the Orastie Mountains (Sarmisegetusa Regia) are the much-popular heritage sites of Romania. Although not listed as UNESCO World Heritage Sites, you must also consider visiting the monasteries in Romania.
3. Enjoy a beach-y vacation in the Balkan country of Romania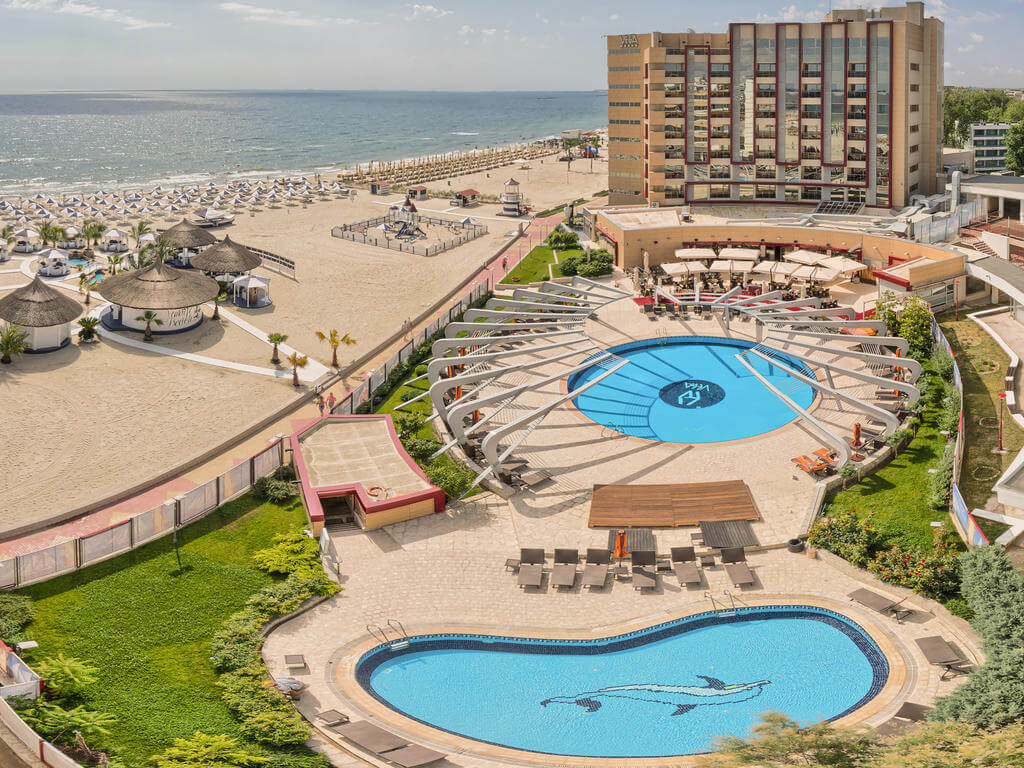 Image Source: booking.com
Starting from the Danube Delta in the North to the Bulgarian Black Sea Coast in the South, Romania has this stretch of beautiful Black Sea Resorts along the coastline. These are just right for all you "Vitamin-Sea" craving babies out there. Only a short while away from Bucharest, the capital of Romania, these seaside resorts are yours to have a relaxing vacation. Not to forget are some of the wild beaches in Romania such as Plaja Vadu, Plaja Corbu, and Plaja Gostinu where you may go and build your own castles, swim in the waters, feel the salty breeze, and indulge in a number of water sports.
Get the best deal on the Romanian Black Sea Resorts Now
4. Explore the adventurous side of Romania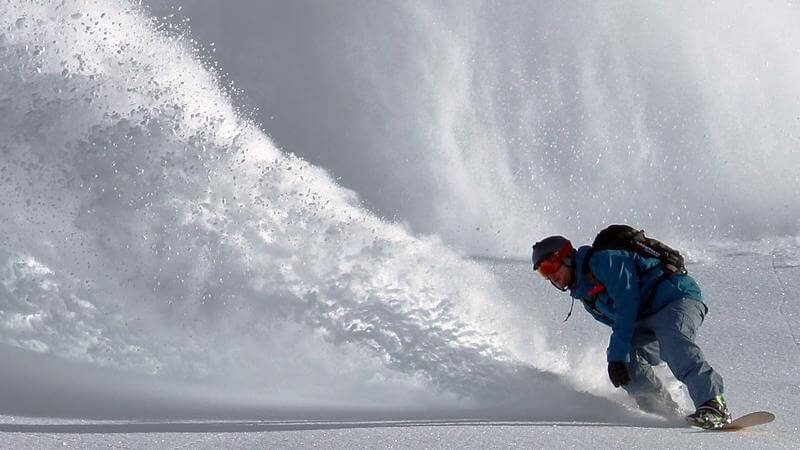 Image Source: pixabay.com
Romania is blessed with picturesque landscapes. From rugged mountains and glacial lakes to numerous snowy slopes and cascading waterfalls, all these make Romania a playground for the adventure lovers. The mountains have lovely trails that give a call to the beginner as well as the expert trekkers and then there are those slopes that let you go swooshing down the snow. Besides, you can always go off-roading to wonder at the breathtaking scenery of Romania.
Did you know - Romania is one of the cheapest skiing destinations all over Europe, making it popular amongst the winter sports lovers?
5. Roam the Romanian cities and wander through its medieval villages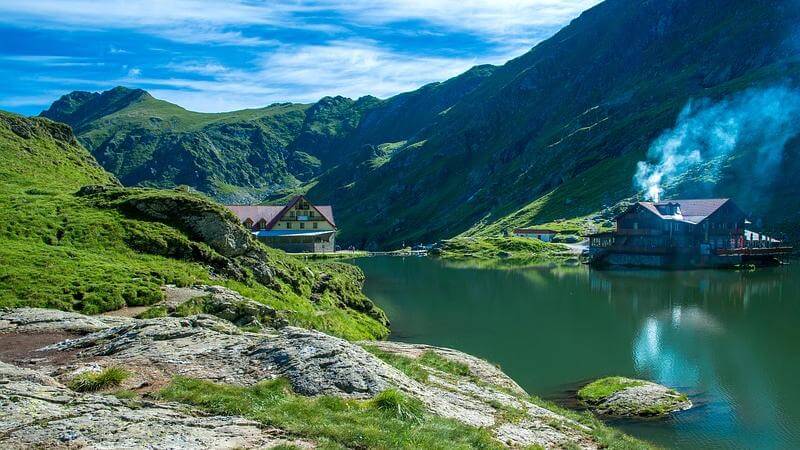 Image Source: pixabay.com
One of the top things to do in Romania is experiencing its city-life. With thriving cities such as Bucharest, Timișoara, Cluj, Brasov, and Iași, you will never run out of options when looking for a metropolis destination in Romania. While these cities will let you see the modern side of Romania, wandering through its medieval villages will let you bask in its culture and traditions. Visit one of the 18 villages in Transylvania or be awed by the Romanian countryside as found in Bucovina. From traditional cuisines to customs that have been passed from generation to generation, you will get to taste it all here in these villages.
6. Observe the wild by visiting the national parks of Romania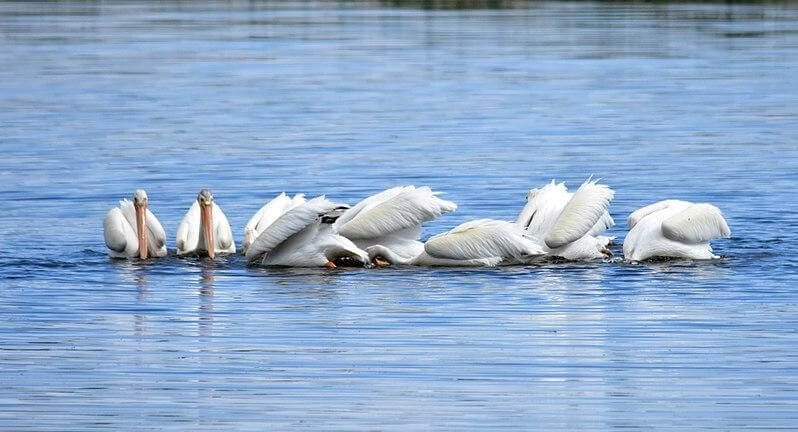 Image Source: wikimedia.org
Romania has a total of 14 national parks, all of which are uniquely home to mountains, meadows, rivers, lakes, waterfalls, and caves. Be it Buila-Vânturarița which is the smallest of the Romanian national parks and yet home to numerous plants and animals or be it Călimani where you would spot the most indigenous wildlife like the lynx, wild cats, deer, and brown bear. But, of all the national parks, it is the Danube Delta that allures the wildlife lovers. This place is a paradise for the bird watchers and a treat for those who wish to be surrounded by nature.
7. Experience the merriment of Romanian Festivals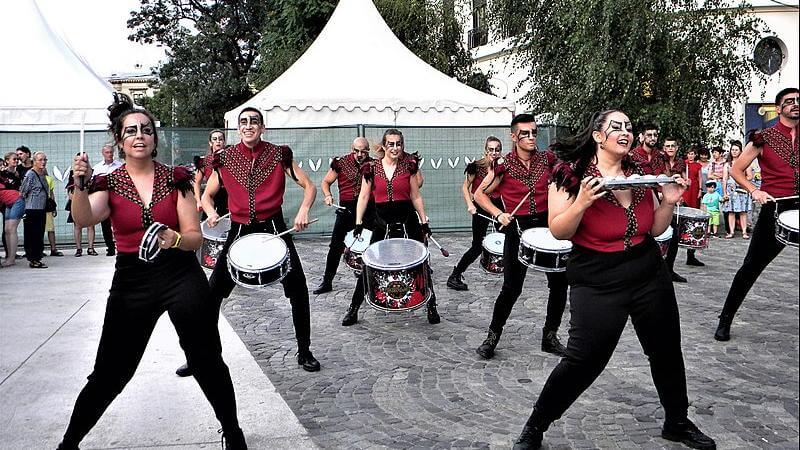 Image Source: wikimedia.org
Plan your trip to Romania around its festivals and you will see how this country strongly and beautifully abides with its traditions and customs. You will notice that this Balkan country finds its joy in celebrating everything in life. Right from observing religious holidays to acknowledging the change in seasons, the people of Romania have a dedicated festival for everything that marks our lives. A few of the festivals that you should attend include The Traditional Crafts Fair in Bucharest, The Maidens' Fair or Targul de Fete, the Sambra Oilor, Wine Making Festival, and the Halloween in Transylvania.
8. Treat your tastebuds with delicious Romanian cuisines
To excite the foodie in you, Romania has plenty of culinary attractions. You will find the Romanian dishes to be influenced by the Austrian, Greek, German, and Hungarian cuisines, and yet they hold a taste of their own traditional style of cooking. Right from their very common porridge mămăligă to their national dish called sarmale (Romanian stuffed cabbage), the Romanian dishes will take you on a lip-smacking gastronomical journey. And don't forget to taste their Papanaşi which is a doughnut-like fried or boiled pastry that has oozing cheese and is laden with sour cream and sour jam as toppings.
9. Have a blast as you taste the nightlife of Romania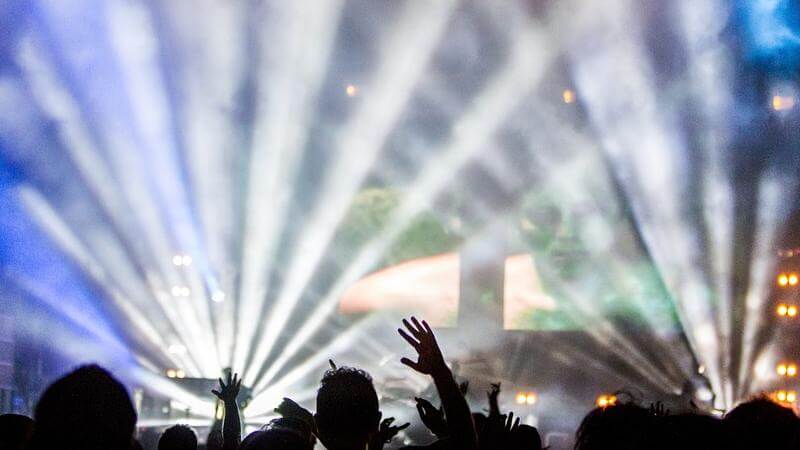 Image Source: pixabay.com
Romania is definitely a destination for all those who love the outdoors, but with Bucharest up its sleeve, the country is also gaining popularity amongst the party animals and the nightlife nocturnals. The capital of the country is undoubtedly the capital of entertainment too. With bars, cafes, and nightclubs, there is no dearth of places to let your hair down and shake a leg in Romania.
Now let us take a look at 3 such attractions in Romania that demand to be on your trip plan!
10. Salina Turda - A salt mine with an amusement park at its depths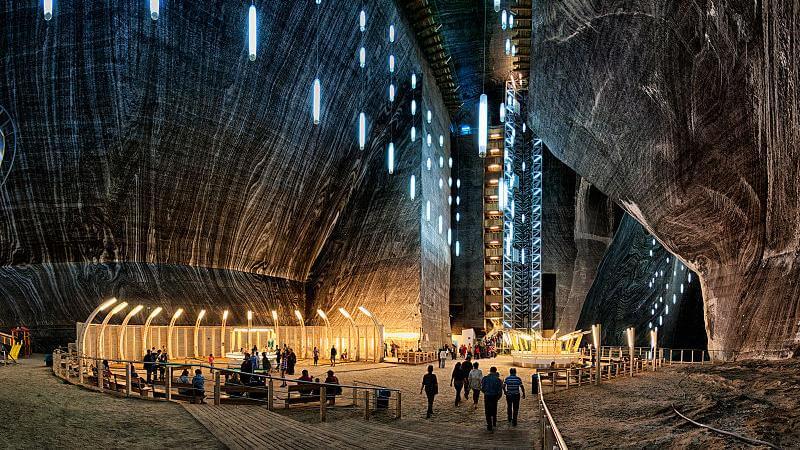 Image Source: wikimedia.org
Would you ever imagine a massive salt mine having a Ferris Wheel underground? Would you believe that a salt mine in Romania allows you to row a boat on an underground salt lake? Well, that is Salina Turda for you! Very popular amongst families, this is the place where knowledge meets entertainment. Through the museum, you get to understand all about salt minings and the amusement park leaves you entertained to the core.
11. Mud Volcanoes in Buzau - The most-photographed place in Romania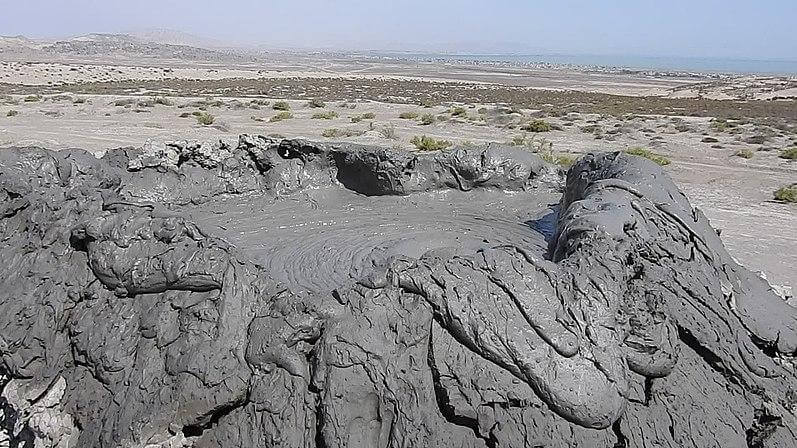 Image Source: wikimedia.org
These are no common volcanoes that you hear about. These are muddy volcanoes located near Berca and Scortoasa localities in Buzau county and are a nature reserve. This unique phenomenon is formed when the gas that is about 30,000 deep underground passes through a clay region and water to push them to the surface and form small cones that resemble volcanoes. Although these muddy volcanoes are found in other parts of Romania too, the ones in Buzau are on a large scale.
12. The Living Fires of Buzau - Watch what's an eternal flame really is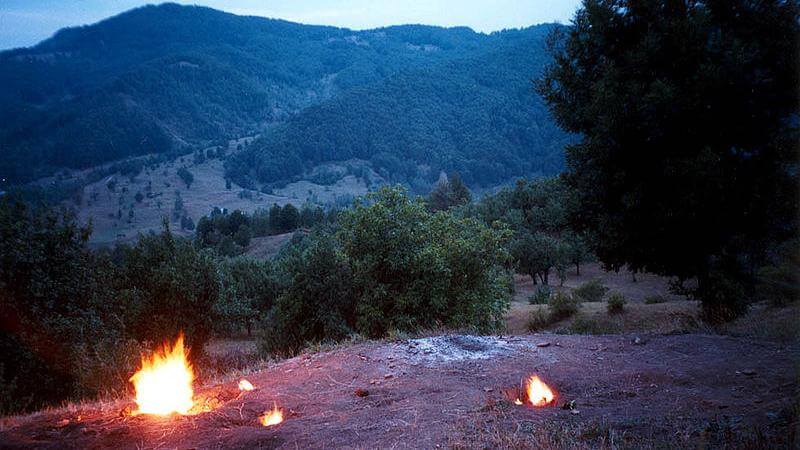 Image Source: wikimedia.org
While you are in the region of Buzau, you might as well observe another fascinating phenomenon here - that of the living fires. This phenomenon occurs due to the gas emission through the cracked surface of grounds, generating fire that rises as high as 50 centimeters. The key to finding this unique occurrence is to know where to look. You will find it in the village called Terca in the Lopatari commune of Buzau, Romania.
With this list of top 12 things to do in Romania, you are ready to have a blast in the Balkan country. Let us know if you have any other must-visit places and things to do in Romania below in the comments.