10 Things To Know Before You Travel To North East India
* Disclosure: This post may contain affiliate links, which means we may receive a commission if you click a link and book something (there is never any extra cost to you for using these links).
Image Source: pixabay.com
The North Eastern part of India is blessed land. With sights right out of a fairytale and natural sanctuaries that obscure this region from the rest of the world, North East is heaven in its own right. A collision of cultures, customs and influences, North East is an amalgamation of the pure and the rugged.
If you haven't yet planned a trip to this part of the nation, you're missing out on big Himalayan surprises and countless firsts. If you're planning to visit this region, here are a few things that you can expect on your trip.
1. Friendly Faces
That's what I noticed on my first time here. People here are notably more calm, welcoming and tolerant than the rest of the country. There's lesser hurry to reach somewhere, less haste to get things done and more time to be nice and helpful. Expect to fit right in- it's easy to feel at home here.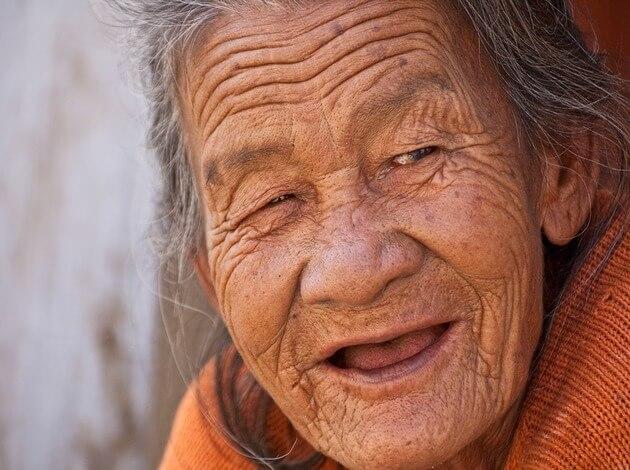 Image Source: pixabay.com
2. Surprisingly Different Cuisines
Sure, India has a diverse palate of foods but what really took me back was how different the food here is. The food I tasted was full of flavor but not in a garlicky, spicy way. It looked bland to the eye but was seasoned perfectly and tasted like nothing I had had before. There are of course, a number of varieties of food here but my favorite was their take on Chinese food. Simply yummy!
Check out: Places to visit in North East India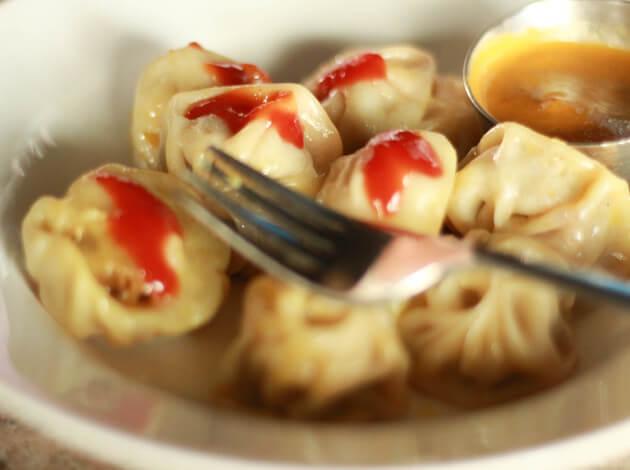 Image Source: Wikimedia Commons
3. Blue Rivers and High Mountains
And by blue I mean beautifully azure and by high I mean unflinchingly profound! Almost everywhere you travel here, you are in the formidable company of big mountains that are dressed up in pretty and tall greens and meandering rivers that hop and gallop gaily over huge rocks and boulders. It truly is a sight to reckon.
Check Out: Best Trekking Places in North East India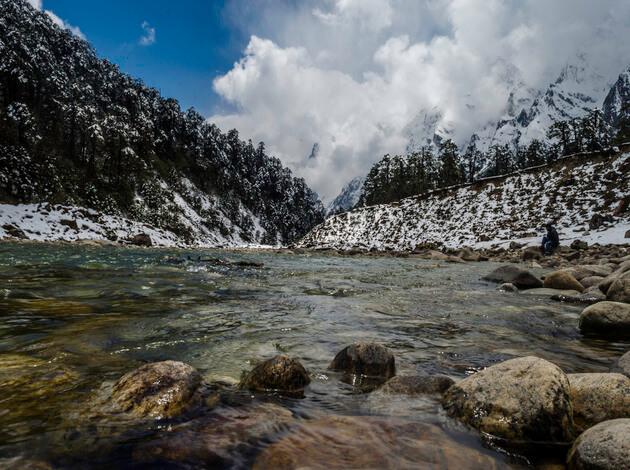 Image Source: Sayan Bhattacharjee/Flickr
4. Buddha's World
What is also conspicuous here is the reverence to Lord Buddha and the land of Tibet. Red robed monks and streams of prayer flags constantly remind you that you're in Buddha's land. The colors of the flags look surreally beautiful against the backdrop of the snowcapped mountains. It's easy to see why you are close to nirvana in this part of the country.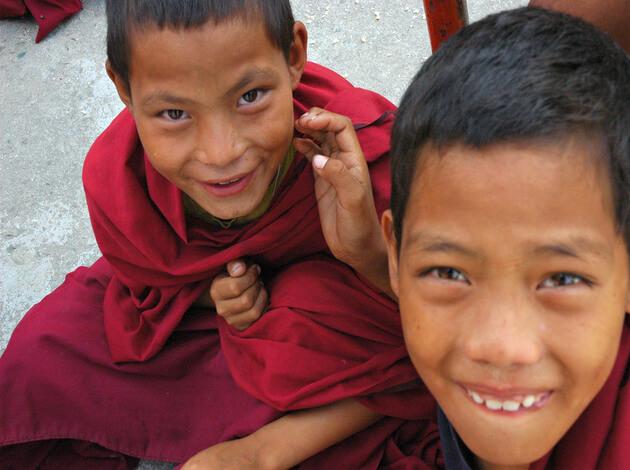 Image Source: Wonderlane/Flickr
5. Lovely Outfits
Expect to see sarees draped in a totally different manner and colorful tribal outfits that are worn proudly. In general, people here pay more attention to dressing up and are almost always well dressed. From knee high boots to traditional costumes, expect to be surprised at how almost anything looks good on north eastern people.
Plan a trip to North East in your own style with our smart trip planner.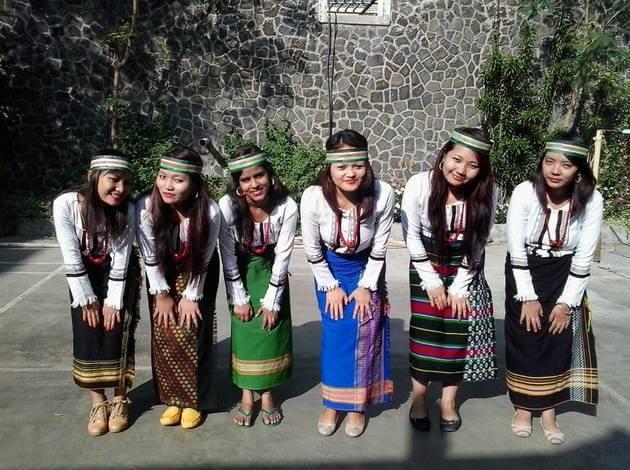 Image Source: Wikimedia Commons
6. Weather Shock
The weather in North East is mostly beautiful. However it varies in the range of -2 degree Celsius and 20 degree Celsius. Many hotels still don't have room heaters so carry plenty of layers if you're visiting in winters.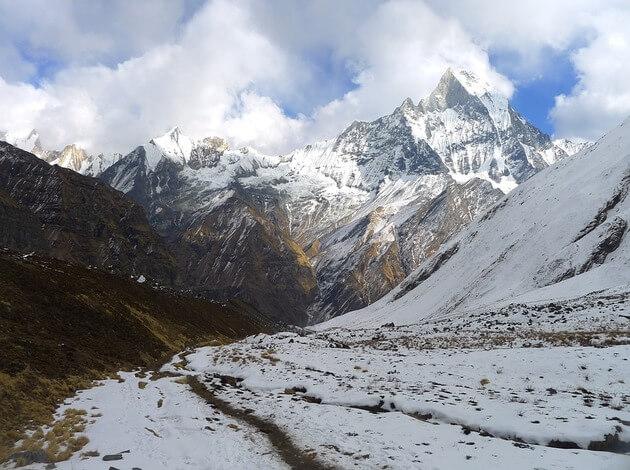 Image Source: pixabay.com
7. Permits for Paradise
You will need permits to see many notable tourist attractions in the north east. Because of its proximity to nations like China, Bangladesh and Myanmar, there are a number of security protocols that need to be followed and these are for your safety only. So, carry identification along if you want a slice of paradise!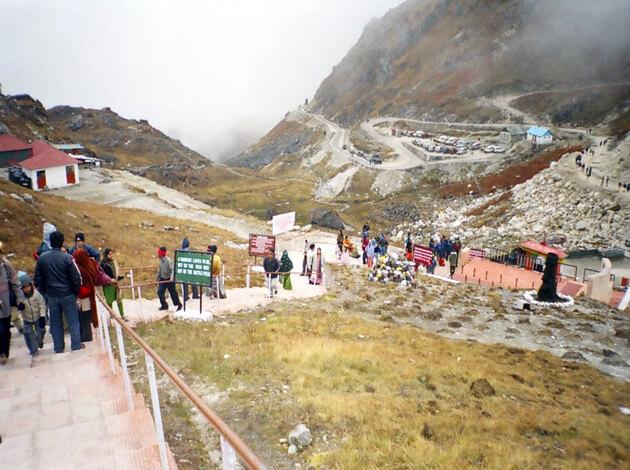 Image Source: Wikimedia Commons
8. Dearth of Hotels
The thing about North East is that it is still largely unorganized. The hospitality industry too is scattered. There aren't that many options for accommodation which means that the ones that are good are booked way in advance. So remember this while planning your hotel bookings.
Book Hotels all over India, including the incredible North Eastwith TripHobo.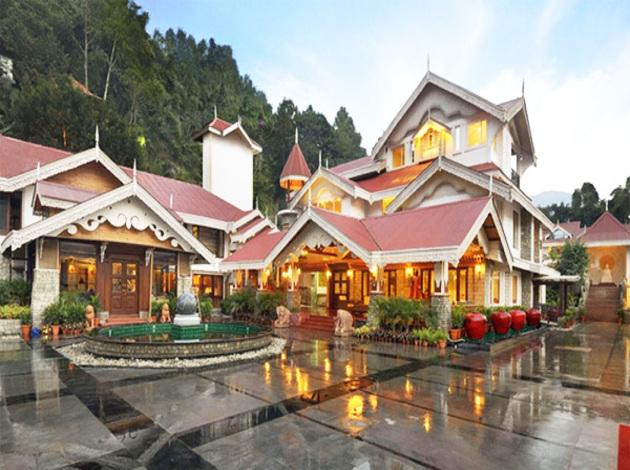 Image Source: mayfairhotels.com
9. Rollercoaster Roads
North East does not need amusement parks! The roads here make for rollercoaster rides themselves. Much of this region is yet to get developed infrastructure which is quite a shame considering the immense scope tourism has in this wonderland. So, if you have a bad back or are pregnant, avoid making too many road journeys here.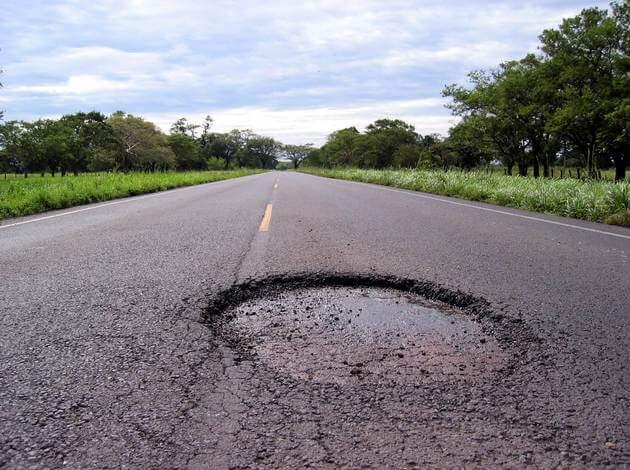 Image Source: Wikimedia Commons
10. Raw and Rugged Beauty
Lastly, expect to be awestruck by the sheer beauty of the landscape here. North east India has the kind of raw appeal that will make you feel like you're in a virgin land, touched only by the hand of god. The marriage of rugged magnetism with the bare beauty is an electrifying combination that is sure to enchant and entice.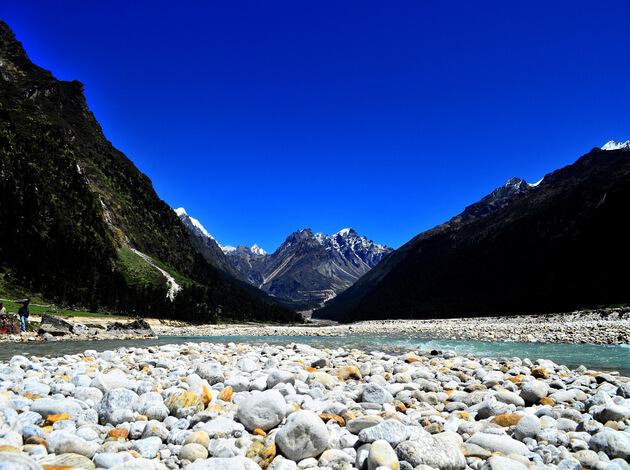 Image Source: Wikimedia Commons
Expect the unexpected on your trip to the North East. Start with a clean slate and watch it get filled with unforgettable memories and technicolored reminiscence that will stay in your heart forever.
Have You Read?

10 Best Honeymoon Destinations in North East India

Shillong- Music, Momos and More

How McleodGunj Turned Me Into a Believer