Essential Things To Know Before Hiking In Iceland
* Disclosure: This post may contain affiliate links, which means we may receive a commission if you click a link and book something (there is never any extra cost to you for using these links).
Tucked away from the neon and the noise of the world, the Nordic Island country of Iceland is one of the most intriguing places in the world. Curtained in fire and sporting an icy cold landscape at the same time, Iceland is a true personification of 'A Song of Ice and Fire'. Sorry Game of Thrones fans.

While the stunning jewel of the Atlantic with its desolate terrain and magical northern lights is usually visited by curious tourists looking for Nordic nirvana, there are several hiking trails as well that can be explored while one is in Iceland. Best visited between the months of June and August, hiking in Iceland is not that easy and is a totally different experience.

So here are some of the essential things you should know before hiking in Iceland. Make a printout and keep it handy.
1. Weather is unstable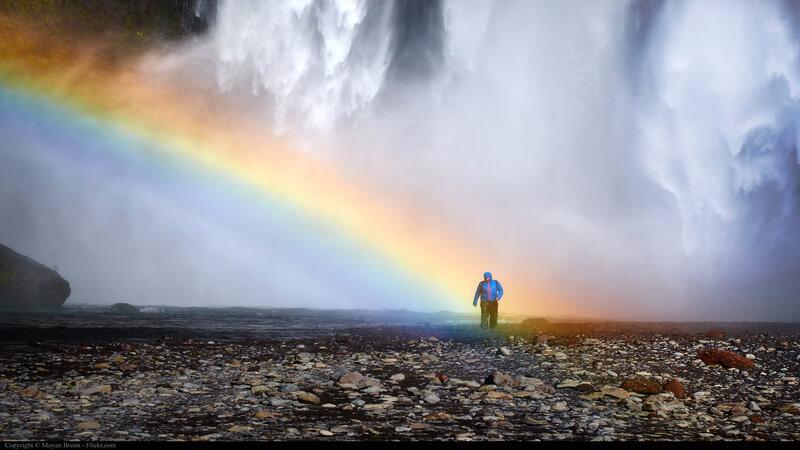 Image Source: Moyan Brenn/flickr.com
While most of you would have already known about this fact, the change in the weather is too extreme and it is nothing like you ever thought it would be. For example, the temperatures can be as high as 26 degree Celsius and drop to as low as -15 degree Celsius. Mind you, it will be freezing!
As you are battling out the weather changes, do not forget about the strong winds that blow with the force of a hurricane putting you on your back foot. If you are extremely lean, I suggest you 'buff up' before going on a hiking expedition in Iceland. I am not joking, it's serious.

Given the proximity of Iceland to the Arctic Circle, there will be fluctuations in the daylight too. During the Summer, the days are extremely long with ample amount of daylight and it is vice-versa during the Winter. So, as advised go hiking between the months of June and August.
2. Pack your bags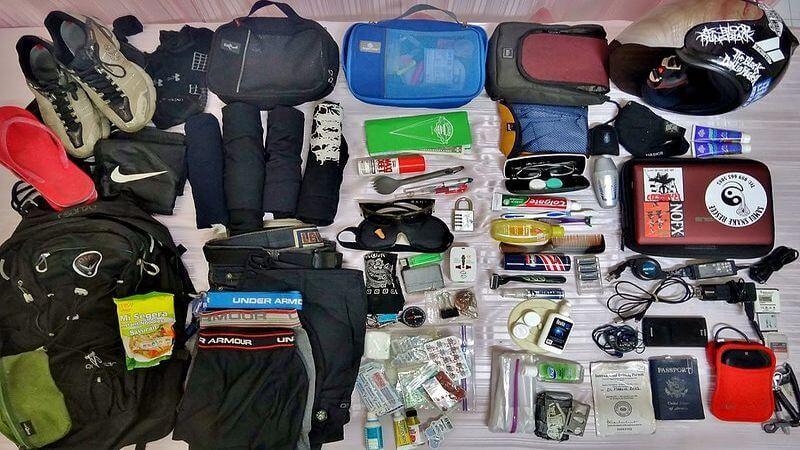 Image Source: Wikimedia Commons
Now that you know about the seriousness of the weather, pack your bags wisely with all the essentials. An incredibly easy way to differentiate between a novice and an expert is to look at their packing. Don't ever think of going on a hike in Iceland wearing a t-shirt and a pair of jeans. You will kill yourself. The better thing is to wear layers.
Regardless of the weather, some of the vital things you should carry with you include - hiking shoes & socks, windproof/waterproof clothing, thermal wear, food, tent, sleeping bag, shovel, toilet paper, water bottle, Swiss knife, first aid kit, map/compass/GPS, kitchen essentials, flashlight, power bank, hiking poles, insect repellant, mobile, and sunscreen.

In addition to this also carry crampons and ice axe. Because there is a huge possibility for the terrain to be covered in ice and will be inaccessible unless you are hiking in peak Summer. The brand shops in Iceland have products that are comparatively expensive and lack in quality as opposed to the price. So if you plan to shop your hiking gears, it's advisable to do it from back home.
3. Pick the right Transport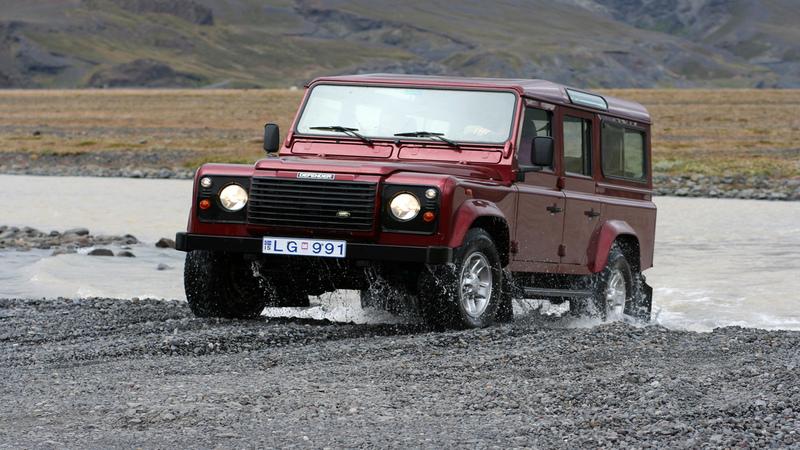 Image Source: qiv/flickr.com
Most tourists visiting Iceland, travel around the country in a bus. While buses are the most preferred transport in Iceland, they are not cheap and come with a price. But despite the high prices of the bus, the reason for them to be used extensively is because they are efficient. They come with Wi-Fi and GPS tracking facilities. The major bus operators are Reykjavík Excursions, SBA-Norurlei, Sterna, and Strtute.
During Summer, buses operate daily to most of the tourist attractions. Some of them drop you off right at the starting point of the trail. They can also be used for daily tours as they spend hours at the final destination and little to 30 mins at lesser popular tourist spots en-route.

There is also 'Bus Passport' which you can avail if you are planning to travel extensively in the bus. They aren't cheap either, so do your research before grabbing one. Alternatively, you can rent a car and go exploring Iceland at your own pace. While renting a car is expensive, it will be helpful, especially if you are more than two persons who would be hiking. Be sure to rent a 4WD car because the interiors of Iceland cannot be reached in normal cars. For this reason, 4WD cars are in huge demand and require advance booking.

In addition to these conventional ways of traveling, you can also hitchhike which is actually quite a popular way to travel in Iceland. Avoid hitchhiking late in the night, especially on Friday and Saturday.
4. Say 'No' to Guides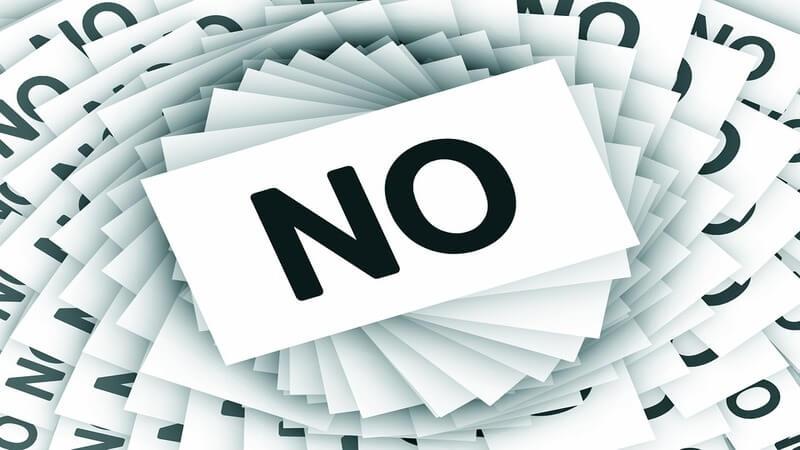 Image Source: Pixabay.com
Be it hiking the trails of Laugavegur or Fimmvöruháls or Hornstrandir, just decline the need for a guide and proceed on your own. Functioning as a tour guide in Iceland is a great money-making business in Iceland and they don't offer anything more than what you already know, so you are better off without them.
To enjoy your trail to the fullest, start with choosing one that will suit your body, experience, and knowledge of hiking. It is really interesting to choose a challenging trail that will test your limits but begin with a moderate trail and then move to high-intensity hikes. Remember, this is not your average hike place.

Once you have selected a hiking trail, gather as much information as you possibly can, talk to the locals, download the GPS coordinates, double-check your packing, devise a plan, and always be prepared to face the unexpected.
5. Plan your Accommodation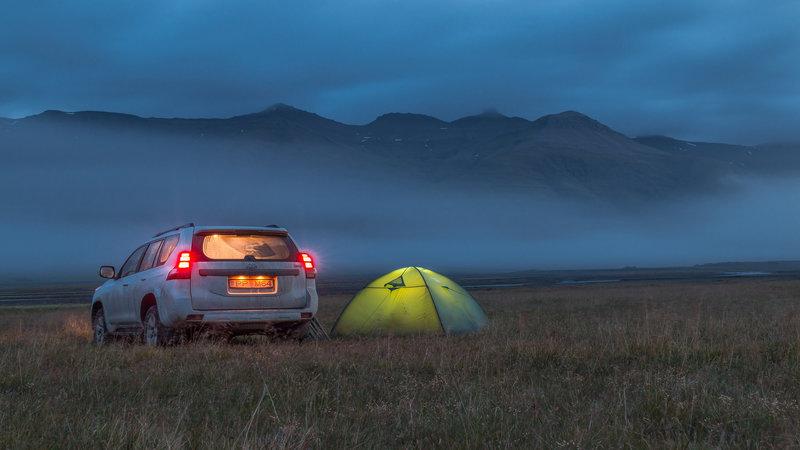 Image Source: Drantcom/flickr.com
Accommodation comes in as a big challenge while hiking in Iceland and especially when you are indulging on a long hike. Most of the hiking trails comprise of mountain huts along the way for you to crash in. These huts are well-equipped with kitchen and showers most of the time and are a bit expensive. Given the number of mountain huts, they are in huge demand and needs to be booked as soon as possible.
While mountain huts is an option, their availability is always doubtful. So it is always best to carry a sleeping bag, tent, extra food, and the basic kitchen essentials. Given the gushing force of the winds and the drastic climate change, make sure you have enough of the tent poles, strong enough to handle the pressure and choose your campground wisely. For a long stay, look for options in Airbnb or seek the help of a local.
6. Trouble with Food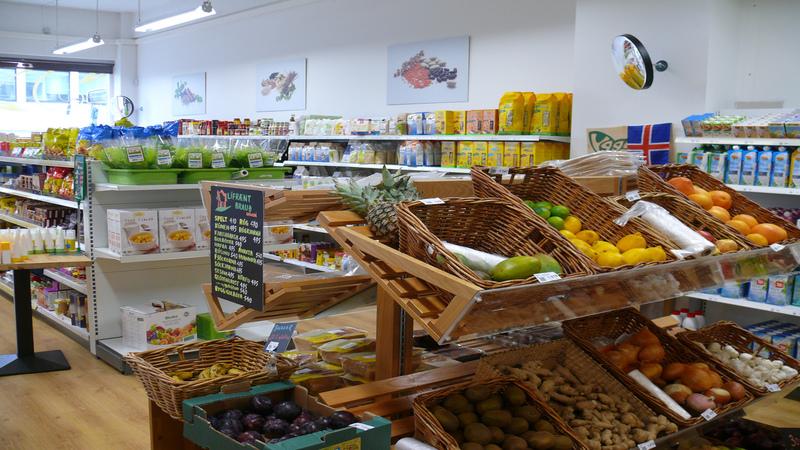 Image Source: Bill Ward/flickr.com
After sorting the accommodation, the next important aspect for hikers is food and the importance of food while hiking the diverse landscapes of Iceland is really high. It might come in as a shock to you but most of the huts do not come with the option of food and you must, therefore, stock your bags with food before you leave. At the same time do not make your bags too heavy, they will weigh you down and make it hard for you to walk.
For grocery shopping, there are a lot of stores where you can stop by, but the supplies are expensive. To make the most of your shopping for a lesser price, the budget stores that you should check out are Bonus, Kronan, and Netto. And the brands that you should be grabbing a lot are Euroshopper, First Price, X-tra, and Coop.
7. Let someone know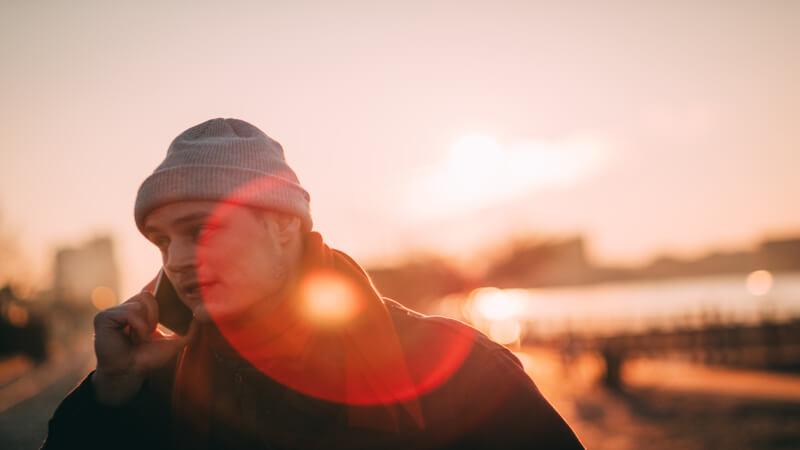 Image Source: unsplash.com
Given the wilderness of Iceland and the fact that you will be indulging in hiking without a guide is a big step forward. While you have already made a thorough research about the hiking trail that you will be exploring, things can still go wrong and the vastness of the Iceland's landscape can really leave you stranded with no point of return. So it is highly recommended to leave your travel itinerary with someone you trust or inform a local agency (safetravel.is) about your expedition. Also, please make a note of Iceland's emergency contact number and download the 112 Iceland App. They will surely come of great use.
8. Bond with Icelanders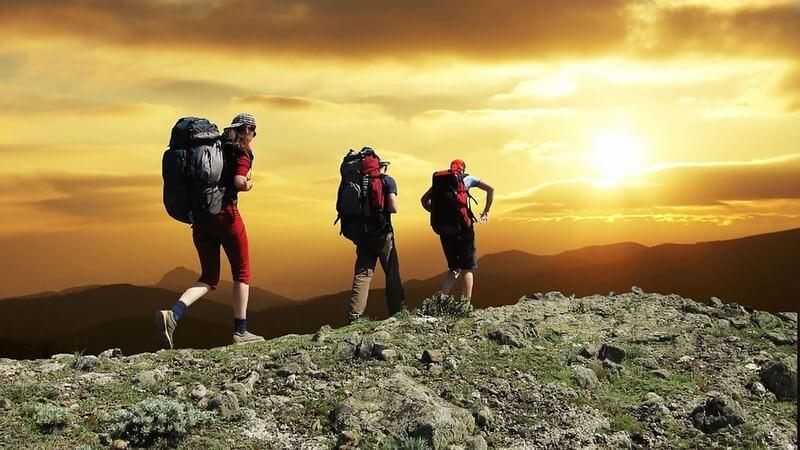 Image Source: PIxabay.com
Icelanders are some of the friendliest and coolest people on Earth. Although they are reserved and shy, they come out of their comfort zones to help you out in the best way possible, when approached. Before even starting to hike, strike a bond with the locals to know more about the culture, the food, and the traditions in the place. There are a lot of Icelanders who speak English and they might come in as a great help for you in planning your journey along the gorgeous terrain of Iceland. Even if you are lost, try reaching out to a local around the region to put you back on the right path.
9. Wipe your trace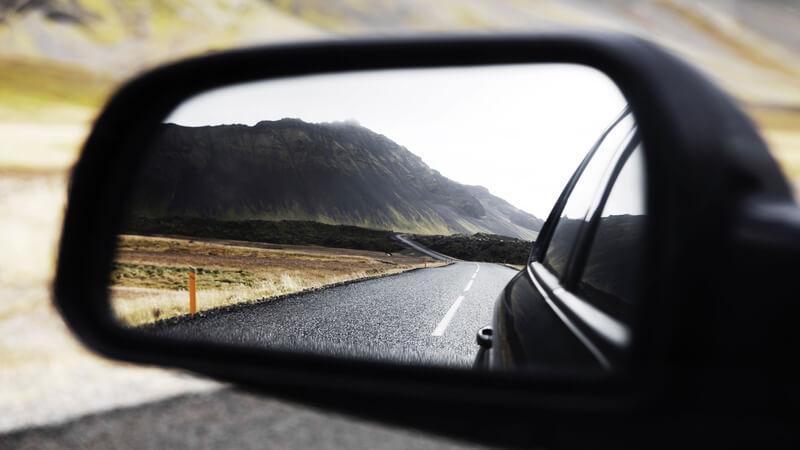 Image Source: unsplash.com
Unspoiled and totally sacred in nature, the raw beauty of Iceland is something pure and deserves to be treated with respect. With the practice of sustainable tourism in full swing, it is our duty to take care of the surroundings. Make sure, you do not harm the environment you are exploring and please leave nothing behind, except for love!
10. Celebrations will cost you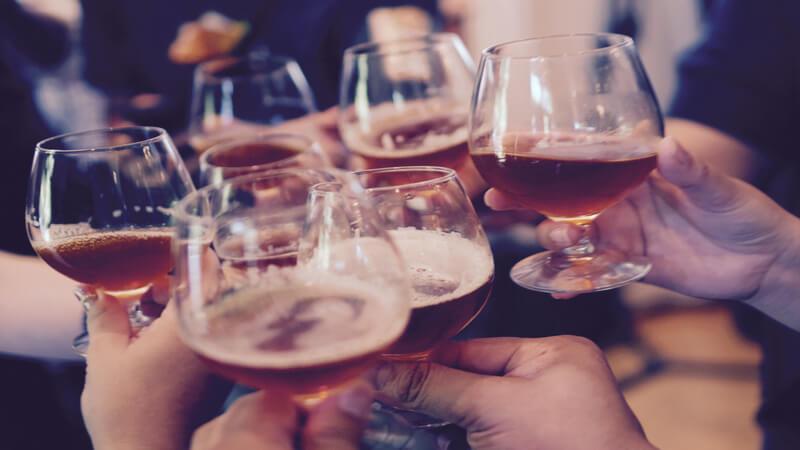 Image Source: unsplash.com
Planning to celebrate after your hiking expedition? Hold on a little! The booze in Iceland is as expensive as the food. But who am I kidding? There is no way to refrain from celebrating after hiking the incredibly tough terrain of Iceland. Gulp down beers at Glaumbar, Kaffibarinn, and Brikk, sip on the whiskey at Dillon, and dance forever at Paloma.
Have a new tip to share? Do write about it in the comments section and let the other travelers know.