15 Interesting Things About Sin City "Nevada"
* Disclosure: This post may contain affiliate links, which means we may receive a commission if you click a link and book something (there is never any extra cost to you for using these links).
Losing money at the slot machines and the entertainment shows at Las Vegas, is a life long dream! But what do you know about the state that encompasses Sin City? Nevada, a.k.a, the Silver State has been famous since the 1850s when greedy men rushed for silver discovered here. Here's a list of all those things about Nevada that are beyond casinos and showgirls.

1. Nevada is 'snow clad'!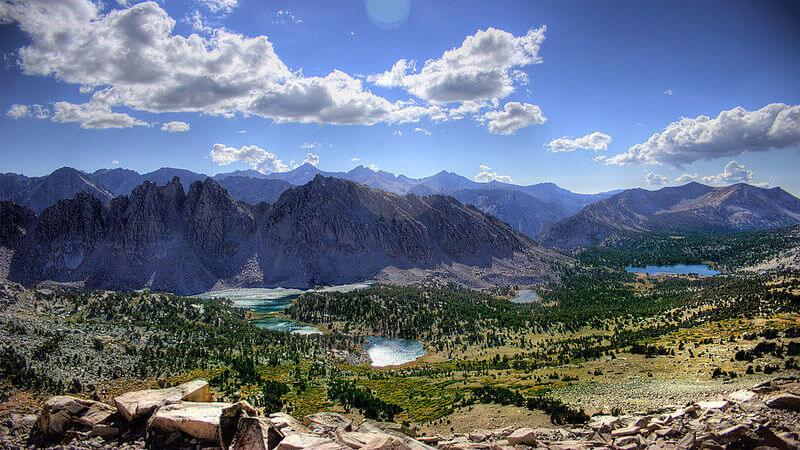 Image Source: Wikimedia Commons
In Spanish 'Nevada' actually means 'snow-clad'. Although most of the state is desert land, the state was actually named such due to the snow capped Sierra Nevada mountain range.
2.

You will never be homeless in Vegas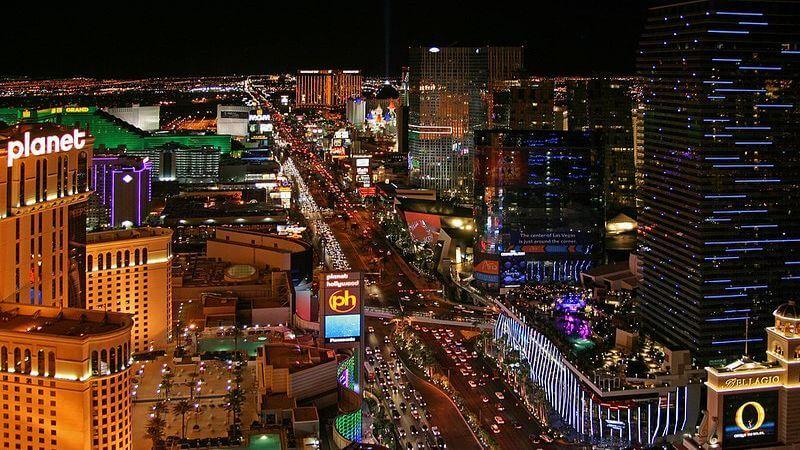 Image Source: Wikimedia Commons
The Entertainment Capital of the World has around 62,000 hotel rooms on The Strip, highest number there is on this planet. So, it is hard to not get a place to stay in at Vegas.
Explore best hotel deals with our best bargain feature on hotels at TripHobo Hotels.
3. There are no taxes here!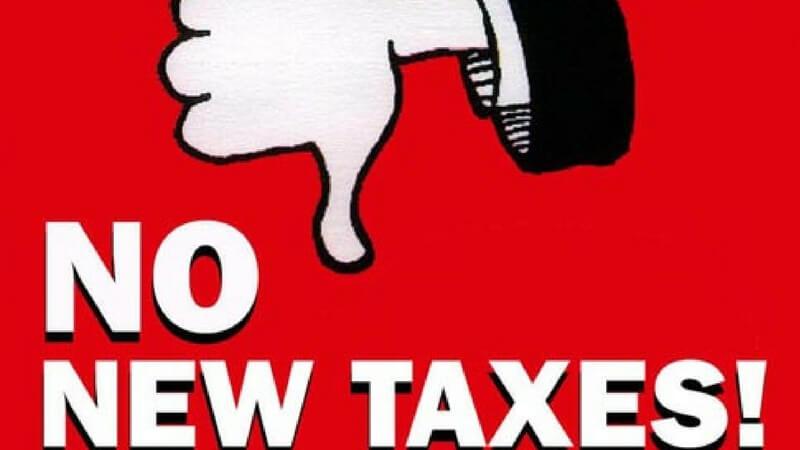 Image Source: macprohawaii/flickr.com
Nevada is one of the seven states in the USA that does not levy any personal income tax. Additional to that, there are no corporate tax, no franchise tax, and no inventory tax, either.
4. It's always sunny in Nevada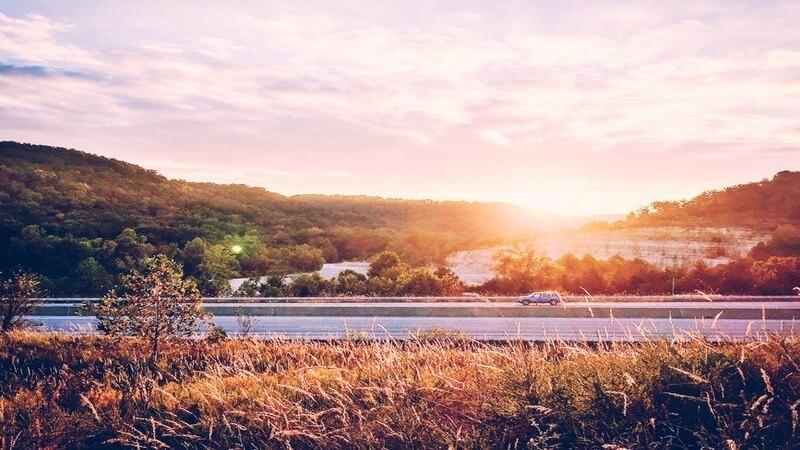 Image Source: Pexels.com
One of the sunniest towns of Nevada, Winnemucca, has around 201 sunny days out of 365 days, on an average. That's a whole lot of chances to work on a tan!
5. Nevada's watery secrets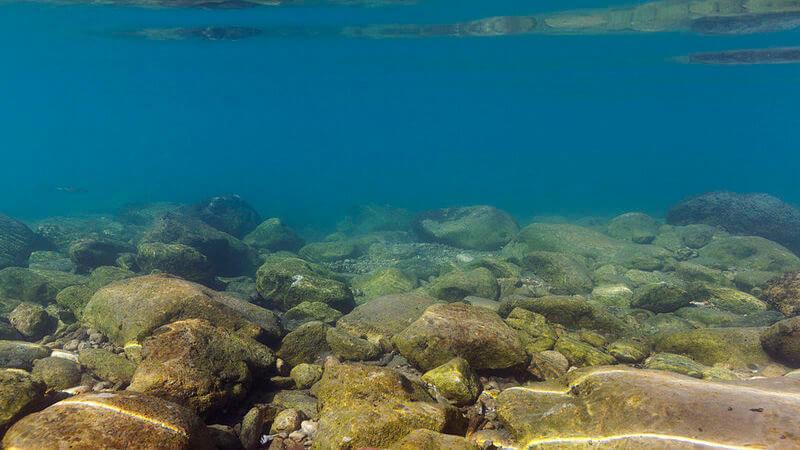 Image Source: Wikimedia Commons
Approximately 13 per cent of the Silver State is underwater. Oh the irony of being one of the driest states in the country.
6. Prostitution is legal!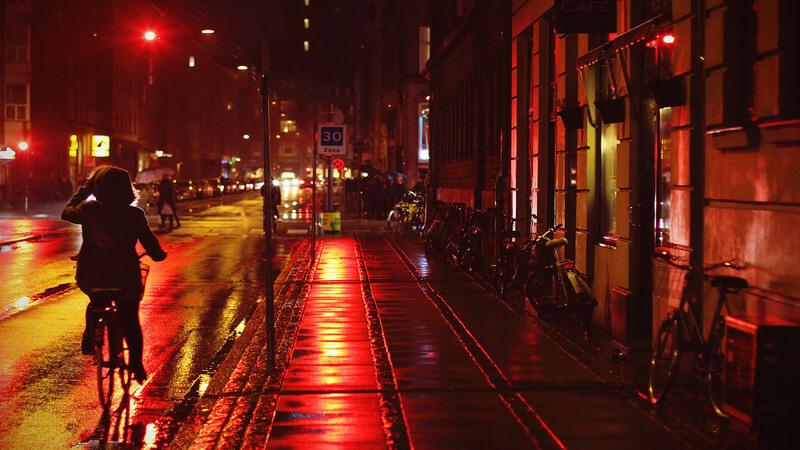 Image Source: Anders Lejczak/flickr.com
Yes, you read it right. Nevada is the only state in the USA to legalize prostitution. But there are some rules to it. It is legal in the form of brothels, in counties with population less than 4,00,000.
7. No buying drinks for a fourth friend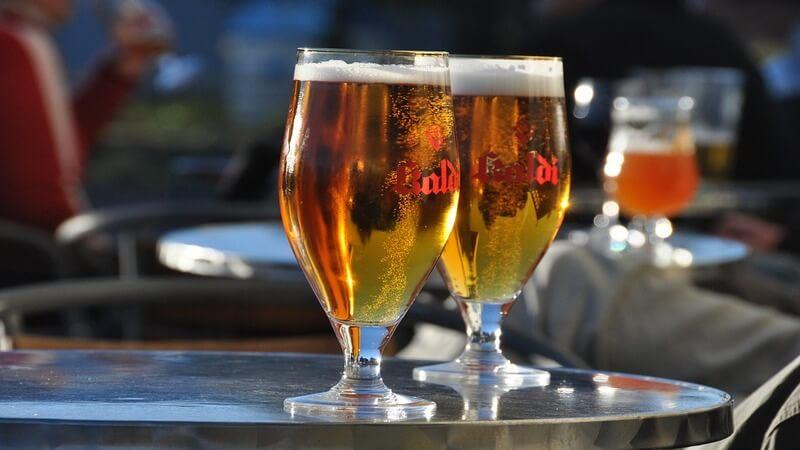 Image Source: Pixabay.com
In the ghost town of Nyala, it is a law that a male is allowed to buy drinks for a maximum of three people, apart from himself. Looks like this town knew how to hold their drinks.
8. No kisses for moustached men!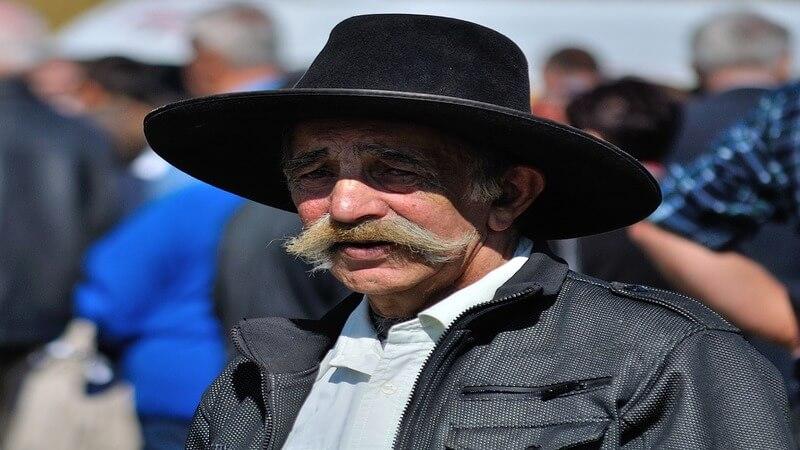 Image Source: Pixabay.com
Another of the weird laws followed in Nevada is in the county of Eureka, where men with moustaches are not allowed to kiss women. Aww you poor men taking pride in your 'staches, when it can't even get you a kiss here.
9. No mask? No going out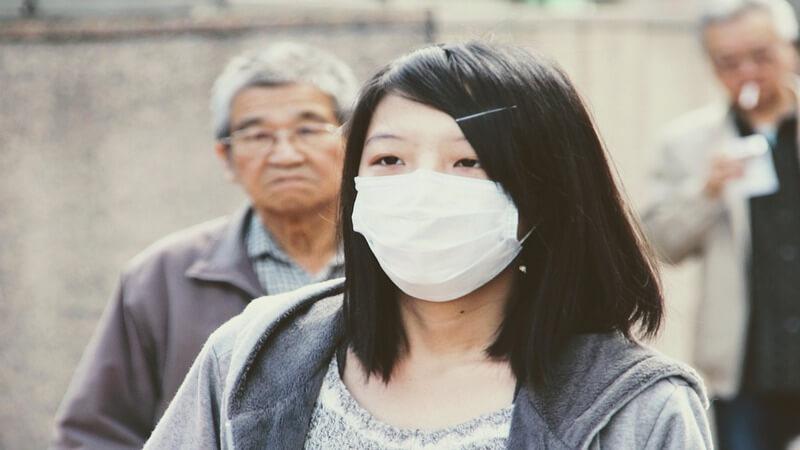 Image Source: Pixabay.com
In Elko, it is forbidden to walk on the streets without a mask on. While the law has not been enforced in years and was first made in 20th century following an influenza pandemic, it was for medical masks and not costume masks.
10. All drink, no pray makes Jack a fun boy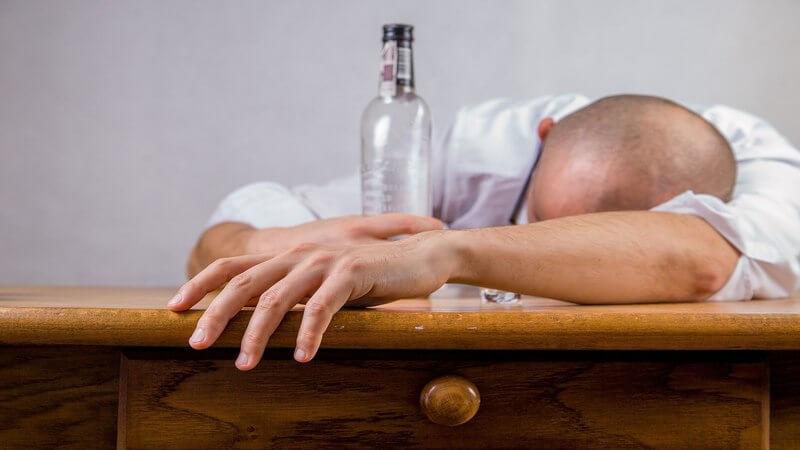 Image Source: Youtube.com
The ratio of bars to churches in Nevada is 7:1. No wonder so many people get married in Vegas only after they're sloshed.
Explore Nevada like never before with our hassle free trip planner!
11. Letters to aliens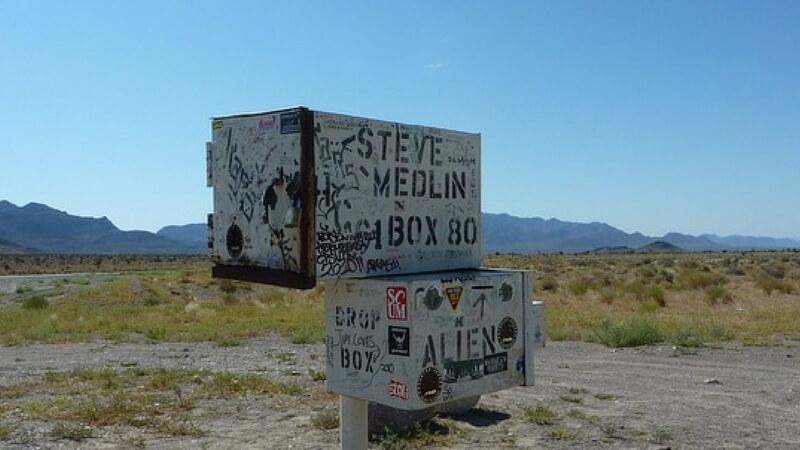 Image Source: Pixabay.com
Close to the UFO spotting Area 51, on the 'The Extra-terrestrial Highway', used to be two mailboxes. One was in the name of Steve Medlin, and the smaller box was labeled 'aliens'. Popularly known as the Black Mailbox, these two boxes drew a lot of attention of alien enthusiasts. The boxes were stolen in January 2015, and will probably never be replaced.
12. Art gets a new face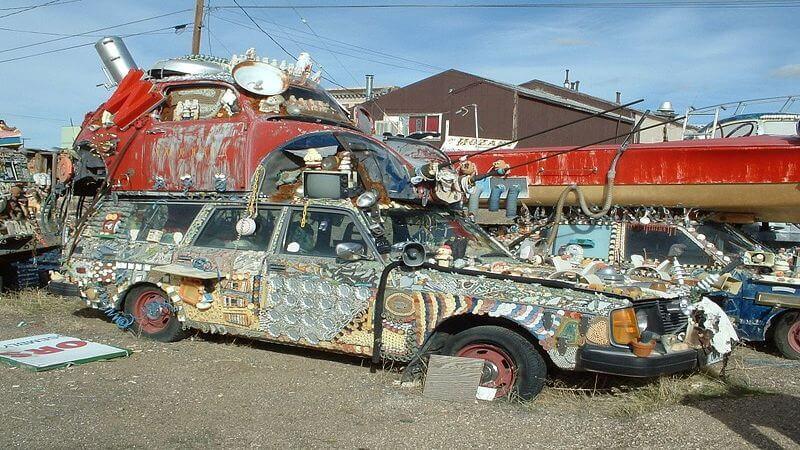 Image Source: Wikimedia Commons
On the outskirts of the ghost town of Goldfield, is a very interesting display of art. Called the International Car Forest of the Last Church, a display of 40 cars embedded in the desert in strange angles and decorated or burnt.
13. American Horror Story: Goldfield Hotel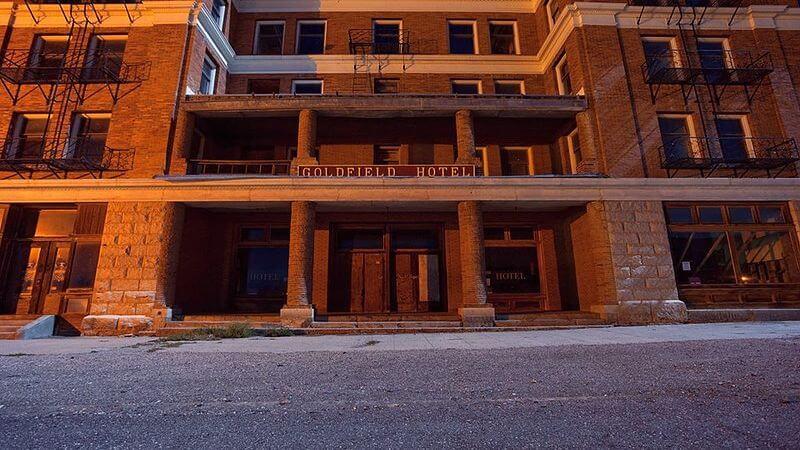 Image Source: Wikimedia Commons
With the goldrush in 1900s, came up the grand Goldfield Hotel, built to cater to the newly rich. But as the mines emptied out, so did the hotel. And so did the entire town! The hotel now plays host to the ghosts of a child and its mother, apparently murdered by a mining mogul.
14. It's a free state, indeed!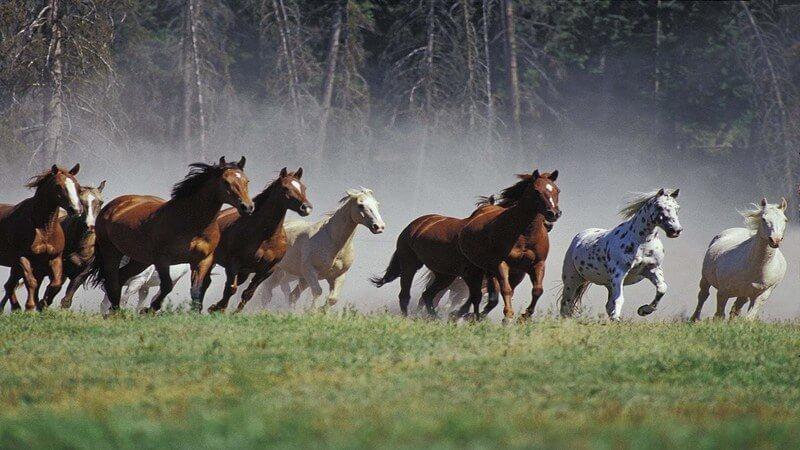 Image Source: Youtube.com
Around 28,000 wild horses run around free in Nevada. There sure is a lot of horsing around in this state!
15. It's all about protection here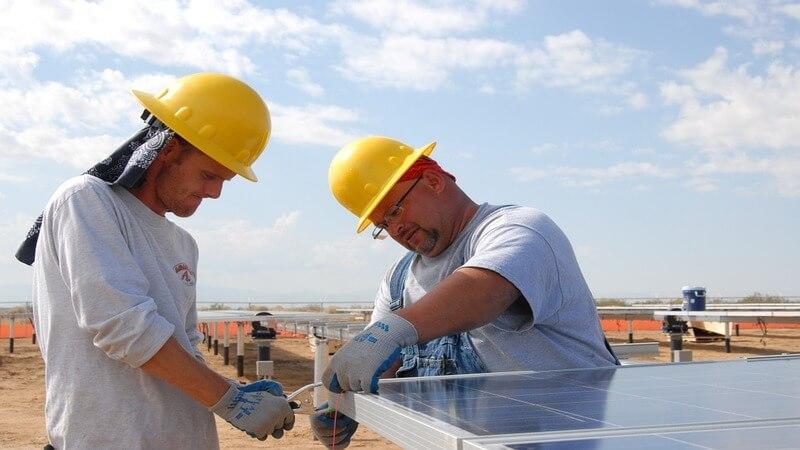 Image Source: Pixabay.com
While it is known that having sex without a condom on in Vegas is illegal, what is not known that the hard hats worn by construction workers all over today, was invented for those constructing the Hoover Dam.

So, here's hoping that you will be interested in places beyond the roulette table!