Before-And-After Pics Of Famous Cities That Changed Over Time
* Disclosure: This post may contain affiliate links, which means we may receive a commission if you click a link and book something (there is never any extra cost to you for using these links).
Things around us are changing rapidly and the world is evolving very quickly. The city that we grew up in is not the same anymore. A lot of factors have contributed to these developments. Let's have a look at the world cities that have changed dramatically in the past few years.

1. Dubai, United Arab Emirates - 2000 And Now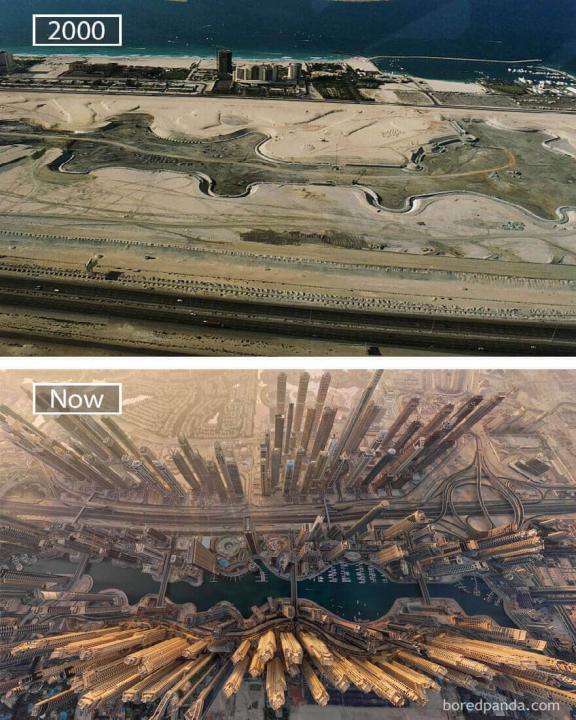 2. Seoul, South Korea - 1900 And Now

3. Vilnius, Lithuania - 1900 And Now

4. Abu Dhabi, United Arab Emirates - 1970 And Now

5. Singapore, Republic Of Singapore 2000 And Now

6. Tokyo, Japan - 1945 And Now

7. Dubai, United Arab Emirates - 2005 And Now

8. Rio De Janeiro, Brazil - 1930 And Now

9. Sydney, Australia - 1932 And Now

10. Shenzen, China - 1964 And Now

11. Fortaleza, Brazil - 1975 And Now

12. Bangkok, Thailand - 1988 And Now

13. Athens, Greece - 1862 And Now

14. Berlin, Germany - 1945 And 1990s

15. Toronto, Canada - 1930 And Now

This article first appeared on boredpanda.com