Practical Tips And Safety Advice For Solo Travel In Europe
* Disclosure: This post may contain affiliate links, which means we may receive a commission if you click a link and book something (there is never any extra cost to you for using these links).
Traveling is one of the profound experiences in life that everyone must take. Be it taking a time off to get your minds refreshed or a family vacation or just backpacking around the world, travel has become an ideal part of one's life. And there is always a surprise as of what we might find in our journey. The journey of life is rewarding and full of mysteries, as is travel. The common practice of our travel comes with the inclusion of our loved ones.
Yes, traveling with the people we love is always fun and exciting. But if your travel is not just a way of refreshment and means something more than that then travel alone! The term 'Solo Travel' may sound trendy and attractive but it is a little tough to pull it off in real life. To make your solo travel in Europe easy and pain-free we have compiled a list of practical tips and safety advice that would help you travel without fear. But before that let us see what makes traveling alone special.
Solo Travel Over Group Travel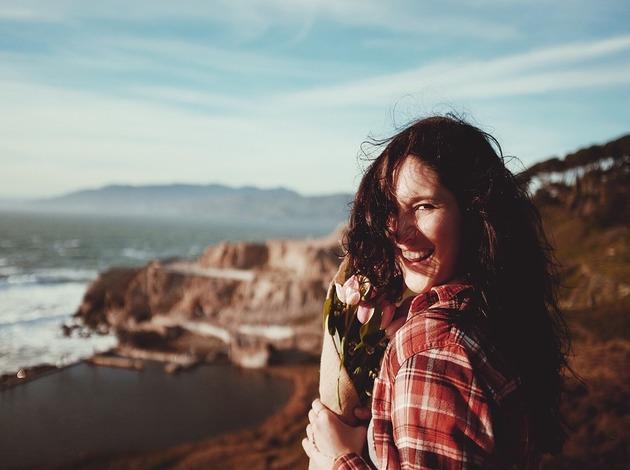 Image Source: Pixabay.com
Break the comfort zone
We are comfortable with our friends and the people we know. And traveling with them is not scary, which is actually good but there is a downside to it. We get too comfortable with them and don't really get to know the real culture and the people of the place. Traveling alone will push you out of your comfort zones, where you learn, understand the culture and the people better and grow.
Your plan, your way
The most stressful thing during a group travel is to make everyone understand your travel plans and ensure they are on the same page. It is very tedious and people who have sat down with their friends can relate to this. Whereas in Solo travel, you are independent and make your own plans, the way you want. There is no one to stop you.
Know yourself, understand life
Traveling all by yourself gives you plenty of time to think about life and concentrate more on yourself. Assess the decisions that you have made in life without any disturbance and gain clarity on the bigger prospects of life. And more than that Solo travel helps you spend time with yourself. One of the biggest virtues is to be happy with the company of yourself without being worried about your surroundings.
New friends
When you have no one to talk to and share your thoughts with, you automatically start looking for friends. This time, it is going to be a little different. The friends you are going to find may not be from the same place as you are, might not speak the common language as you do and might not even share your taste. But they'll offer you a different perspective, share their culture and their ideology towards life, opening new doors for you.
Practical Tips and Safety Advice for Solo Travel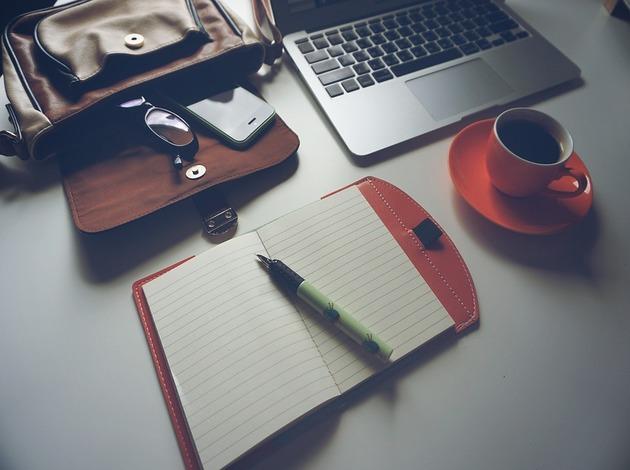 Image Source: Pixabay.com
Overcome fear
When you are traveling alone to Europe, there will be an unexplainable anxiety. For some reason, you feel confident and comfortable traveling with your friends even though they don't know anything about the place they are traveling to, which is Europe in this case. The reason being the openness of the travel. You find there is no one to take care of you and that is when reality hits you hard in the face. You have to take care of yourself! Understand that there are plenty of people traveling solo as you do and take the leap of faith.
Research
Fear hits us when we are unaware of our surrounding. It is not the dark that frightens us but rather the obscurity of things. Getting a clear picture of the road ahead us, makes us confident. This is where research comes in useful. Research everything you could find about the country you are visiting in Europe, grasp all the information and be ready. Make a list of best places to travel alone in Europe and explore them all. A thorough research cuts down your slack in half and preps you for the adventure. Check out for Eurorail passes. They help you travel easier within Europe.
Plan in advance
An essential part of traveling solo is to plan everything in advance. Don't procrastinate while planning for your travel. It will never get done and you will end up either canceling on your trip or traveling the worst way possible. Instead, plan your travel well in advance. Book your flight tickets 7-8 weeks before your travel date as the airfares are the lowest then. And plan on your stay as well. Create a solo Europe trip itinerary. Last minutes hassles are a burden and spoils the mood.
Stay like a traveler
What most of us do wrong while traveling alone is looking for a rather extravagant place than a small, quaint place to rest. The purpose of traveling alone is to travel and not to be caged inside our hotel rooms. What is the use of booking a fancy place if you are going to explore? Ditch the idea and look for backpackers hostel instead, where you can meet with plenty of travelers from around the world. Interact with them, they are travelers just like you and listen to their stories. Every story has something to offer. Couldn't find the right hostel, check Couchsurfing or Airbnb. They are cheaper than hotels.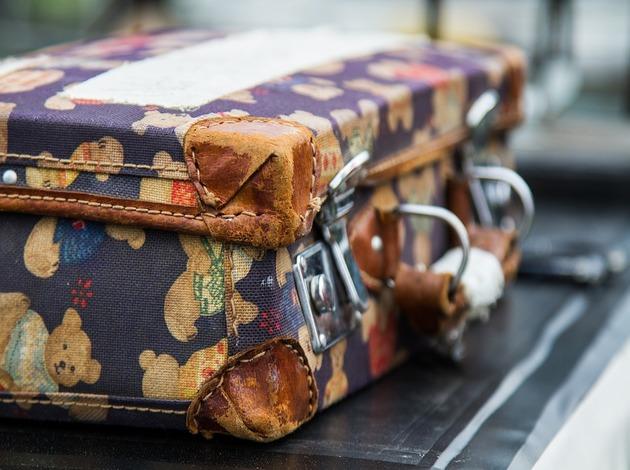 Image Source: Pixabay.com
Pack wisely
One of the tedious things to do before traveling is pack. Don't stuff the bag with all the clothes that you love wearing. Rather pack with what is necessary. Take out a piece of paper and make a note of the dates that you will be traveling and imagine what you will be doing on the mentioned days. This will help you in arriving at the number of clothes that you will be needing on your travel and always pack light. Make use of your clothes to the max. Also, while packing roll your clothes and put a rubber band on the rolls. This will help you fit in more clothes in a smaller space.
Work on the basics
Before setting off to the solo expedition of yours, scan copies of your passport, driving license, plane tickets, and other essential stuff and mail it to yourself or save it in e-mail drafts. This way you will be having access to all the primary documents with you at all times. And once you reach your accommodation either memorize its name or get a card and keep in handy. Because chances are you might get lost in the new place. Having the name of the accommodation that you stay in will save you from getting lost.
Be Aware
Whatever said and done there is no denying the fact that you are in a new place and a new environment. So keep an eye out and be wary of your surroundings all the time. I am not saying that people apart from your hometown are thieves and serial killers. The point is, there are good people and bad people in every part of the world. The key is to be aware all the time. Know what is happening around you and at the same time don't get too engulfed to the fact that it ruins your trip.
Be a chameleon
Not being a racist but if you are traveling to Europe from any other continent, you will be the odd one out in Europe and it would be easier for the locals to find you out. There is nothing wrong with it but you will appear a little vulnerable when this happens. There are people who would try to exploit this in the wrong way. Don't let them. With all the research and the local information that you have gathered, try to blend in with the locals and be a chameleon, especially if you are a solo female traveler in Europe. Make new friends, interact, learn, share, adapt and learn more.
Value your valuables
An important thing that you should remember while planning a solo trip to Europe is to avoid carrying valuables with you. Yes, I know you like to flaunt it. But do you want to lose it! Even after this, if you consider carrying your valuables, it's fine. The only thing to follow is to be protective of your valuables. Do not expose the fact that you're carrying valuables and please do not flash them in the open, even money for that matter. It is advisable to carry a little extra cash more than your estimated Europe budget but don't take cash in excess. At the end of the day, valuables will just be a burden to you invoking constant attention, spoiling your travel experience. So better be off without it.
Ask and you shall receive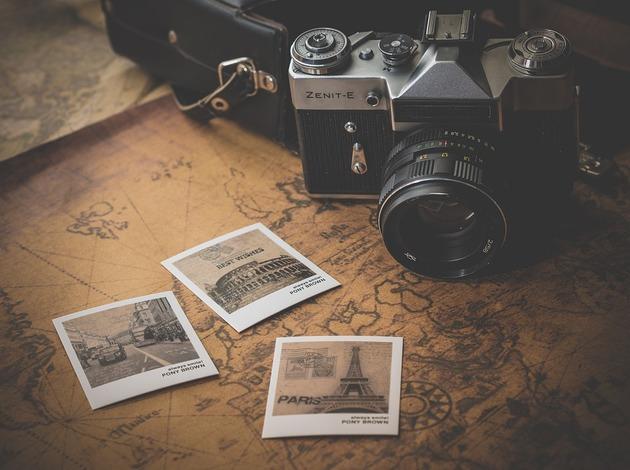 Image Source: Pixabay.com
While traveling solo you will come across a lot of confused moments as of what to do. Whenever you are in a state of confusion, seek out the help of the locals. There is no harm in asking. It comes free of cost except you will be indebted to say 'Thank you'. Ask for the map of the place and the general attractions to visit & avoid from the reception of the place you are going to stay. You will get a plenty of good suggestions. The more you talk to the locals and clarify your doubts, the more it will be comfortable for you. Also, don't fill your camera with just the pictures of the city rather fit in the picture of you with the backdrop of the place by asking the locals to take a picture of you. A must for your social media!
Take a tour
Although you are traveling alone, there is a chance for you to travel in a group. That is through tours. Look for guided tours around the place you are in and book a tour. Tours are fun. You get to travel with people from different parts of the world and enjoy at the same time.
Skip the nights
This one is especially for solo female travelers. Unless you are accompanied by a friend, do not sneak out in the nights. I know you are intrigued by the place and want to explore the late night charm but refrain yourselves from doing it alone! Not to scare you off but a word of caution. It is okay to be safer than to be an easy target.
Traveling alone can really be frightening and demanding, but once you are back from your travel, you will feel the difference - the impact that it has in your life will be profound. You will never be the same person as you were!
Have you been on a solo trip, how was your experience? Share them in the comments below.