Top 10 Highway Dhabas Around Delhi You Must Drop In
* Disclosure: This post may contain affiliate links, which means we may receive a commission if you click a link and book something (there is never any extra cost to you for using these links).
If there is one phrase that can easily summarize the culture of North India it would be its gastronomic indulgence. Dhabas around Delhi, the capital of India, especially on the highway towards Chandigarh are not just the eating joints, but delineate an institution in themselves. This is one highway that offers a link between Delhi and Punjab, cities of whose vibrancy, innumerable tales have been written about. The road also bridges the cosmopolitan culture of Delhi with its desi half- Punjab.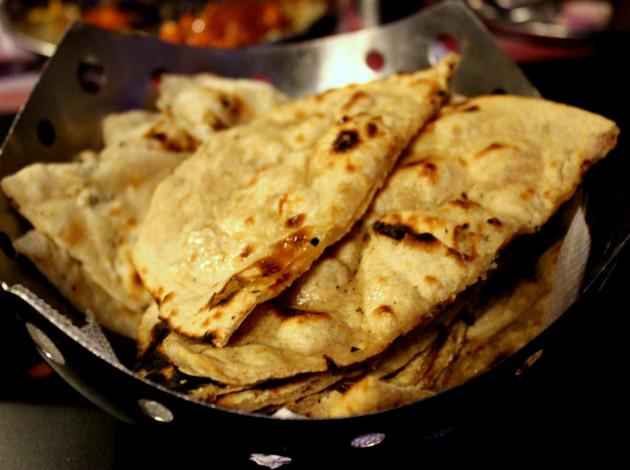 Image Source: Wikimedia Commons
Coming to the point, the dhabas that were originally meant to be the humbler selves of posh restaurants earlier, have undergone a metamorphosis today. They are not just the small traditional eating joints that used to cater to the travelers travelling by but have co-opted the posh ensemble to embellish themselves. Let us look at atleast 10 of such dhabas on Delhi- Chandigargh Manali highway that have intermeshed tradition with modernity and have donned a contemporary avatar, although keeping their desi self intact. Traditional Punjabi food now comes to entice you in a glamorous shape now.
1. Sukhdev Da Dhaba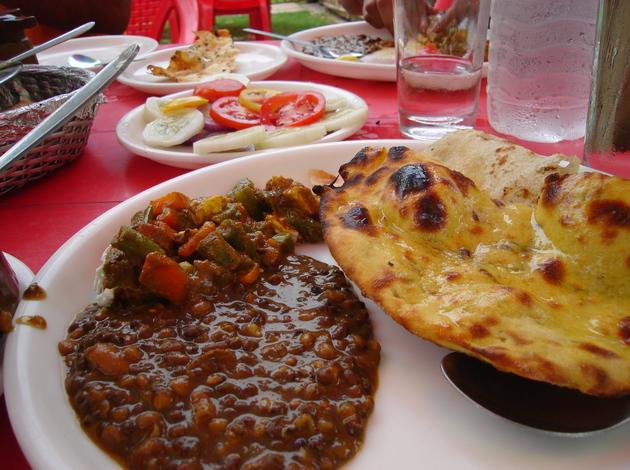 Image Source: Wikimedia Commons
Address: 52. 250 km Stone, G. T Road, Murthal
This murthal dhaba redefines appetite and gourmandism with its traditional Punjabi cuisine. Completely refurbished, this dhaba offers dollops of butter to go along with its spicy paranthas- aloo, pyaz, paneer and mix. Your ideal first step in your trip towards Chandigarh, this dhaba is the classiest amongst other Murthal dhabas. With its air conditioned setting and clean washrooms, this can be a perfect place to have the world famous North Indian food. Ah! And how to forget the damsel ms lassi that ignites your appetite further. Dont forget to be hungry so as to enjoy a sumptuous meal!
Whats special: Paranthas with white butter, lassi
2. Karnal Haveli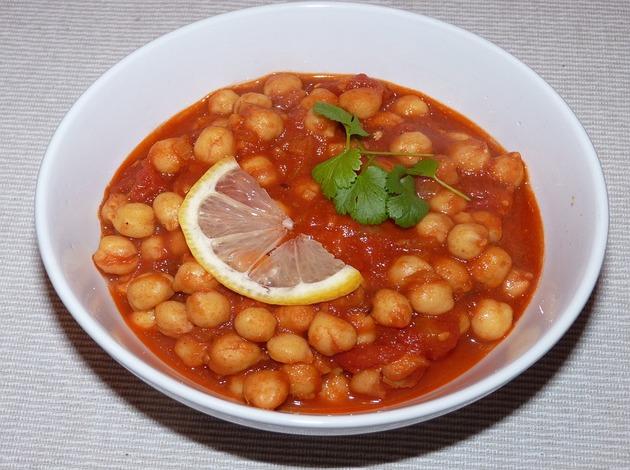 Image Source: pixabay.com
Address: 133.5 Km Milestone,G.T.ROAD, Karnal 132001, India
Look at Karnal Havelis image. Does it look like a dhaba? I am sure that the architecture of this long established dhaba looks like a fortress encircling tradition culture, dance, music and the royal flavor. Designed to display the Punjabi fashion and culture, this dhaba is known for its cuisine. With an antique set up, this haveli is set to steal your heart!
Whats special: Kadhi and amritsari chole
3. Puran Singh Da Dhaba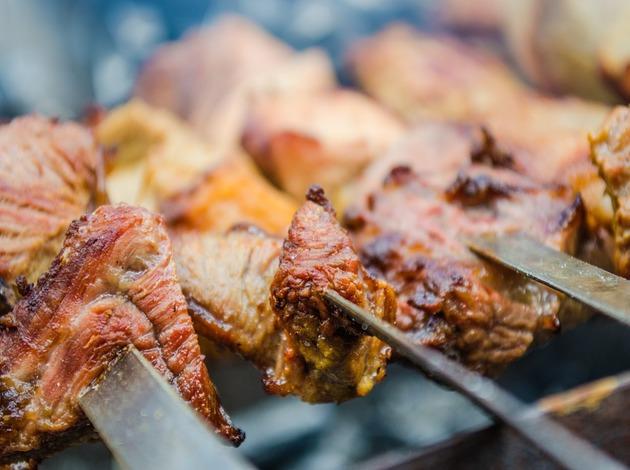 Image Source: pixabay.com
Address: Opposite Ambala Cant Railway Station | NH 1, Ambala,India
This is one haven for non-vegetarians! With Keema Kaleji, Kabab, Chicken Curry and Mutton curry with Kadak Tandoori Roti, this dhaba dazzles on your way to Ambala from Delhi. What is more? The dhaba has gained huge popularity through the word of mouth. Its popularity can be ascertained from the fact that the original dhaba has been replicated by many around it. Do remember- the original Puran singh da dhaba gets closed at 4 pm.
Whats Special: Keema Kaleji, Kabab and tandoori roti
Check Out: Weekend Trips From Delhi Within 200 Km
4. Giani Da Dhaba
Image Source: Wikimedia Commons
Address: NH-22-Dharampur, Kasauli, India
This is a must stop over while you are on your way to Shimla from Chandigargh. This dhaba boasts of Bollywood star studded visits with its pictures hung on the walls. With a scenic background to add to its beauty, this dhaba is known for its calories laden North Indian food. What adds to the charm of Giani ka Dhaba is the weather that envelops it.
Whats Special: Butter Chicken and Lemon Chicken, dal makhani and shahi paneer
5. Modern Dhaba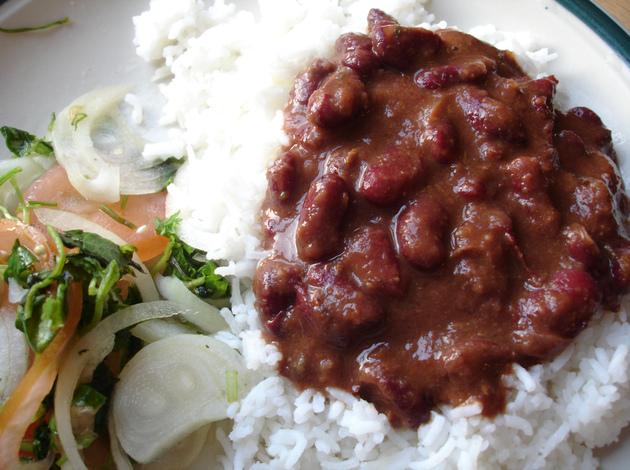 Image Source: Wikimedia Commons
Address: NH-22-Dharampur, Kasauli, India
This dhaba is famous for its lip smacking rajma chawal. Located close to Giani da dhaba this place serves authentic Punjabi style rajma chawal, coupled with a great weather. Its humble setting belies the great taste that this dhaba offers.
Whats special: Rajma Chawal
6. Aabshar,Kalka- Shimla Highway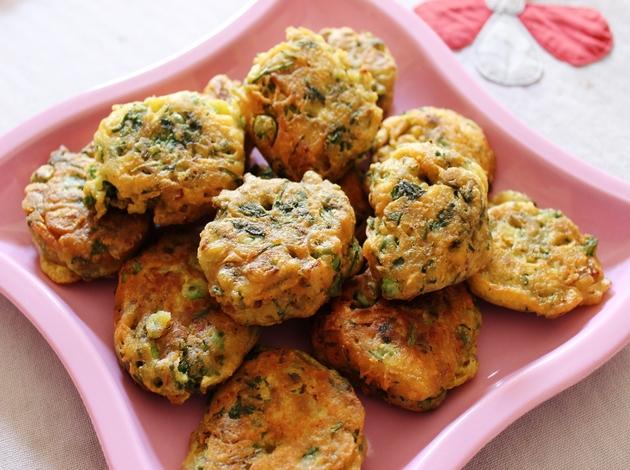 Image Source: Wikimedia Commons
Address: Kalka Shimla Highway
Aabshar is located enroute Kalka-Shimla Highway. This place is popular for its small cluster of Dhabas. A favourite destination for those who like fresh and homemade food, this place also suits to the budget of the travelers. To add to the glory of the food, Aabshar also holds in its bosom, an ancient Pandava cave and waterfall, located next to the Dhabas.
Whats special: famous for its chai and fried snacks
7. Colonel Ka Dhaba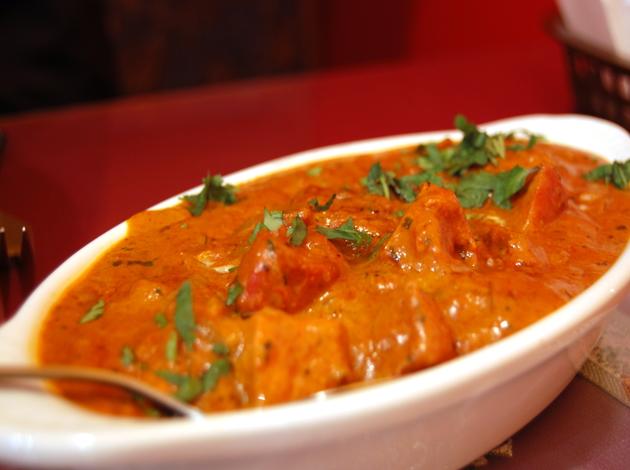 Image Source: Wikimedia Commons
Address: National Highway 22, Dharampur, India
Also known as Colonels Shaan-e-angar, the Colonel ka Dhaba is one of the most popular dhabas on Chandigarh-Shimla Highway (NH22). Located right in front of Giani Da Dhaba, it serves scrumptious non-veg food. Climb up to its roof top to view beautiful panoramic scenes.
Whats special: Kababs, rolls, butter chicken
8. Sharma Dhaba, Shimla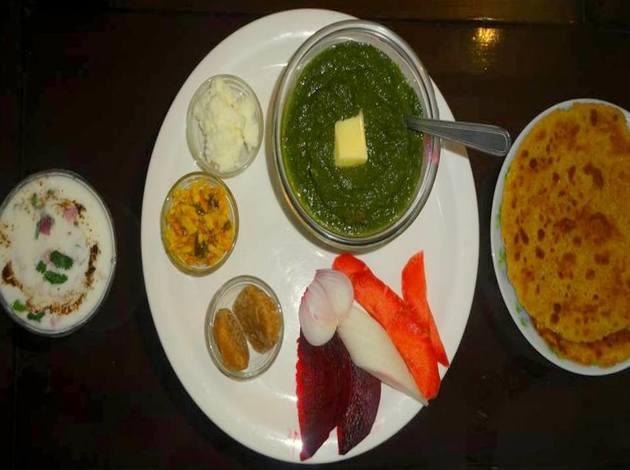 Image Source: Wikimedia Commons
Address: Kasauli- Shimla Highway road
This modest and quaint eatery has been serving to tired travelers for generations. Traditional flavor is served with delight and unmatchable hospitality. The dhabas cuisine is rich with gravy and mouthwatering spices.
Whats special: Makki ki roti and saag
9. Cheetal Grand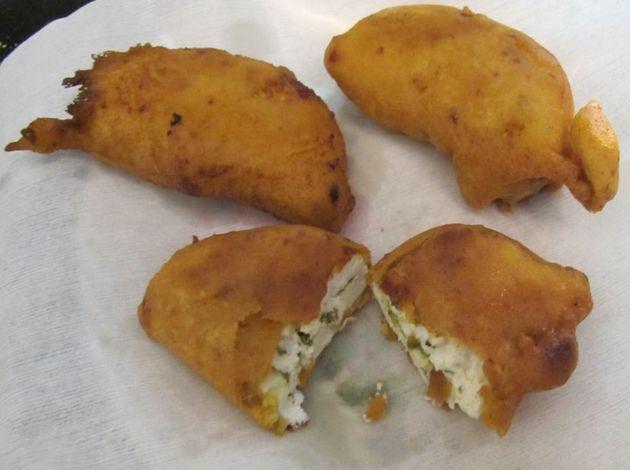 Image Source: Wikimedia Commons
Address: National Highway 58 | Khatauli, Muzaffarnagar, India
Situated on the Delhi-Dehradun Highway, Cheetal Grand is one place that you must visit for traditional dal, sabzi, roti, chawal to grilled sandwiches and cold coffee with ice cream. Conveniently located and furnished with nice ambiance and surroundings, Cheetal can be a great food haunt.
Whats special: tubular omellette and paneer pakodas
10. Chokhi Dhani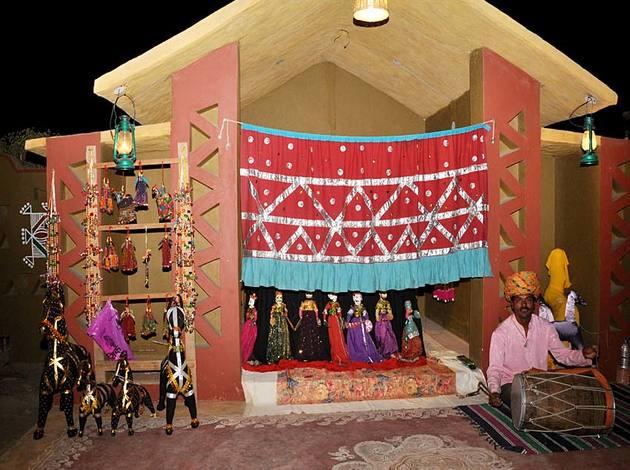 Image Source: chokhidhanisonipat.com
Address: 64th Milestone, NH-1, Ganaur, Sonipat, Haryana 131101
Waiters attired in traditional rajasthani dresses, chanting padharo mhare des is what you see and hear as you enter choki dhani. Modelled on royal Rajasthani set up, this dhaba or better to say food complex offers delectable Rajasthani food.
Whats special: Rajasthani thali
Well, not every dhaba is a stop in your journey. It can be a destination in itself, a journey consummate in itself. What say?
You May Also Like To Read :