Top 10 Zoos in America to Take Your Kids To
* Disclosure: This post may contain affiliate links, which means we may receive a commission if you click a link and book something (there is never any extra cost to you for using these links).
No outdoor vacation is better for your kids than to take them to their favorite zoo. We might underestimate the young ones for having been too much spoilt by the mall and entertainment culture, but believe me, children have much more potential and zeal to learn from their surroundings and animal creatures, than what we can fathom. Here is the list of 10 best zoos in America to take your children on their next vacation. After all, there is something better that the natural world offers to them than the simulated and recreated worlds, available in manmade cities. Love for creatures, outdoor adventure or a rendezvous with nature- the reasons may vary but the destination is definitely the same.
So, embark on a zoo journey in USA and let your children sing their rhyme along: "Daddy is taking us to zoo tomorrow and we can stay all day"...
1. Brookfield Zoo, Brookfield, Illinois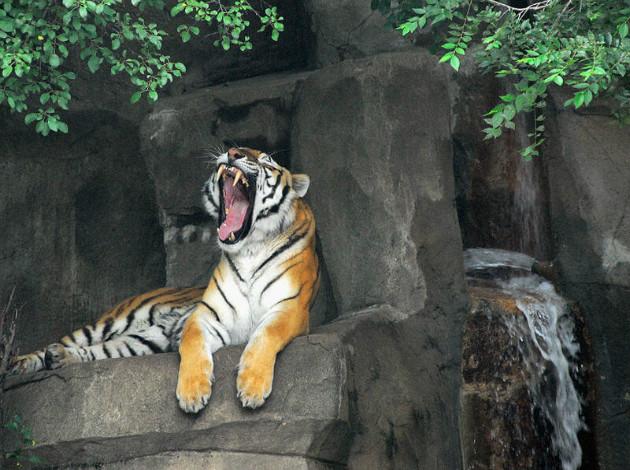 image source: commons.wikimedia
With an array of indoor as well as outdoor exhibitions, Brookfield zoo offers a range of interactions that the kids would love to indulge into. There are over 2,000 animals that live in the Brookfield Zoo, including dolphins, bison, the famous polar bears, and gorillas. The family-friendly Brookfield Zoo is also perfect for kids who can get up close with farm animals at the petting zone. Covering an area of 7.5 acres, this zoo showcases animals in perfect replicas of their natural habitats. Inside a hollowed-out tree, kids try out on a range of activities such as dressing up in animal and zookeeper costumes, making an art project, getting their face painted, and petting a hedgehog, an armadillo, and other wildlife. On weekends during summer at the Chicago-area park, they can also release ladybugs in the nearby children's garden or help harvest some of the crops. Do not miss the Dolphin Show here!
Timings: 9:30am to 6:00pm
Tickets: Adults: $17.85, Seniors 65 and Over: $12.50, Children (3 to 11): $12.50
2. St. Louis Zoo, Missouri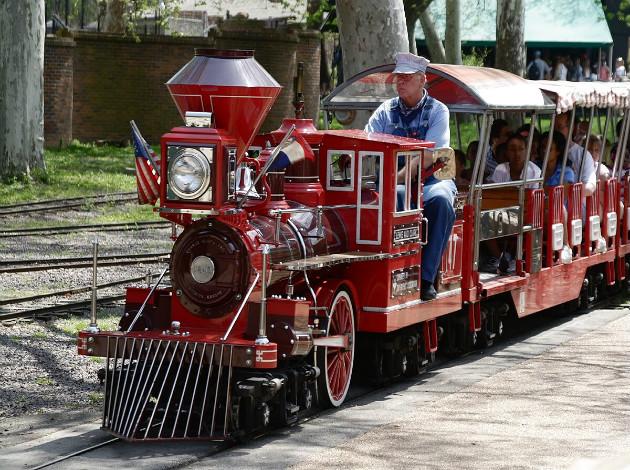 image source: commons.wikimedia
For kids who are in love with penguins, this zoo is the place to be in. Walk inside the chilly cove and watch various species of penguins as they swim or congregate above the water. There are atleast 600 species of animals representing every continent and major biome on the planet. With so much to look forward to, you will be delighted to know that the entrance to this zoo is free with some exhibits and shows charging small admission fees. As for other recreational activities, kids can go down a clear tube slide that crosses through the river-otter exhibit, giving them a nose-to-nose view of all the exhibits. For infants and toddlers, there is an indoor area with animal puppets and costumes.
Timings: Monday to Thursday: 8:00am 5:00pm, Friday to Sunday: 8:00am to 7:00pm
Tickets: Admission to Zoo is free.
Must visit these Breathtaking National Parks In USA with your children
3. Miami MetroZoo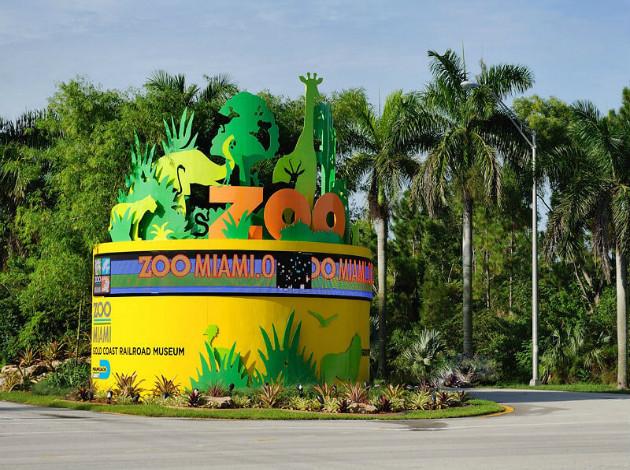 image source: commons.wikimedia
Get prepared to see Asian river otters, clouded leopards, tigers, giraffes, wallabies, and Komodo dragons in the subtropical climate of Miami and engage your children in the best way possible. Although visitors might find it difficult to roam around in the extreme hot weather, it is still one place that you must go to during your visit to Miami. Animals are grouped according to their geographic territory and they live together peacefully in the wild. The trees, foliage and even soil mimic as closely as possible the native habitat of the animals. With its increasing popularity and recent additions, this zoo deserves to be on the list of top 10 zoos in the US.
Timings: Weekdays: 10:00am to 5:00pm, Weekends: 9:30am to 5:30pm
Tickets: Adult (13+): $19.95, Child (3-12): $15.95
4. National Zoo, Washington, D.C.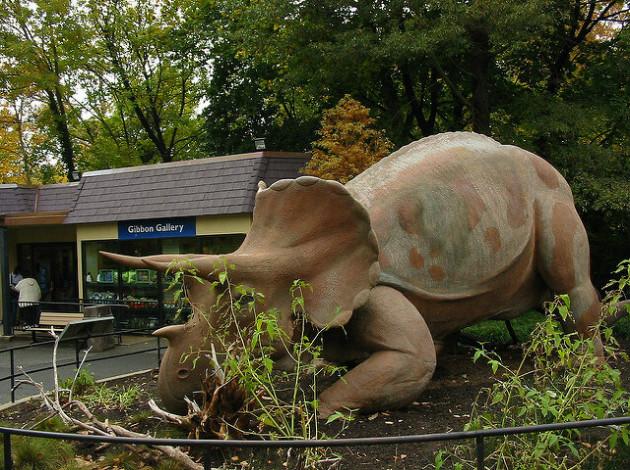 image source:Kevin Bowman/flickr
Known for its Reptile Discovery Center, National Zoo tops the list of the best zoos in the world. Walk through the tree-shaded paths that lead to a range of animals, including Hsing-Hsing and giant pandas, and have a rendezvous with the animal kingdom in the best way possible. Another attraction is the overhead Orangutan Transport System which is a 400-foot-long cable that allows orangutans to swing above you on their way to and from the Think Tank. It is also a place where the apes use touch-screen computers while scientists measure their comprehension skills.
Timings: Summers: 9:00am to 6:00pm, Winters: 9:00am to 4:00pm
Tickets: Admission to Zoo is free.
5. Minnesota Zoological Garden, Apple Valley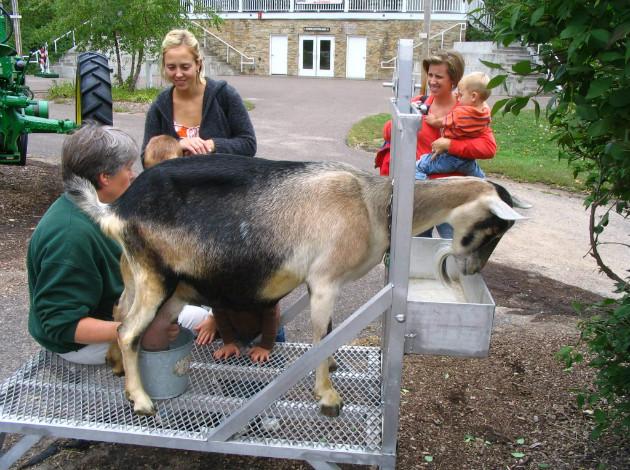 image source: commons.wikimedia
Opened in 1978 in the metropolitan suburb of Apple Valley, the Minnesota Zoo is a world-class, family recreation and environmental education center that receives more than 1.2 million guests each year. There are atleast 4,700 animals that reside in large, natural exhibits throughout curated trails that highlight entire eco-systems rather than groups of species. The Zoo's 485-acre campus features miles of outdoor trails and the largest indoor interconnected zoo exhibits in the country. Entertainment comes alive through the Wings Financial World of Birds Show, Conservation Carousel, Hanifl Family Wild Woods (a nature-based play area), IMAX movies, and much more.
Timings: 9:00am to 6:00pm
Tickets: Adults: $18.00, Child (3-12): $12.00
Taking your kids to the beach? Here are a few Budget Friendly Beach Destinations In USA
6. Arizona-Sonora Desert Museum, Tucson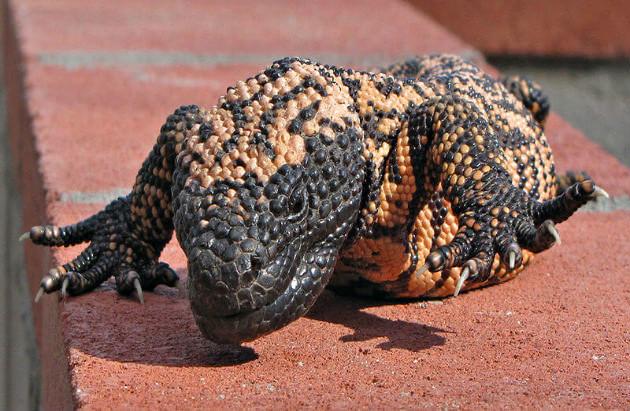 image source:commons.wikimedia
There are very few zoos in the world that exhibit Desert reptiles in such an organized way as the Arizona Sonora Desert Museum does. The animals are so well merged with their rock-and-brush habitats that it may come as a shock or surprise when you turn a corner and see a reptile ogling at you. From javelinas, bighorn sheep, butterflies, Colorado River squawfish, beavers, Gila monsters, rattlesnakes, owls, and prairie dogs, this museum cum zoo has got everything from Animal Kingdom to exhibit.
Timings: March to September: 7:30am to 5:00pm, October to February: 8:30am to 5:00pm
Tickets: Adults: $20.50, Children (ages 3-12): $8.00
7. Zoological Society of San Diego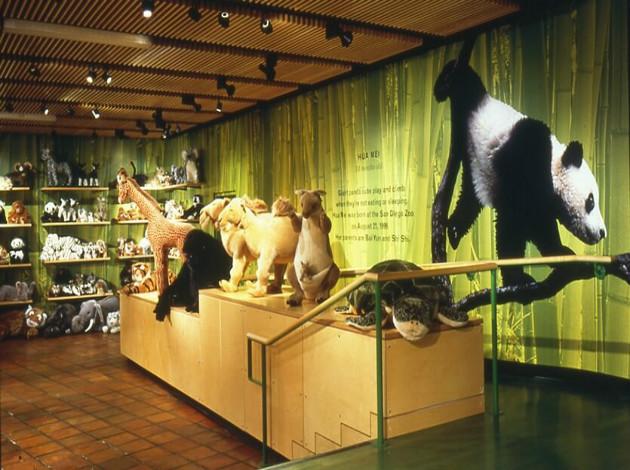 image source: segd.org
With over 3,700 animals from more than 650 species and subspecies, the Zoological Society of San Diego claims to be one of the biggest zoos in America. As for the Safari park, it has another 2,600 animals from 300 species. This zoo also earns its distinction for being the first North American zoo to produce a surviving giant panda cub through artificial insemination.
Timings: 9:00am to 8:00pm
Tickets: Adults: $50, Child (Ages 3-11): $40
8. Dallas Zoo, Dallas
With its 106 acres of land, Dallas Zoo is the largest zoo in Texas. Established in 1888, this zoo houses approximately 430 species that excludes fishes. The Wilds of Africa exhibit, where guests embark on a Monorail Safari through six exhibit areas, was the first in the world to include every major habitat on the African continent. The Dallas Zoo will offer your family a full day of entertainment together with lots of excitement and something to learn.
Timings: 9:00am to 5:00pm
Tickets: Adults: $15.00, Children (age 3-11): $12.00
9. Henry Doorly Zoo, Omaha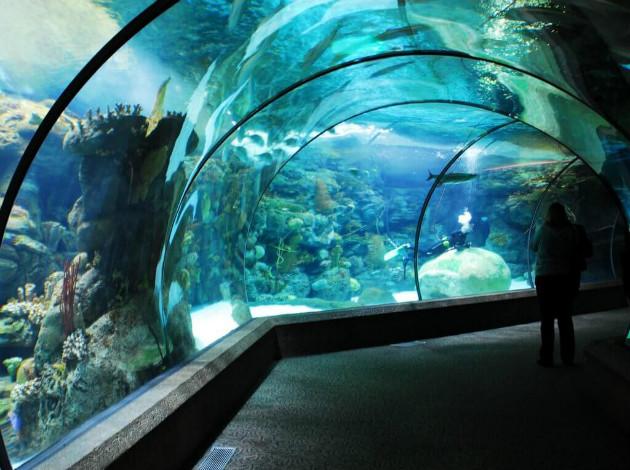 image source: algy3289/panoramio
Henry Doorly Zoo is famous throughout USA for featuring an aquarium, IMAX theater and a drivable or hike-able wildlife safari park. Some of the main attractions here include the Desert Dome, the world's largest indoor desert environment, and the Lied Jungle, the country's largest indoor rainforest. The 13-story-tall Desert Dome in this zoo is the world's largest glazed geodesic dome and replicates environments of the Namib Desert in western Africa, the Great Sandy Desert in Australia and the Sonoran Desert in the southwestern United States.
Timings: 9:00am to 5:00pm
Tickets: Adults: $18.95, Children (ages 3-11): $12.95
10. Toledo Zoo, Toledo Ohio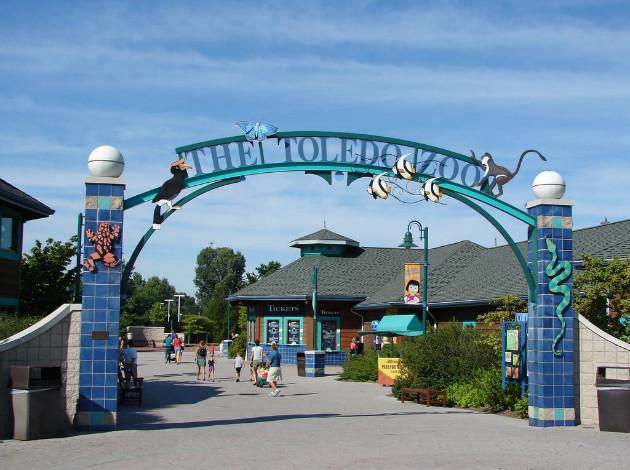 image source: theodysseyonline
You will find almost every animal here. With more than 800 species on display, the Toledo Zoo is one of the accommodative zoos in the world. Some of the highlights include the Hippoquariam, where visitors can observe hippos both above and below the water, and Nature's Neighborhood, the Toledo Zoo's award-winning children's zoo.
Timings: 10:00am to 5:00pm
Tickets: Adults: $19.00, Children (2-11): $16
So which of these Zoos would you like to bring the kids to?
More Places to visit in USA:
Fun Things To Do In Southern California With Kids
Best Places To Go Mountain Biking In USA
*fb cover pic: wikimedia