16 Pure Vegetarian Restaurants in Chennai
* Disclosure: This post may contain affiliate links, which means we may receive a commission if you click a link and book something (there is never any extra cost to you for using these links).
Since many people are moving towards the concept of being pure vegetarian these days, it might not be difficult to figure out restaurants that serve the green way. Needless to say that most of the metropolitan cities in India such as Chennai today own a dazzling dining scene that offers pure vegetarian restaurants as well. Let us have a look at the best vegetarian restaurants in Chennai where the diners can have delectable variety of veg food.
1. Royal Indianaa
As the name suggests, this restaurant serves the authentic Indian food in Chennai. Royal Indianaa is known for its elaborate buffet with a big spread. An ideal place to dine for those who want to avoid flesh!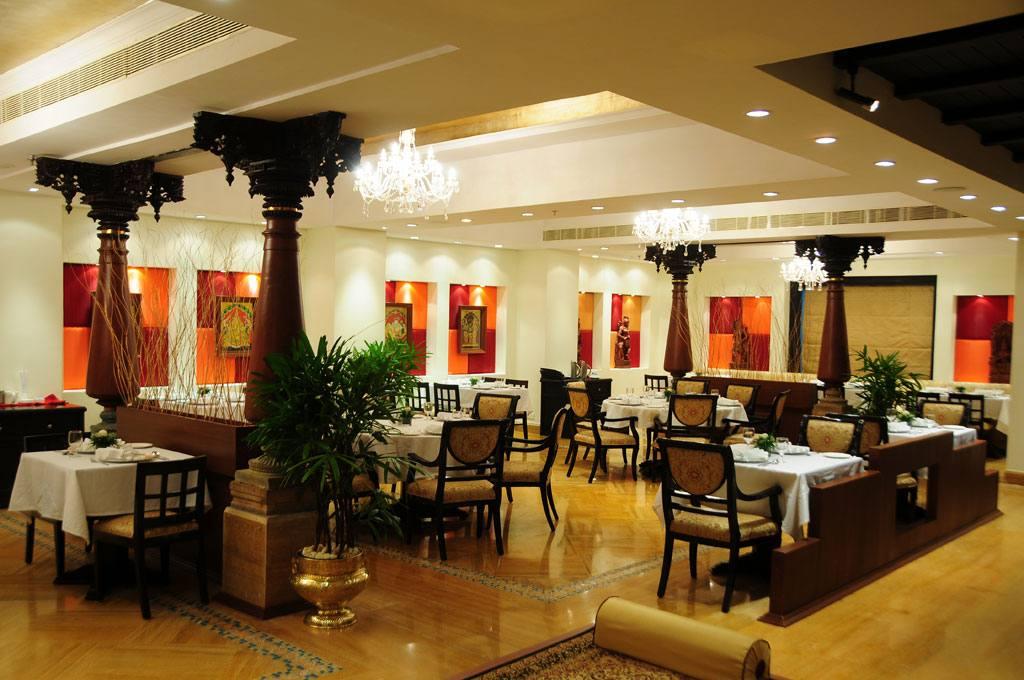 PC: theaccordhotels
Cuisine: South Indian, North Indian
Cost for two: Rs 1500
2. Peaches
This restaurant claims to offer an exciting combination of fresh vegetarian ingredients and ingenious recipes collected from around the world! Fancy vegetarian food indeed!

PC: chennaifoodguide
Cuisine: North Indian, Mexican, Mediterranean, Italian
Cost for two: Rs 850
3. Delhi Highway
The heavenly food of Delhi in Chennai! Relatively new to the Chennai food scene, Delhi Highway serves, as you may have guessed, north Indian food and street food. It's nearly always crowded, which just goes to show how much the city's foodies love it.

PC: zomato
Cuisine: North Indian, Street Food
Cost for two: Rs. 900
Must Read: Best Seaside Restaurants In Chennai
4. Masaledaar
A perfect place to have vegetarian food at a really affordable price! North Indian food is served here in perfect style and manner.

Cuisine: North Indian
Cost for two: RS. 450
5. Pind
Sit in a restaurant that is deliberately fashioned like a Dhaba! And why not! Pind means rustic, and true to its name, this restaurant is Velachery's favorite for north Indian and Punjabi food.

PC: tripadvisor
Cuisine: Punjabi, North Indian
Cost for two: Rs. 800
6. Cream Centre
This Mumbai-based chain restaurant might be a bit pricey but its chhole bhature and nachos are to die for!

PC: grouptable
Cuisine:North Indian, Mexican, Italian
Cost for two: Rs 1600
Also Check: 10 Restaurants in Chennai That Serve Yummilicious Pizzas
7. Kaidi Kitchen
This jail-themed restaurant definitely offers an interesting dining experience. From Thai to Italian to Lebanese, they've got a range of cuisines, all of which you can enjoy while sitting in this unique prison setting.

PC: naidunia.jagran
Cuisine: Thai, Italian, Mexican, North Indian, Lebanese, Chinese
Cost for two: Rs 1500
8. Jalpaan
Jalpaan offers its vegetarian spread in its classy ambiance. This restaurant is known for its pure vegetarian cuisine and lunch combos and the star attraction is towards the end of the meal, as a token of mouth freshener, you'll be served with Jalpaan or simply put Paan Shots.

Cuisine: North Indian, Italian
Cost for two:Rs 900
9. Annalakshmi Restaurant
Vegetarian food served in traditional way! They have a buffet with all kinds of south Indian delicacies that have to be tasted to be believed, and that's why it's still extremely popular after so many years. Don't forget to order the Sevai Payasam, Paneer Palak, and Mysore Masala Dosa. This is one of the best south indian veg restaurants in Chennai.

PC: livemint
Cuisine: South Indian, North Indian
Cost for two: Rs 1000
10. Mahamudra
Mahamudra serves you the good old fashioned South Indian food with some of the best dosas in town. They also serve good North Indian food. With an art and crafts boutique and seating in multiple spaces, Mahamudra is a place that makes health food enjoyable.

PC: grabhouse
Cuisine: South Indian
Price for two: Rs 700
Further Read: Chennai Restaurants That Serve American Way
11. New Yorker
Mexican, Italian and Indian! This restaurant will definitely spoil you with choices. The best vegetarian dishes of all these three cuisines are offered with a twist of delectable flavor. Their shakes Oreo shake, Kitkat shake, and Ferrero Rocher shake will make your meal complete and sumptuous.

Cuisine: Mexican, Italian, Indian
Price for two: Rs 900
12. Royal Vega
This option might seem pricey, but then there is no cost for luxurious and sumptuous food. With five types of settings (based on the idea of King's Table, Queen's Table, Queenmother's Enclave, Princes' Table and Ministers of the Cabinet), the ambience and decor are perfect in each opulent detail.

PC: newindianexpress
Cuisine: North Indian, Mughlai
Price for two: Rs 4000
13. Flower Drum
Chinese and only vegetarian! Yes you heard it right. Serving good old Indian Chinese in a way that makes more particular vegetarians quite comfortable, Flower Drum has earned a lot of fans.

PC: zomato
Cuisine: Chinese
Cost for two: Rs 700
14. Eden
The lovers of vegetarian food should definitely visit Eden. The menu is adventurous with Drumstick Crpes, Avocado Rolls, creamy-layered lasagnas, the white sauce bakes, the Chef Baked Bowl, the Spag Bholo or spaghetti with vegetarian dumplings in imitation of Spaghetti Bolognese is their idea of a culinary heaven. There are also soups, salads and North Indian dishes.

PC: rajiv shankar
Cuisine: North Indian, Continental, South Indian, Italian
Price for two: Rs 750
15. Little Italy
Little Italy is the place for all the vegetarians who just can't get enough of the delicious Italian food they serve here.

Cuisine:Italian, Mexican
Price for two: Rs 1300
16. Dario's
A subtle décor that serves some of the best Italian dishes! Dario's provides a pretty setting for its delicious veg-only Italian delicacies. Trust us, even non-vegetarians will love the food at Dario's.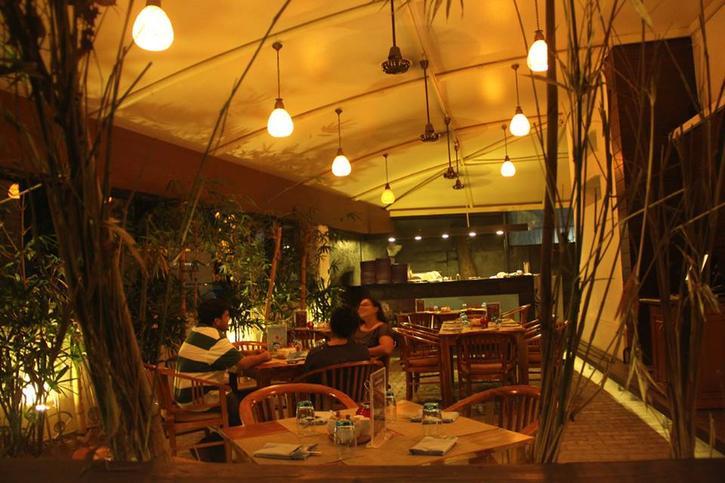 Cuisine: Italian
Cost for two: Rs 1200
So which vegetarian restaurant would you like to visit? Let us know.
You may also like to read:
10 Chennai Restaurants That Serve American Way
20 Quirky places to eat momos in Chennai