Top 7 Traveling Destinations For Foodies in The World
* Disclosure: This is a sponsored post and may contain external links. We assume no responsibility for any transaction between you and such parties.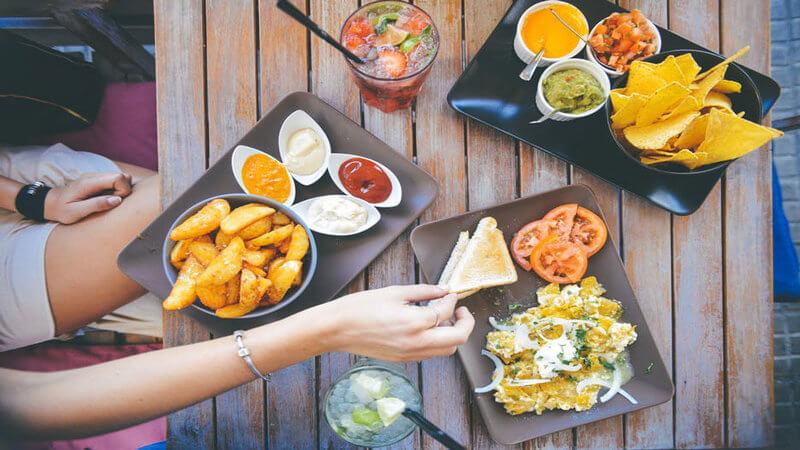 Image Source: Pexels.com
For avid travelers, food is one thing that is most sought after and if you are a foodie along with a wanderer, then you have landed on the right page. Check out the most amazing food destinations around the world below.
1. Tokyo, Japan
Known as the best city to live in Japan, Tokyo is number one destination for any food lover. Tokyo is one city where you can never get disappointed on your visit, as it has numerable things to do and watch. And if you are a food lover, get ready to give your tongue the best treat ever with the terrific dishes like Ramen, Sushi, Tempura, Soba, Sashimi, Sukiyaki, Okonomiyaki, Miso Soup, Sake, Unagi and the list goes on. Tokyo is a paradise for all the non-vegetarians out there and guess what, the city has the largest fish market on the whole all earth!
2. Oaxaca, Mexico
Apart from the uncanny architecture and beautiful buildings, Mexico has a wide variety of food to offer and the best place to fill your tummy is Oaxaca. Experience the world's best food items like Barbacoa, Tasajo, Tamales, Tejate, Tetelas and our very favorite, Tacos. The city has n number of types of tacos, out of which the weird looking (and of course weir sounding too!) Huitlacoche corn fungus tacos are a must have. When you are in Mexico, it is must to try Mexican Candies at-least once. Then they have other dishes like Apazato, kinds of Oaxacan moles (there are some 10-15 of them!). Oh, and did I mention Chapulines, the roasted grass-hoppers?
3. London, UK
Did you think that London is a place to visit for Madame Tussauds or Warner brother's studio and some high end palaces? Then let me clear that out! London also has to offer amazing foodstuff to chill your belly. Look for dishes like Sunday Roast with Yorkshire pudding (as tasty as it sounds!), Pie and mash, Eton Mesh, cockles, Sticky toffee pudding, beef wellington and yeah, my personally recommended full English breakfast.
4. Delhi, India
The capital city of India is infamous for its traffic and air pollution, however it has the most delicious delicacies to offer. Anyone who loves spicy dishes, Delhi is a heaven! From chaats to tasty curries, the city has it all. Try out street dishes like Pani puri, Punjabi pav bhaji, aloo tikki chaat, pakoras and the most renowned almost 100 types of parathas at parathe wali gali. Visit Dilli haat for all kind of Indian cuisines, be it Hyderabadi, Bengali, Kashmiri, Maharashtrian, Punjabi or any other part of the country like Orissa, they serve it all!
5. Singapore
Singapore is known as the perfect place for the wanderers as it has a lot of fun places to enroll anyone who visits the city. Along with wonderful gardens and parks, Marine life and awesome jungle safari, Singapore has a great deal of food as well. Any foodie would love to have dishes like types of Bak Kut Teh, Dim sum, Fried Carrot Cake, Chili or Pepper Crabs, Laksa, Bak chor Mee and yeah, the delicious Oyster Egg. Give yourself a treat with the healthy and tasty food while roaming around and do not forget to have the most memorable food time in Singapore.
6. Paris France
Who knew that the most romantic place on earth has the most belly satisfying food too! Isn't this a tasty deal? Hell yes! Start your day with the traditional French breakfast including Croissants- they come in different flavors like chocolate and butter and sip your favorite coffee along. Don't even think of leaving Paris Without tasting Duck confit, Baguette, Croque Monsieur and Jambon beurre. Enjoy the best foods while admiring the beauty of Eiffel Tower and take your partner out for an amazing and most romantic treat ever.
7. Chengdu, China
Some of us are a great fan of Chinese food and spices. How about having the authentic dishes in China itself? Chengdu is the place you are looking for. Like the fantastic crowd, the food is sure to satisfy your taste buds to an extreme level. Try out Dan Dan Mian, Authentic Noodles, Huigou Rou, Mala Xiaomian, Chengdu style Bing and if you are brave enough to have rabbit meat- cold diced rabbit tossed with peanuts and chilies is the dish for you!
Author Bio:
Emily is blogger at Mexican Candy.org and is an avid traveler with a very good sense of eatables. She loves to travel and is a foodie to the core of her heart.