14 Top Aquariums In USA You Must Show to Kids
* Disclosure: This post may contain affiliate links, which means we may receive a commission if you click a link and book something (there is never any extra cost to you for using these links).
1. Georgia Aquarium - lovely aquarium in Atlanta: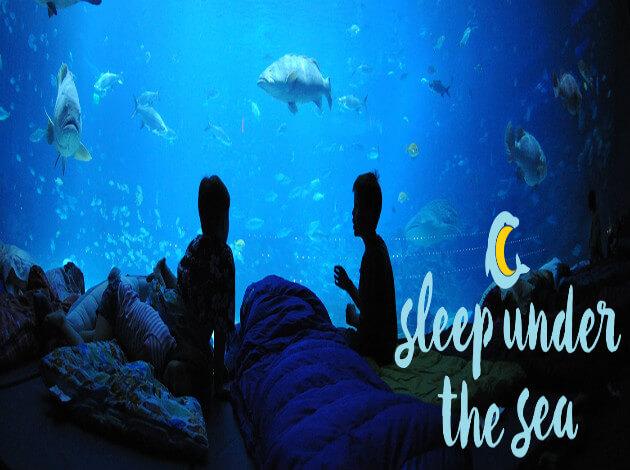 Spread across 5 hectares, the Georgia Aquarium is a fun place to visit for the entire family. Home to animals such as African Pancake Tortoise, Otters, Beluga Whales, Stingrays, Starfishes and the likes, the place is more than just an aquarium. It is a leading facility for aquatic animal research and conservation. It also conducts research on environmental issues. The Georgia Aquarium is considered to be one of the top aquariums in the world. It organises fun events and activities such as 'Sleep under the sea', kids parties and even animal interactions all year round.
2. National Aquarium, Baltimore - one of the best aquariums in USA:
Your visit to the National Aquarium in Baltimore will be full of fun activities and intriguing tours; that's a promise. From conducting workshops to raise awareness about the underwater life and the environment as well, the aquarium also hosts temporary exhibits that are fascinating to say the least. The National Aquarium has exhibits that range from Amazon River Forests to Australia: Wild Extremes and Jellies Invasions.
3. Steinhart Aquarium - best place to see aquatic life in San Francisco: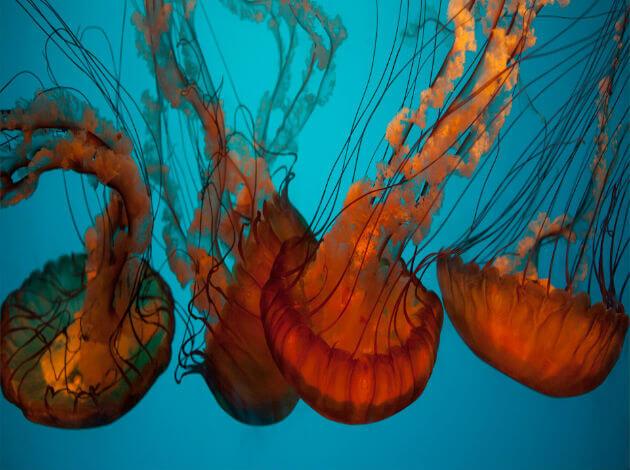 Home to over 900 species, the Steinhart Aquarium is a cool place to visit if you are in town with your children. An interactive aquarium, this one is home to approximately 40,000 animals. Here, you will get to see African Penguins, Alligators, Sharks, Shellfish and even vibrant corals. The main attraction over here is the 'Rainforests of the World' which is spread across 3 floors and offers splendid insights into the world of rainforests.
4. Texas State Aquarium, Corpus Christi- sea life in all its glory:
5. Shedd Aquarium - fantastic aquarium in Chicago: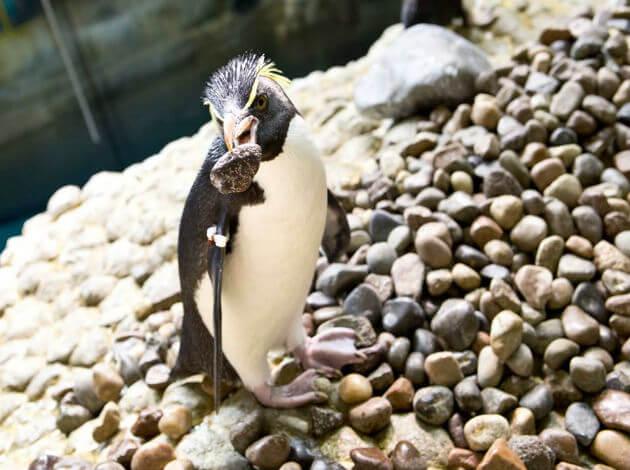 The Shedd Aquarium in Chicago is home to fascinating exhibits such as Amazon Rising, Caribbean Reef, Polar Play Zone and Waters of the World. It also offers remarkable experiences like Aquatic shows, Stingray Touch, Pajama parties and 4-D Experience to its visitors. A unique thing to witness at the aquarium is live jazz sessions that the place is known to host on special occasions. Added USP- the in-house store sells super cute souvenirs that you can take back home with you.
6. New York Aquarium - fun place to visit in Brooklyn with family:
7. Monterey Bay Aquarium - fabulous aquarium in Monterey: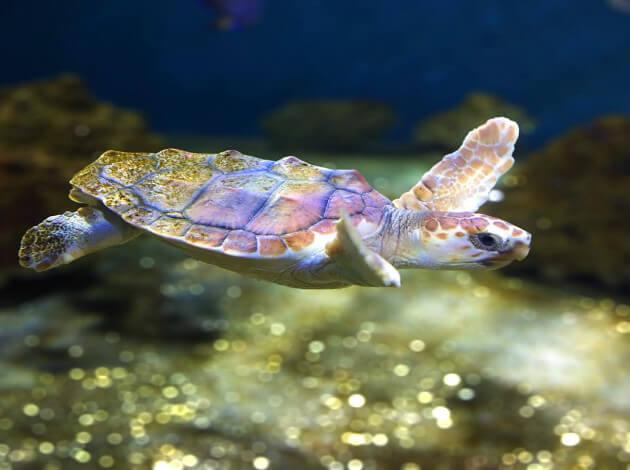 With one of the tanks inside the aquarium having a capacity of 1.2 million gallons, the Monterey Bay Aquarium is one of the biggest aquariums in the world. Apart from giving visitors glimpses into the mysteries of the underwater world, the aquarium also organises fun family activities where you and your kids can create a shark totem pole, decorate a shark mask, make a shark headdress and even turn into a sea searcher! You also get a chance to dive in the water tanks and get up close and personal with the bright fishes.
8. New England Aquarium, Boston - good place to see African Penguins:
The New England Aquarium in Boston is home to a diverse collection of marine life. From African penguins to fur seals to seadragons and even Australian jellies, the aquarium houses animals from all over the world. Do make it a point to participate in their animal encounter programmes; they are really interesting and informative.
9. Aquarium of the Pacific - interesting tourist attraction in Long Beach: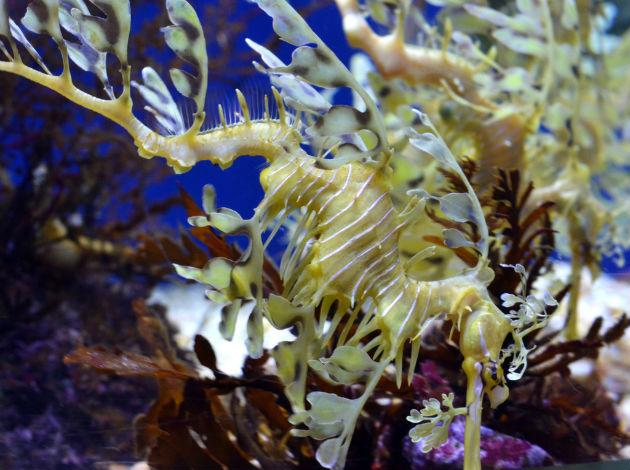 10. Miami Seaquarium, Miami - Best aquarium in USA:
11. Audubon Aquarium of the Americas - cool aquarium in New Orleans: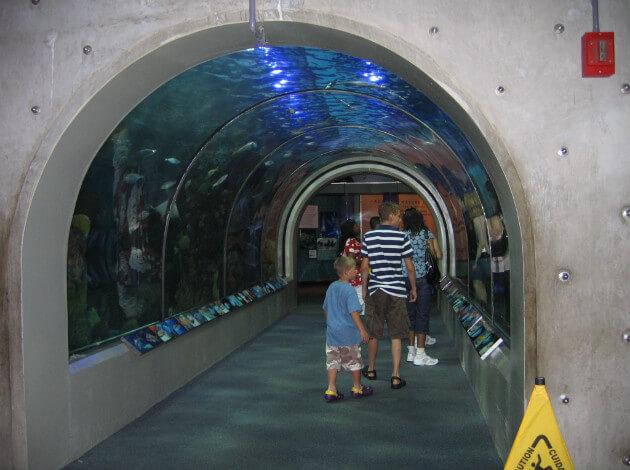 While exploring the effervescent city of New Orleans, do pay a visit to the quaint and informative Audubon Aquarium of the Americas. Home to aquatic animals and birds such as African penguins, barred owls, blue surgeonfish, clownfish, sea anemone, sand tiger shark, potbellied seahorse and southern sea otter, the aquarium is a delight to visit for all ages.
12. Moody Gardens, Galveston - unique aquarium in America:
Moody Gardens is a unique concept- it is an educational centre which uses nature to educate visitors about nature and wildlife conservation. It is spread across 98 hectares, thus making it one of the biggest aquariums in the world. But not just an aquarium, the gardens also house a golf course, a rainforest exhibit and a discovery exhibit along with providing accommodations in an environment friendly hotel. Now that's one exceptional and offbeat experience you can have while visiting Texas.
13. Alaska Sealife Centre, Seward - best place to see aquatic life: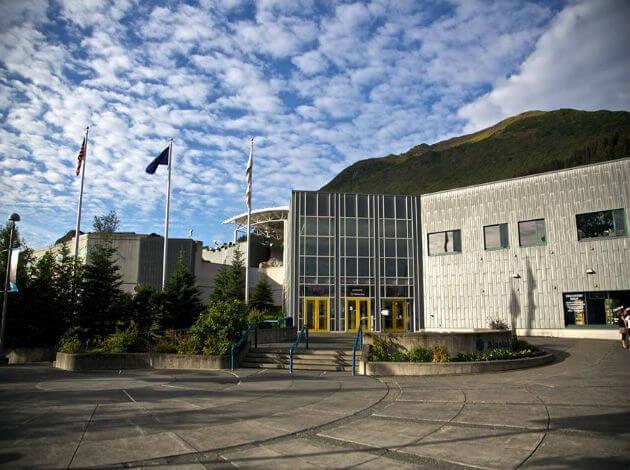 A lovely place in Seward, the Alaska Sealife Centre is more of a rescue and rehabilitation centre and less of an aquarium. Yet, a visit to this place will be completely worth your time as you will get to know the various issues and causes the centre works for. Doubling as a study and research institute, you will find animals such as sea lions, harbour and ringed seals, wolf eels, Alaska skates, yelloweye rockfish, Giant Pacific octopus and rose starfishes housed over here. Many birds call this place their home too! Don't be surprised if you run into Harlequin ducks, murre, tufted puffins, Rhinoceros Auklet and spectacled Eider roaming around freely.
14. Waikiki Aquarium - top tourist attraction in Honolulu: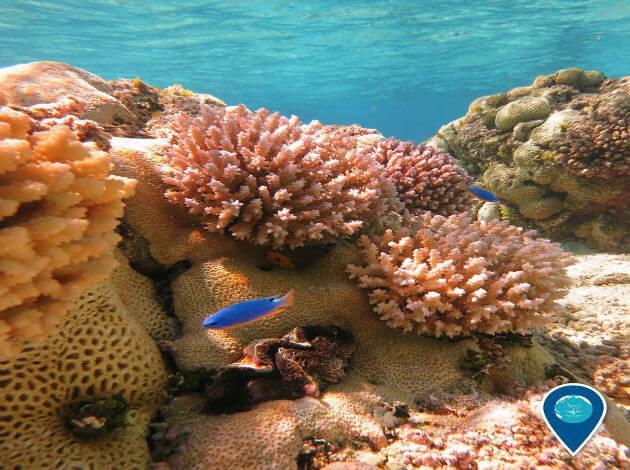 When you head over to Hawaii with your kids for a beach vacation, we recommend you visit the Waikiki Aquarium in Honolulu as well. With the exhibits divided into absorbing galleries such as Amazing Adaptations, Corals Are Alive!, Jet Set, Northwestern Hawaiian Islands and Edge of the Reef to name a few, your family is sure to have a gala time exploring them.