Top 10 Tourist Attractions in Europe
* Disclosure: This post may contain affiliate links, which means we may receive a commission if you click a link and book something (there is never any extra cost to you for using these links).
Europe- the mighty beauty where a tourist ceases to exist and a traveller is born. And however hard you try, you just can't get enough of the surfeit of prettiness Europe is!
Planning a trip to Europe can be intimidating- so many countries to cover, so many destinations to explore and so many memories to make.
To start with, here's a guide to the top 10 tourist attractions in Europe that you should totally add to your trip plan!
1. Eiffel Tower - Paris, France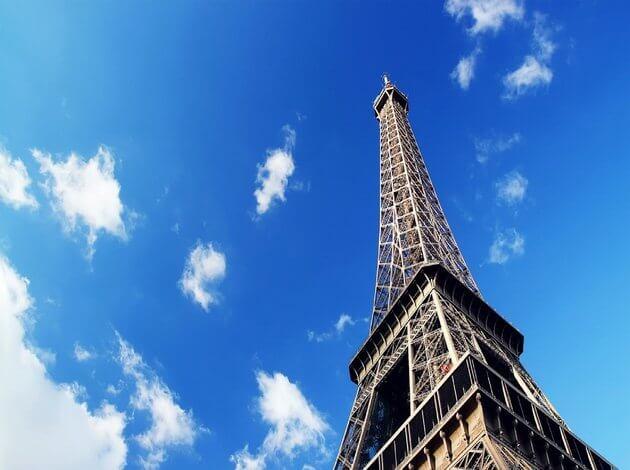 Image Source: Pixabay.com
The epitome of romance, the masterpiece of Engineering and one of the most recognisable landmarks in the world, Eiffel Tower is undeniably one of the prettiest European destinations and also one of the most visited.
Dominating the Parisian Skyline since the 19th century, Eiffel Tower is also one of the most visited paid monuments of the world.
"I ought to be jealous of the tower. It is more famous than I am."
The creator of the tower Gustave Eiffel once quoted!
Adding this tourist attraction to your itinerary is not just important, it is rather the beginning of your Europe Excursion!
2. Acropolis - Athens, Greece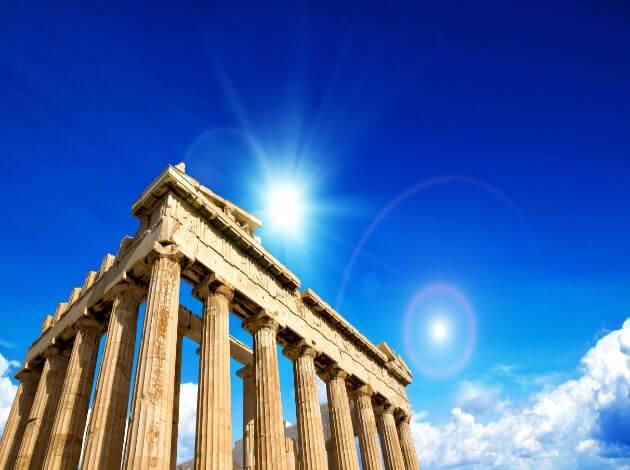 Image Source: Dollarphotoclub Download
The high city of Ancient Greece, Acropolis has stood the test of time and continues to gleam on the backdrop of changing empires and diminishing civilizations.
Dating back to the 5th century, Acropolis is a maze of unique structures, heritage buildings and ancient aura that you should definitely experience at least once!
To understand the nuances and detailed history that is manifested by the Acropolis, a guided tour is recommended.
Check Out : Best theme parks in europe
3. Sagrada Familia - Barcelona, Spain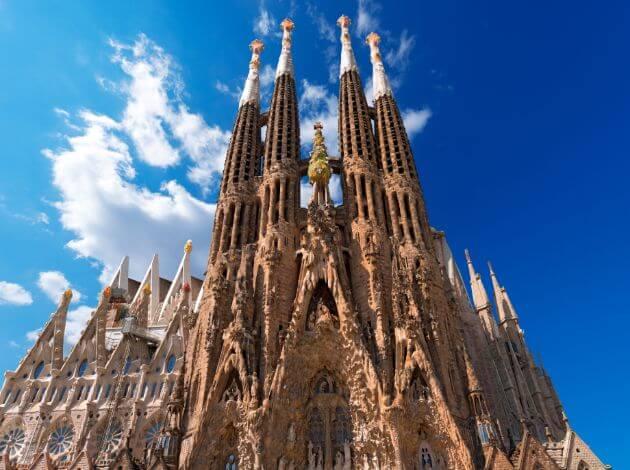 Image Source: Dollarphotoclub Download
Attributed to Antonio Gaudi, the first thing that strikes you about this attraction is its quirky, intricate and one-of-a-kind structure.
The reptilian designs that have been incorporated in the structure of Sagrada Familia leave you mesmerised and the more closer you look, the more you love it. Nonetheless, it should definitely be a hassle-free trip as they will offer great connections to other Spanish destinations like Bilbao, Las Palmas, and Tenerife. Fasten your seat belts, you are about to fly. Use Barcelona trip planner, add flight details and make an impeccable trip plan.
Check Out : Festivals in Europe
4. Notre Dame - Paris, France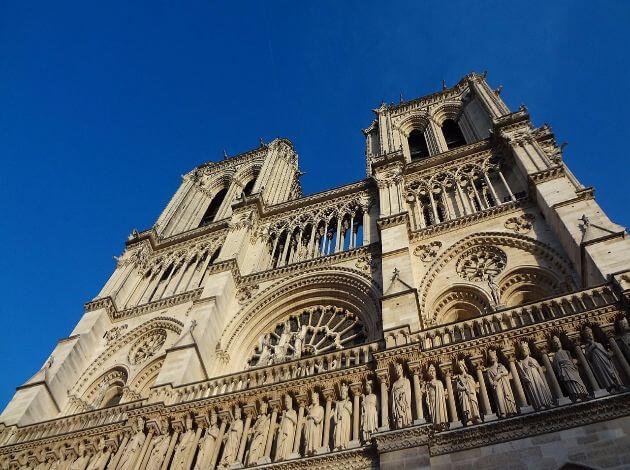 Image Source: Pixabay.com
Clearly, Notre Dame needs no separate introduction. Dating back to 8th century, this impressive cathedral displays classic French Gothic architecture that has survived the French revolution and continues to be a landmark of Paris and the whole of Europe.
The stained glass windows are particularly beautiful and so is the organ. The majestic altar and the serene ambience of the place will instantly soothe your mood!
5. Colosseum - Rome, Italy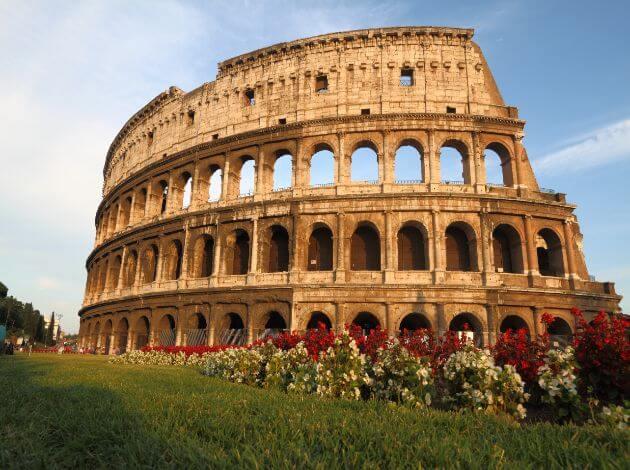 Image Source: Dollarphotoclub Download
The jewel of antiquity, the epitome of Roman Power, a masterpiece of ancient world and a blend of good and the bad- Colosseum is one such structure that makes us feel that we are lucky and we are not. An ancient ground where gladiators fought for their life against wild animals to entertain, Colosseum is one of the largest amphitheatres of the world with a gigantic seating capacity of about 50,000 spectators.
Retaining much of its ancient charm even centuries later, Colosseum hypnotises and you simply can't ignore its brilliant construction with underground residences, lifts and cages for animals that could spring up and surprise the audience anytime during the show.
6. Buckinghum Palace - London, United Kingdom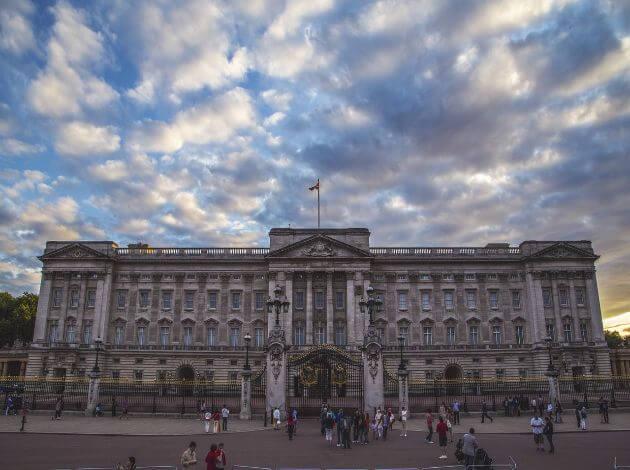 Image Source: Pixabay.com
The royal residence of the reigning Monarch of Great Britain, Buckinghum Palace's very first resident was none other than Queen Victoria. Spread over 775 rooms, including 19 state rooms, 52 principal bedrooms, 188 staff bedrooms, 92 offices, and 78 bathrooms, this is one of the largest palaces in the world and houses finest Royal collection that will fascinate the art enthusiasts.
The change of the guard ceremony is one of the most-sought after attractions in London and if you are in the city, you should definitely try to attend one!
7. Vatican City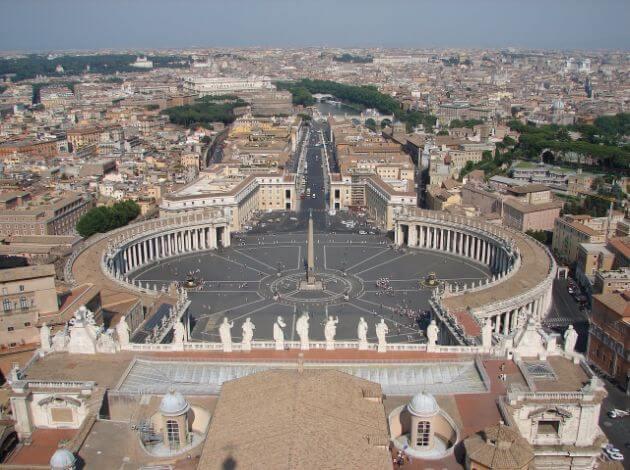 Image Source: Pixabay.com
The smallest country in the world and the home of Pope, Vatican City is considered to be a place of sanity and peace by believers all over the world.
Housing some of the finest art the world has seen like the Sistine Chapel and the ineffable Saint Peters Basilica; Vatican City will transfer you to the world of artist Michelangelo.
Walk around Vatican gardens, take a tour of the Vatican Museums and spend moments of peace at the St. Petersburg Basilica and know the grandeur of this place yourself!
8. Edinburgh Castle - Edinburgh, United Kingdom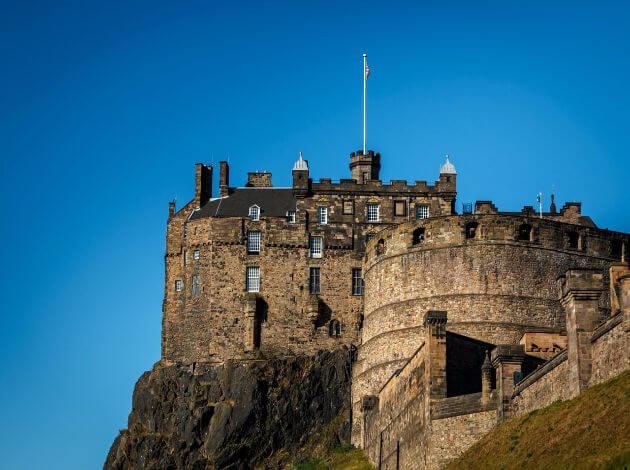 Image Source: Pixabay.com
The main ground for the Wars of Scottish Independence, Edinburgh Castle is one of the mist picturesque fortresses in the world and preserves much of its iconic charm and historical traditions.
The fortress stands on a rock that has traces of human inhabitation from the 2nd Century AD.
The dog cemetery, the statues of Scottish heroes Robert Bruce and William Wallace and a fantastic view of snow capped Bel Mond is worth admiring!
9. Louvre Museum - Paris, France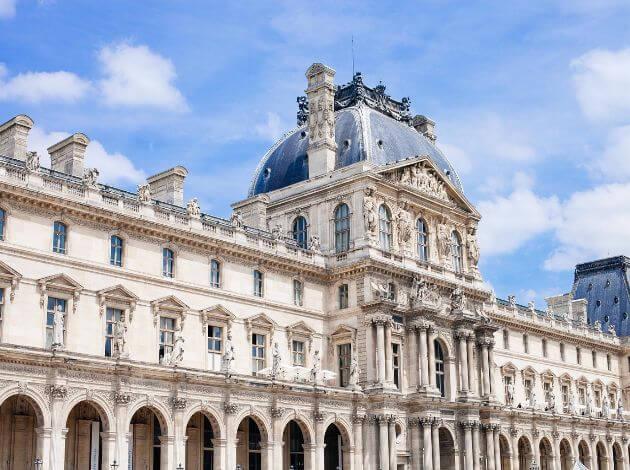 Image Source: Pixabay.com
Okay, there are museums, art galleries, palaces and royal residences and then there's Louvre which surpasses the charm of everything and brings forth an outstanding amalgamation of each.
A former royal residence of King Louis and a later of Napolean Bonaprate; the Louvre has seen glory, grandeur, blood and bravery! Calling it a museum is an understatement. It has over 35,000 exhibits spread over 60,600 square metres of area uniquely designed and decorated intricately with unimaginable detailing and beauty.
You can practically get lost in its myriad of exhibits, fall in love with David's paintings, the Joan of Arc and the world famous Mona Lisa at Louvre and return with a bunch of memories to cherish for a life time.
10. Stonehenge - United Kingdom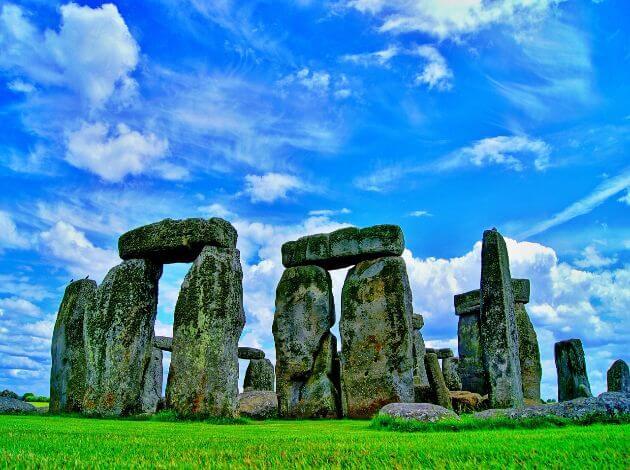 Image Source: Pixabay.com
A prehistoric monument, Stonehenge continues to fascinate the world and is one of the best sights to see in Europe. A set of structure dating back to the Neolithic and Bronze age which is approximately 3000 BC, Stonehenge has terrific stories surrounding it from history, mythology and paranormal science.
Its brilliant structure and mysterious past grabs attention of archaeologists and history enthusiasts from all over the world!
Add these remarkable, stupendous most popular tourist attractions of Europe to your itinerary and you'll have a timeless affair to remember!
You may also like to read about:
Best Small Towns to Visit in Europe