29 Best Sweets to Try from States of India
* Disclosure: This post may contain affiliate links, which means we may receive a commission if you click a link and book something (there is never any extra cost to you for using these links).
The diversity of India is evident by its varied cuisines. In this blog, we cover the best of traditional India's sweets from across all its states. These are utterly delicious, wholesome and inviting!
1. Uttar Pradesh: Makhan Malai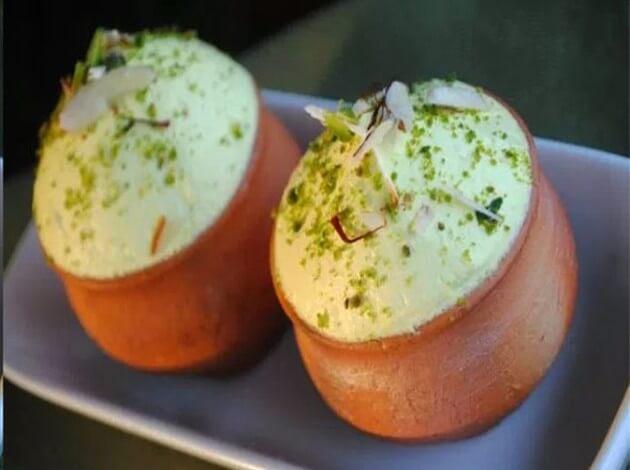 PC: india.com
As light as a cloud, Makhan Malai is made typically in winters out of milk cream.
2. Maharashtra: Modak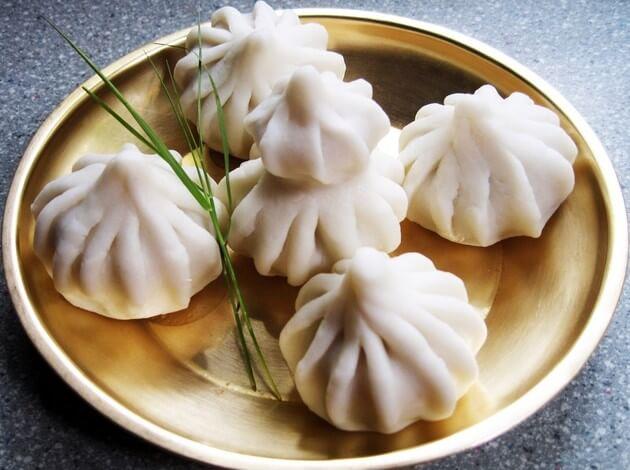 PC: dailyhunt.in
Stuffed with the goodness of coconut and made of rice flour, this treat is made during the Ganesh festival to impress the Elephant God.
3. Bihar: Lai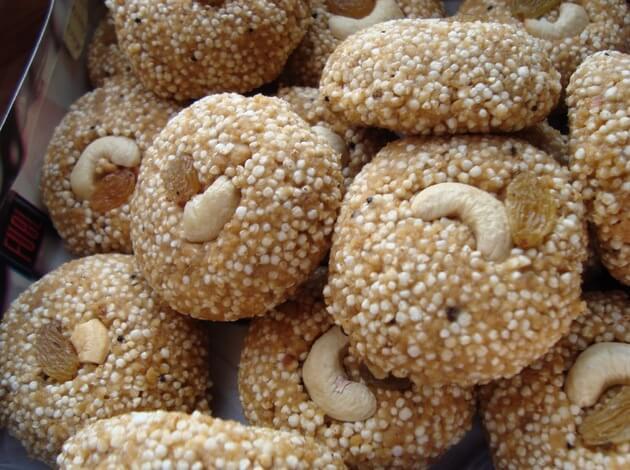 PC: indiamart.com
Made of Ramdana seeds, Lai is a typically Bihari sweet that also has khoya and sugar. It can be made in different shapes and sizes.
4. West Bengal: Sandesh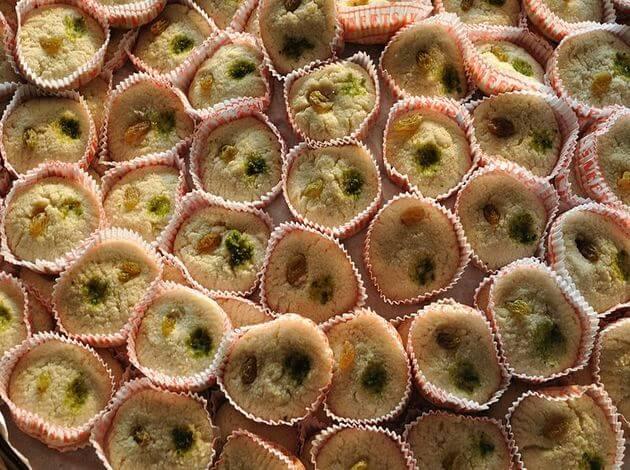 Melt in the mouth goodness, Sandesh is made of cottage cheese and has gained much popularity in the rest of the country too
5. Madhya Pradesh: Mawa Jalebi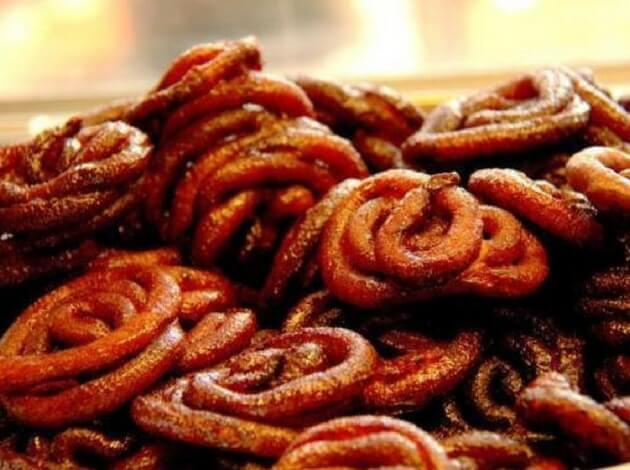 Mawa jalebi is like the humble jalebi on steroids. It is made of mawa and deep fried in ghee.
6. Tamil Nadu: Kachyam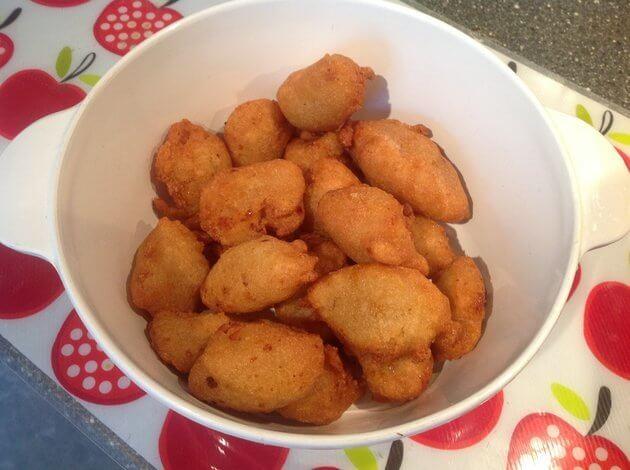 Sweet dumplings that urge you eat more with every bite, Kachyam is a popular snack and dessert in Tamil nadu.
7. Rajasthan: Ghevar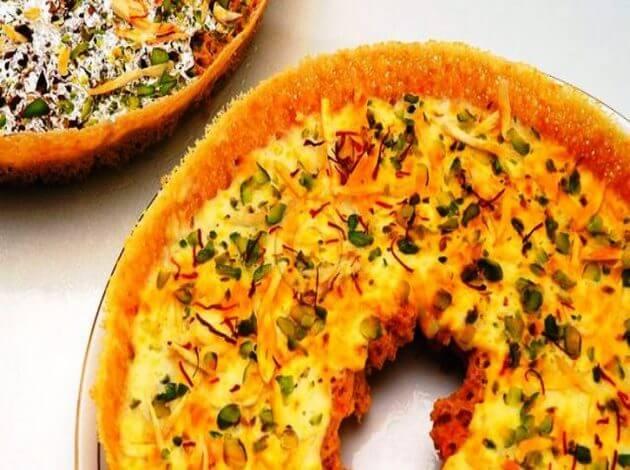 PC: youthensnews.com
Soaked in sugar syrup and sprinkled with cream and nuts, the ghevar is the traditional sweet made during special occassions.
8. Karnataka: Huggi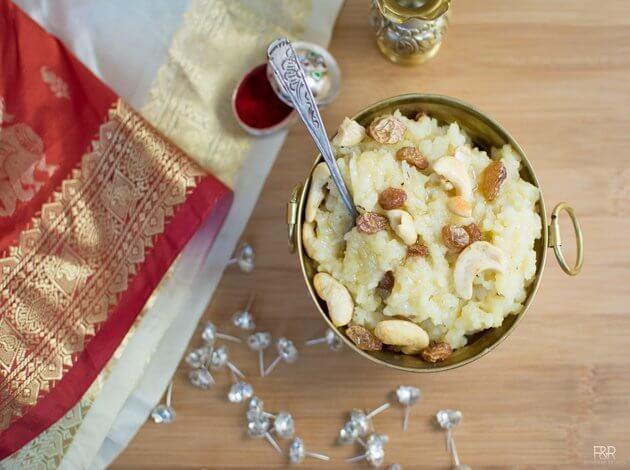 PC: Youtube.com
Huggi is made of wheat traditionally and resembles a porridge that is eaten as a sweet accompaniment with any meal
9. Gujarat: Ghaari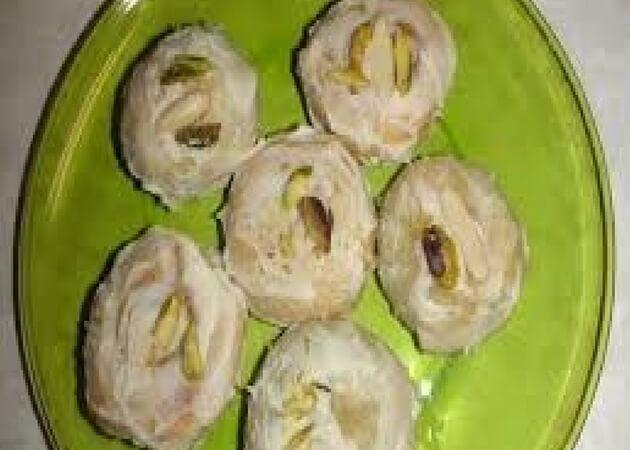 Rich and loaded with texture, Ghaari is a sweet made of mawa, ghee and is stuffed with nuts like pistachio.
10. Andhra Pradesh: Pootharekulu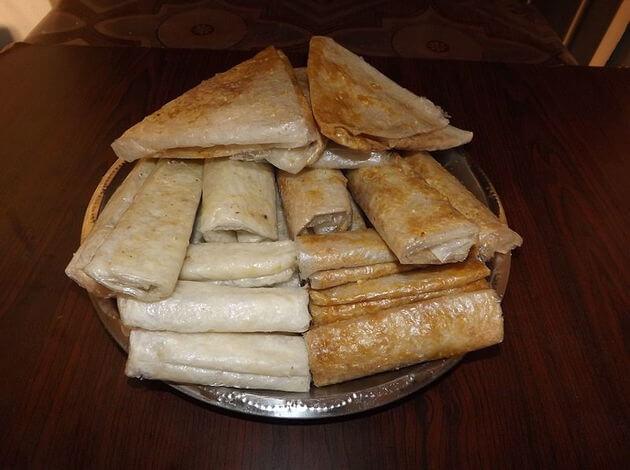 Pootharekulu resembles a thin sheet of paper and is made of rice batter and jaggery or sugar.
11. Odisha: Chhena Poda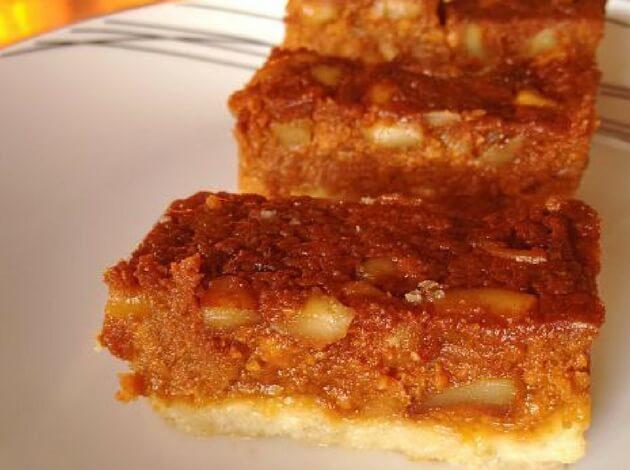 PC: food.ndtv.com
The Indian version of Cheese Cake, Chhena Poda tastes of caramelized sugar and has the texture of a soft, warm cake.
12. Telangana: Thapeshwaram Khaja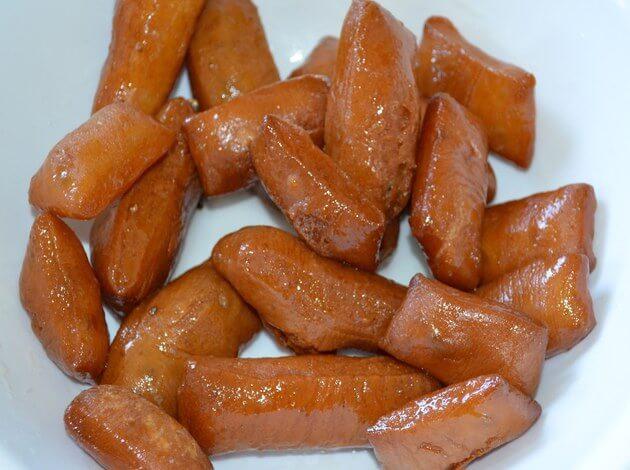 PC: Youtube.com
Made of refined flour and jaggery, the Khaja is layered and soaked in delicious sugar syrup. Get ready for a sugar rush!
13. Kerala: Therali Appam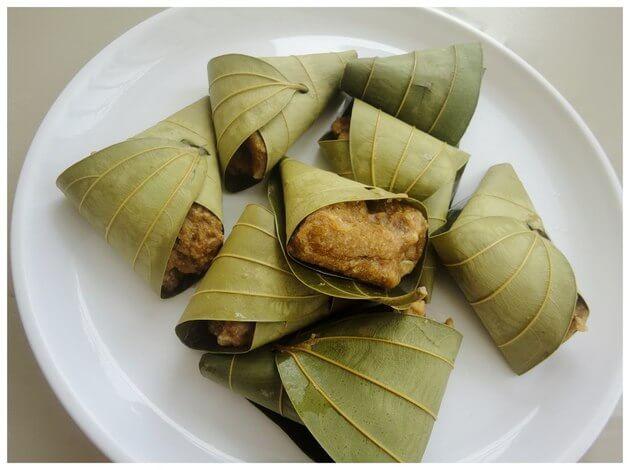 PC: Youtube.com
Made of banana, jaggery and rice flour, Therali Appam is in the fond memories of many Keralites. It is wrapped in a special leaf called Vayana leaf.
14. Jharkhand: Tilkut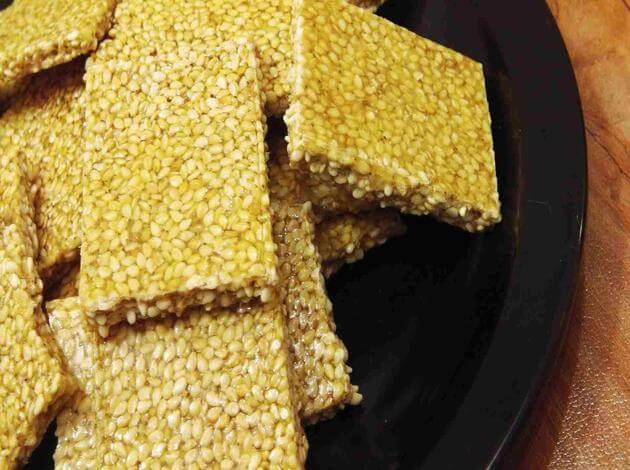 PC: burrp.com
Made of sesame seeds and jaggery, this sweet is had in winters and is said to be incredibly healthy too. This one is a beauty with brains!
15. Assam: Pitha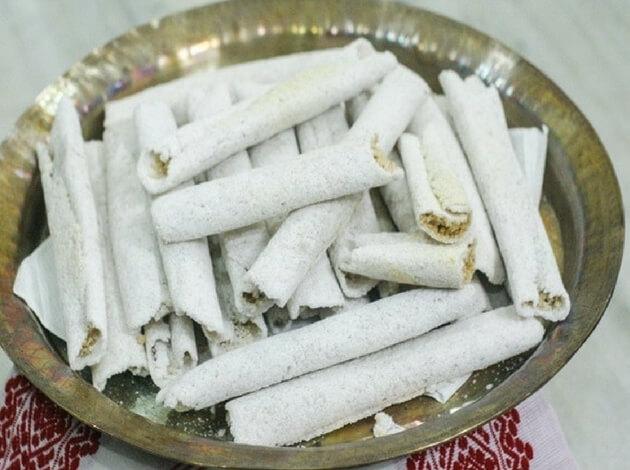 PC: indianexpress.com
Typically prepared with rice flour, Pitha is a versatile sweet that can be made in many variations and eaten as a snack and dessert too.
16. Punjab: Pinni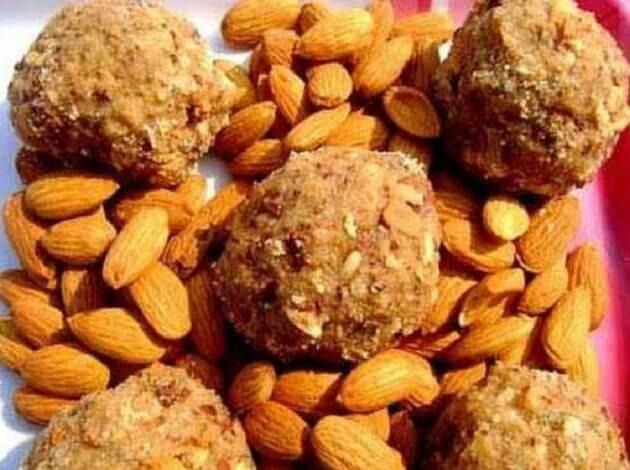 PC: youtube.com
If its Punjabi, you can be sure that it is made of desi ghee! Shaped like laddus, pinnis are made of wheat or urad dal and filled with all kinds of nuts.
17. Chattisgarh: Murmura Laddu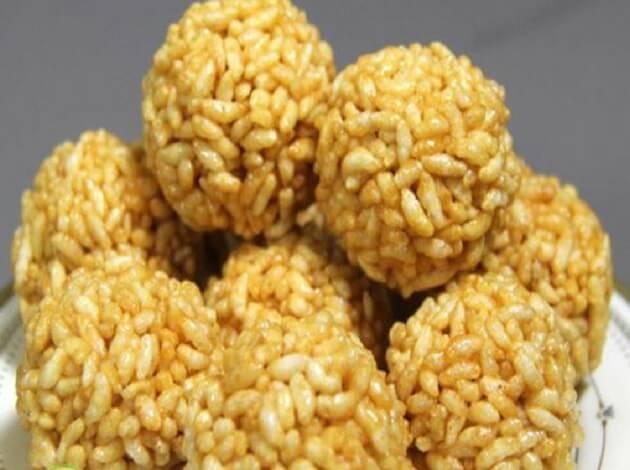 PC: indiamart.com
Made of puffed rice and jaggery, this dessert is unique and highly likeable!
18. Haryana: Halwa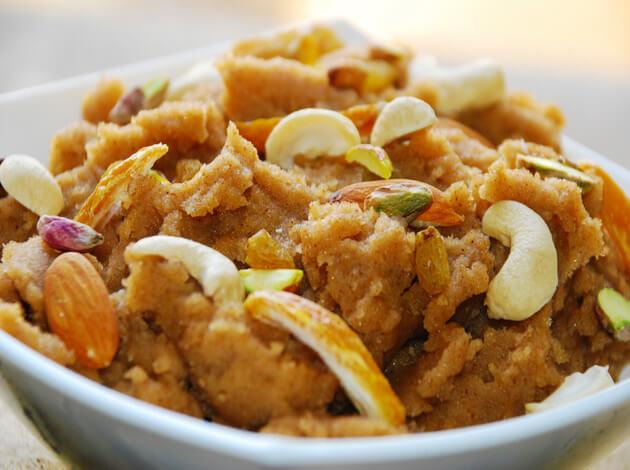 PC: mapsofindia.com
Haryanvis know their halwa! Made of wheat or almonds or sooji, this sweet is oozing ghee and simply too hard to resist.
19. Jammu & Kashmir: Shufta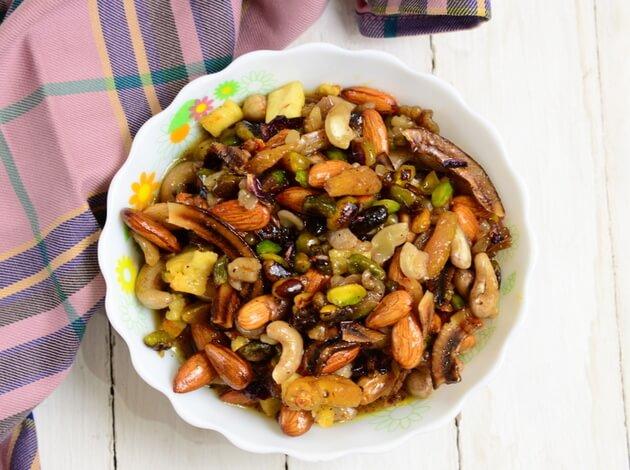 PC: mapsofindia.com
A lavish dessert, the Shufta is loaded with dry fruits and saffron and does the job of keeping you warm in winters.
20. Uttarakhand: Bal Mithai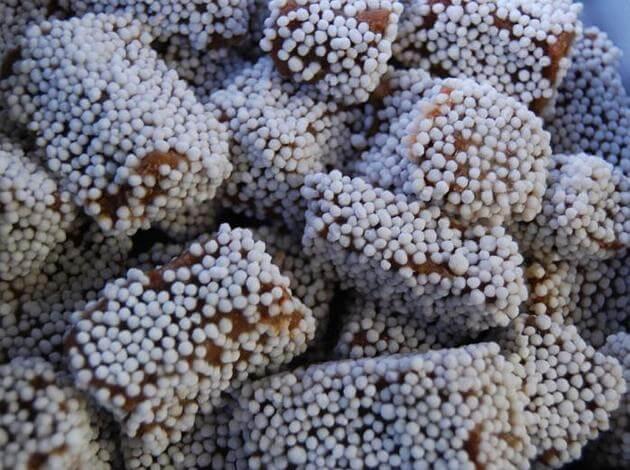 A fudge like dessert, Bal Mithai is textured with sugar balls and has found a place of pride in many legends and folklore.
21. Himachal Pradesh: Dabroo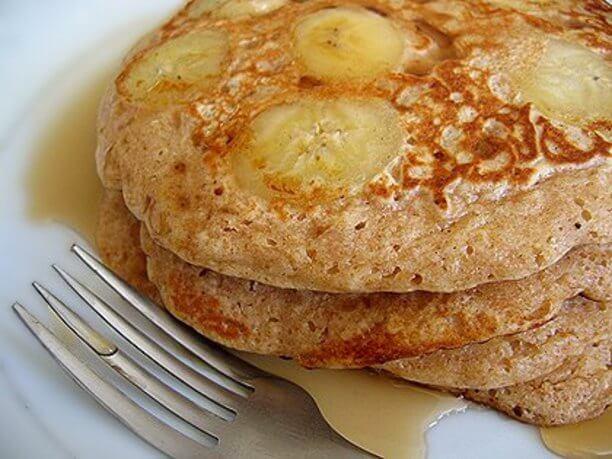 PC: factfile.org
Wafer thin sweet pancakes that melt with every bite, Dabroo is a must try when you visit the hilly paradise of Himachal Pradesh.
22. Meghalaya: Pukhlein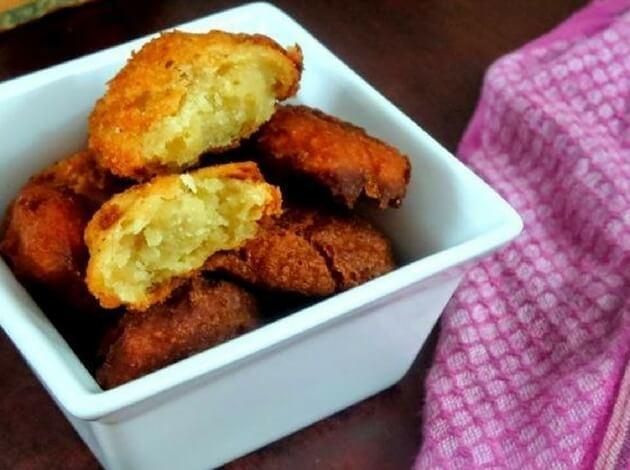 PC: indiatimes.com
These deep fried pockets made of rice flour and jaggery will be all that you desire once you have a bite of it.
23. Manipur: Madhurjaan Thongba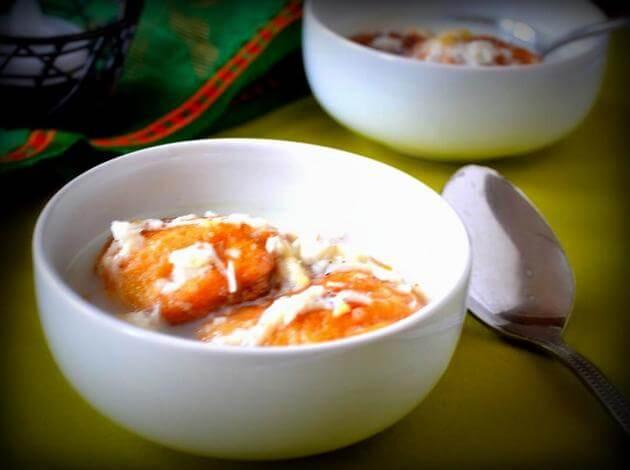 PC: nelive.in
Madhurjan Thongba is sweet dumplings made of gram flour and dipped in sweetened milk.
24. Nagaland: Koat Pitha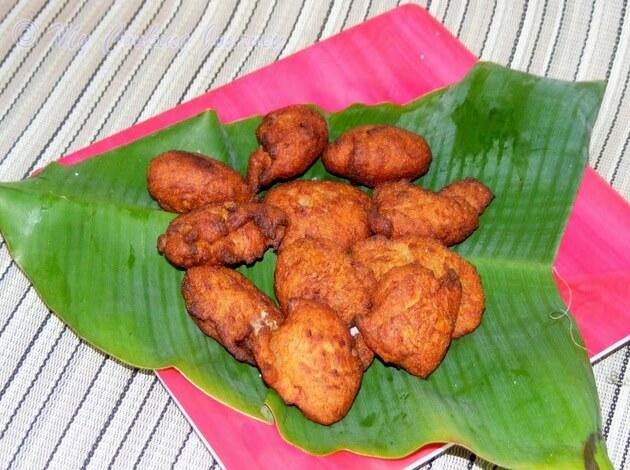 PC: travelwhistle.com
Made during the festival of Bihu, Koat Pitha is made of rice flour, bananas and rice flour. Much like the pithas from Assam
25. Goa: Bebinca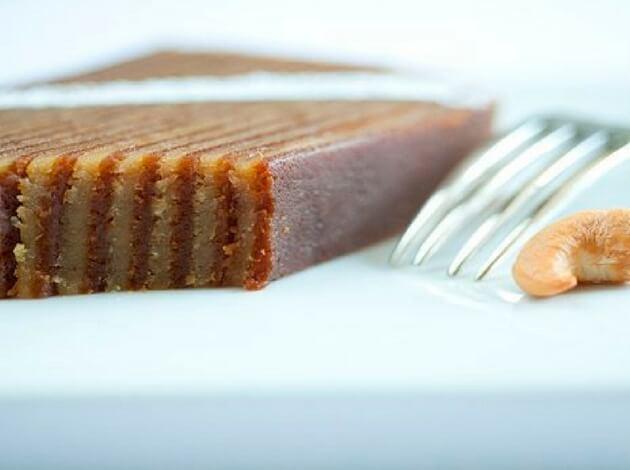 PC: food.ndtv.com
With upto as many as sixteen layers, Bebinca is a traditional Goan dessert made of coconut milk, ghee, plain flour and sugar.
26. Arunachal Pradesh: Khapse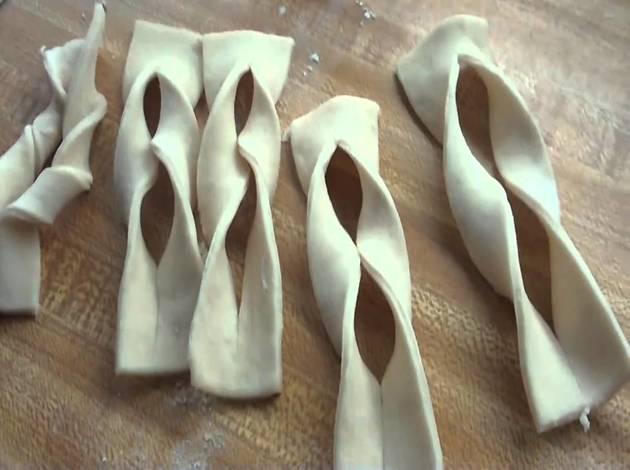 PC: Youtube.com
Differing in shapes and sizes, Khapse is made of butter, eggs, flour and sugar. It is deep fried goodness!
27. Mizoram: Chhangban Leh Kurtai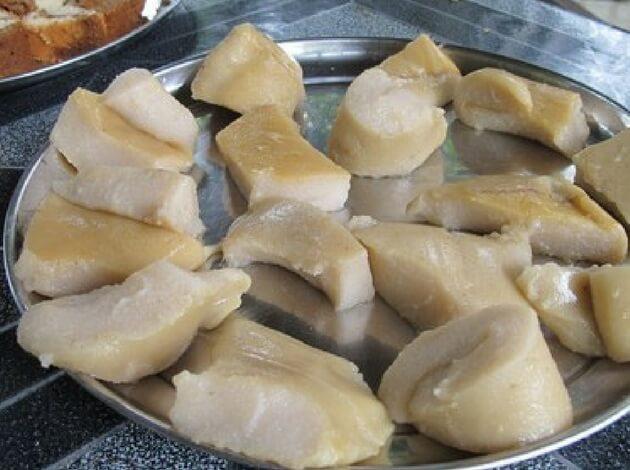 PC: nelive.in
Made with Mizo gur or jaggery, this dessert is nothing but steamed rice flour bread in its best form!
28. Sikkim: Sael Roti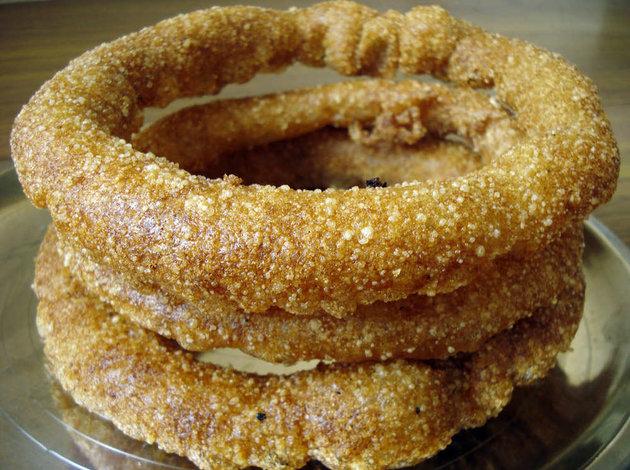 Soaked rice is ground with water to make a fine paste and fried in wholesome ghee. I bet you can't stop at one!
29. Delhi: Rabri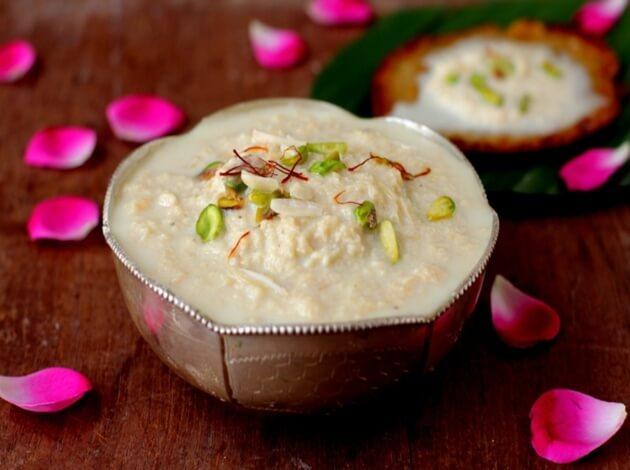 PC: khanakhazana.org
Who knew milk could be this yummy! Rabri is made by heating milk on a low flame for a long time. Sugar, spices and nuts give it a mouthwatering taste that stays on your palette for a long time.
I love Pinni! Which is your favorite?
You might also like to read
12 Railway Stations That serve The Best Food in India
25 Best Indian Souvenirs That You Must Buy