20 Travel Places Ruined by Tourism Worldwide
* Disclosure: This post may contain affiliate links, which means we may receive a commission if you click a link and book something (there is never any extra cost to you for using these links).
Tourism is a double edged sword: the benign form of tourism is that which resurrects and brings any obscured attraction or a pint of interest into limelight. There are countries, places, cities and regions in this world that have completely changed the shape of their economy due to tourism. However, as it is said that the excess of everything is bad, even tourism can leave its negative imprints on the historical or natural landmarks. The reason why Triphobo trip planner introduces this ides to you today is because we need to be little bit more sensitive towards preserving our surroundings and these tourists' destinations so as to leave them better for the next generation. Here's a list of these destinations that have been subsequently ruined due to the excess of tourism.
1. Antarctica
Image source: imgfave/jamesburn
Every travel enthusiast dreams of visiting this extreme location at least once in a lifetime. The idea of physically reaching this place and touching those glaciers can raise enough excitement in you. However, with tourism, that accompanies pollutants resulting from ships and aircraft, there have been cases of oil spills and the effects of lots of people and infrastructure on wildlife and the wider environment can be easily acknowledged here today. However, we can still preserve this pristine part of earth with restricted tourism and taking care of the pollution level.
Planning a trip?
Use the simplest Itinerary Planner and create a trip plan within minutes. Enter travel dates, destination, Add attraction, tours and Book hotels .
2. Taj Mahal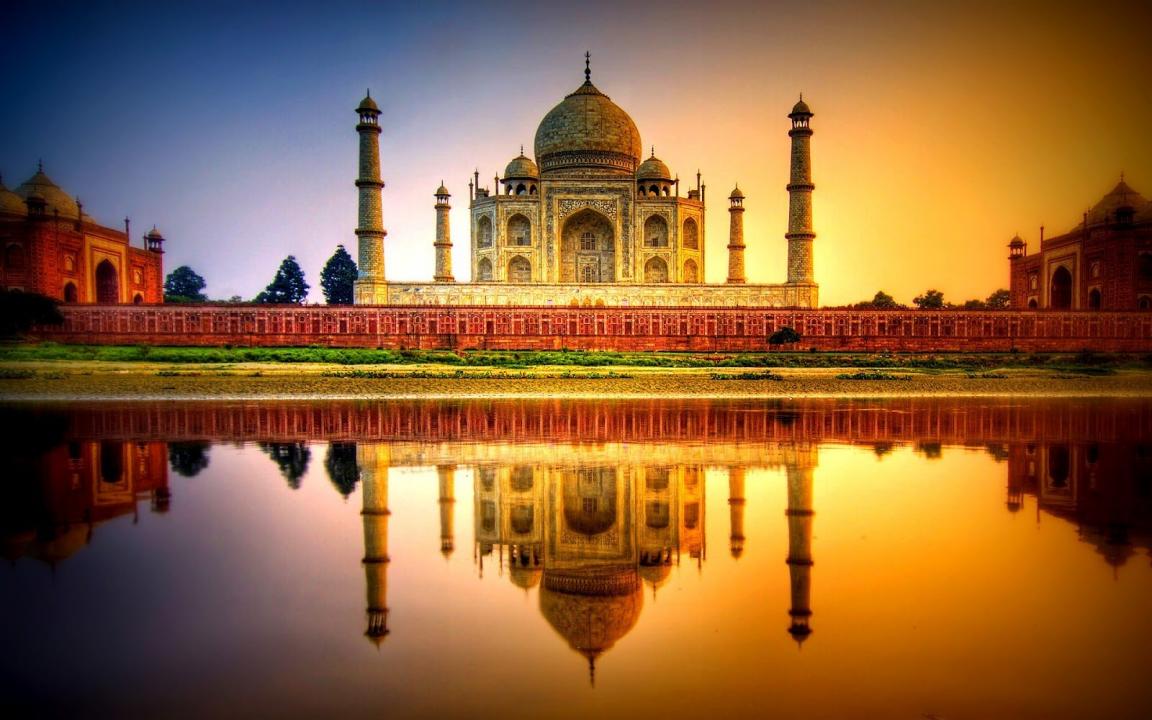 Image source: wallpaperswiki

This Mughal architectural marvel in India has always been in the list of wonders of the world. It was built by Mughal emperor Shah Jahan in memory of his favourite wife, Mumtaz Mahal, and it is visited by millions of tourists every year. However, due to local development and the onslaught of visitors, the Agra city has been polluted and has added a yellow tinge to this otherwise milky white monument. If we don't speedily do something about this rising level of pollution here, we might just end up losing one of the most beautiful architectures on this Earth.
3. Mount Everest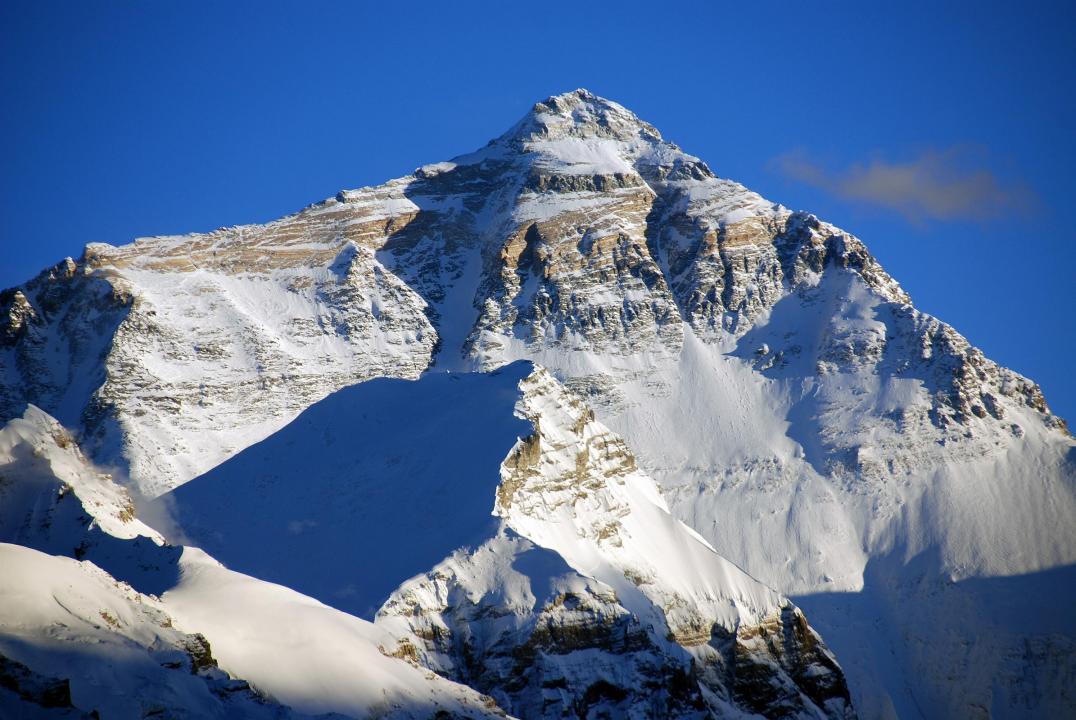 Image source: commons.wikimedia

Mount Everest has always challenged the trekkers with its insuperable heights and unspoilt snow covered peaks. However, today Mount Everest is strewn with trash from invading visitors. Straddling the border between Nepal and Tibet, the area is a place of great spiritual and cultural value. But as you reach here today you shall find garbage on the mountain that includes climbing equipment, food, plastics, tins, aluminium cans, glass, clothes, papers, tents and even the remains of failed adventurers. What a pity that a place that has inspired many a climbers can be brought to such desolation.
Check Out: Oldest Languages in The World
4. Phi Phi Islands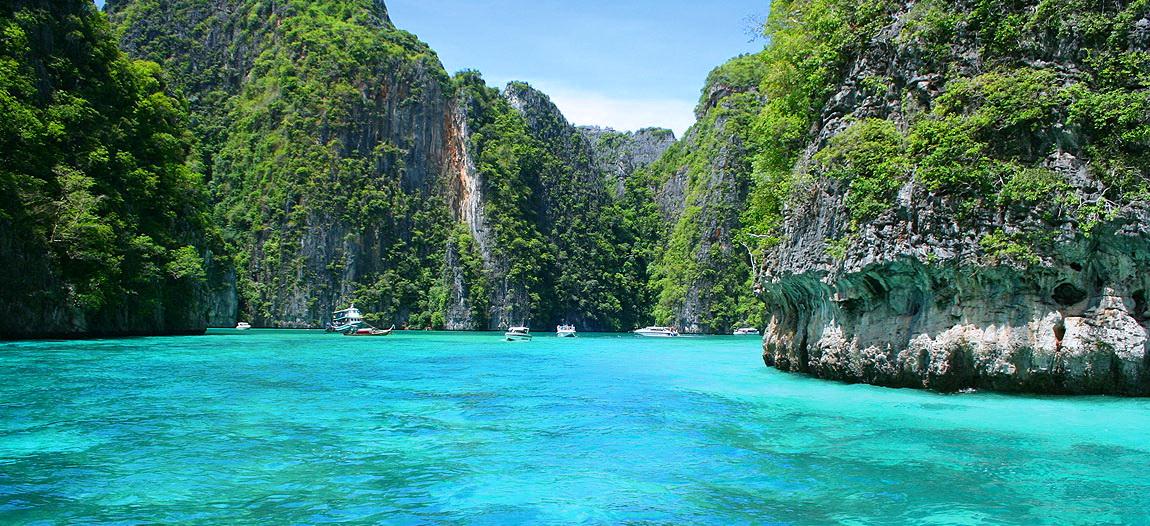 Image source: worlddetails.com

These virgin Phi Phi Islands that became the perfect backdrop for the Hollywood movie The Beach is a recent addition to the list of destinations internationally. However, the flocking in of too many tourists has brought certain marks of pollution here. Even though this picturesque place still claims to have pristine beaches and clear water, yet we may end up losing them soon if resort development and travellers continue to come here in masses.
5. Great Wall of China
Image source: abduzeedo
Two-thirds of the Great Wall of China has already been destroyed by sightseers, developers and natural erosion. All this has led to an inimical fear that this world heritage site will one day crumble out of existence. Survey teams are said to have found large new breaches in the ramparts, which are believed to have once stretched almost 4,000 miles. Other sections are said to have been vandalised, covered in graffiti and ripped up for use in pigsties and coalmines. Booming tourism, development and lack of funds for protection are nibbling away the Great Wall. We need to urgently take some call in order to protect a site that has always been representative of Chinese civilization.
6. Bali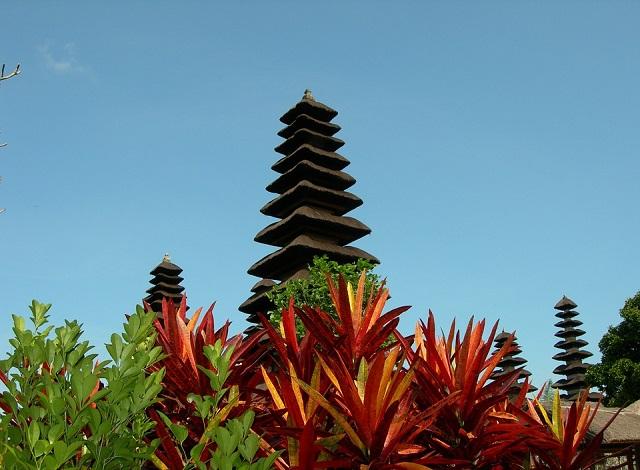 Image source: pixabay
The idyllic beaches of Bali are littered with waste, traffic is gridlocked, some footpaths and roads are in a dangerous state of disrepair and billboards are taking over jungles. Bali is threatened to the point that it could soon be unrecognizable: the cumulated effects of mass tourism, frenzied consumption and an ecological disaster are forcing the most clear-sighted Balinese to sound the alarm. And if nothing is done to stop the excesses, the island of gods won't escape the cruel rule that no paradise ever survives.
7. Machu Picchu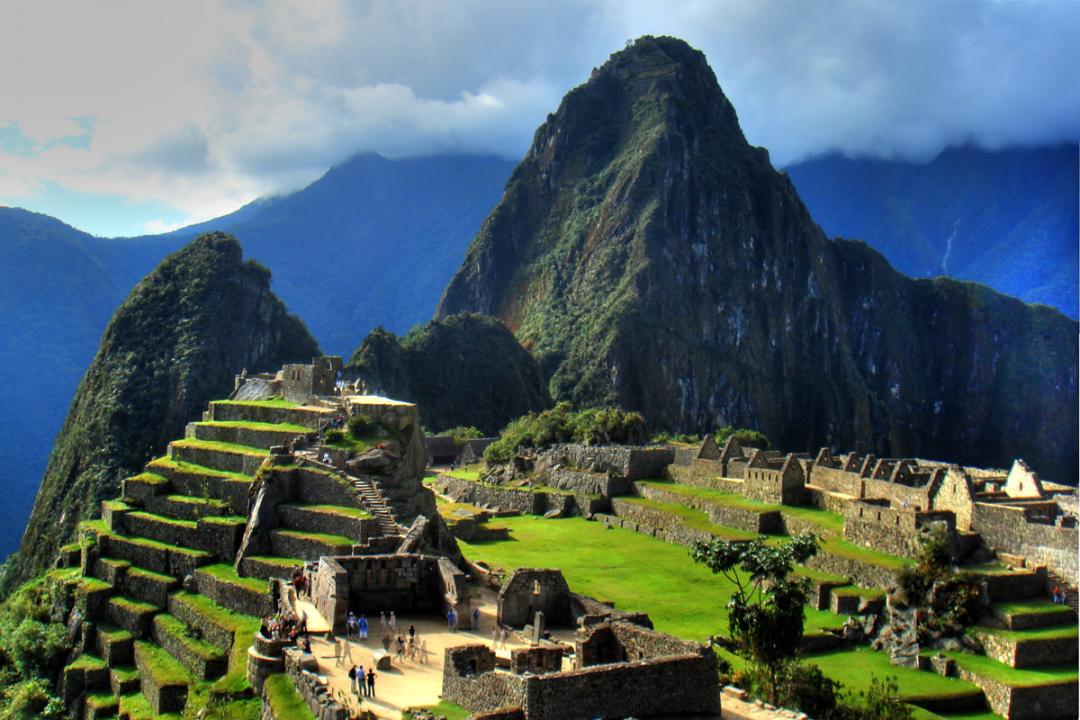 Image source: wallpapercave
Tourists love the enigmatic Inca citadel of Machu Picchu high in Peru Andes. However, the archaeologists are warning that a heavy flow of visitors and poor administration are threatening one of the wonders of the world. The Incas built Machu Picchu atop an Andean peak 7,970 feet high, with a breathtaking view across the inhospitable abysses that surround it. Already, the former farming village of Aguas Calientes that is used as a jumping-off point for tourists has grown into a town of 4,000 inhabitants with five-star hotels and restaurants.
8. Great Barrier Reef
Image source: nationalgeography
Coral reefs live in very precise, fragile and balanced marine environments; even the slightest change can have a huge impact on an entire coral ecosystem. Coral reefs require light, oxygen, clear water, special nutrients, stable temperatures and salt content. With all of these specific conditions, we can clearly see that human actions can pose grave threats to coral reefs. Coral reefs are able to endure natural stresses by adjusting, however the present human pressures are destroying the reefs such as Great Barrier Reef to such an extent that they cannot recover.
9. The Galapagos Islands
Image source: wikimedia commons

The Galapagos biodiversity led Charles Darwin to conceive the theory of natural selection. Today, thousands of tourists flock here annually to retrace his footsteps, but this island habitat is extremely sensitive to outside pressure. This danger is foreseen to such an extent that in 2007, UNESCO added the Galapagos Islands to its World Heritage Sites in danger list.
10. The Parthenon, Greece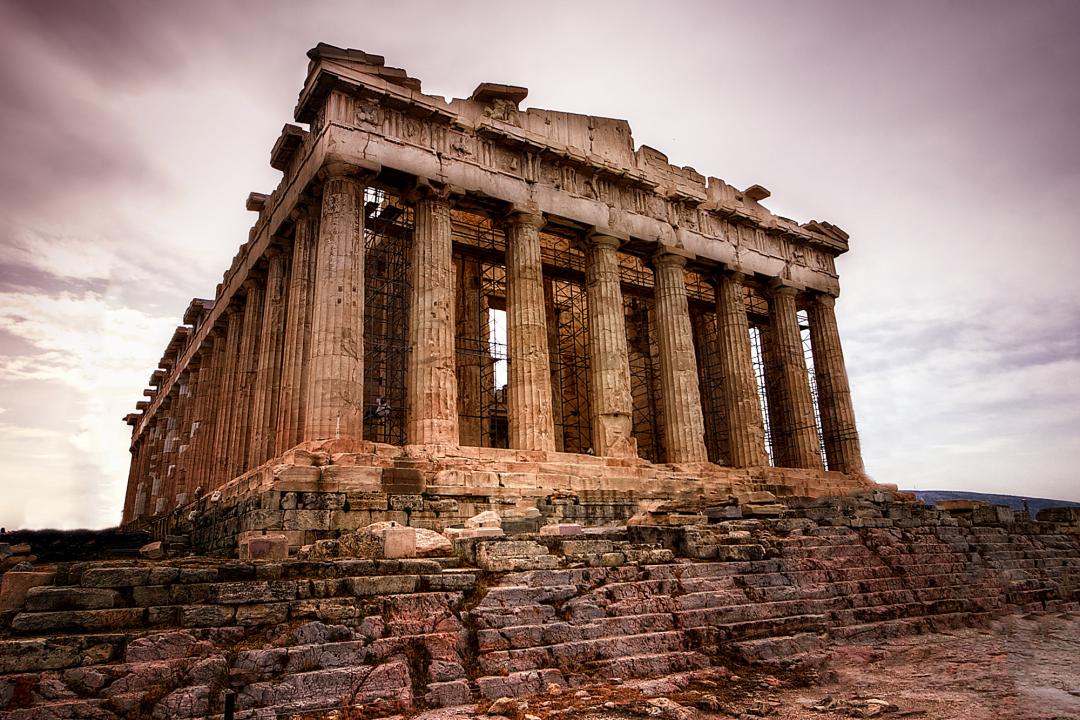 Image source: gettyimages
The Parthenon sits upon a hill in Athens, Greece, known as the Acropolis. One of the oldest ancient ruins still standing, the Parthenon was built as a temple to the goddess Athena between 438 and 447 BCE. The vast temple was later converted into a church, and then a mosque, over the course of its existence. While Athens benefits economically from tourism, guests have often been caught drawing on the ancient pillars and carving their name or other things (such as gang symbols). The damage to the ancients has even forced the government to start prohibiting the taking of rocks from the ground.
11. Masai Mara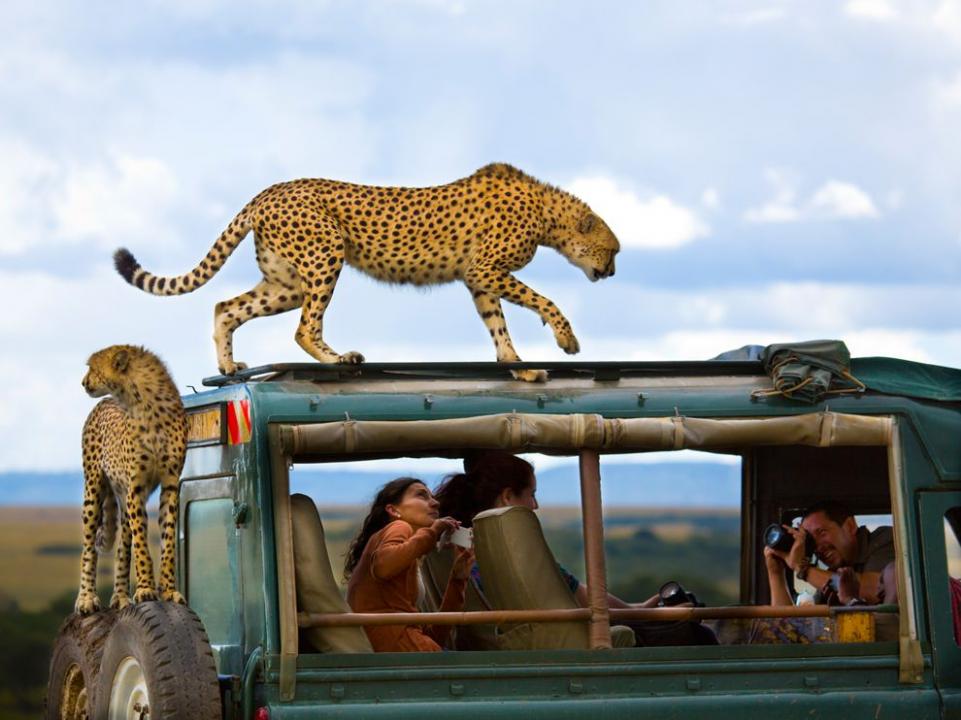 Image source: nationalgeographic/Yanaibonneh

The Masai Mara in Kenya is a part of the northern continuation of Serengeti national park. Tourists visit this place to have a look at one of the most storied large game reserves in Africa. Unfortunately, it is also losing animal species at an unprecedented rate according to a 2009 study.
12. Angkor Wat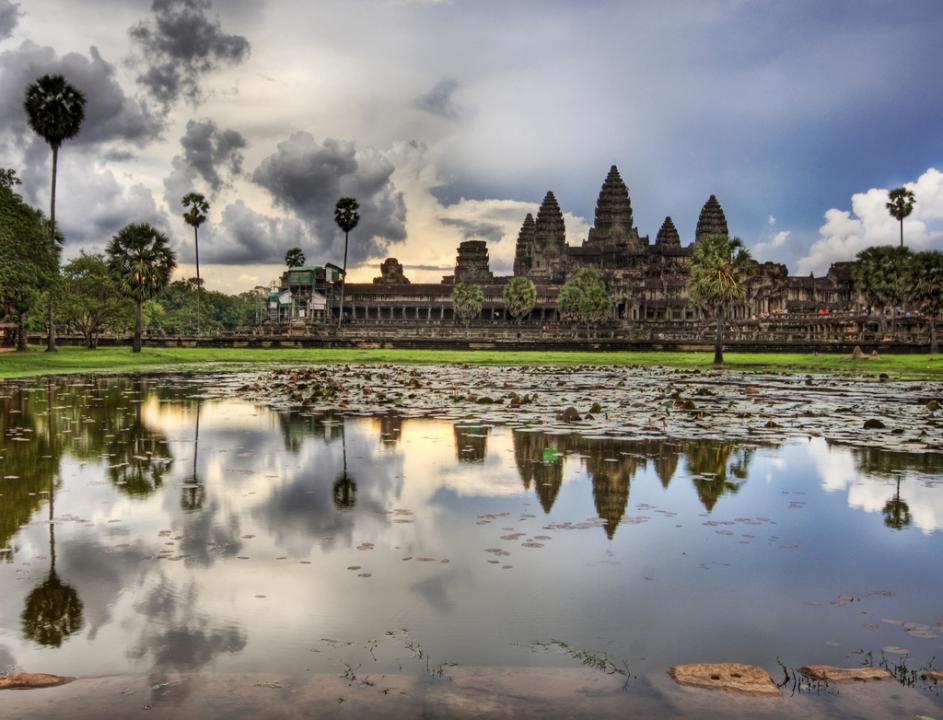 Image source: Flickr/Treyratcliff
Angkor Wat has always been appreciated for its classical style Khmer architecture. It is one of Cambodia's largest tourist attractions. You can also see its ancient structure appearing on the Cambodian flag. Today, however, wear and tear from the annual flood of visitors threatens the integrity of the ancient structure, and graffiti is evident on some of the walls.
13. Stonehenge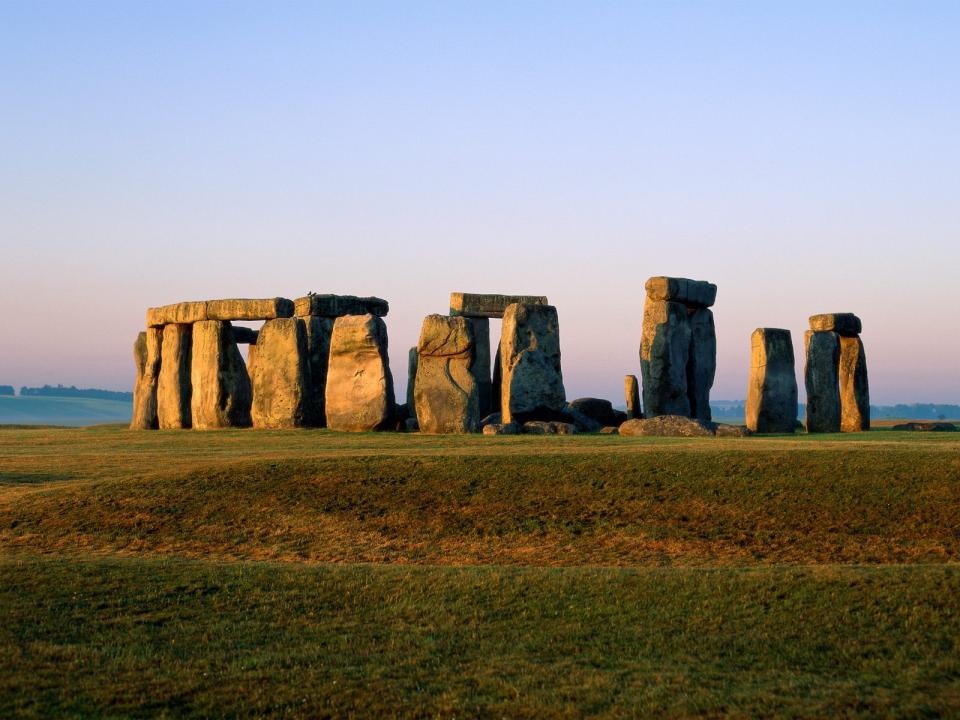 Image source: wallpapers
Located in the United Kingdom, Stonehenge is one of the most compelling historical locations in history. According to some beliefs, Stonehenge has been the centre of alien conspiracies and evidence for the existence of Merlin and magic. Unfortunately, those who have visited this location in the past have not been quite as respectful as they should. Tourists have chipped away pieces of the stones, and builders have restored them according to aesthetics rather than historical accuracy.
14. Roman Colosseum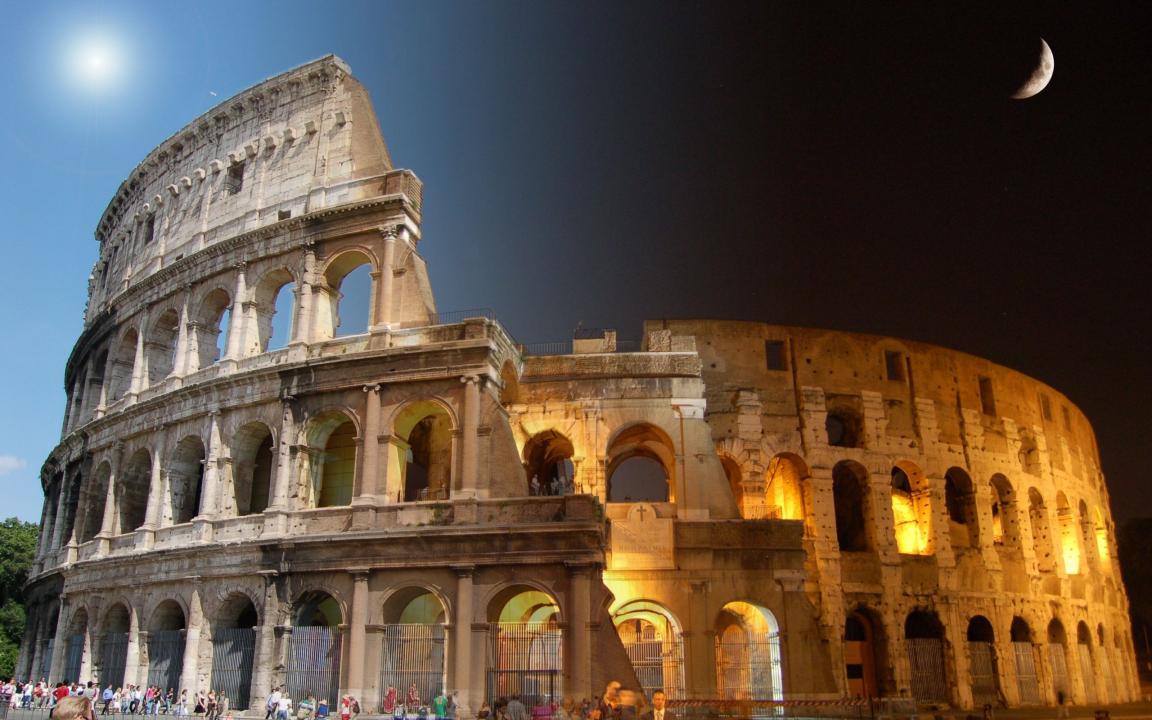 Image source: wallpaper

Who is not aware of Rome's past grandeur that finds its display through the Roman Colosseum? Some of the most famous and formative historical events took place at the Roman Forum in the city of Rome, Italy. Today, the Roman Forum is a pile of ruins, but there's much to learn from them. However, the ostensibly haphazard appearance of the ruins means many tourists feel they can do whatever they want at the Forum and can often be seen moving rocks, placards, taking stones, and even graffiting the pillars.
15. Cozumel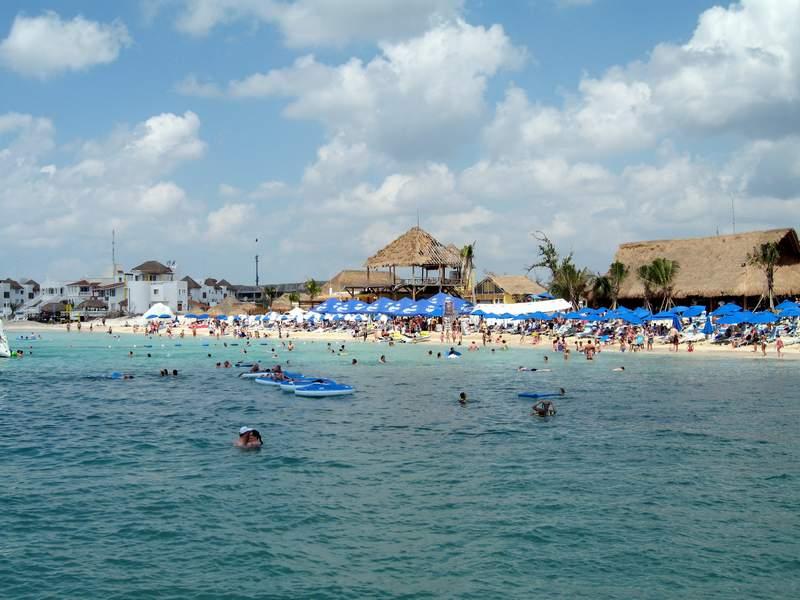 Image source: mexicoweather
Mexico is a popular tourist destination for many American tourists, which has been a burden and a boon at least for local ecosystems. Known for its beautiful beaches and tropical reefs, Cozumel was once a peaceful place until docks were built for cruise ships. Today the fragile reefs are threatened from pollution from development, and Cozumel is beginning to lose its pristine mystique.
16. Teotihuacan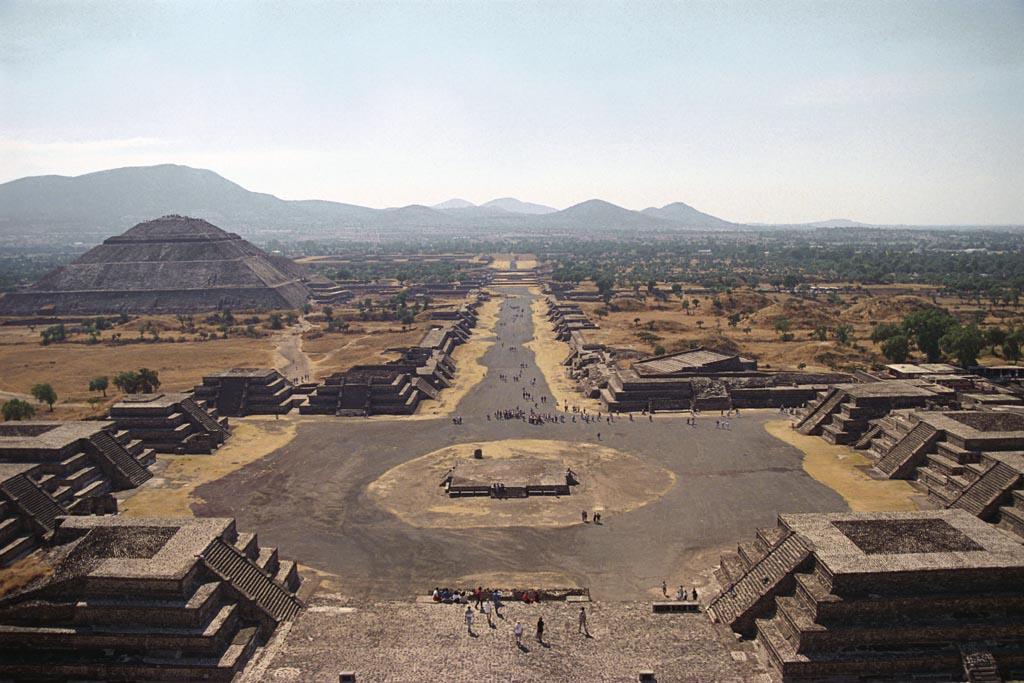 Image source: thefurtrapper

Teotihuacan is one of the most important representations of ancient civilization in Mexico. As a result, the ruins have been trampled on for millennia. Today the site is under increased threat from development.
17. Jaisalmer, India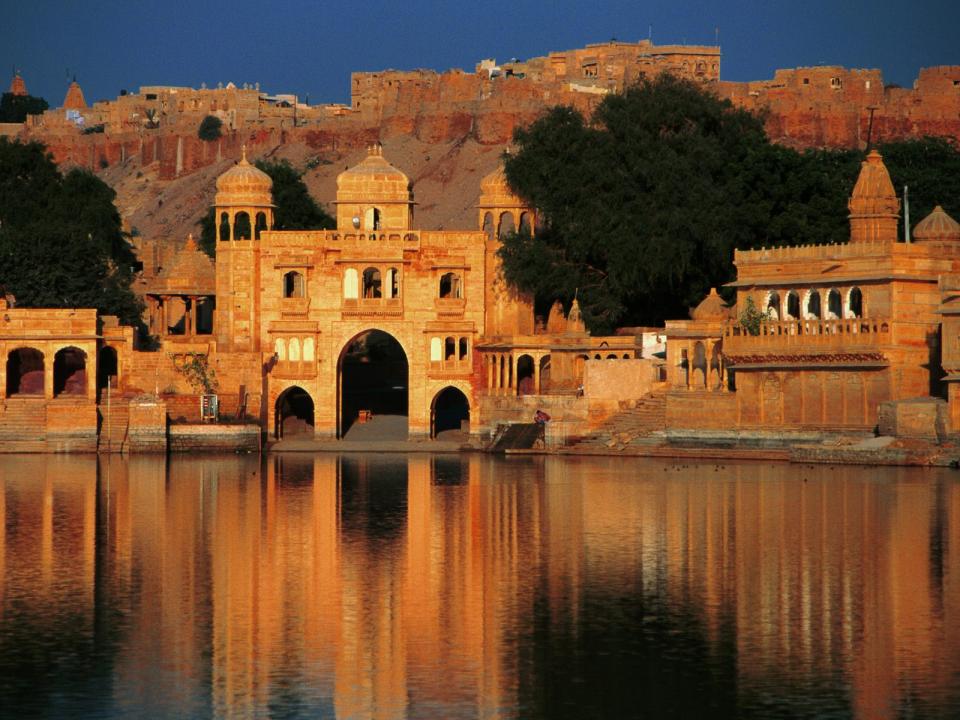 Image source: thegoldenscope.com
Jaisalmer in India is a city that dates back to the medieval times, and is considered to be a World Heritage site. In the last 10 years, the tourism for Jaisalmer has quadrupled. Not only does the site have considerable historical significance, but it is also considered one of the most aesthetically pleasing historical sites in the world. However, even though the site is popular, the city itself can't withstand the volume of tourists. The sewage system is incredibly outdated, and water seeps into the sandstone from cracks in the old pipes. Given that the city is pretty much made of sandstone, that's a big problem. However, because the city survives on tourism alone, limiting the tourists would be a harmful decision economically.
18. Tulum, Mexico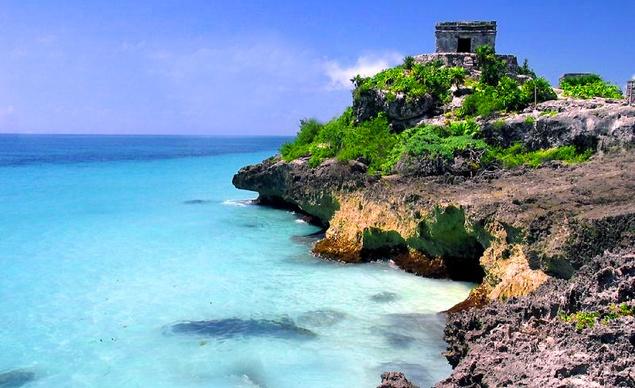 Image source:ahautulum.com

Tulum in Mexico was one of the last cities inhabited by the ancient Mayan people, and even lasted for an additional 70 years after the Spanish occupied Mexico. Visited annually by over one million visitors each year, Mexico has had to catch up to the tourism demands. What was once a deserted beach is now filled with shopping centers, hotels, and amusement parks. The government is currently planning to build an airport and a recreation center. All of these new developments are slowly swallowing up Tulum, causing its historical roots to disappear.
19. The Great Pyramids & Sphinx, Egypt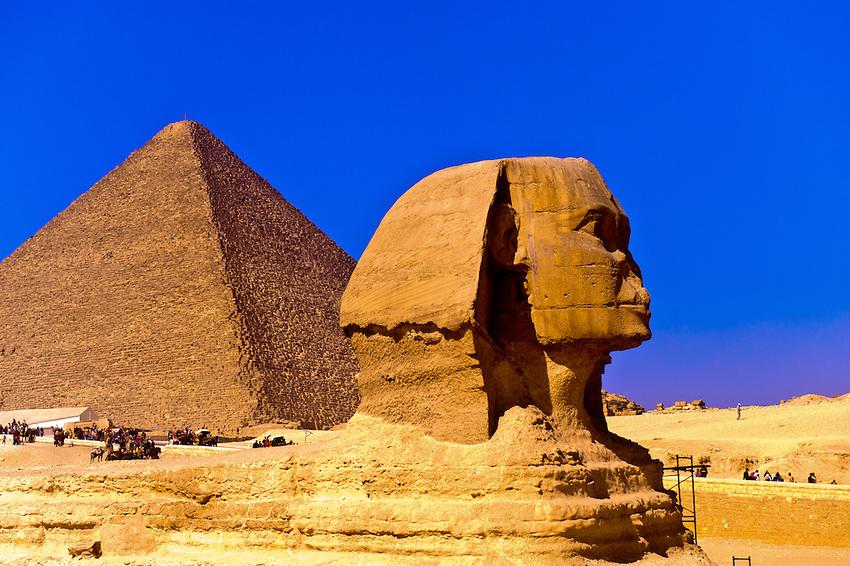 Image source: alamy.com

The Great Pyramids and the Sphinx are the iconic and historical sites of Ancient Egypt. Not only are they testaments to the innovations and technology of the Egyptians, but also stand as a reminder of the slavery of the Jewish people, who helped erect these vast monuments to deceased pharaohs. However, recent visitors to these sites have noted that there has been a rapid deterioration from hosting so many tourists over the last few centuries. Also, the restoration team for the pyramids have been causing damage in their restoration procedures without even realizing it. Hopefully, the Great Pyramids and the Sphinx will be subject to more sustainable practices in future, in order to preserve this wonder of the ancient world.
20. Ngorongoro Crater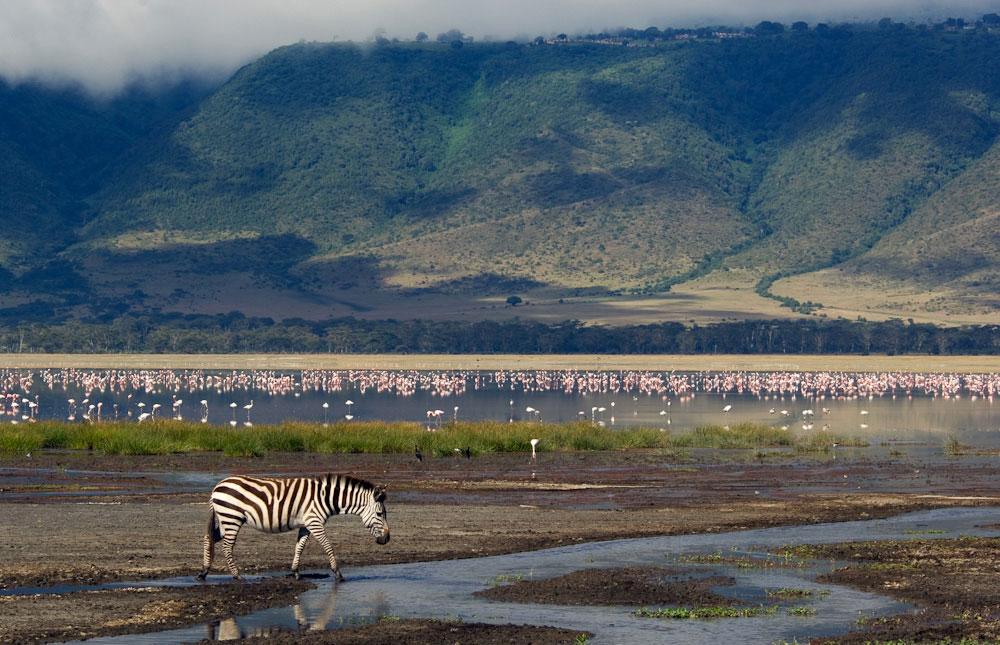 Image source: africaimagelibrary/Ariadne Van Zandbergen
Tanzania's Ngorongoro Crater is one of Africa's geological and biological treasures. This large, unbroken, unflooded volcanic caldera has provided a natural enclosure for a wide variety of wildlife, making it an ideal location for conservation efforts. Unfortunately the enclosure also leaves wildlife with no escape from the barrage of tourists who flock here to enjoy the crater's mystique and beauty.
If you have any further suggestions as to how these places can be preserved from getting ruined, let us know! Let us save the heritage that has been transferred to us by our previous generations.
You May Also Like To Read :
Terrorism Affecting Travel & Tourism