Travel Lessons from my Imaginative Father
* Disclosure: This post may contain affiliate links, which means we may receive a commission if you click a link and book something (there is never any extra cost to you for using these links).
Words are too thin to carry the density of love and admiration that a daughter holds for her father. After all, he is the first man in her life who epitomizes love, care, affection and a bond that goes beyond the boundaries of time and space. Just like for all the girls, my daddy is the strongest for me, he is the light of my life and a person who has always stood for my aspirations, my anxieties and desires from life. Not only has he inculcated a fierce sense of independence in me but has also offered me the prisms to look at the world in all shades and nuances. He is the one with whom I have seen, travelled and experienced the world, an inheritance that I cherish even till today.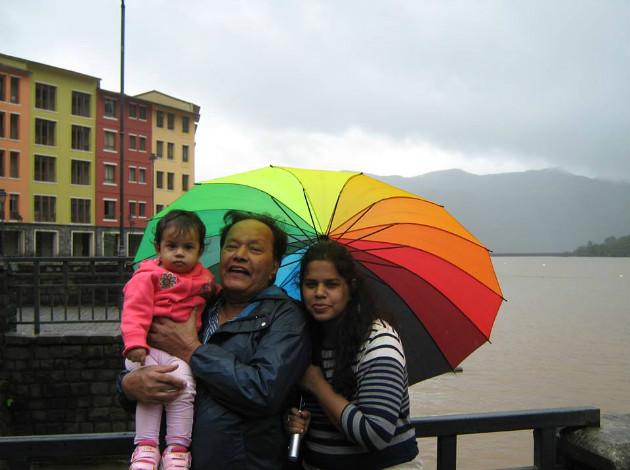 Travel was certainly not a privilege in his life given the tumultuous times in which he was born. Imagine being born at a time when the country is being divided on the flimsy basis of religion, a partition that left ghastly memories on the minds of people. Of course, for that generation travel would have been a farfetched idea, reserved only for few. If at all there was a travel between the divided lines, it was more of an escape rather than a pleasure. But then, it is the gravity of your imagination that transcends you above the mundane boundaries of spatial lines. And this is exactly what happened in the case of my father. He might not have traveled far, but he at least traveled deep, into the unseen and unimagined fortes of distant corners of the world and beyond. Endowed with a literary imagination, he could narrate the beauty of far flung lands to me with such candor and passion, that I couldn't help myself but fall in love with them. With him, I imagined Egypt (when we discussed Shakespeare's Antony and Cleopatra), Lake District in England (when we read British poets together), or the rural landscapes of India (when he taught me Premchand) for that matter. I might not have traveled to these places but I definitely visualized them in my mind as his magic of words created a trance in the deepest recesses of my imagination. He was the painter who painted this world for me on his canvass of imagination.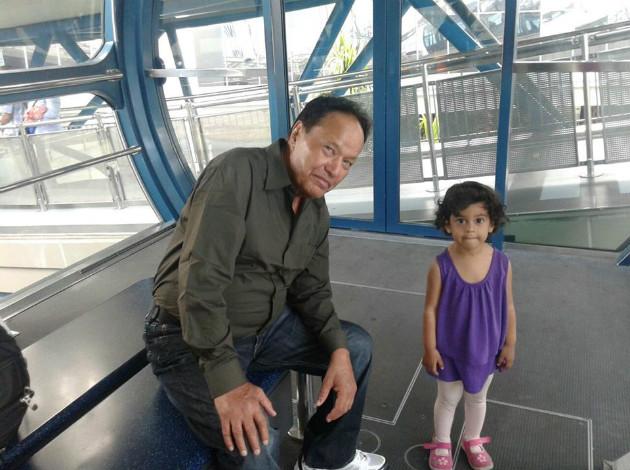 Every year, we used to go to some hill station. He had always had this love for mountains and their serene landscapes and I know how my love for the high peaks developed over the period of time (thanks to him). Reaching up to the peaks of Manali and Dalhousie through bus, he would especially wake me up if I would be asleep so that I could see the kind of sublime beauty that the mountains are bestowed with-something that makes them so desirable and distinct from the hustle and bustle of the urban cities and culture. He used to tell me the stories of secrets of mountains, the whispering stars or the frivolous rivers whose beauty and passion eyes cannot behold. They can only be imagined, when the curtain of prosaic world lifts through our mind.
Once he taught me "Ulysses", Tennyson's ever wandering hero, one for whom the life of voyage is the ultimate reality of life. So while he was reading this poem to me, I could see the kind of identification he had for this traveler hero.
"Come, my friends,
'Tis not too late to seek a newer world.
Push off, and sitting well in order smite
The sounding furrows; for my purpose holds
To sail beyond the sunset, and the baths
Of all the western stars, until I die."
It was this vigor of extreme passion to travel and a desire to see the unseen that I inherited while he taught me how to read between the lines. Life is an odyssey, and it is not the destination but the journey that makes a life worthwhile.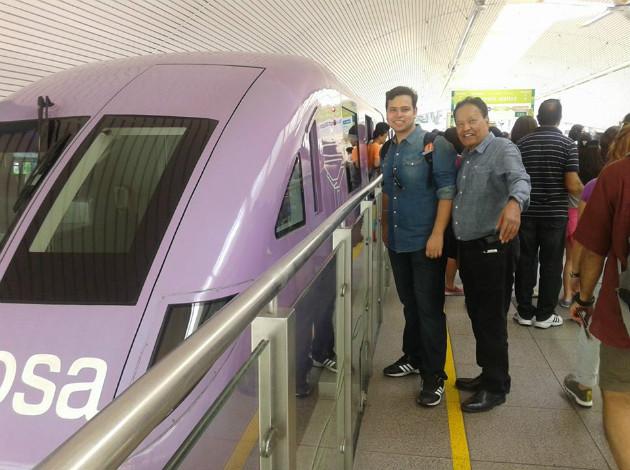 We had once gone to Ganapatiphule when I was a small kid. Facing the waves, he would take me in his lap and ask me to surge ahead, just to have a rendezvous with fear and to let it go eventually like a dying flame. I could see myself growing stronger to stand in front of them not realizing that there are some difficult phases in life that are actually harder to face than the waves of the sea. However, what makes the difference is the zeal to stand and fight, and not to be let down by the monstrous adversities of life. I owe this tenacity to him. One of his favorite quotes became the flaming spirit of my life- "Miles to go before I sleep and miles to go before I sleep".
Now when I take him to distant lands (we have traveled together to Singapore and Hong Kong), I tell him enthusiastically about each and every place and every attraction that adorns a certain country like a small child, without realizing that these are the eyes and imaginative fervor that have been gifted to me by him and no other. He is the one who has taught me the real meaning of travel-one for which you might not always travel to distant lands but one where you imagine, feel and experience every shade that colors a landscape. Happy father's day to the first and the foremost hero of my life.