Reasons To Visit Prague on Your Next Holiday Destination
* Disclosure: This post may contain affiliate links, which means we may receive a commission if you click a link and book something (there is never any extra cost to you for using these links).
Oh Prague! My very favorite city in the world even before I have had the chance to visit it. The day I got my hands on the Tarot of Prague and fell hopelessly in love with the pictures on the cards, I knew that my love affair with this Czech city was going to be a long and legendary one. I have memorized each and every one of those 78 cards and have searched the internet again and again for the citys sights that adorn the cards.
So, even though I have my own reasons to visit the city, I am going to list a number of bizarre reasons that make Prague an absolute must visit for those of us who love a bit of whimsy in our lives.
1. David

C

erny
This mad, eccentric sculptor is to be credited for most of the weird sights you will see in Prague. Call him a rebel, a thinker or just someone with a great sense of humor; David Cernys art will make you stop, stare and most probably laugh your guts out. Some of his sculptures that you simply must see are:
The Peeing Men: An astounding yet simple idea that urges us to take things a bit lightly, the statue of the peeing men is a brilliantly engineered and well thought installation that grabs the eyeballs of everyone who passes by it. Two men seem to be peeing in a puddle (that is shaped like the Czech Republik) , and believe it or not, their pee is actually writing quotes from famous Prague residents! The microprocessors in the men make the act look surprisingly real and whats more, you can even send your own quotes to a phone number and see them being written by the men with the small bladder!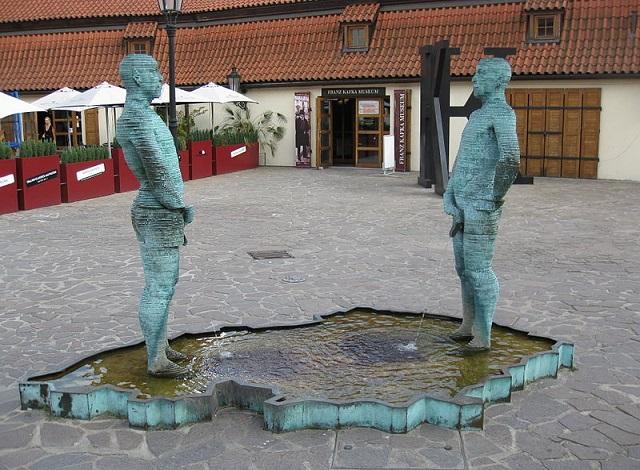 Image source: wikimedia.commons
Babies Crawling on the Zizkov TV Tower: The highest tower in Czech Republic gets attention for more than just its height. Installed in 2000, these babies that are crawling up the tower have gained so much popularity that they have been made a permanent installation. Check out some other similar weird statues in Prague!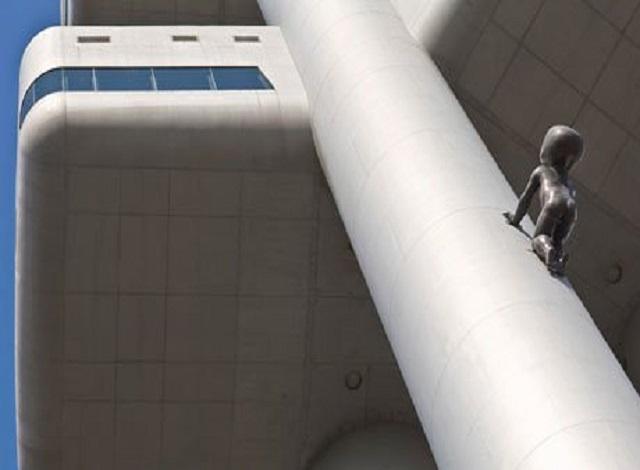 Image source: guardian
Stop Waiting, Start Planning! Plan Your Trip today and return home with bunch of experiences.
2. Party in a Nuclear Bunker
Take a tour of a soviet-era, cold-war period bunker that is a gory reminder of the worlds bloodiest wars. It is located five stories under the ground and is replete with war accessories that will enthuse and excite the history bug in you. At night, this bunker turns into a nightclub and turns a somber mood into an upbeat, lively one. Partying in a real nuclear bunker! Thats something you can cross off your never-say-never list.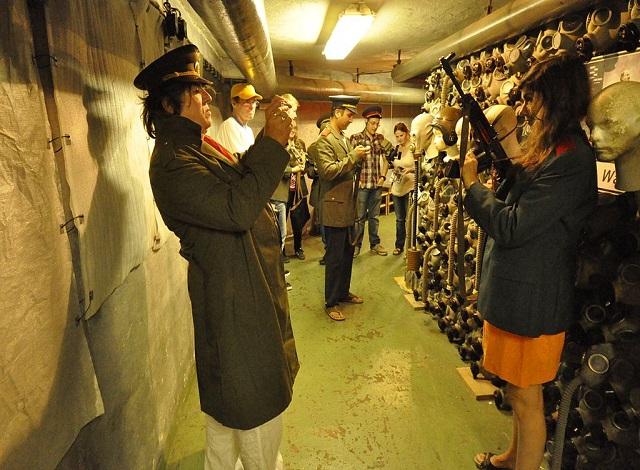 Image source: wikimedia.commons
3. A tribute to John Lennon
Located right next to the boisterous Charles Bridge, the John Lennon wall is a tribute to the iconic Beatle band member. Full of colorful graffiti, this wall has witnessed much action over the years. In fact, it is more than just a tribute to John Lennon. The wall has been used by youths to vocalize their suppressed feelings about change and revolution.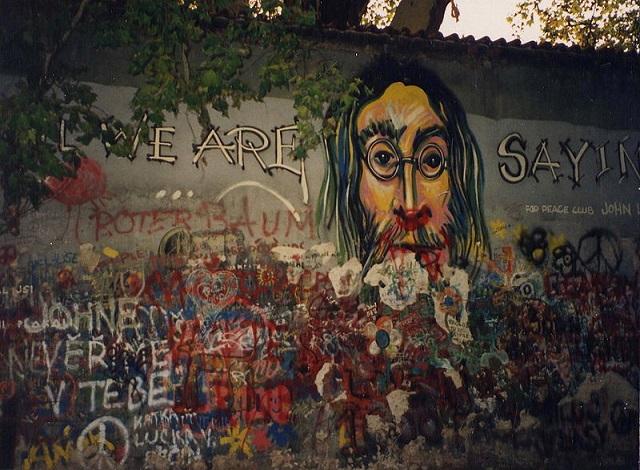 Image source: wikimedia.commons
Visit this fascinating place via the Prague Tours and explore the city with a fresh perspective!
4. Pay respects to the resilience of a community
The Jewish Quarter in Prague is different than the Jewish quarters around the world. Apparently, Hitler planned to retire in Prague and wanted to preserve the Jewish Quarter as a museum of an extinct race. These beautifully preserved synagogues and relics and holocaust memorabilia are a glaring reminder of the resilient attitude of perhaps the most tortured community in the world.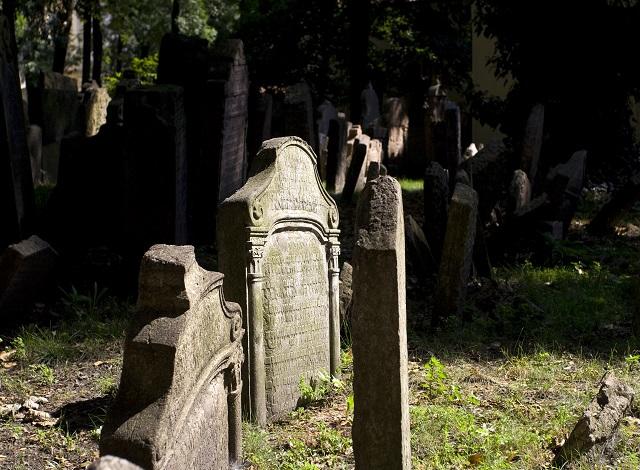 Image source: wikimedia.commons
5. Shake a leg with Fred and Ginger
The Dancing house, or Fred and Ginger as it is lovingly called is a one-in-a-million structure that was designed by Vlado Milunic and houses the Nationale-Nederladen insurance offices. A stark contrast to the Baroque, Gothic and Art Nouveau buildings that Prague is famous for, this building stands proudly if somewhat drunkenly on Pragues street.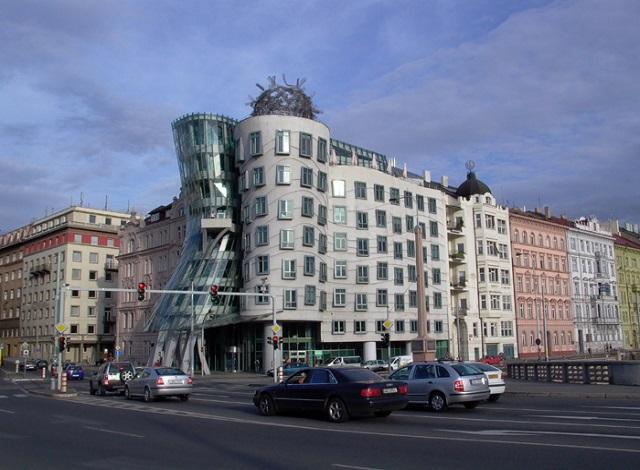 Image source: wikimedia.commons
6. Take a peek into dark times
The communist era is an unshakeable part of Pragues history and it has shaped the city in many subtle ways. Ironically located in a noblemans palace, the Prague Communism museum is a grave reminder of the dark age where atrocities were meted on the citizens under the guise of communism. What I bet you will find really cool are the propaganda posters and eerie mannequins that stand shoulder-to-shoulder with a statue of Lenin.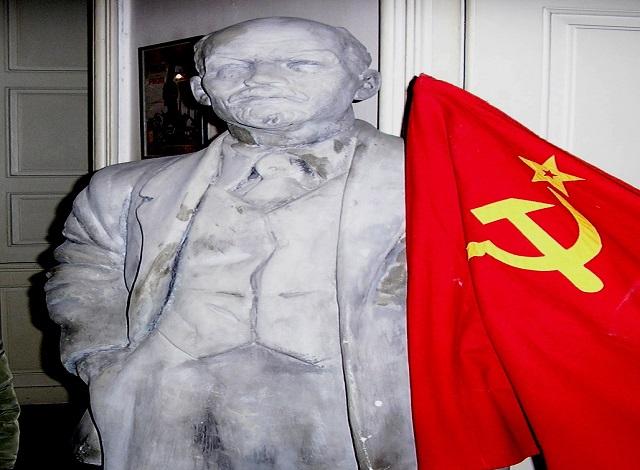 Image source: wikimedia.commons
7. Discover hidden pleasures at the sex machines museum
The first museum of its kind to be dedicated to sex machines, the museum will be a revelation to even the most hardcore nymphomaniac. Boasting of over 200 pleasure instruments, this museum is three floors full of hedonistic instruments. Some of them are as old as 16th century!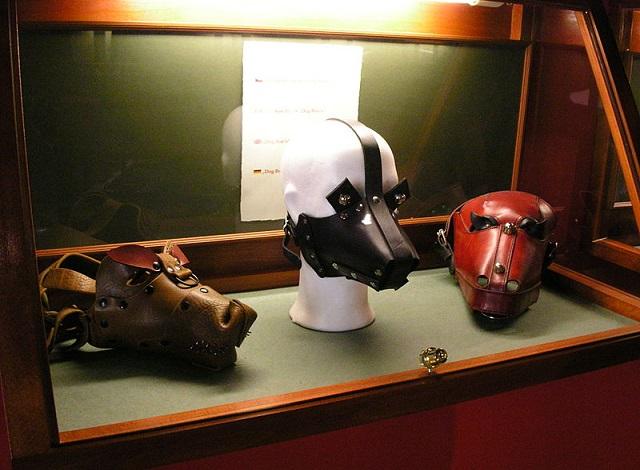 Image source: wikimedia.commons
8. Explore the macabre in the grand astronomical clock
If you thought Prague is far from the creepy, you're in for a big surprise. The famous astronomical clock of Prague is riddled with mysteries and creepy stories. Made by Mikul of Kada, the clock displays Babylonian time, Old Bohemian time, German time, and Sidereal time. In fact, you can even find a skeleton ringing its death knell every hour. Furthermore, the clock also displays the statues of the 12 apostles, the moons zodiac and the suns movements too! In a fear that Mikul will replicate this amazing creation, his eyes were blinded by the Czech council and this drove him mad leading to him throwing himself on the very same clock, cursing it forever.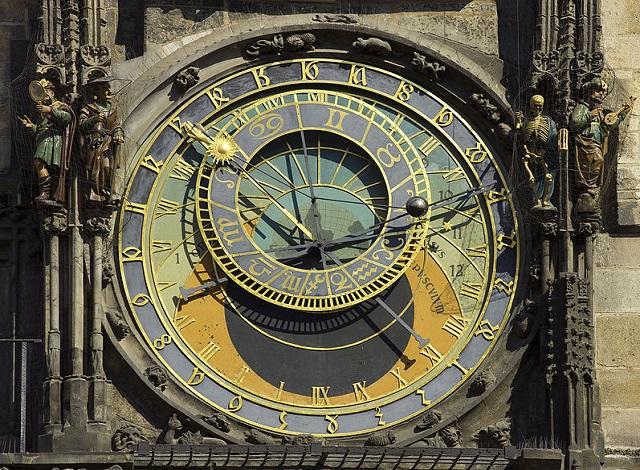 Image source: wikimedia.commons
9. The Beer here is as epic as the city itself
Did you know that an average person in Prague gulps down about 150 liters of beer in the whole year?! And who can blame him when the beer in this city is the best in the whole world! Even the locally brewed beer here is better than most of the revered brands around the world. Obviously, you can save oodles of money if you drink beer instead of water here. Just saying!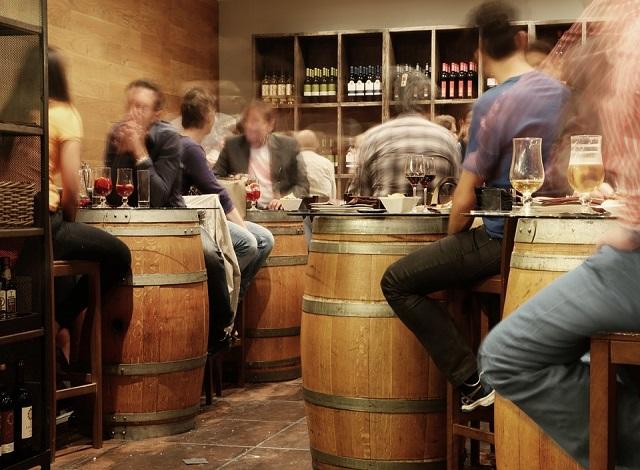 Image source: pixabay
Read more about things to do in Prague now & plan a trip to Prague to explore this beautiful city in Europe. Here is a plan to help you in your trip, Prague itinerary 3 days.
You may also read - How to Plan a One Day Road Trip