This Woman Travelled The World In Less Than $20K
* Disclosure: This post may contain affiliate links, which means we may receive a commission if you click a link and book something (there is never any extra cost to you for using these links).
"Let's go globe trotting," I asked my inner self.
"LOL! Have you seen your bank balance?" it replied!
Travelling across the world and exploring every corner has always been a dream for most of us. After recalling the piled up bills or ridiculous EMIs, we all have to sacrifice this dream. But there are some mad people who don't let the dream just go!
Elaina Giolando is one such crazy traveler who has not only travelled the world but has done it in a minimal budget of less than $20 K.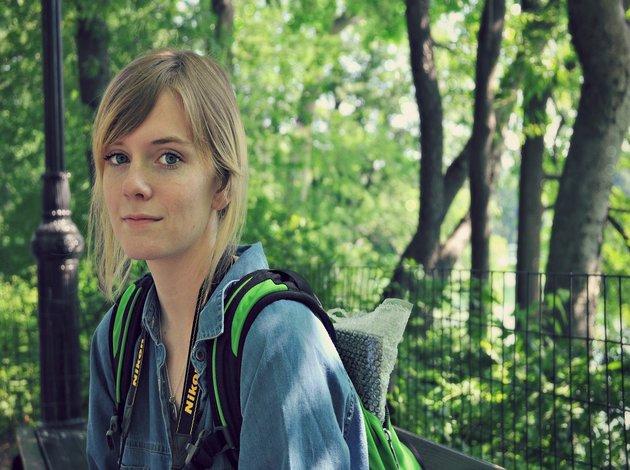 Source: Susan Solinski/ Flickr
Elaina gave 13 whole months of her life for this lifetime of an experience. Since August 2015, she has travelled across Southeast Asia, India, Nepal, and Europe.
While most of us will find it difficult to fease a year from their already flourishing careers, but according to Elaina, life is much more than career prospects.
Here's how Elaina did the unimaginable:
No debts, less living expenses and working while travelling:
The main reason why Elaina pulled up this herculean task is because she had no student loan debts or any other debts. Also, she had no land, house, car or apartment. Hence, the globe throttle became easy due to her low living expenses.
When you are travelling on a shoestring budget, you can't expect everything to be merry and comfy. Sometimes, in the case of a cash crunch, you have to work for others as well. Just like Elaina, who worked as a freelance writer and career coach while travelling, made her journey, easier.
Saving is the key!
You should keep one thing in mind, that without healthy savings, you can never achieve what Elaina has achieved. Try not to get into the BROKE zone and spend little on shopping and alcohol. If you are a foodie, then eating only vegetarian food can save you a lot of money.
Make yourself insured:
It is very important to have a health insurance so that at the time of emergency, you can easily use this money to pay for your medical bills.
For your convenience, we have given the break down of expenditure Elaina occurred in Laos, India, Europe and Berlin.
LAOS 30 days
Food: $5/meal = $15/day = $450
Housing: $20/night for a private room = $600
Transport: On Foot. But when required, Elaina took bus which was $10/trip x 2 = $20
Airfare: From Singapore (One-way ticket) $60
Additional: Rented motorbike = $70
Total expenditure for one month in Laos: $1200 (private room) OR $900 (hostels)
INDIA 30 days
Food: $2/meal = $6/day = $180
Accommodation: $7/night for private room in guesthouse = $210
Transport: Motorbike rental, $3/day = $90
Airfare: From Kerala to Kolkata = $50
Railway fare: For 12-hour journey for Upper-class carriage = $20
Additional: Clothes $20
Total expenditure for one month in India: $570
EUROPE 7 days
Food: Two meals per day at $15/meal = $30
Accommodation: $35/night (hostel rooms) = $245
Metro tickets: $10/day = $70
Airfare: From Paris to Budapest= $60
Additional expenses= $100
Total expenditure for one week in Europe: $505
BERLIN 30 days
Monthly rent: $600
Bike: $50
Groceries: $50/week
Food: $10/meal x 4/week = $40
Merriment: $15/night entrance fees + $2/drink x 3/week = $60
Additional expenses: $ 50
Total expenditure for one month in Berlin: $850
Airfare round up:
USA-Bali: $700
Bali to Laos, within Thailand, Thailand to Burma: $400
Burma to India: $300
India to Nepal: $100
Nepal to Home: $60
Home to Amsterdam: $600
Amsterdam to Paris, Paris to Budapest, Germany to Portugal, Portugal to Sweden: Approx. $500
Stockholm to USA: $275
If Elaina can do it, why can't you? After all, there is no other satisfaction than turning your dream into reality.
You can also avail great deals and discounts on bargain with TripHobo Hotels