Spiritual and Adventurous Break in Bhutan
* Disclosure: This post may contain affiliate links, which means we may receive a commission if you click a link and book something (there is never any extra cost to you for using these links).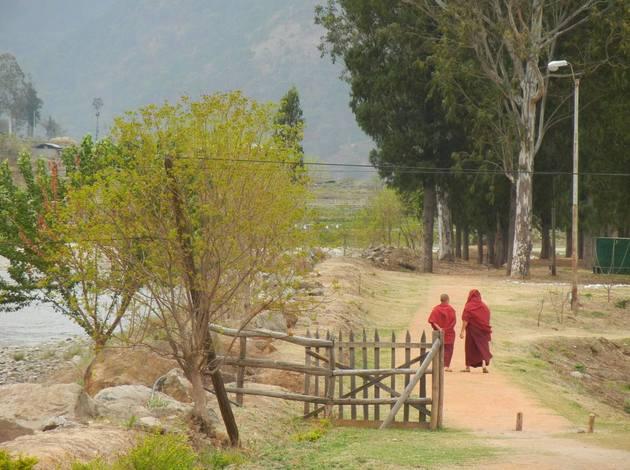 I was always fascinated with Buddhist monasteries. I loved the simple teachings of Buddha and I was also intrigued by the life of monks so naturally Bhutan was always on my mind. It was one of my life goals to travel solo. Although I wanted to travel solo, I had my apprehensions about actually doing it. One of my friend also shared the same thoughts as me. She then suggested me this all women travel group called WOW Women On Wanderlust and together we checked the destinations & packages, and since both of us were looking for a spiritual and adventurous break we zeroed in on Bhutan.
Our journey started from Kolkata, we arrived a day early and started exploring the City and in a true filmy way. We met two more WOW travelers in this famous bakery of Kolkata, Flury's. Next day our departure was from Kolkata airport to Paro. One of the wow rules was to wear pink so that it's easy to recognize each other and celebrate the spirit of womanhood. All we saw were women above 40s or 50s (and we were still in our 20s). My first thought was, OMG! The trip will be with AUNTIES?! We have to bear the aunty-attitude and we can't be ourselves and can't joke/talk openly about anything. Well, we boarded the flight and boy, the view as we were descending, took my breath away. Apparently, Paro airport is one of the most scenic airport landings in the world. We were 20 women and all of us were welcomed warmly by our guide Jigme (who was dressed in a typical Bhutanese attire) and all the women bonded on 'how handsome he looked'.
Our overall trip was of 6 days 7 nights. Our itinerary included 2 days in Paro, 2 days in Punakha and 2 days in Thimphu. Our trip buddy Karishma was a lovely girl who took great care of us and together Karishma and Jigme showed the best of hospitality and management skills. We started with some sightseeing and bonded more on home-made food that these aunties got (I kinda started liking them)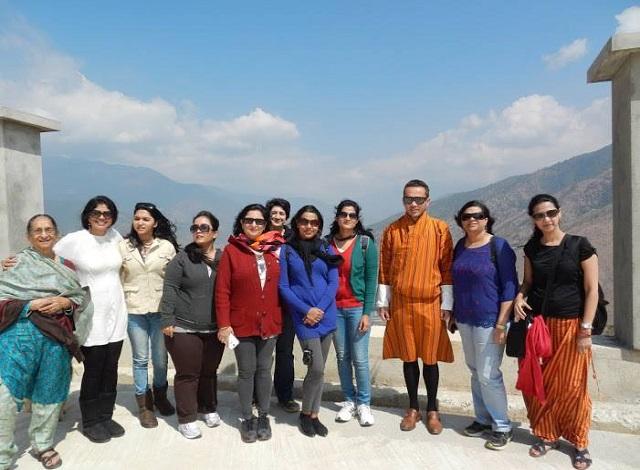 Bhutan still has the old country side charm. The people were happy and contented with whatever they did. The positive vibe in the air along with the sublime natural beauty added more to our journey. We hiked temples in Punakha, visited the majestic Punakha Dzong, it is also an ideal place for hiking/trekking and quaint cafes to satiate the wanderlust in you. In Paro, we saw the main attractions of the place and since the weather was good, impromptu unanimous decision of river rafting was taken. I had never done that before and I was nervous like hell when the guide started explaining the rules. We had this 82-year-old lady in the group who had an athlete body and hardly looked anywhere near 80. When she was game for rafting. We were like, it's a shame if we don't do this. Once we started I was comfy and yes, it was such a thrilling experience. To top it up, it started raining! It was an awesome experience I will always cherish. Our next destination was Thimphu, where we saw the main attractions and did some souvenir shopping. In the evenings we explored cafes n pubs and the music scene here is really admirable. The highlight of the trip was tiger's nest aka Taktsang Palphug Monastery. This Monastery hangs on a precipitous cliff at 10,240 feet above sea level towering above Paro valley, near Paro River. It's definitely not an easy trek. But the effort of 4 hours of ascend and 2 and half hours of descend is worth it. The view from the top is beyond words. The calmness and the sense of oneness with self is exactly what I was looking for.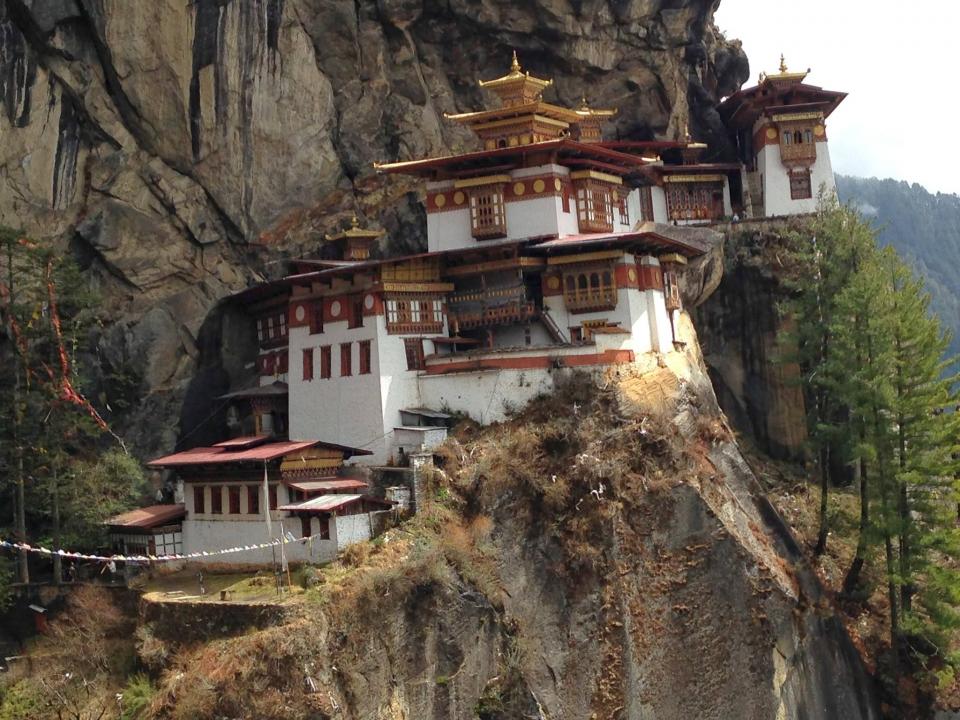 That was the beauty of the place. The people of this Country add more zing to the journey. They are indeed the happiest people I have ever seen in my life. They love India and hold a lot of respect for Indians. Our guide Jigme was really sweet and one of the best guides I have met.
Now talking about my experience with people in the group is more interesting. In the beginning I spoke about the 'aunty-block' I had. The more I spoke to women of the group, the more I was wrong and the more I was impressed with them. Each and every woman held her own ground. Each one had an awesome awe-inspiring personal journey to share. There were successful entrepreneurs, businesswomen, single moms who raised their kids and managed their career so well, a teenage girl who wanted to spend her 16th birthday with her mum, 82-year-old lady was the rock star who had seen it all, done it all (badass chic). I was so proud of them all, and so happy that I was a part of this trip.
This trip taught me a lot of things, confidence is beauty and age is just a number. Travel definitely makes you look young, feel young and makes you wiser at the same time. Love you Wow gals.