Travel Tales With My Soldier Dad
* Disclosure: This post may contain affiliate links, which means we may receive a commission if you click a link and book something (there is never any extra cost to you for using these links).
Being an army kid, ever since the world started making a little sense to me, all I remember fondly are the 2 month long summer vacations and our frequent transfers from one station to another. As a kid it used to trouble me quite a lot that I was forced to leave my home, bid farewell to friends and go through the painful process of packing all our stuff in boxes and relocate to a new alien place. With time I got used to the process and in fact started enjoying the whole experience! Though it was fun for me, I now realize how strenuous the ordeal must have been for my parents, especially my dad, the one in charge of all the logistics and transportation. He had, after all, been facing the same process since quite a few years prior to my birth!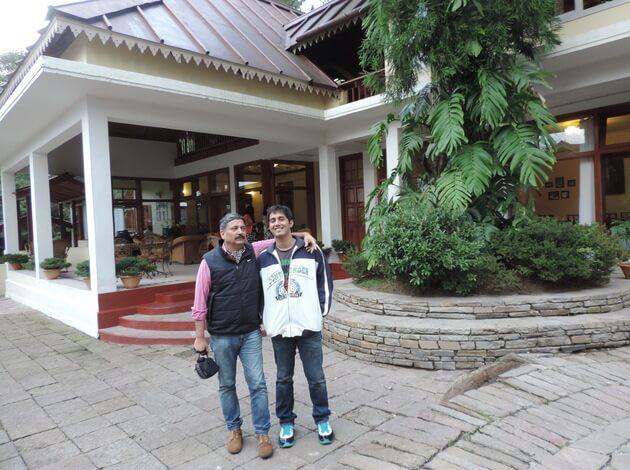 Irrespective of all the troubles and worries that entailed during our travels, my father refused to be bogged down by them. In fact, he taught me how to fall in love with travel and to make the most out of those experiences rather than considering them as obstacles. I started looking forward to us moving to new and exotic places, making new friends and exploring unchartered (at least for me) territory.
The best thing about our family travels used to be that my dad always insisted on driving to our new station. Planes and trains were just too mainstream for us! We have driven from the hustle bustle of Ludhiana to the peaceful plains of Nashik, the land of awesome food Hyderabad to the musical Shillong and then after a couple of years from there to the pink city Jaipur! All of these thousands of kilometers were driven by my dad, and then after getting my license (Whooo!) split between us.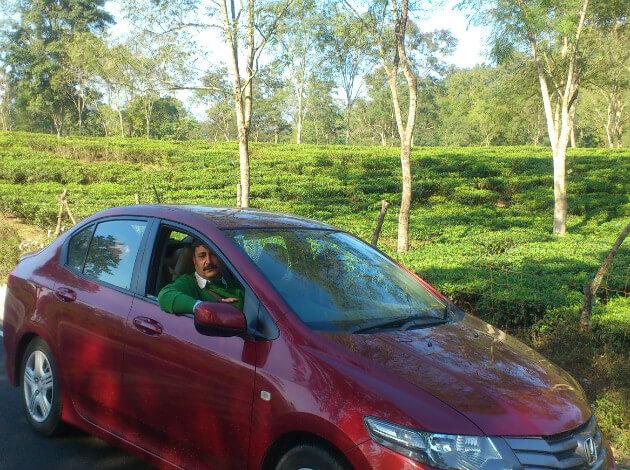 We have never ever rushed to our destination and have regularly extended our route to catch a glimpse of a famous monument or that one special view from the top of a hill. My dad taught me in true sense that that it's never about the destination, but all about the journey to get to the end. And boy have we enjoyed our journeys! My summer vacations provided us with the perfect opportunity to explore the nearby areas to the station where we were posted. We used to load up the car with our bags, top up the gas and off we went to explore the gems that our beautiful country held in its bosom.
While in Pathankot and Ludhiana we were able to tour the hill stations of Himachal Pradesh and Uttarakhand, a posting in Shillong revealed the awesomeness of the Seven Sisters and the lone Brother, while in Hyderabad we were able to eat and tour our way through the South, Kota and Jodhpur showed us why Rajasthan is royal indeed, Nashik introduced us to the simplicity and wonderful hospitality of Maharashtra and Gujarat while through Bharatpur we were able to explore the jungles and culture of Uttar Pradesh and Madhya Pradesh. Many other stations gave us countless other opportunities to explore the rest of India in extensive detail.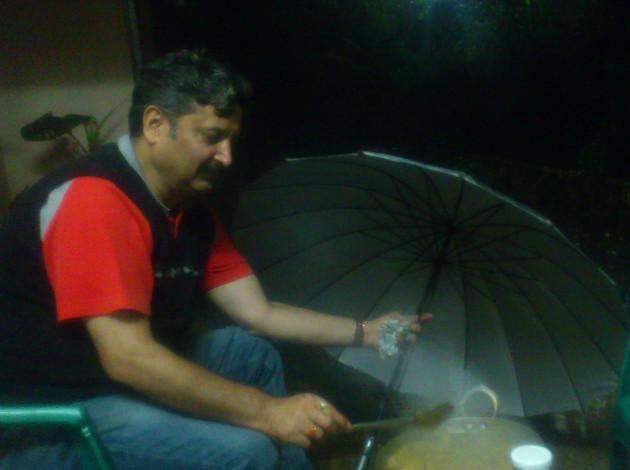 An incident which is stuck in my head is when we were in Gopalpur, Orissa and the eastern coast was hit by a blistering cyclone in the year 2000. Though I was very small back then, I still remember all the details vividly. The howling wind, the balcony door being ripped from its hinges and the utter devastation, as far as the eye could see, the following day. After the cyclone there wasn't any electricity in the station for the next few months. But still all I can remember is my dad making us as comfortable as he possibly could in those deplorable conditions. Not a single luxury was missed or felt wanting, such was his expertise at roughing it out.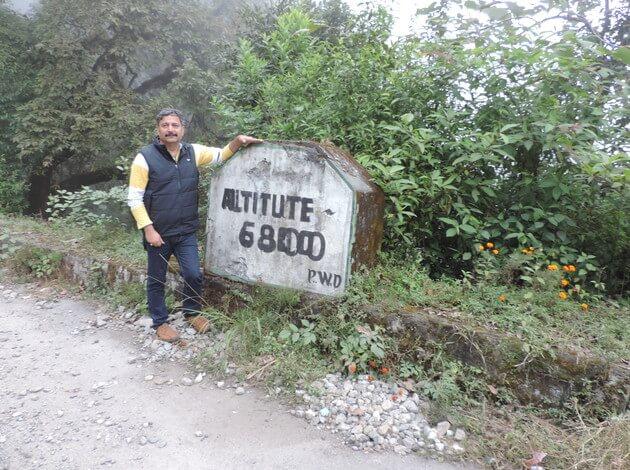 I can't just express in words the wonderful memories, the awesome experiences and pure fun we have had during our long trips. The journeys have always been eventful for sure, there have been some great moments and some not-so-great ones. I have learned a lot from my dad and his experiences in life. His job has taken him from some of the roughest areas of the country like the snow capped valleys of Kashmir to even outside the country like Sri Lanka as a part of the Indian Peacekeeping Force at the height of LTTE insurgency. But kudos to him, never ever have I heard him complaining about a posting or crib about the food and weather. He's always been able to see the best in people and places and make friends in the unlikeliest of situations. I have seen him getting calls from the guard of a guest room, he might have stayed in for a few days, some 10-15 years back. Such is his prowess of making himself at home anywhere in the world.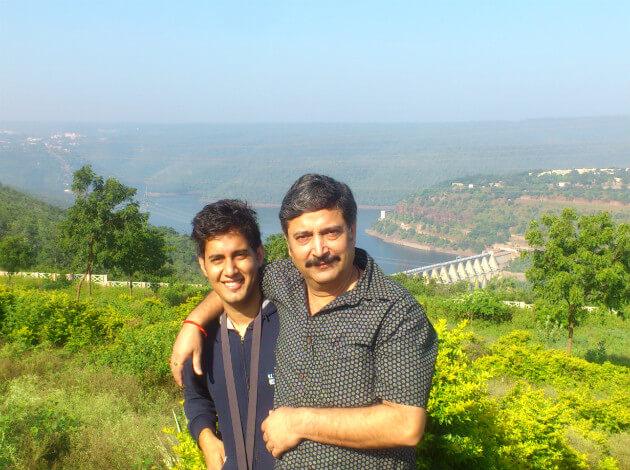 Some of his charm, fortunately rubbed on me and I am glad to say that I got the travel bug passed along in the gene pool. Staying at the same place for more than a few years bores me more than anything else, I am able to strike up a conversation with anyone, anywhere and by the time our talks finish we end up looking like the bestest of buddies. Some people might find travelling and holidaying with family boring and not chic enough, but for me it is utter bliss! You are with the people you love and know the best, there are no complications and misunderstandings and the best part is that you know daddy strongest is just a foot away to help you with all of your problems and troubles. I would like to sign off with a statement that a wise man (Me basically) once correctly made "Never fear, when dad is near."