10 Best Trekking Places In North East India
* Disclosure: This post may contain affiliate links, which means we may receive a commission if you click a link and book something (there is never any extra cost to you for using these links).
Wish to colour your life with some raw adventure? Opt for the unexplored land of North East India to tranquilise your senses. The botanically rich terrain is outstanding for the fact that they gift a rare wilderness for a challenging trek! Enthusiastic travellers can relish the scenic valleys, towering waterfalls and vibrant culture throughout their journey. So, if you are in game for a daring trail here are some best trekking places in North East India,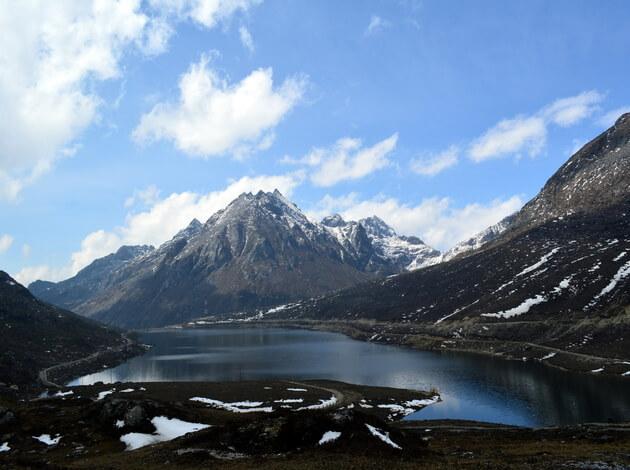 1. Nathu La Pass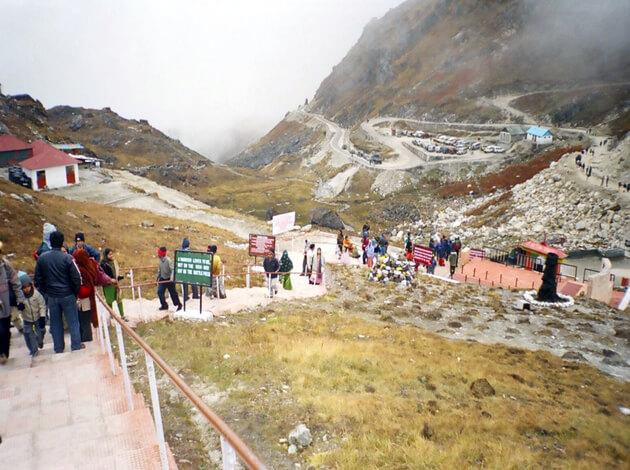 PC: Wikimedia Commons
If you seek a combination of adventure and solace then Nathu La pass, located at an altitude of 14,140 feet, should be your favourite getaway The Himalayan mountain pass was named Nathu La after the tibetan phrase which means the passage that has listening ears'. Lying 54 kms east of Gangtok, it is a trading border between India and China (also connecting Sikkim to Tibet). The trek on the Nathu La pass is always invigorate and energectic to every person. The misty and enchanting peaks, the attractive zig zag roads, the gurgling waterfalls are marvellous sights that will infuse your journey with beauty. You are also brought to a place that carves beguiling Tsomgo lake that can be enjoyed with a yak safari. However, one should also be careful of not rushing into wide steps while trekking due to the cold temperature and low oxygen levels.
Altitude: 14,140 ft
Grade: Moderate
Best time to visit: April-May
Duration: 1 -2 days
2. Beyul of Pemako
Located in the green patched Arunachal Pradesh, 'Beyuls' are otherwise called the heaven on earth which can be reached by an overhaul adventure. Globetrotters who have visited these amazing places in the heart of the Himalayas, often convey the tales of experiencing enlightenment! The popular of all is the lotus shaped mystical Beyul Pemako. For those who desire to get closer to the purity of wisdom and solicitude, Pemako teaches how to see the world differently with brilliance. The trek will pass through hauntingly manifesting forests which are a magical trove of flora and fauna, pristine landscapes of eastern Himalayas and enchanting sacred sites of of the Beyul.
Altitude: 14000 ft
Grade: Moderate
Best time to visit: August to early November
Duration: 8-10 days
Read further for some offbeat trekking spots in Himalaya
3. The living root bridges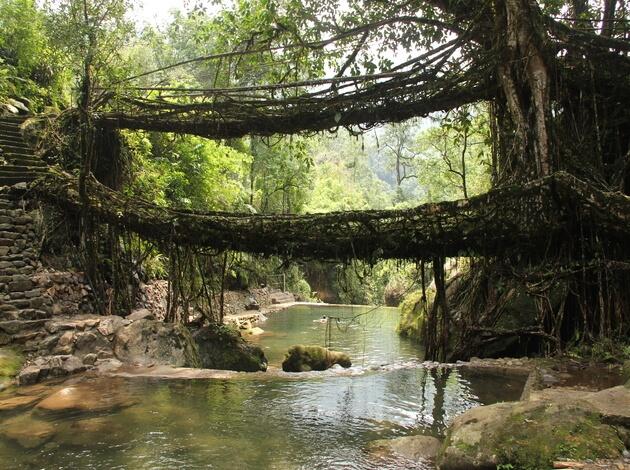 Discover the wettest place on Earth, Cherrapunji, through the extraordinary architectural living root bridges. Being the popular place for a moderate trek in north east India, this unique wonder over 100 feet long is nurtured in the greenest jungle where rain tumbles down almost everyday throughout the year. Adventuring across the strong root bridges, the Mawlynnong vollage and staying in a tree house, is a beauty to the wandering eyes and takes you through the pages of a nature novel.
Duration: 6-8 days
Grade: Moderate
Best time to visit: Anytime of the year
Must Read about the15 Best Monsoon Treks in India
4. The Bailey Trail Trek
An amazing hike through the charming pine and rhododendron forests in Eastern Himalayas echoes a perfect adventure. The 'Bailey Trail' in Arunachal Pradesh, overwhelms you with incredible panoramic views and two of northeastern India's majestic peaks Gorichen and Kangto. It is known that the trail was once an ancient trade route that connected Tibet, Burma and India during the British rule. Sheltering in cosy campsites, you will be trekking along the high mountain passes, attractive glacial rivers and the villages of Monpa tribe. An added bonus is the awe-inspiring Tawang buddhist hill station that magnificiently houses the second oldest of thebuddhist monasteries in the world!
Duration: 10-13 days
Altitude: 15000ft
Grade: Moderate
Best time to visit: October to May
5. Namdapha rainforest
For wildlife lovers, this valiant trek through the remotest regions of Himalayas is a life-altering experience. Walking along the lush tropical rainforest of the mighty Namdapha in Arunachal Pradesh gifts visual treats of spectacular terrains and dense jungle. One can get to learn and live the life of a forest dweller, flirting with butterflies and sleeping in the forest hearing the distant cries of hornbills. The trekkers also get to learn about the life of natives through the wonderful sights of off-beaten tribal cultures.
Altitude: 14700ft
Grade: Moderate
Duration: 7-9 days
Best time to visit: October to April
Have you been to some of these best trekking places in India?
6. Singalila Trek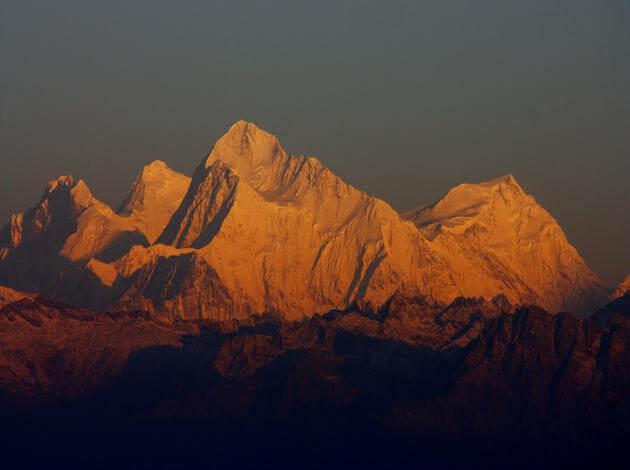 PC: Wikimedia Commons
Those who aspire to get the glimpse of the majestic summits like Everest, Makalu, Kanchenjunga, Lhotse, must definitely plan a trek along the fascinating Singalila ridge. Singalila Trek or the Uttarey Singalila expedition offers some adrenaline pumping climbs to explore 5 to 7 high altitude lakes in Sikkim. Traversing along the ridge, the trek covers places like Dhor, Chewabhanjyang, Parey Megu and Thangshing. The exhiliarating of all is the grand distant view of Mt.Everest which is ofcourse scenically rewarding and the popular 'Sleeping Buddha' view of Kanchenjunga along with the surrounding ranges.
Altitude: 16400 ft
Grade: Moderate to strenuous
Best time to visit: March to May and October to December
Duration: 8-10 days
7. Tinjurey Trek
If you are looking for a leisure day trek, then the journey to Tinjurey in Phambong-lho wild life sanctuary is a great choice. The trek begins from the Tashi View point at a distance of 8kms from the wonderful state of Gangtok. Although, It takes few steep climb under stresses, the stretch of magnolia and maple forest is worth watching. Being the home to deer and leopards, the watch tower at Tinjurey Top presents a mesmerising view of Gangtok town with the exceptional Kunchenjungha peak.
Altitude: 8200ft
Grade: Soft Trek
Best time to visit: March to June
Duration: 1 day hike
8. Green Lake Trek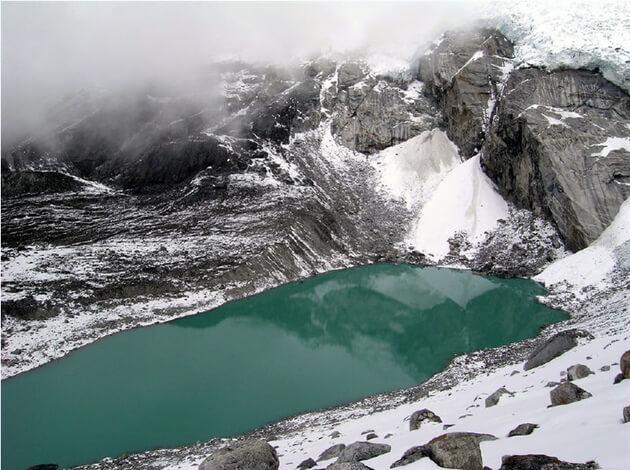 Undoubtedly one of the amazing treks in Sikkim, walk along Green Lake offers eye-catching views of sky scraping peaks along with the blushing red rhododendrons, ravishing blue poppies and multi-hued primroses. With a golden opportunity to spot different species of birds and ancient Tibetan manuscripts, trekking here is simply eventful. Taking you to the base of Kanchenjunga, the trek flags off from Lachen, which is about 106kms away from Gangtok and trails via Talem, Jakthang and Yabuk, and after that to the Green Lake quarter that takes you to a sprawling landscape.
Altitude: 16186ft
Grade: Moderate to strenuous
Best time to visit: April to May and October to November.
Duration: 5-6 days
9. Dzukou Valley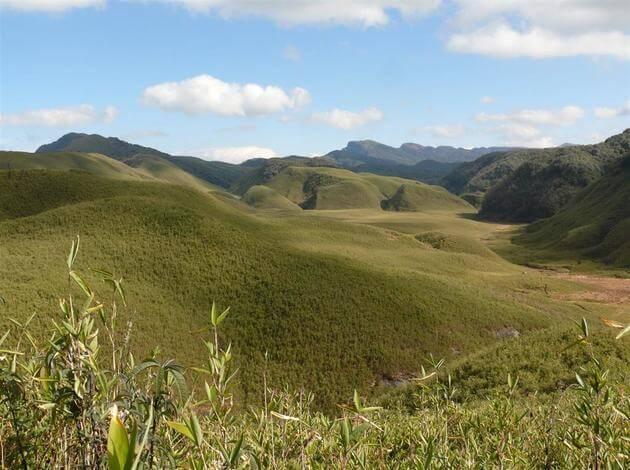 PC: Wikimedia Commons
If you've yearned to loiter through the plains carpeted with colourful flowers, get lost in the murmur of streams encompassed by emerald hills, then Dzukou Valley is your dream come true! Embedded away at a height of 2433.4 sq.mt above the sea level in the eastern Kohima, Dzukou Valley is a ravishing destination for the young trekkers who love to swing in the rich biodiversity. A comparatively soft and steep incline trek, the best sights for the wanderers are the swirling streams and poppling rivulets.
Altitude: 8000ft
Grade: Soft to Moderate
Best time to visit: Late June to September (If you don't want to miss the full bloom)
Duration: 5-6 days
10. Reiek mountain Trek
A trek up the forested mountain of Reiek is a delight for the beginners. Located in Mizoram, the land of Highlanders, the Reiek exploration unfolds surprises of joy throughout the flora. The solace seeking adventurers would love the small trail that winds through the fascinating jungle near the Ailawng village, leading up to a beautiful meadow. Going the uphill, one can witness the wild grass taller than most men and some extraordinary geomographical formations.
Altitude: 5000ft
Grade: Soft to Moderate
Best time to visit: November to March
Duration: 1-2 days
Well, that sums up. All you need is to pick the favourite and hamper off with your buddies to the land of seven sisters for an absolutely thrilling odyssey.
You May Also Like to Read
Top 10 Night Trekking Places in India
14 Best Camping Places in India
20 Adventure Destinations in India
13 Best Trekking Places In South India