Trip To Jim Corbett National Park
* Disclosure: This post may contain affiliate links, which means we may receive a commission if you click a link and book something (there is never any extra cost to you for using these links).
I love animals, be it cuddling up to a fluffy pet dog or petting the cows that come to graze in my neighbourhood. My love for animals is such that I gave up eating meat almost 3 years ago. It is also why I refuse to visit zoos because I feel it is really cruel to keep animals in captivity. So, when my family decided to visit the Jim Corbett National Park this summer vacation to explore the wildlife, my happiness knew no bounds! It was a great opportunity for me to see plenty of animals in their natural habitat.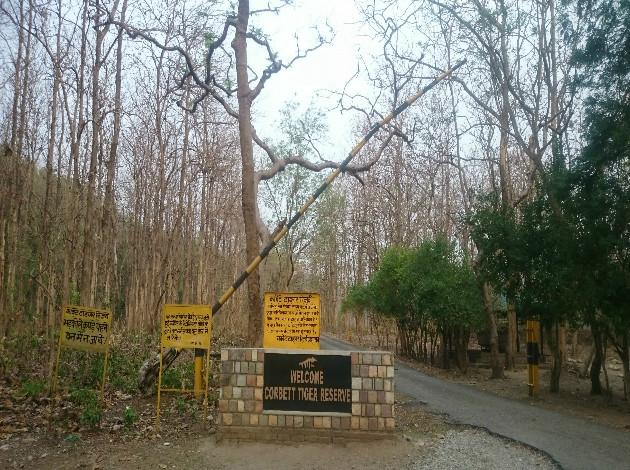 The morning of 7th May saw all of us (we were 4 generations altogether!)boarding the flight to Delhi from the Pune airport. At the Delhi airport, two Toyota Innovas were waiting for us and thus began our roadtrip to the Jim Corbett National Park. After a ride of over 7 hours, including a halt for lunch at a roadside dhaba which served us food fit for the royals, there it was, our resort nestled on the border of the lush green wilderness.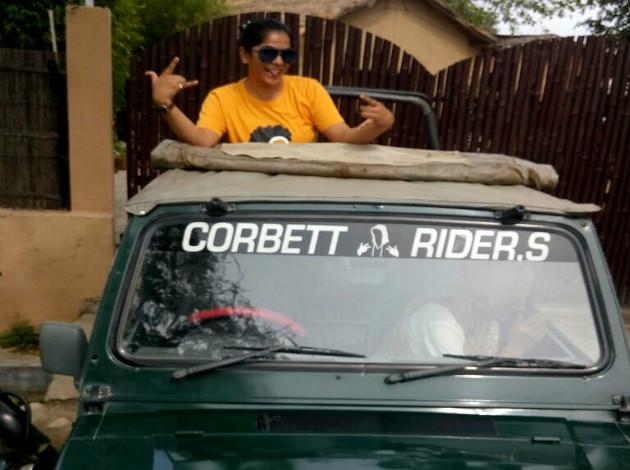 Spread across approximately 520 square kilometres, the glorious Jim Corbett National Park is India's oldest National Park. On one of the safaris, we were informed by our friendly and enthusiastic guide that the National Park is home to 215 tigers, over 650 species of migratory as well as resident birds, over 50,000 deer, elephants, leopards, Himalayan black bears, Himalayan gorals, crocodiles, otters, monkeys and plenty of peacocks. He also informed us that one can find approximately 488 different types of plants and trees thriving within the National Park.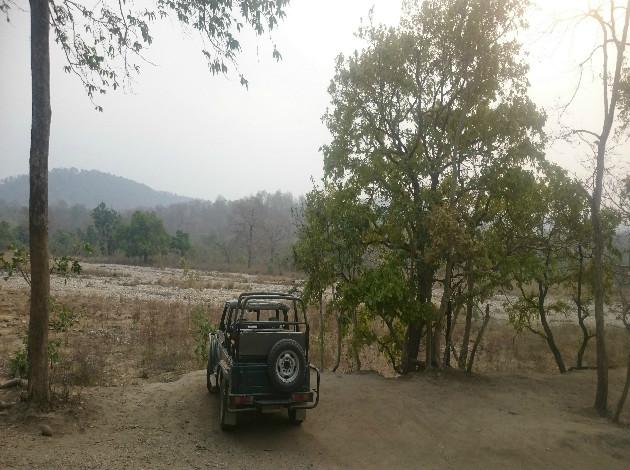 Although the park is huge, to protect and preserve the ecosystem of the Jim Corbett National Park, only 15% of the total area is open to tourists and visitors. This is known as the buffer area. Nobody is allowed to enter the core area which comprises of the remaining 85%. Divided into 5 tourist zones named Bijrani, Jhirna, Dhikala, Dhela and Durga Devi, we had booked safaris for the first three.
The Bijrani Zone: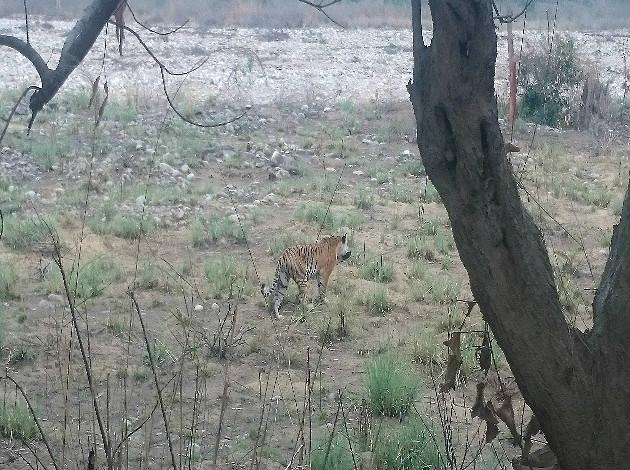 Our first jeep safari was for the Bijrani zone. An early morning one, we were told not to expect a tiger spotting on the very first safari itself. But, lady luck was on our side that day. Just half an hour into the jungle and we spotted not one but two tigers! While one tiger crossed the path in front of our jeeps and went into the grasslands, the second one sat peacefully in a man-made pond trying to beat the heat. It was my very first encounter with a tiger out in the wilderness and I won't lie, I was petrified! We also spotted plenty of deer, an elephant and peacocks on this safari.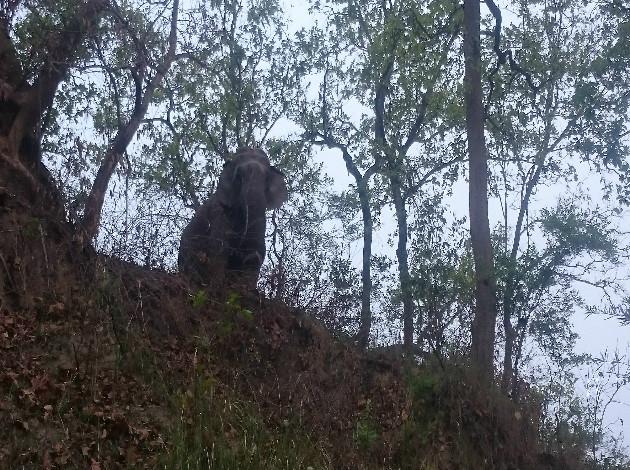 The Jhirna Zone: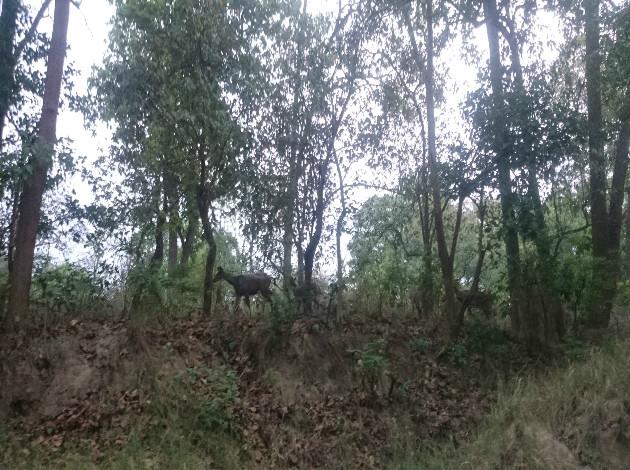 Situated around 1.5 kilometres from our resort, exploring the Jhirna Zone was next on our itinerary. Not popular for spotting tigers, Jhirna is nonetheless extremely beautiful and is abundant with deer, peacocks and monkeys. We spotted plenty of gorgeous birds including a few kingfishers, an eagle, hooded Pitta, White-tailed Rubythroat, bee-eaters, hornbills, robins and osprey. We even spotted a beautiful green coloured turtle in this zone.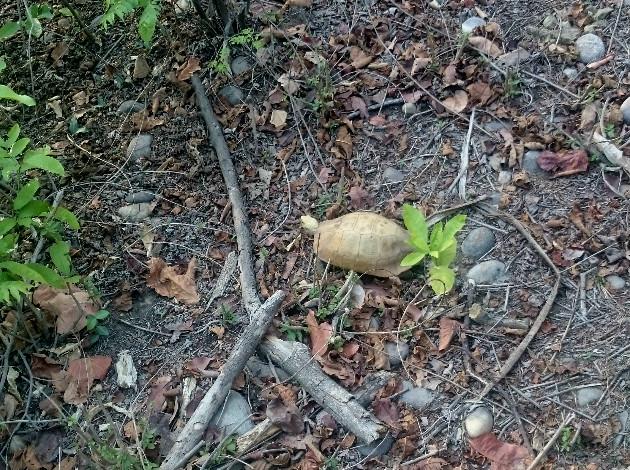 The Dhikala Zone: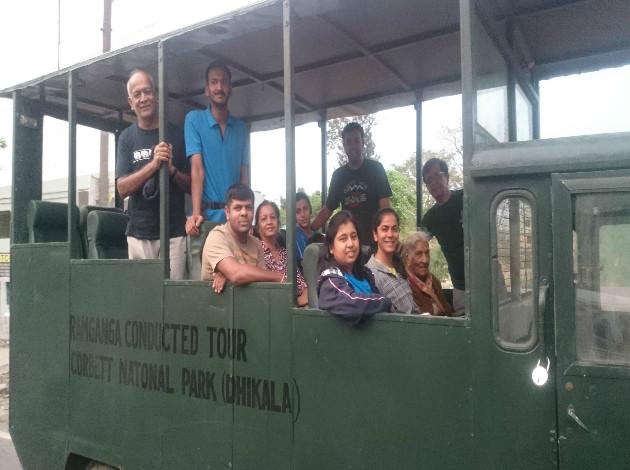 The biggest of all the zones, we had a lot of expectations from the Dhikala Zone. But alas! It was a complete waste of 8 hours of our time. To begin with, outsiders have to board a modified Canter (a 16 seater, open window vehicle) to visit the zone. Unfortunately, ours was a rickety one and was making a lot of noise! I assume the commotion was scaring off the animals and that's why we did not spot any animals during this safari! We did however spot a few crocodiles down in the valley. We also spotted a few varieties of birds including the jungle fowl.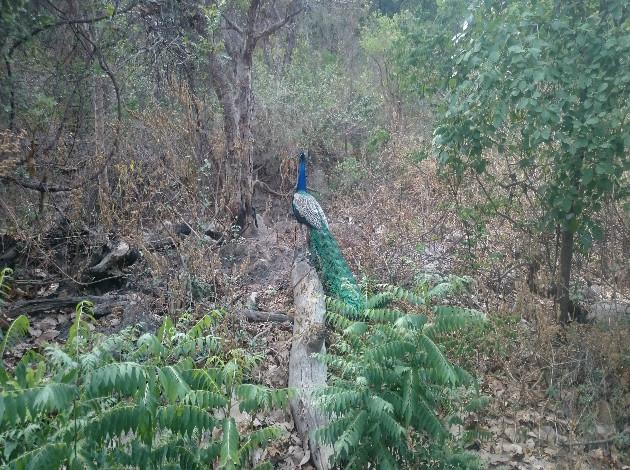 Thus, after seeing two majestic tigers in their natural habitat on the first day of the safaris itself, we did not encounter any more tigers for the remainder of the trip. Having said that, we did however have a memorable time in the Jim Corbett National Park. And an eye opening one- it is estimated that there are only 1,706 tigers remaining in India. In the words of Jim Corbett, ''The tiger is a large-hearted gentleman with boundless courage and when he is exterminated- as exterminated he will be unless public opinion rallies to his support- India will be the poorer by having lost the finest of her fauna."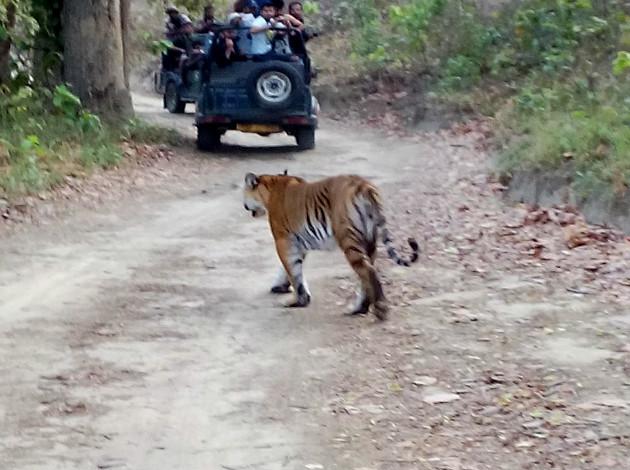 Cover Image Source: wikimedia
Love wildlife? You might also like reading:
- Amazon Rainforest Travel Guide
- 10 Best Safari Holiday Destinations In The World