10 Types of Characters You Meet On Indian Trains
* Disclosure: This post may contain affiliate links, which means we may receive a commission if you click a link and book something (there is never any extra cost to you for using these links).
Indians are a colorful lot. We are one of a kind, quirky, happy, strange in our own ways but highly lovable nonetheless. The Indian railways are a stage where one can see an innumerable diversity of people. During that one journey, the train becomes like home and the people aboard become one big family that go on about their daily routines with as much resolve as possible- from meals to work and chit chat too.
If you were to just sit and observe, you'd find that there are some incredibly colorful personalities on the train. Here are some kinds of people that you are almost definitely going to bump in on the train:
1. The Loud Speakers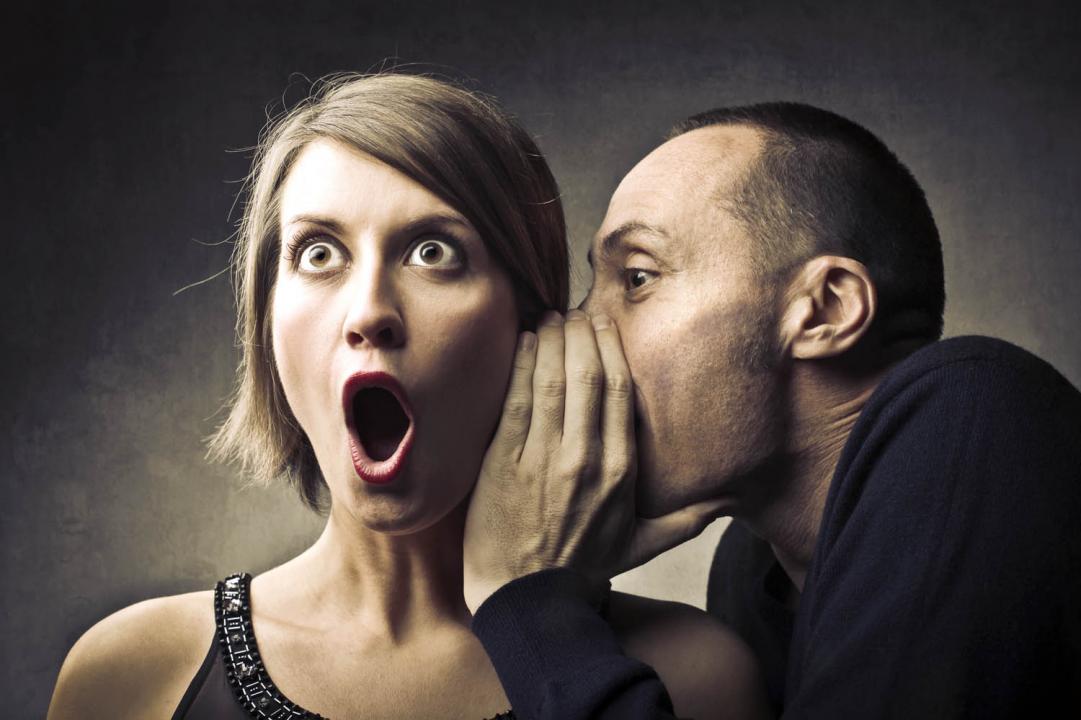 Image Source: mglnews.mn
These you will notice first. They love music and are sure that everyone else on the train wants to listen in on the song that they are hearing. So, they do us the 'favor' of playing their favorite songs on loud speakers instead of headphones. And just because they love you, they will hum along too!
Get Best Deals On Hotel Bookings; Try Our Bargain Feature Now!
2. The One With Stinky Tiffins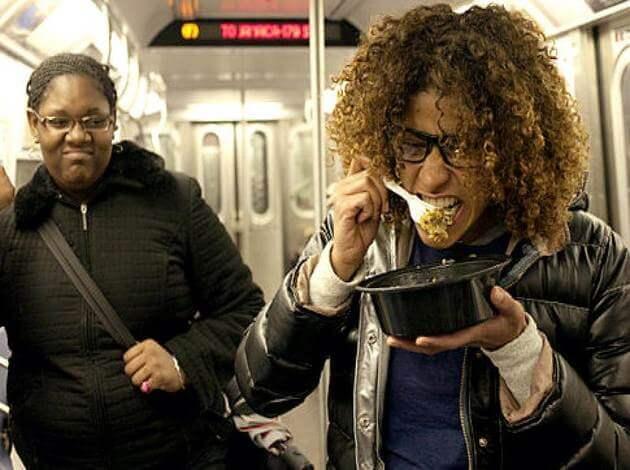 Image Source: nydailynews.com
These guys pack the whole vegetable, meat and fish market in their tiffins. They carry along all the components of their daily three course meal (some of which never sees the comfort of the plate) including runny pickles, buttery chaas, and some mouth freshner for later. Their mouths might end up smelling minty but they sure do stink up the whole compartment!
3. The Forever Hungry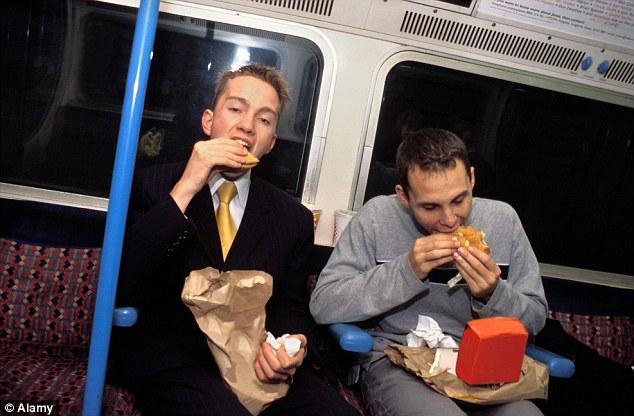 Image Source: telegraph.co.uk
I have to confess, I am one of these. There is something about train journeys that stirs up a hungry beast inside me. People like me are always hungry on the train and buy almost anything that is on sale from the food hawkers. From idli to chai and a cold maaza too, we want to eat everything and more! I almost missed my train when I got off on a small station for some wada pav once!
4. The Requesters
These are the ones with that pleading smile and aching bones. They have landed up with the worst seats of the train and want to obviously swap them with you. They want to switch off the lights early or they want to shut the fan off because they are cold. In sort, they are always 'requesting' for something.
Like Train Rides ? You May Also like to read : 12 Breathtaking Train Routes in India that Offer Scenic Beauty
5. The Outstanders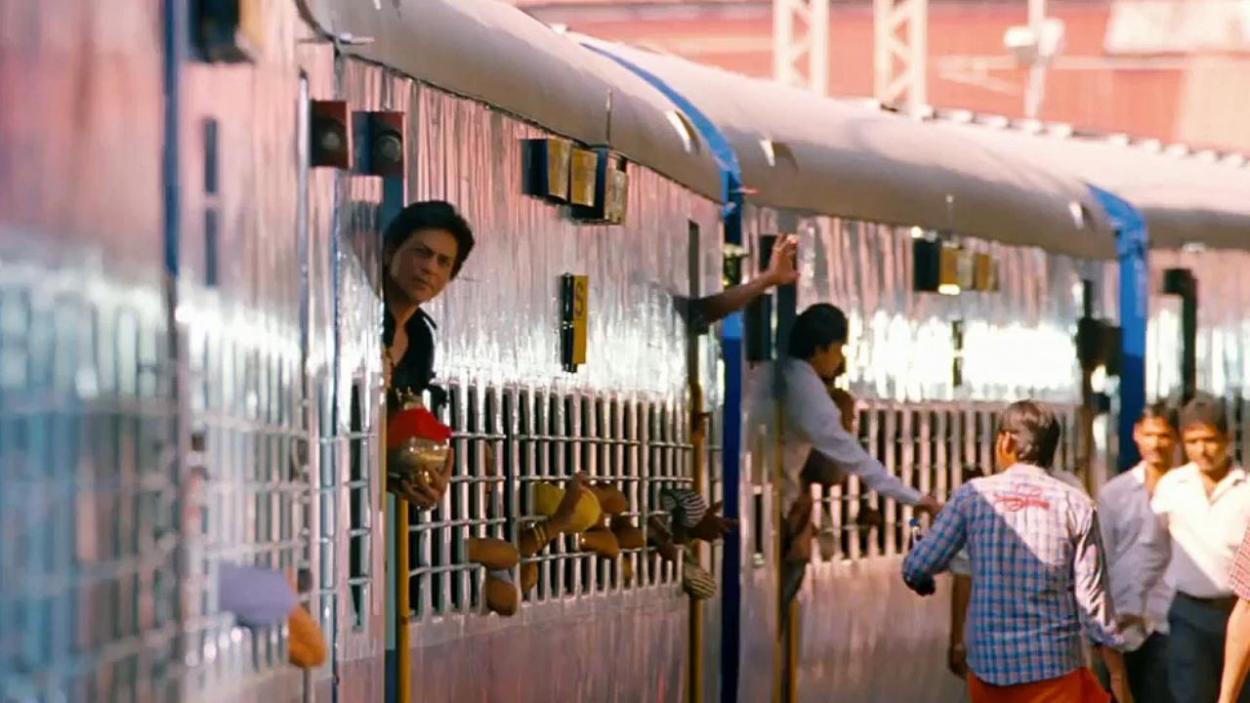 Image Source: dailymotion.com
It's as if people in this category have been punished for something. You will never find them on their seats! They will always be by the door, staring into darkness and watch it turn into light. They are the ones with the reliable information too. They will tell you which station is coming up next or how late the train is going to be.
6. Those With The Annoying Kid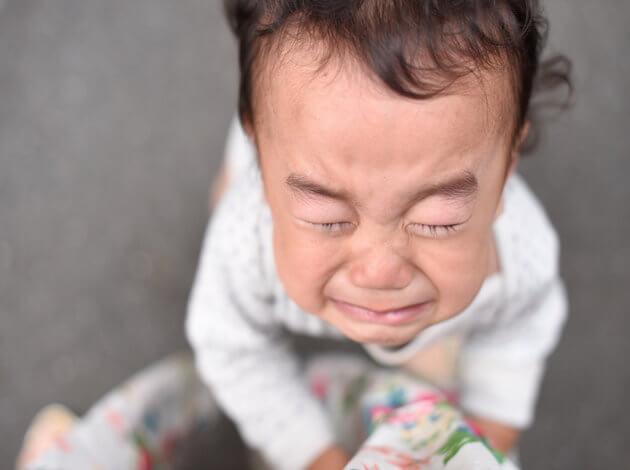 Image Source: erizof/Flickr
Oh! That one annoying kid can really try the patience of the whole compartment. This kid is always running about in the narrow alleyway, mocking his hapless mother or nudging you just when you're falling asleep or playing with the lights. It's as if he has been injected with a potent dose of red bull!
7. The Snorers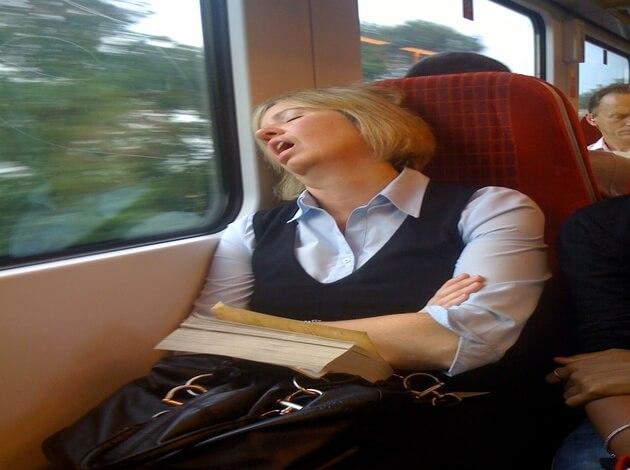 Image Source: Stanley Wood/Flickr
These people are the only sound sleepers in their compartments. From almost every other berth, you can hear a dolby sound of someone snoring rhythmically. Combine this with the rattle of the train tracks and you have a light sleeper's worst nightmare come true.
8. Everybody's Friends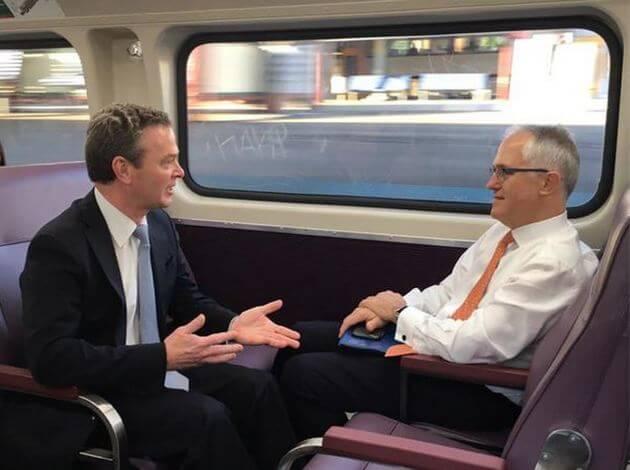 Image Source: businessinsider.com.au
'Oh hello, would you like a bite out of my tiffin?' or ' Would you like to read the newspaper? Where are you from?' These people are the first ones to start a conversation that promises to be tardy and awkward. You're trying not to be rude but you're just not interested in telling them your family history! Expert advice: the minute you spot someone like this, pretend to be sleeping!
9. The Gamers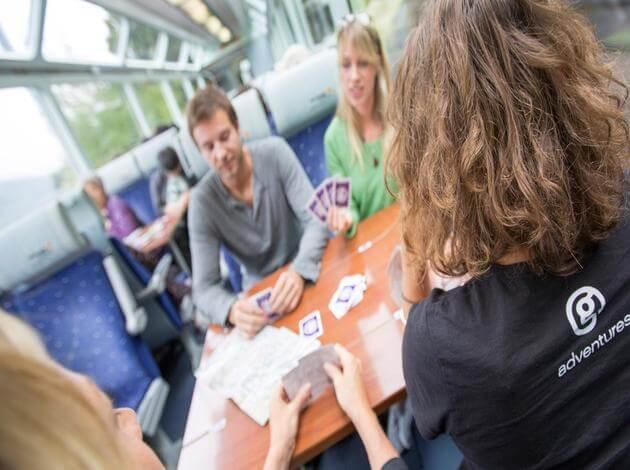 Image Source:gadventures.com
These are people who gang up to play a board or card game and are oblivious to the noise they are making. Their games are as unending as their chitter chatter and to someone who is not involved in the activity, it can get quite annoying!
10. The Peepers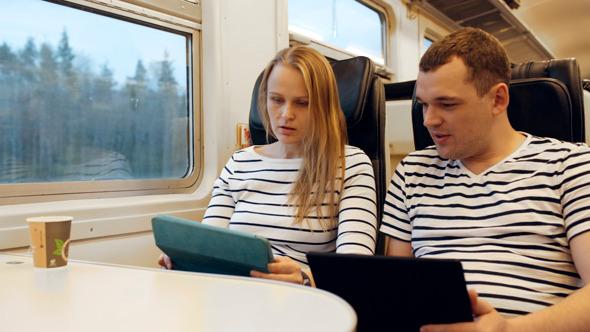 These guys are the inquisitive ones. You find them listening in on your conversation on the phone or someone else's life story too. You'd also find them peeping in your magazine or laptop to see what you're watching. Just move away, we say!
What kind of a train commuter are you? Have you come across such people on your train journey? How was your experience? Comment below and let us know!
You May Also Like To Read:
Japan Has Come To The Indian Railways Rescue - Traveling in Indian Trains Will Never Be The Same Again!
12 Railway stations that Serve the Best Food in India!