The Ultimate Bachelor Party Ideas in Goa
* Disclosure: This post may contain affiliate links, which means we may receive a commission if you click a link and book something (there is never any extra cost to you for using these links).
Goa is one destination in India that will never run out of its entertainment quotient. While India has always been seen as a religious country, this is one place that redefines international tourism here. Visit Goa any time of the year and it will not cease to surprise you with its dazzling nightlife, plethora of party hubs and ofcourse the presence of bohemian crowd that works as cherry on the top. While this state is known as one of the best honeymoon destinations in India, it has also a terrific vibe that attracts the bachelors to come here and party all day and night long. So why wait, before getting hooked on to someone, enjoy all the things to do in goa for bachelors and live Goa through these parties that will run through your blood ever after. Here are some of the Ultimate Bachelor Party Ideas in Goa that you would love to explore in Goa:
1. Hire A Limo for Terrific time with friends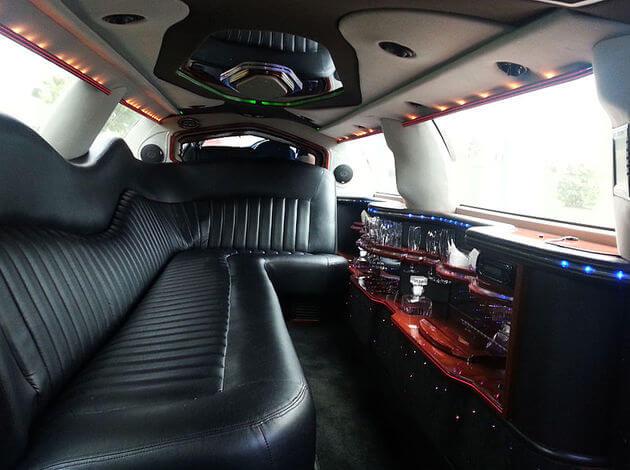 Ride in style in a plush limo with your friends to experience the best bachelors party ever. Although it would come down to be enormously costly, this bachelor party idea will still attract you for the sheer fun and entertainment it would entail. While Limos were earlier only meant to be celebrity vehicles, they have gained the popularity as well affordability with youngsters of India. And what can be a best place to hire them? Of course, the flashy Goa!
Also Read: 89 Best Things to do in Goa
2. Sing out at Karaoke Night Parties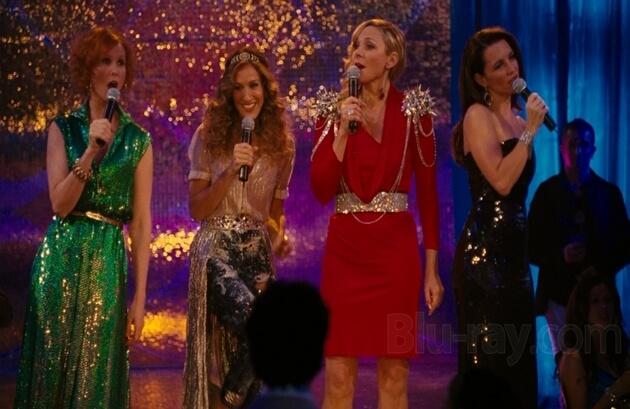 PC:blu-ray.com
Pick up that mic and sing out your heart with your friends in Goa. Not only this would add fun to your bachelor's party spree in Goa, but will also add a musical touch to it. Choose from a number of options: Tito's Nightclub, Club Cubana,Cocktails and Dreams, St Anthony's and see how Goa can spoil you forever. Remember, no matter what your friends are always the best listeners even to the most bizarre notes of yours!
3. Throw A Private Pool Party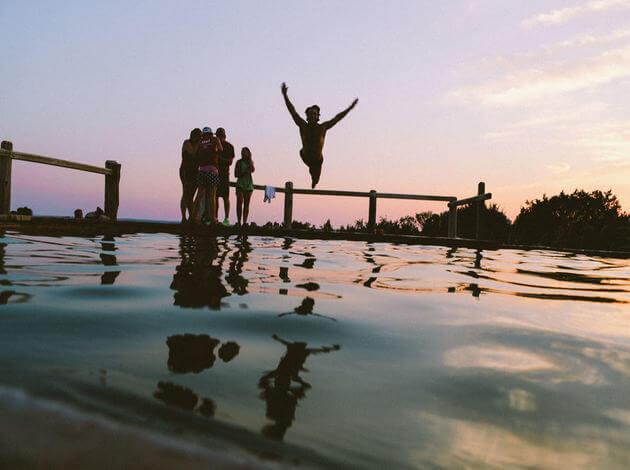 Private pool parties are a rage in goa. Not only do they offer ample comfort and music, they are also the best options to enjoy the sultry weather of Goa. Book up a place with a pool terrace and enamor the beauty of Goa as you hum those party tunes. These parties generally include DJ's, food and drinks.
4. Treat Yourself with a Private Boat Party Cruise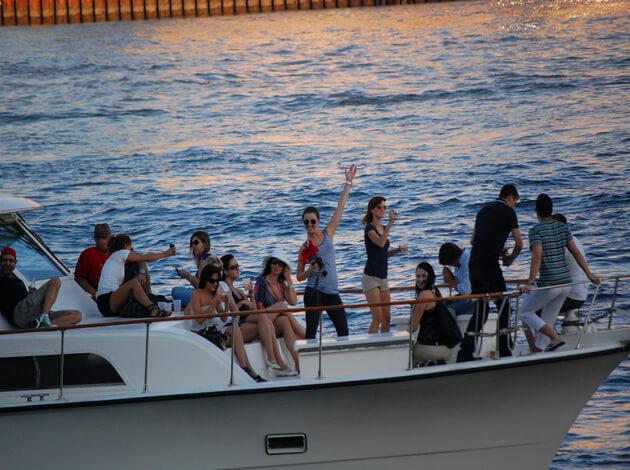 PC:Sukwendo/Flickr
Sailing on waters has always been an integral part and most exciting part about goa. Hire a private Cruise and organize a party on it. Believe me! You will remember this bachelor party in Goa for ages to come. And Why not! A party against the backdrop of water is the best combination to numb your senses!
5. Go Snorkeling and Island Trip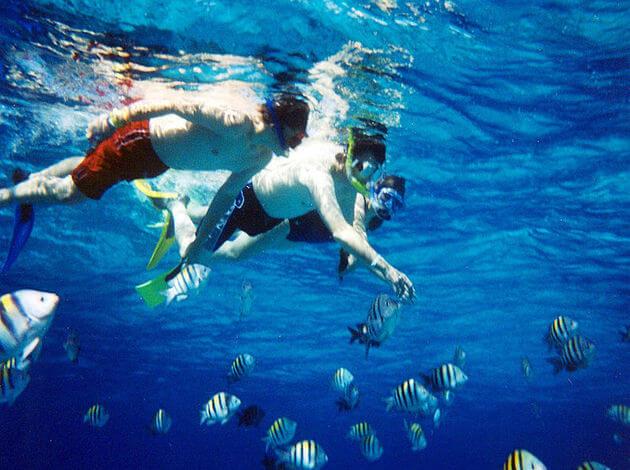 PC:Wikimedia Commons
Guys love to have adventure. So why not combine your parties with a dash of snorkeling adventure! Swim & snorkel in the clear waters of Grand Island and watch the underwater coral & marine life. These trips generally include, unlimited beer, soft drinks, B.B.Q as part of ensemble making it one of the ultimate things to do in Goa for bachelors
6. Enjoy Pool Side Cabanas with Drinks and dinner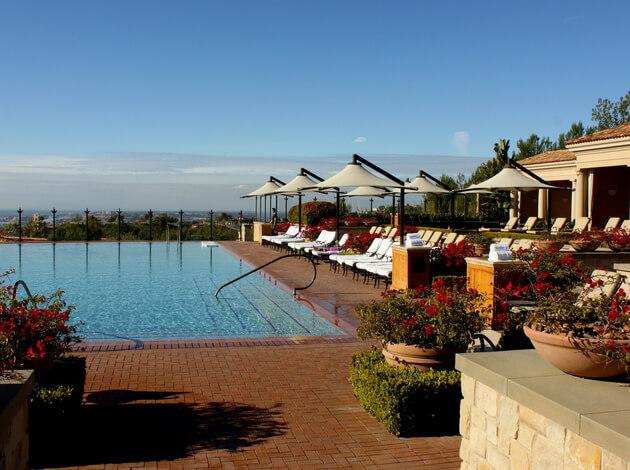 PC:Prayitno / Thank you for (11 millions +) views Follow/Flickr
While some like loud Dj's others would like it to be quiet. The best option for them is to take up a space at Pool Side Cabanas in Goa, enlivened by drinks and dinner. With that humming music in the backdrop, you can talk your heart out with your friends.
Also Read: 10 Tips On What Not to Wear in Goa
7. Book a Catamaran Party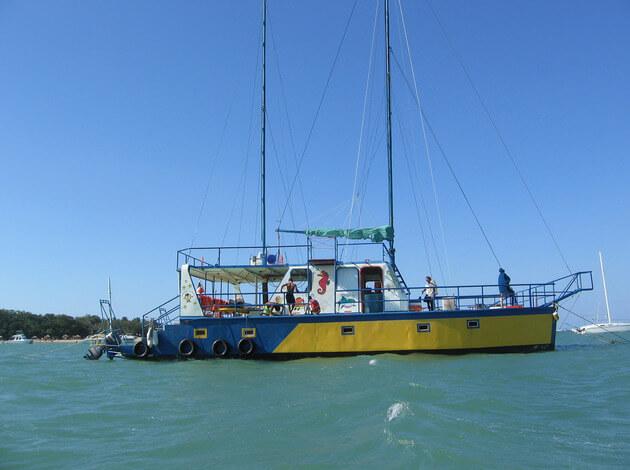 PC:ActiveSteve/Flickr
Goa is no less than Las Vegas! Hire a catamaran and party all day and night on it. They are easily available on rent and can definitely add up an element of glamour in your bachelor's parties. They are intimate, gorgeous and certainly attractive enough to resist. Day time would be the best to venture out on this. Get Sunkissed!
8. Spend a night at Casino Deltin Royal Goa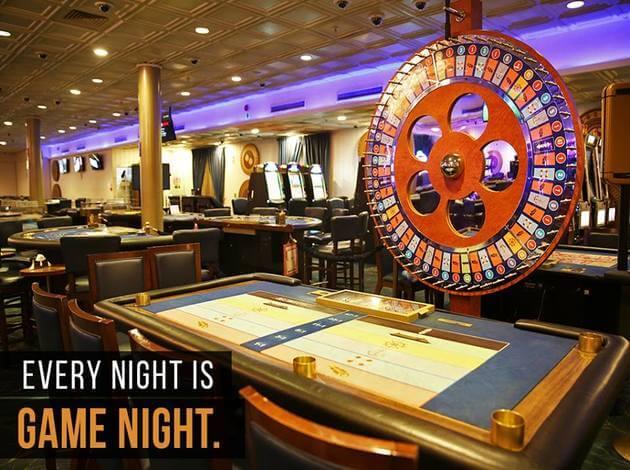 PC:deltinroyaleofficial/Facebook
Goa's newest and largest luxury floating casino, the Deltin Royale, is definitely one of the state's most happening casino. There are four floors, spread over 40,000 square feet, with 123 gaming tables and a gourmet restaurant. The casino has India's only dedicated poker room, as well as an exclusive room for Indian Flush (Teen Patti). It also has an exclusive whiskey lounge, with a magnificent selection of single malts and hand-rolled cigars. There are VIP gaming suites that guests can stay and play in as well. Do you need more reasons to party on it?
9. Go for Aqua Zorbing and party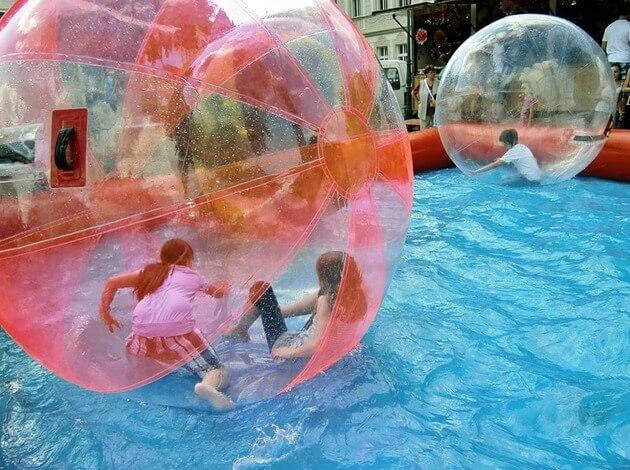 There are a number of clubs in Goa that combine aqua zorbing as well as parties. Choosing for this option would mean endless moments of fun and a delectable food to refresh you. What can be better option to party other than cuddling with water?
Also Read: 10 Travel Tips For First Time Visitors to Goa
10. Join a Dinner Cruise at Mandovi River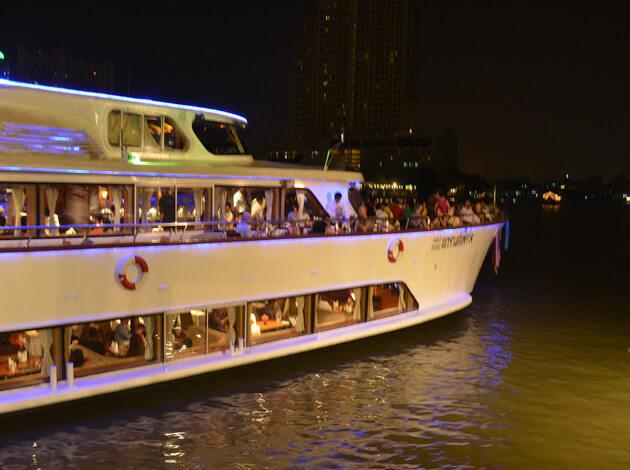 PC:eGuide Travel/Flickr
There are a number of private firms in Goa that offer a 3-hour cruise through Mandovi River with dinner included. This is one of the quietest party options to explore Fishing Jetty, Adil Shah's Palace, Light House, Reis Magos Fort, Miramar Beach during this 3hr cruise.
11. Party Your Heart Out at Tito's Nightclub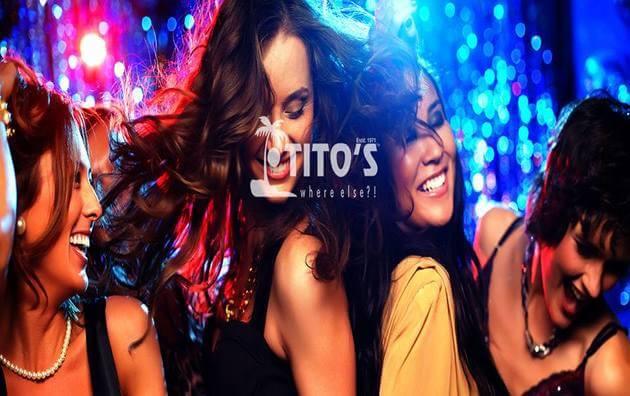 PC:Titosclub/Facebook
Tito's nightclub is an inseparable part of Goa. While the world gets wrapped up in politics, ideologies and other dissentions, party your heart out in Tito's Nightclub with your friends. This place is characterized by thundering dance floor, electrifying lights and pulsating music that sets it on fire every Saturday night. One of the first and most popular discothques in Goa, Tito's is invariably known to music and party lovers all over the world and needs no introduction. Tito's Lane is definitely synonymous with party in Goa.
So which bachelor's party option would you like to explore in Goa?
You may also like to read:
Offbeat Activities to do in Goa at Night